Find Out Who Changed an Item

Google Docs allows you to see who made which changes on any collaborative document, with as much or as little detail as you need. To get started, click File, See revision history. A sidebar will open on the right side, detailing all of the recent document changes. Every person who edited the document appears in the sidebar, with a corresponding color.
Changes from different editors are highlighted in their assigned color. If you want to see additional detail, such as cell-by-cell revisions in a spreadsheet, click the Show more detailed revisions button at the bottom of the sidebar. To restore your document to a previous version, find the version you want in the history and then click Restore this revision under the editor's name. If you want to see document revisions without the color highlighting, uncheck the Show changes box at the bottom of the sidebar. To exit revision history without making any changes, click the X at the top of the sidebar.
Sidestep Problems With Big Images
In Google Docs you can insert almost any image into a new text document just by dragging and dropping the file from your desktop into your document (as long as you are using a recent version of a major browser such as Chrome, Firefox, Internet Explorer, or Safari). But Google Docs can't deal with any image that is bigger than 2000 pixels wide or 2000 pixels tall.
Google says that this is a known issue, and that it is working to address the problem. In the meantime, use a desktop photo editor to change the size of your photo to less than 2000 pixels. Just make sure to save the resized photo as a new image; otherwise, you'll shrink the original.
Share Files Among the Clouds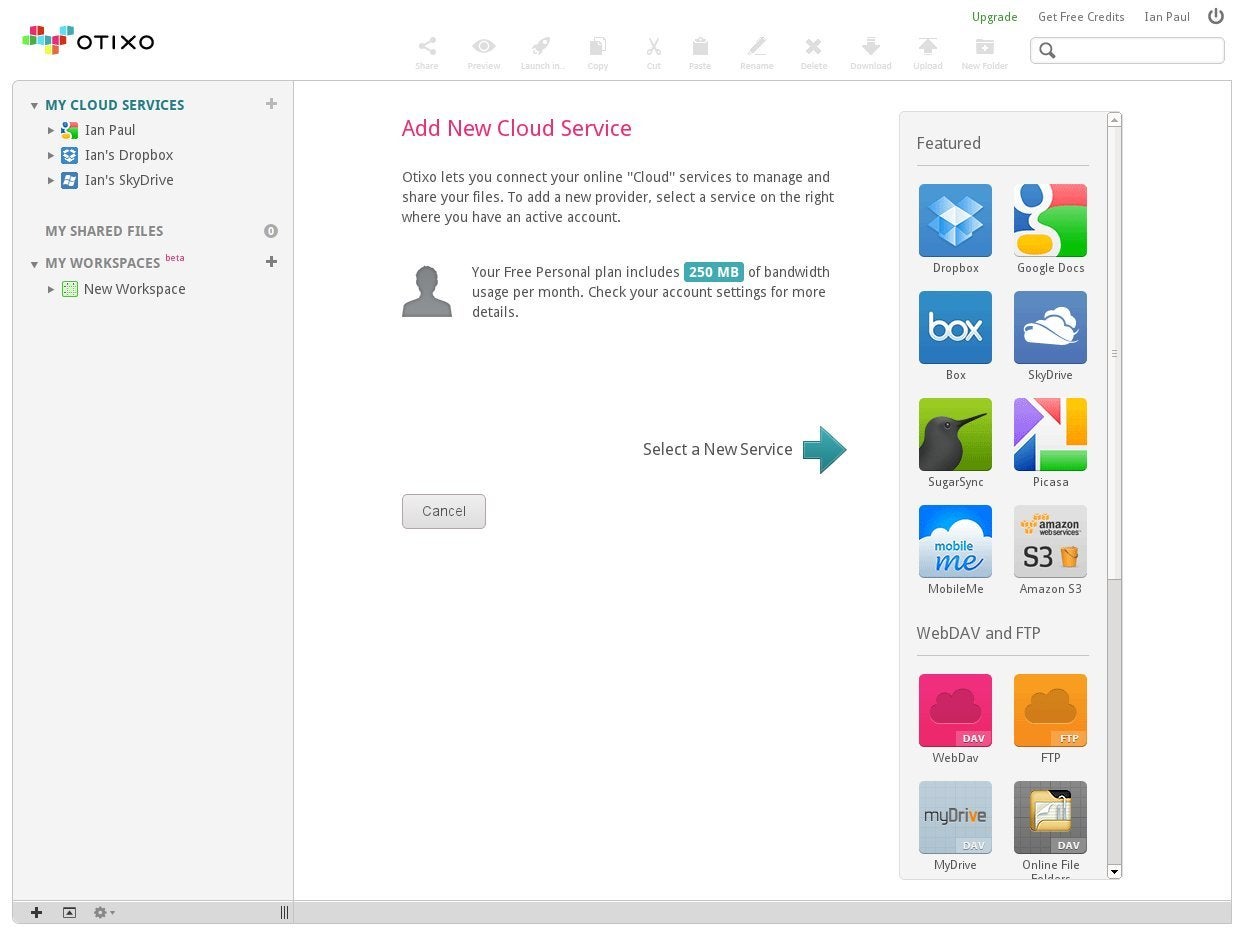 Sharing files between Google Docs and Box, Dropbox, or SkyDrive is simply a pain. The standard method to share between them is to download the file to your desktop and then upload it to the other service. A better alternative is to use the online service Otixo, which lets you manage multiple cloud file services in one central location and transfer files among them without downloading anything to your PC.
Once you're signed up for Otixo, get started by clicking My Cloud Services and selecting the accounts you want to add. After you've authorized each service, you can simply drag and drop files between, say, Google Docs and Dropbox.

Otixo currently works with a number of online services, including Google Docs, Amazon S3, Box, Files Anywhere, GoDaddy Online Storage, GMX, Picasa, SkyDrive, and SugarSync, as well as WebDav and FTP servers.
Otixo is free for up to 250MB of bandwidth usage each month, and costs $10 for unlimited access to transfer and manage your online files. It will convert documents saved in the native Google Docs format into .doc files when you move them from Google Docs to Dropbox or another service.
In my tests, Otixo also worked well on the iPad when I transferred files among various "clouds."
Avoid the Internet
The biggest drawback of Google Docs is that you need an Internet connection to do any work, such as creating a new document or editing one. Google is trying to improve that situation with the recent addition of offline viewing (not editing) for text documents and spreadsheets. This beta feature is currently available only in Chrome and requires Chrome's Google Docs extension. To get started, click the settings cog in the upper-right corner and select Set up Docs offline.
In the pop-up window that appears, select Allow offline docs. You will see a prompt to install the Google Docs extension from the Chrome Web Store. Your offline docs will then download to your PC automatically.
You must authorize offline access for each computer. To access your offline docs, just visit docs.google.com as you normally would. A lightning-bolt icon appears next to the Docs logo to let you know when you are working offline.
Even though you can only view your documents offline, you can copy any document that is available to you offline; as a workaround, you might copy and paste your document into a desktop editor. Or, since you're using Chrome, you might try an offline text editor that works right in your browser, such as Writebox or Write Space.
Both apps let you work on one set of text at a time, and both automatically save your work so you can paste it back into Google Docs when you get back online.
This approach is not ideal for a collaborative document, but at least it's an option if you need to work offline in a pinch. And Google may come up with its own native Docs solution for this problem or any of the other annoyances.
Connect with Ian Paul (@ianpaul) on Twitter and Google+, and with Today@PCWorld on Twitter for the latest tech news and analysis.