Adrian Lamo hacks the New York Times
In 2002, at age 19, Adrian Lamo hacked into the internal network of the New York Times and accessed many sensitive records, including an extensive database of op-ed writers the paper had used in the past.
The records contained names and, in some instances, phone numbers, home addresses and payment history on contributors such as Democratic strategist James Carville, former secretary of state James Baker, and (ironically, Sneakers movie veteran) actor Robert Redford. Lamo added his own name to the list of "experts" and under "expertise" he wrote "Computer hacking, national security, communications intelligence."
Gary McKinnon hacks the US military
Scottish hacker Gary McKinnon, who went by the handle Solo, was accused of hacking to several US military computers in 2001 and 2002. McKinnon allegedly wanted to know what the government knew about UFOs.
Military officials said the damage caused by McKinnon included the deletion of critical files from operating systems, prompting a shut down the US Armys Military District of Washington network of 2,000 computers for 24 hours. McKinnon also allegedly deleted weapons logs at the Earle Naval Weapons Station. Officials said the cost of cleanup from McKinnons hack was over $700,000.
McKinnon is currently in London and has been fighting US extradition orders for over a decade. He could face a sentence of over 60 years in prison if convicted of the charges against him.
Albert Gonzalez hacks TJX (and many more)
Albert Gonzalez was the convicted ring leader of a group of cyber criminals which, from 2005 through 2007, stole more than 90 million credit and debit card numbers from TJX and other retailers, including shoe sellers DSW, OfficeMax, BJs Wholesale Club and Dave & Busters. Gonzalez was also the mastermind behind the hacking that caused the massive records breach of Heartland Payment Systems in 2008.
In 2009, Gonzalez was sentenced to two concurrent 20-year prison sentences, the lengthiest sentence ever imposed in the United States for hacking or identity-theft.
Anonymous hacks HB Gary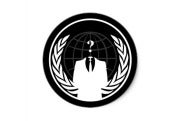 In early 2011, Antisec group Anonymous got angry when Aaron Barr, at the time the CEO of HB Gary Federal, alluded to plans to reveal the identities of several Anonymous members at the Security B-Sides conference. In retaliation, the group compromised the systems of both HBGary Federal and sister firm HB Gary Inc. Anonymous then copied and made public thousands of private HBGary documents, including emails.
[HBGary's Hoagland identifies lessons in Anonymous hack]
In one of the first events to really bring "hacktivism" to the attention of the mainstream press, it was reported that some of the documents stolen by Anonymous revealed HBGary Federal was working with Bank of America to respond to Wikileaks' planned release of BOA internal documents. The HBGary documents detailed some planned shady tactics, including launching a "dirty tricks" campaign against Wikileaks and disrupting a Salon.com reporter who was assumed to be sympathetic to Wikileaks.
Lulzsec hacks Sony
An offshoot of Anonymous, hacktivist group Lulzsec in June 2011 hacked into Sony Pictures via SQL Injection attack and stole data that included names, passwords, e-mail and home addresses of thousands of customers.
Lulzsec, saying the attack was retaliation for Sony's legal action against hacker George Hotz for jailbreaking into the PlayStation 3, claimed to have compromised over one million accounts. Sony has claimed the number of compromised accounts was much lower.
[RSA Conference 2012: Why we kept Lulzsec safe]
Founding Lulzec member Sabu (real name Hector Xavier Monsegur) was arrested by federal agents in June 2011 and agreed to become an FBI informant, providing the FBI with details that lead to the arrest of five other "hacktivists" associated with the groups Anonymous, Lulzsec and Antisec. Sabu himself eventually plead guilty to criminal charges, including multiple counts of conspiracy to engage in computer hacking and is awaiting sentencing.
News of the World hacking scandal
Employees of British paper News of the World were found to have hacked into the phones of celebrities, politicians and even murder victims in pursuit of stories for the tabloid.
In an investigation that dated back to 2002, it was eventually revealed that reporters, as well as private investigators hired by the paper, had hacked into the voicemail accounts of celebrities such as model Elle McPherson and actress Sienna Miller, as well as members of the British Royal Family. In one instance, a PI working for the paper had tampered with official police evidence by listening to and inadvertently deleting the voicemails of murdered school girl Milly Dowler.
The 168-year-old paper was eventually shuttered in the wake of the scandal.
This story, "10 Hacks That Made Headlines" was originally published by CSO.