SLIDESHOW
Android App Showcase: 15 of the Year's Best Apps, So Far
We cherry-picked the Google Play store for great Android apps--including games, productivity boosters, money-savers, and more--for your app-using pleasure.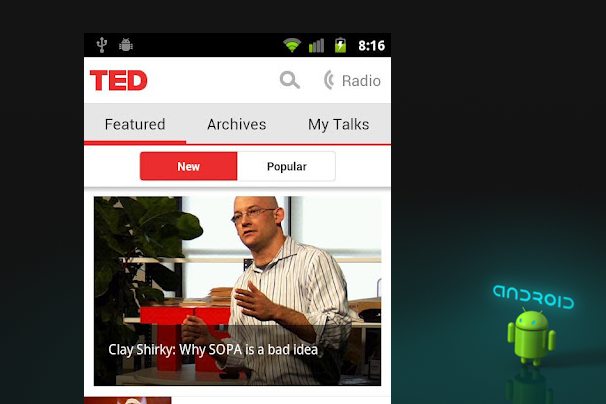 TED--Riveting Talks by Remarkable People
Inspiring talks from the annual TED conference are now available through a dedicated, official Android app, not just from your browser.
This means that you can bookmark any talk and download it for offline viewing, as well as listen to TED talks radio (see top-right corner of the screen), a curated audio stream of some of the most interesting discussions from this innovative gathering.
Get this app (Free)
Flipboard
Flipboard is a social magazine app that first debuted on iOS and finally made its way through to Android.
It lays out--in magazine style--your Twitter, Facebook, Google+, or RSS feeds, and also features a selection of content partners who format their content in the sleek style of the app. The latest addition to the Flipboard list is The New York Times.
Get this app (Free)
Next Up: Check out these related slideshows
Today's Best Tech Deals
Picked by PCWorld's Editors