With an anticipated 150 million counterfeit mobile phones predicted to be shipped in 2013 -- accounting for 14 percent of the handset market in Asia Pacific -- it is crucial that Apple enhances its imprint in China, but the Chinese government may be holding back Apple's expansion in the country that has 1.3 billion inhabitants.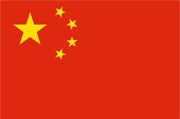 To date Apple has six stores in China, two in Beijing, three in Shanghai, and one in Hong Kong. This number is far below the 25 stores Apple's former retail head Ron Johnson predicted the company would have by this year.
According to a report, the pace of Apple's retail expansion in China may be hampered by red tape. Andrew Milroy, vice president of ICT Research for Asia-Pacific at Frost & Sullivan in Singapore told Reuters: "There are complications around opening stores in China that you don't get in Western countries."
While the pace of Apple's expansion plans in China are slowed by this red tape, a number of fake Apple stores have opened selling fake Apple products. (See also "Chinese Knockoffs: Fake iPhones and Strange Sights at a Shenzhen Market.")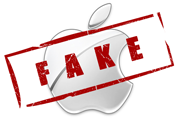 ArcChart has analyzed the growing market for illegally produced grey mobile phones. According to their figures, by 2013 there will be 150 million shipments of counterfeit mobile phones. These will account for 14 per cent of the overall handset market in several Asia Pacific markets and a worldwide average of seven per cent.
However, ARCchart expects grey handset shipments to witness a decline from 2013 onwards (although they make the same prediction for all handsets).
Apple is said to be looking to open stores in the Chinese cities of Chengdu and Shenzhen.
According to Gartner, Samsung has 24.3 percent of China's 137 million-strong smartphone market, compared to Apple's 7.5 percent share.
This story, "Apple's China Challenge: Fighting Counterfeiters" was originally published by Macworld U.K..