Research by U.K. analyst 1&1 Internet has shown that people are still annoyed when they can't access company websites because they're "down for maintenance."

Consumers expect sites to be available 24/7 for shopping, banking, and browsing. Web hosting provider 1&1 found that almost 40 percent of those surveyed would not use a company again as a result of finding a faulty website. Some 44 percent are more intolerant of website errors today than they were five years ago.
See also: Broadband Advisor
Of 1500 consumers surveyed, an astonishing 71 percent are regularly inconvenienced by faulty websites. 59 percent of respondents said they see large variations in the reliability of the websites which they use. The top five common website faults are:
Slow running websites (71 percent)
Sites down for maintenance (49 percent)
Broken links (44 percent)
Online orders that freeze (44 percent)
Broken website pages (42 percent)
Frustrations with a business website meant over two-thirds of those surveyed had left the site and gone to a competitor's. People were most stressed by doubts over whether an online purchase has been completed successfully: 44 percent said they had been affected.
Oliver Mauss from 1&1 says, "Unreliable websites continue to reflect badly upon businesses of all types and sizes. It is clear that when faced with a faulty or off-line website, consumers will turn elsewhere."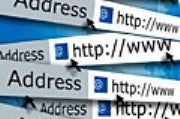 "Perhaps more surprising is the proportion that will be unwilling to return," he adds. "With this in mind, businesses must ensure their websites are well designed, have robust functionality, and benefit from the most reliable and high-speed web hosting infrastructure available to them."
Clearly, the lesson here is to make sure that you check your site for errors (Google's Webmaster Tools can do this), and actually fill out contact forms, shopping carts and other interactive content to check that they work properly.
Customers increasingly visit sites from smartphones and other mobile devices, so even if you don't have a mobile version of your site (you should, by the way) at least check that it displays properly on an iPhone and iPad, as well as using various desktop browsers. See also: which web browser is best?
Follow Jim Martin and @PCAdvisor on Twitter.
This story, "Neglect Your Website, Annoy Your Customers" was originally published by PC Advisor (UK).