Developers are now required to provide Retina-ready app icons when submitting an app to Apple's Mac App Store.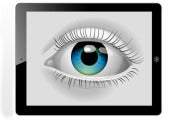 The new compulsory requirement seems to have been put in place by Apple last week, when developer Daniel Jalkut noted that apps can now only be submitted to the Mac App Store if the application bundle contains a huge 1024-by-1024 icon.
This pixel-packed requirement will ensure that all icons are suitable for the new MacBook Pro with Retina display, and suggests that Apple is looking towards launching more Retina Macs in the future.
However, these Retina icons mean that apps will be larger download sizes, and will therefore take up more space on a Mac's hard drive. The icons will also take up more of the Mac's memory when rendered, which could cause some older computers to struggle.
Retina-ready apps have slowly but surely been hitting the Mac App Store since the release of the new MacBook Pro with Retina display, but it looks like Apple is trying to push developers in the super high-resolution direction with the new app requirement.
See also:
Why Apple has withdrawn from EPEAT: the MacBook Pro Retina Display battery
Retina-ready Mac apps hitting the market
Apple improves Retina MacBook Pro shipping times
New MacBook Pro 13in Retina Display benchmarks revealed
Apple adds extra moisture sensors in Retina MacBook Pro
Retina MacBook Pro can run three external monitors
Apple's 'a year ahead of the industry' with Retina display MacBook, analyst
This story, "Mac Store Asks for Retina-Ready App Icons" was originally published by Macworld U.K..