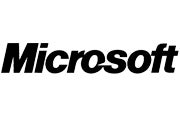 It's hard to find much apparent good news in Microsoft's latest quarterly earnings, with Windows sales plummeting 13%. But shrinking Windows sales could be the best thing that has happened to Microsoft in a while.
Microsoft reported its earnings yesterday. Gregg Keizer reports that sales for the Windows and Windows Live group plummeted 12.5% compared to a year previous. That takes into account a $540 million reduction in revenue because of an upgrade deal that gives those who buy new Windows 7 PCs a $14.99 price to buy Windows 8 when it comes out. If you exclude that number, the revenue decline would have been a more modest 1.2%.
Still, a decline is a decline, and the Windows division once again was only the third biggest revenue generator, with $4.1 billion in revenue. It trailed Business group (which makes Office), with $6.3 billion in revenue, and the Server and Tools group, with $5.1 billion.
A year ago, the Windows group accounted for 27% of all Microsoft revenue. This quarter, it accounted for 23%. And that's a good thing, but only if it makes Microsoft recognize that Windows isn't its future.
Windows will continue to reap big rewards for Microsoft well into the future. But that's not where the big money is, or where the growth is. Relying primarily on Windows would ensure that Microsoft would stagnate, and become more like a utility company than a tech company, providing something that most people need in a steady, reliable way.
The company's Office and server and tools products are doing extremely well, and there will likely be plenty of growth there. Office 2013 looks as if it could be a blockbuster. If Microsoft recognizes that its future isn't Windows, it can capitalize on that, by making it available for iOS and Android. Microsoft's mantra one day was "Windows everywhere." Today it should be "Office everywhere."
Patrick Moorhead, principal analyst at Moor Insights & Strategy, sees declining Windows sales as a good thing. He told Computerworld:
He added:
Of course, it's only a good thing if Microsoft CEO Steve Ballmer recognizes it as an opportunity, and it's not clear that he will. A recent Vanity Fair article said that the problems of Microsoft's last ten years -- what the article called a "lost decade" -- was due in part to an over-reliance on Windows.
A year ago, at the 2011 Microsoft Worldwide Partner Conference (WPC 2011) Ballmer gave one of his hyperbolic speeches about the importance of Windows, ending with this:
A year is a long time in the tech world, though. If the continuing decline of Windows sales convinces Ballmer that Windows is not the "backbone product of Microsoft," then the company could have a high-growth future. But if he still believes it's the backbone, Microsoft could be in for another lost decade.
Preston Gralla is a contributing editor for Computerworld, and the author of more than 40 books, including "How the Internet Works," "Windows XP Hacks," and "Windows Vista in a Nutshell" and "NOOK Tablet: The Missing Manual." You can follow him on Twitter or Google+.
This story, "Windows Sales Plummet 13% -- and That May Be Good News for Microsoft" was originally published by Computerworld.