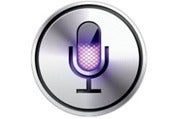 One thing that Apple has been known for is anticipating what consumers want in a device before they even realize it. It's what they did with the iPod, the iPhone and the iPad -- all devices that sparked high demand in categories that had been either dormant or fairly static.
Then came Siri.
Siri was around as a stand-alone app before Apple acquired it; and other apps such as Vlingo responded to voice commands -- including Google's voice actions on Android. But it was Apple's version of Siri that ratcheted up interest in mobile-device "personal assistants" that could help users organize appointments, send messages and fetch information.
However, Siri is only available if you buy an iPhone 4s or a new iPad; Apple is using Siri to help sell its new hardware. And while that may work well among Apple's existing fan base, it's limiting Apple's ability to leverage Siri beyond its core -- and stoking demand that one of its chief competitors may end up meeting.
Although I use -- and like -- Apple products, I'm not one of those folks who lines up at midnight to buy whatever new gadget has come out of Cupertino. I like the idea of Siri, and certainly would have spent, say, $39 for an iOS upgrade that included Siri. But I'm not so enamored with the concept that I'm going to shell out $600 to replace a perfectly good 32G iPad 2 (especially since it was hard to tell the difference between the new iPad and my old iPad's crisp display). I'm also not about to break my 2-year phone contract after a few months in order to buy an iPhone 4S, which is a smaller form factor than I prefer for a smartphone anyway, as I tend to use them more as mini tablets.
Shut out of Siri, I sought a Siri-like experience on Android with mixed results. So, I was understandably intrigued by Google Now on the latest version of Android, Android 4.1 Jelly Bean, which seemed to offer most of what I thought I wanted from Siri. I'm still locked into my phone contract, but $199 for a 7-inch tablet with Google Now seemed worth a try -- even though I'm a happy iPad user and haven't thought much of the previous 7-inch tablets I've tested.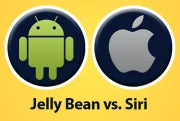 It turns out that I like the Nexus 7 tablet far more than I thought I would. With Jelly Bean, I rarely feel like I'm sacrificing usability and polish when using Android as opposed to iOS (although I do miss some multi-touch iOS gestures). And the 7-inch form factor, which I'd previously thought was too bulky for a pocket device but too small for serious content consumption, turns out to be quite nice for a lot of what I do on a tablet: Web surf, email, social media and info lookup. In fact, I'm tending to reach for the Nexus 7 over the iPad when I'm home for most tasks that don't involve viewing photos and videos. Not only is it lighter; it's easy to speak to from time to time if I want to check weather, sports scores and the like.
Had Siri been available as an add-on for my iPad, I doubt I would have pre-ordered a Nexus 7. But it wasn't, and I did. And now I'm content with Android not only on my phone, but a tablet. That Siri-ious mistake widens the opening for Android in the tablet space for a lot of iPad and would-be iPad users. And given that Android already beats iOS handily in smartphone market share, I'm not sure it's wise for Apple to pave the way for strengthening its chief mobile OS rival on tablets.
Want more about Android vs. iOS? See our Siri vs. Google Now video faceoff.
This story, "Apple's Siri-ous Mistake" was originally published by Computerworld.