Differentiators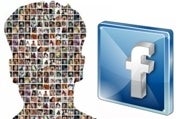 Campos says there is one distinct trait of CIOs -- which may not be true for other members of the executive suite. "One of the real benefits of being a leader in IT is that the function is typically more open to sharing than other functions of like capabilities," he says.
"CFOs can't go and share best practices on sales forecasting or accounting practices, VPs of engineering are not able to share their secret sauce."
"IT organisations are typically more open because we are all getting different flavours of the same things," says Campos. "We are all using Oracle, Microsoft and Salesforce but the innovation is in the application of the technology, not the technology itself."
He likewise believes the position delivers an advantage for those aiming to become CEOs. "One of the benefits of the CIO role is you understand all aspects of the company," he says. "CIOs that are best aligned with the business have this opportunity" to progress to the top role.
Campos is an advocate of continuous education. "Most of us spend the first 20 to 22 years of our life in an educational setting and then we go off into our careers and think we have done with college and will never have to go back," he says. "That is not growth."
He says it is useful, particularly for those who are midway in their career, to take a step back and consider taking up an activity that they want but are not sure they need. "It opens up new doors and allows you to start to see the role in a different light."
Campos says this happened to him when he enrolled in his MBA. "I learned a lot about global macro-economics. I learned about technology strategy not from a technical perspective but how you take the strategy into the technology industry."
"I wouldn't trade for a moment my education, I think it helps me everyday," he says but will not go so far as saying that having those three extra letters is the way one can achieve this. "It could be working in the business itself."
"A formal study of business is actually very valuable for IT roles because IT is really the confluence of business and technology and you have to understand both.
Campos completed his MBA while working as a CIO -- and has practical insights on how to achieve this balancing act.
"It is a combination of prioritisation and time," he says. "The first thing is, do you have time or not? The reality is, we all have the exact same 24 hours. It is what we use to do with that time that matters and we tend to focus on things that are most important.
"When people say that they don't have time for something, what they are really saying is that it is not that important to me."
For Campos, having a deep leadership bench is also critical. "It is incumbent on leaders to put a strong staff underneath them so they are not required to do everything," he says. "That does afford the head of a function to be able to spend less time on things that are urgent but are not necessarily important because they have staff to handle it."
A farewell to legacy
Campos has seen his team grow from around 65 to a hundred in the two years he has joined Facebook. "We are bigger, but roughly the same size in the percentage of the company."
He says it could even be a bit smaller because of their outsourcing arrangement. "We are about 100 people in addition to that 300 full-time employees with our outsourcing agencies like help desk and application support team.
The team is "leveraged, very efficient," he says. "This is an organisation that gets a lot done for every dollar that we got."
He says another area Facebook has improved are the relationships between the business and technical functions of the company. "It is a little bit hard to see where IT stops," he says.
So what are the upsides of being CIO of the largest social network?
"It is pretty obvious," he says. "You get to build the system from scratch; you are not dealing with legacy.
"We move pretty fast in support of what Facebook needs of us because we don't have to think about rebuilding stuff as much as an IT organisation."
"The proof is in the future," he says. "For us the systems are working great today, but how they evolve, how they keep pace with Facebook's scale is the biggest challenge."
His message to IT leaders? "Keep innovating," he says. "This is what keeps us employed, that is what drives more value for our businesses. Every day that we come up with new ways to solve existing problems or the problems that we don't know yet about, those are the best days of my job."
So how is it like working with Mark Zuckerberg? "He is wise beyond his years...a tremendous leader," says Campos of the 28-year old CEO of Facebook.
"Absolutely, the case of Facebook is here not by accident but by the conscious, deliberate collection of decisions that Mark and the people he chose to surround himself with have made."
This story, "Inside the Social Network" was originally published by CIO New Zealand.