Embrane
Focus: Virtualized network appliances
Founded: 2009
Management: Former Cisco spin-in execs Dante Malagrinò (Embrane president/CEO) and Marco Di Benedetto (CTO)
Funding: $27 million from North Bridge Venture Partners, Light Speed Ventures and NEA
Product availability: Version 2.0 is generally available
Why we're watching: What's the next big thing in cloud computing? If the buzz in the network industry is any indication, it could be software-defined networking (SDN).
While SDN promises to virtualize network Layers 2/3, it does not address the upper layers, 4 through 7, and that presents an opportunity to Embrane, says John Vincenzo, vice president of marketing.
[Also see: "Startup founded by ex-Cisco execs pushes software-defined networking"]
RELATED: Tech explainer: Software Defined Networking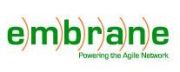 Embrane's software, which it markets as Heleos, virtualizes load balancers, firewalls, VPNs and other services, allowing the applications to be provisioned in minutes and dynamically scaled as needed. It gives the functionality of a hardware appliance in the convenience of a software package, Vincenzo says. "In the evolution of IT infrastructure, virtualization has hit the compute and storage layers, but the network has still not caught up," he says.
Embrane doesn't compete directly with SDN players such as Nicira and Big Switch, but company officials hope to position its offering as a complimentary service that can be used inside or outside an SDN environment to virtualize network applications. It could be used either as an on-premise or via the cloud.
As SDN continues to gain market clout, particularly with VMware's recent $1.2 billion Nicira acquisition, Vincenzo says Embrane is expecting a big push by enterprises to virtualize various parts of the network. If they're not ready to take the full plunge into SDN though, he says virtualizing the upper layers of the network and the applications serving it can be less daunting, but equally fruitful in achieving increased network agility. "Any enterprise that needs to rapidly deploy new applications, or manage multiple private cloud deployments could benefit from easier deployment of network applications," he says.
Garantia Data
Focus: Redis and Memcached NoSQL database optimization and management
Founded: 2010 Location: Santa Clara, Calif., and Tel Aviv, Israel
Management: Former F5 Networks execs
Funding: $3 million in angel funding
Availability: Generally available for free as a public beta

Why we're watching: The world used to be a place of structured data, neatly organized in Excel spreadsheets showing the metrics of a business. But data today is big and unstructured, and there are increasingly popular databases used to handle such information.
Two of the most popular are Redis and Memcached, both of which are NoSQL in-memory databases, allowing them to be faster than traditional databases that store information in disk storage or flash memory. Some of today's leading Web companies use these technologies: Flickr and GitHub are among Redis users for unstructured data, while Memcached is employed by Twitter, Zynga, Facebook, YouTube, Pinterest and Netflix.
But these open source databases aren't really plug-and-play ready for developers. Most notably, Redis by default is not easily scalable and Memcached does not inherently provide for high availability.
In steps Garantia, a company that attempts to ease the management of in-memory NoSQL databases. "Lean back and let us do the heavy lifting for you," pleads CEO Ofer Bengal, who co-founded the company along with CTO Yiftach Shoolman, former president and CTO of network management company Crescendo Networks, which was purchased by F5.
The key to the technology, Bengal says, is Garantia's ability to compress files while automatically sharding them, which saves memory space and ensures the fastest possible retrieval.
Garantia services currently are only offered through Amazon Web Services marketplace, but in the future Bengal hopes to attract other public cloud providers. The company also will look to expand support to other database types.
Maginatics
Focus: Enterprise storage platform
Founded: 2010
Location: Mountain View, Calif.
Management: CTO Jay Kistler is former engineering VP at Yahoo; CEO Amarjit Gill has sold companies to Apple, Google, Broadcom
Funding: $10 million, with backing from EMC, VMware and Atlantic Bridge
Availability: Generally available this month

Why we're watching: Maginatics offers a file storage system that company officials say could provide a whole new way for IT administrators to exploit cloud-based resources while maintaining data security and control.
The company's MagFS file management system, which it launched at VMworld, overlays cloud or on-premise storage to create a distributed file system that can be accessed via mobile devices.
One of the impressive things about Maginatics is the cadre of talent on its executive and advisory team. CTO Jay Kistler, former VP of engineering at Yahoo, holds a doctorate from Carnegie Mellon and previously served as chief architect for platform technologies at Akamai. Chief Architect Niraj Tolia is a former senior researcher at HP Labs, while CEO Amarjit Gill sold his last company, Agnilux, to Google, and his previous one, P.A. Semi, to Apple.
The secret sauce behind MagFS is a software design that separates data and the underlying bits and bytes that make up the information, which is encrypted at the granular level. This creates a plane for controlling the data and another for transferring and accessing information. Separating the two means data security can be centrally managed by IT, while allowing for it to be accessed on a range of devices. Users download a mobile client that decrypts the data and allows it to be accessed if they have the appropriate keys, which are centrally managed by the system. "This opens up economic benefits and access to data without sacrificing security," Kistler claims.
MagFS is different from other file sharing and document management systems because it's software, not a service, like Box, DropBox or Egnyte. "Enterprise IT has become a service provider," and IT needs ways to control the data, Kistler says.
Newvem
Focus: Amazon Web Service monitoring, optimization
Founded: 2010 Location: Tel Aviv, with plans to move its headquarters to the United States
Management: Co-founders Zev Laderman and Ilan Naslavsky once sold a startup to Sun
Funding: $4 million from Greylock Partners, Index Ventures and Eric Shimidt's Innovation Endeavors
Fun fact: Originally were going to name the company Nuvem, which means "cloud" in Portuguese, but because that domain name was not available, settled on Newvem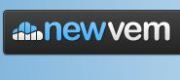 Why we're watching: The folks at Newvem know a thing or two about efficiency analytics.
This is the second startup for CEO Zev Laderman and CTO Ilan Naslavsky, who got together in the mid-2000s to create Aduva, an open source analytics firm that was eventually sold to Sun Microsystems and later rolled into Oracle. This time they're focused on becoming the go-to source for analytics related to usage of the most popular cloud vendor in the market: Amazon Web Services.
Newvem has a read-only API call that sends customers' data provided by AWS into an analytics-pumping machine, which then informs customers how efficiently they're using AWS services and recommends ways they can save money. The company's product is in public beta and it's expected to be generally available this fall.
Initial prototypes of the Newvem service included analytics around the most important metric for most customers -- cost. Initial results proved fruitful: Newvem says it helped all 40 of its alpha customers spend less money by reducing the number of servers they order from AWS. Customers in total yielded a 33% savings on weekdays and a 50% savings on weekends from turning off idle servers. Further iterations of the product focused on right-sizing servers to ensure customers are ordering only the compute and storage instances they need. Newvem now focuses on four metrics: Utilization, availability, security and spend efficiency.
Once the product hits general availability, Laderman says it will be able to handle anything from individual users all the way up to organizations running tens of thousands of servers on AWS, with pricing based on utilization. Down the line, Laderman hopes to one day expand the business outside of just monitoring AWS to provide analytics of other cloud platforms, eventually being able to advise clients on which public cloud platform may be best for them based on their usage and the cloud provider's pricing.
OneOps
Focus: Application deployment, management and optimization
Launched: 2011
Location: Philadelphia
Management: Three co-founders are former eBay engineers
Funding: Self-funded by founders

Why we're watching: In cloud computing when you need a new virtual machine, you can simply go to any number of providers, click a few buttons, supply your credit card information and you have a new server ready to go. Same with storage, which can be scaled based on demand. Launching applications, though, is different and not as simple, say the folks from OneOps. Their system aims to make it easier.
OneOps originated from a group of eBay engineers who found that launching applications is in many cases a painful and cumbersome process. OneOps provides continuous and full-circle lifecycle management for simple to complex applications. In the OneOps control panel developers are able to pull in various attributes that an application will need. One application may need a MongoDB, while another may need to be written in PHP, while some may be launched in an Amazon cloud and others in an OpenStack-powered cloud. OneOps allows these differentiating features of an application to be centrally managed, meaning developers can provision and launch applications as needed. Just like spinning up infrastructure services from the cloud, OneOps is taking that idea to launching applications in the cloud.
Co-founders Vitaliy Zinchenko, Kire Filipovski and Mike Schwankl noticed the problem of application management while at eBay where Filipovski managed engineering services for the online auction site. "We were handing over applications between multiple teams just to get them launched," Filipovski says. "It can take 40 tickets to deploy a simple application." The issue gets back to a fundamental friction between development and operations teams, he says. OneOps, he hopes, increases the agility of being able to launch applications. The company uses an assembly line approach to install repeatable patterns used to create applications, allowing developers to iterate from application to application.
The founders have bootstrapped the startup since launching it in March 2011 and releasing the product in May of this year in private beta. They're now seeking outside funding as they expand their go-to-market strategy.
Pertino Networks
Focus: Software-defined networking as a cloud-based service
Founded: 2011
Location: Cupertino, Calif.
Management: Former Packeteer CEO Craig Elliott, who's also an ex-Apple exec
Funding: $8.85 million from Norwest Venture Partners and Lightspeed Venture Partners
Fun fact: Name is short for the town it is headquartered in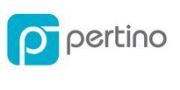 Why we're watching: SDN technology is discussed mostly in the context of large enterprises and services providers, but one veteran network company exec has his own plans to bring SDN to the masses, and specifically to small and medium businesses via the cloud.
Craig Elliott -- former head at network appliance company and Blue Coat Systems acquisition Packeteer Networks -- was fly-fishing in New Zealand last year when former colleagues pitched him this idea: Use the cloud to deliver sophisticated networks to small and midsize businesses through a straight-forward portal.
Today's networking landscape is a box-centered world, Elliott says. Everything requires a piece of hardware. "There's a million companies selling boxes," he says, admitting that Packeteer was one of them. "If you want any sort of WAN optimization, security or another feature, basically that means you need to buy another box. That takes the mid-market and small market guys out of the picture," he says. "It's too expensive and too complicated." By using a cloud-based service and local access clients, a business can quickly provision a wide-area network, without a massive investment in hardware boxes.
Founded last year, Pertino has been operating in stealth mode, providing scant details of its plan until this past spring when it announced almost $9 million in venture financing. The team is made up of Elliott and a cadre of engineers he worked with at Packeteer, including co-founders Scott Hankins (who also spent time at NASA) and Andrew Mastracci. Pertino's product is currently in private beta, with plans to launch in early 2013.
Elliott sees a huge market opportunity given the increased reliance small businesses will have on communications and network technology and the challenges of managing a mobile workforce. Combine that with the ease and simplicity that businesses will become accustomed to with cloud-based services, and Elliott hopes his team will have a company worth watching.