SLIDESHOW
Cyber Monday tech deals that truly save you serious money
We've sifted through the ads and the deals-that-aren't-really-deals to find Cyber Monday tech sales that absolutely, positively don't suck.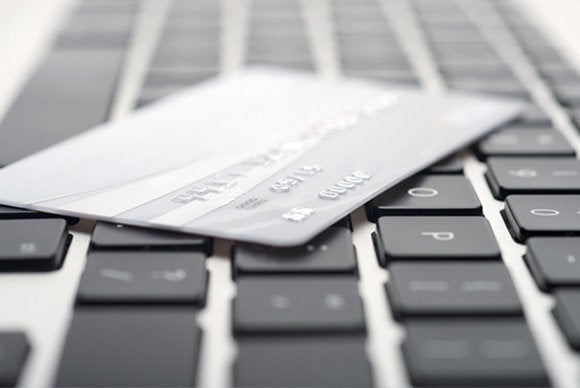 Real deals, not cyber scams
Just because Cyber Monday lets you shop in your pajamas doesn't mean it's any less dangerous than Black Friday. Every year, our nation's retailers advertise so-called "deals" based on inflated list prices, and "bargains" on products you should avoid in any season. But as always, it's possible to find a few genuinely good Cyber Monday sales among the cruft. Retailers are just hoping you won't do your research; allow us do it for you.
Motorola.com: Unlocked Moto G for $99
Moto's late-2014 budget phone isn't fancy, but it runs smoothly, takes decent photos, and is sized just right. It's also still getting software updates—a rare quality for cheap phones—with Android 6.0 Marshmallow rolling out now. The only downer is that it doesn't include 4G LTE data speeds.
Why it's a good deal: One year ago, the Moto G became our favorite phone for under $200. Now you can buy it for $99, pop in a SIM card from T-Mobile or AT&T, and get cheaper wireless service than you would on a two-year contract. (To be absolutely clear, this isn't the third-gen Moto G that launched this past summer, but last year's model.)
Dell.com: Dell XP3 13 (256GB, 8GB RAM) for $949
The XPS 13 was one of the best high-end Windows laptops in 2015, with a display that stretches almost to the edge of the laptop's aluminum-and-carbon-fiber body. This model packs a Core i5 processor and manages up to 15 hours of battery life for the non-touch, 1080p display version, yet weighs just 2.7 pounds.
Why it's a good deal: With 256GB of storage and 8GB of RAM, this is a great configuration for users who want a workhorse laptop, but don't want to pay for a touch screen. You won't find this particular combo at other retailers, and Dell.com usually charges an extra $150 for it. Note, however, that this is a "Doorbuster" deal that starts at 8 a.m. Eastern on Monday.
Xbox bundles galore
Cyber Monday is a fine time to buy an Xbox One, with multiple retailers offering attractive bundles. Dell.com has the console, Gears of War: Ultimate Edition, Halo 5: Guardians, and a controller charging station for $300. (It's also a "Doorbuster" starting at 8 a.m. Eastern.) Target's bundle is also noteworthy, with Gears of War: Ultimate Edition, a free EA Sports game and a three-month Xbox Live subscription. Walmart's $300 bundle has Gears of War: Ultimate Edition and a second controller.
Why it's a good deal: Microsoft's own single-game bundles usually cost $350 to $400. This is an opportunity to bring the price $50 to $100 lower, while throwing in an extra game or controller.
Two notable PlayStation 4 deals
The PlayStation 4 usually sells for $350, but U.S. retailers will be cutting the price to $300 through Cyber Monday, with Uncharted: The Nathan Drake Collection thrown in. Another solid option is Walmart's $400 Star Wars Console Value Bundle, which includes Star Wars: Battlefront, a downloadable collection of classic Star Wars games, and an extra Darth Vader Edition controller.
Why it's a good deal: The basic bundle will be the best starting point for most people, but if you're planning to buy Battlefront and a second controller anyway, you'll save $35 opting for Walmart's Star Wars bundle instead.
Walmart: Microsoft Surface Pro 3 for $599
This sale is on Microsoft's entry-level Surface Pro 3 with a Core i3 processor and 64GB of storage. While it won't be the strongest performer, it should be a fine laptop-tablet hybrid for general productivity and leisure activities. Just be sure to grab the new Pro 4 Type Cover keyboard to go with it, as it's a vast improvement over last year's version. (Note: This is an 8 a.m. Eastern "Doorbuster.")
Why it's a good deal: Walmart's deal is $100 cheaper than the current price at the Microsoft Store. It's certainly possible that more Surface Pro 3 discounts are coming now that the Pro 4 is here, but for now this is the lowest price we've seen.
Target: 15 percent off almost the entire store
Use the coupon code CYBER15 at checkout and Target says it will knock 15 percent off "virtually everything" on Target.com. Simple, right?
Why it's a good deal: Okay, consider us deeply suspicious about what's going on here. We wouldn't be surprised if televisions or other expensive items conveniently dropped out of stock on Cyber Monday, or shedding their semi-permanent sale prices just for the occasion. But Target's site should at least be worth a look, provided you cross-check against prices elsewhere.
T-Mobile: Free storage upgrade for iPhone 6s and 6s Plus
If you're planning to get a iPhone 6s or 6s Plus through T-Mobile, the carrier will offer a free upgrade to the next-highest storage increment on Cyber Monday. Paying $650 for the iPhone 6s, for instance, gets you 64GB instead of 16GB, and paying $750 gets you 128GB instead of 64GB.
Why it's a good deal: With the ever-expanding size of photos, videos, and apps, buying a 16GB iPhone in 2015 is generally a bad idea. This is your chance to effectively save $100 on the 64GB version.
Newegg: Samsung 60-inch LED Smart TV (1080p, 120 Hz) for $698
This LED TV from Samsung has a slick design, four HDMI inputs, and a wide app selection if you'd rather not buy a set-top box to go with it. While it's more than a year old at this point, it still sells for well over $1,000 at most retailers.
Why it's a good deal: We're usually wary of Black Friday/Cyber Monday TV deals, as cheapo sets tend to spring from the woodwork. But the UN60H6350 is a reputable product with reviews from the tech press, at a lower price than what Samsung usually charges.
Newegg: Asus 24-inch 1080p monitor for $110
Looking to boost the screen space for your desktop? Asus' VN248H-P is a 24-inch panel with narrow bezels—perfect for multi-monitor setups—and built-in speakers, and the IPS display should provide wide viewing angles.
Why it's a good deal: The holiday season is a stealthy good time to upgrade desktop monitors on the cheap. This one from Asus normally sells for $180, so you might as well grab a couple.
Microsoft.com: Various Xbox game deals
The holiday shopping season is a chance for Xbox users to boost their gaming library, as Microsoft is putting more than 150 Xbox One and Xbox 360 games on sale through Cyber Monday. Highlights include Forza Horizon 2 for $25, Grand Theft Auto V for $36, and Mass Effect (Xbox 360) for $6. Xbox Live Gold members get additional discounts.
Why it's a good deal: This is a rare instance where the downloadable version of a game is cheaper than the price of a used copy at GameStop, though you may still want to double-check particular titles before buying.
Originpc.com: Freebies with any gaming desktop or laptop
High-end gaming rig maker Origin is throwing in a bunch of goodies if you buy a new laptop or desktop through Cyber Monday. Most notably, systems under $3000 get a 500GB Samsung 850 Evo SSD, a copy of Rainbow Six: Siege, a copy of Assassin's Creed Syndicate, and a $100 credit in select Trion Worlds games. Intel systems will also get Just Cause 3, and buyers of AMD Fury GPUs will get Star Wars: Battlefront. To top it off, Origin is throwing in free ground shipping and an Origin PC Taipan Mouse, or a $50 Amazon gift card.
Why it's a good deal: Origin's PCs have always been spendy, but the assortment of more than $500 worth of freebies helps take the sting out.
Next Up: Check out these related slideshows
Today's Best Tech Deals
Picked by PCWorld's Editors