So which graphics card should you buy?
Many charts and many thousands of words later, we're finally ready to answer the question: Which graphics card within my budget gives me the best bang for my buck?
$150-ish: If you're looking to spend $150 or so, the $160 Nvidia GeForce GTX 950 is the clear winner, outpunching its Red Team competition (the Radeon R7 370) while offering slick extras like HDMI 2.0 and HDCP 2.2 support. That makes the card one of the few complete home theater PC options out there today—no high-end card from AMD or Nvidia can claim the same. The GTX 950 can game at mid-to-high graphics settings at 1080p without issues, and stick to mostly high settings in more games than not.
But it's worth giving the Nvidia GeForce GTX 750 Ti honorable mention here, because it doesn't need any supplementary power connections whatsoever. That, plus its humble 300W power supply requirement, means the GTX 750 Ti could add a big graphics punch to a low-end system with integrated graphics for just $100 to $120. Not shabby at all.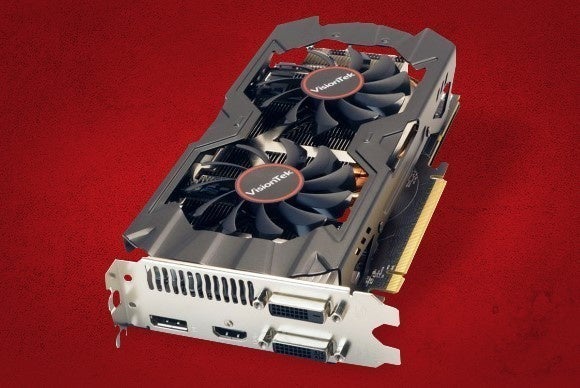 $200: Both AMD and Nvidia's options at this crucial mainstream price point make captivating cases, delivering very playable frame rates with high or ultra settings at 1080p resolution. The GTX 960's HDMI 2.0 and HDCP support make it the go-to for a home-theater PC, especially when paired with the card's silence, coolness, and power efficiency. But if you simply want an affordable graphics card to slap into your PC and play games with, the AMD Radeon 380's performance edge over the GTX 960 make it the more compelling option—despite its larger power needs.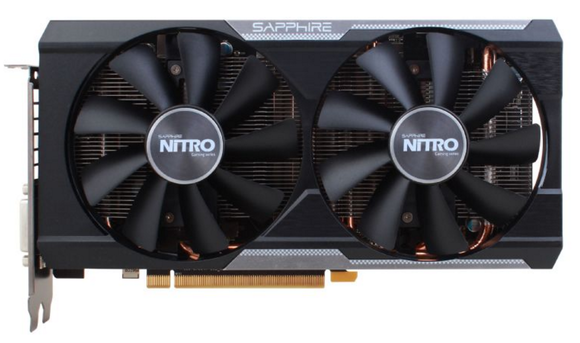 $200 to $300: There's only one option available in this price range: The $230 AMD Radeon R9 380X. Fortunately, it's a great option, delivering uncompromising 1080p/60fps performance in virtually every game at high or ultra settings. With 4GB of RAM, it feels a bit more future-proof than the $200 options, too. The Sapphire Nitro R9 380X that we reviewed comes highly recommended, featuring beefy overclocks, an utterly outstanding—and silent—custom cooling system, and one heck of a slick backplate.
But if you can find an older Radeon 290 or 290X in this price range, grab it! These last-gen flagships offer far superior performance to the R9 380X, but they're officially discontinued—though you can still find some around for fire sale prices if you dig deep enough. 
Oh, and note that in general, AMD's newer R300 cards are retuned versions of older R200-series models, and not worth upgrading to a like model if you already own an R200-series card. You wouldn't want to swap out your R9 290 for a R9 390, for example. Yes, there are gains to be found and more memory to be had, but not enough to be worth investing that much money into.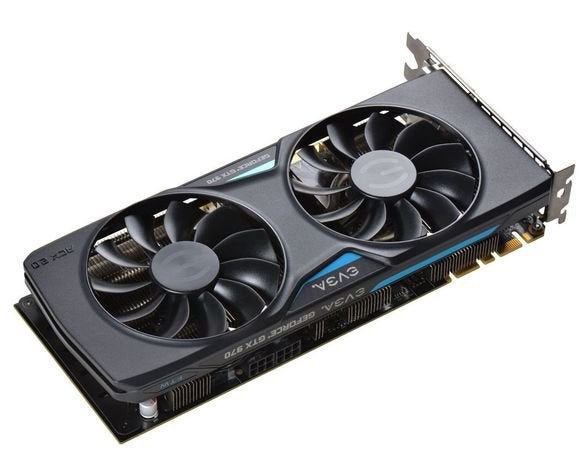 $300 to $400: Nvidia's GeForce GTX 970 is a beast of a card at $330, despite the firestorm over its memory allocation design and incorrect initial specs. AMD's Radeon R9 390 trades blows with it, depending on the title, resolution and graphics settings, coming out slightly—so slightly—ahead of Nvidia's card more often than not. The R9 390 also offers a whopping 8GB of RAM compared to the GTX 970's 4GB. That's overkill for running games at the 2560x1440 resolution these cards excel at, but it makes the R9 390 a more compelling option for people looking to run multiple monitors or high-resolution monitors off multiple graphics cards.
But the GTX 970 overclocks like a champ and uses nearly half as much power as the energy-gobbling AMD card. You'd be happy with either card, to be frank, but you'll have to decide which trade-off works better for you: The GTX 970's efficiency and Nvidia's superior drivers/software, or the Radeon's slightly better performance and vastly more memory, which comes with vastly higher power consumption. If you decide to go the AMD route, however, Sapphire's killer Tri-X cooling solution on the Nitro R9 390 keeps the card cool and quiet despite being a power vampire. It's highly recommended.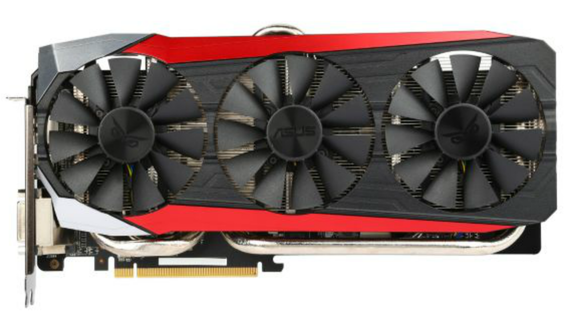 $400 to $500: The song remains the same here: The stock GTX 980 and the Asus Strix R9 390X go toe-to-toe in terms of performance, while the GTX 980 only packs half of the 390X's 8GB of onboard RAM. That said, the 390X sucks down a staggering amount of energy; its 456W under load was far and away the highest energy consumption we'd ever seen in a card (until the Fury X rolled out, anyway). While Asus' beefy DirectCU III cooling system helps keep the R9 390X utterly quiet, even all those heat pipes and fans can't keep it anywhere near as cool as the GTX 980.
That said, custom versions of the R9 390X can be found for $400 or even slightly less after rebate, while GTX 980 models start at $470 on Newegg right now. If you can get over the R9 390X's insane power draw—seriously, 450W??!!—it's clearly the better price-to-performance buy right now, especially with its 8GB of RAM.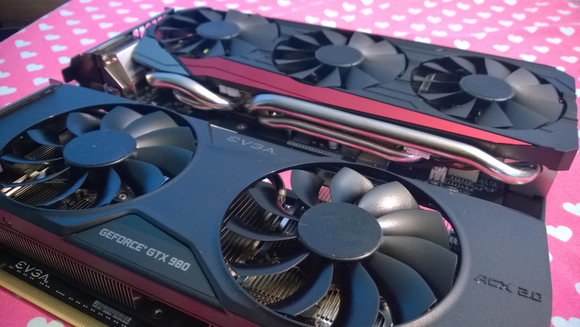 $500 to $650: Above $500 you start to enter the rarified air devoted to performance enthusiasts alone, and the realm of AMD's cutting-edge Fiji GPUs. Here, the air-cooled $550 Radeon R9 Fury is the only major player at MSRP prices, offering performance somewhere between the $400 to $500 options and the $650 flagships for a price that falls squarely between the $400 to $500 options and the $650 flagships. The R9 Nano and Fury X may have seized all the headlines, but this is the real star of HBM-powered Fiji lineup. The Fury simply rocks.
Smart shoppers may want to consider their options, however. While custom-cooled, mightily overclocked versions of the GTX 980 might not quite claw their way up to the Fury's level of performance, they can get pretty darn close—within 4 or 5 frames per second in most games—for a significantly lower price, as we found when we pit the Asus Strix Fury against EVGA's GTX 980 FTW. The EVGA card currently costs $485 (after rebate) on Newegg, versus the Strix Fury's $570. That's because Nvidia's pumping out plenty of Maxwell chips, stoking pricing competition for its partners' boards, while apparent supply constraints for the Fury has left pricing relatively static.
Note, however, that while Nvidia and AMD say the GTX 980 and Fury are respectively capable of 4K gaming, the performance you'll see is likely to disappoint enthusiasts. Consider these to be impeccable 1440p cards, not entry-level 4K options.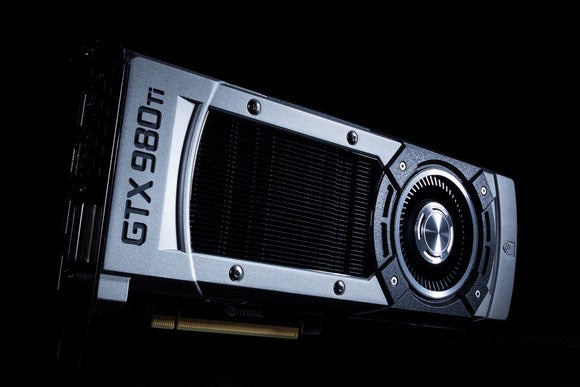 $650 and up: Don't bother with the $1000 Titan X, period. The $650 GTX 980 Ti and AMD Fury X offer close to the same level of performance for far less money.
Both of these cards can game at 4K at between 40 and 60fps at high graphics settings. The GTX 980 Ti's easily the superior pick, offering more memory (6GB GDDR5 vs. 4GB HBM) and more performance—that can be overclocked even further—than the Fury X. (Spending a few more bucks on a custom GTX 980 Ti can get you performance superior to even the Titan X.) It's really a no-brainer, though the Fury X's integrated water-cooling and drool-worthy, super-premium design may push some folks over to AMD.
It's worth devoting some time to the Radeon R9 Nano—a true engineering marvel, but one with a very specific niche. This $650 card offers performance that's better than a custom GTX 980, but worse than the air-cooled Fury non-X. The real draw is its size and reasonable power/thermal needs. At a mere six-inches long, this is the only enthusiast-grade mini-ITX graphics card available; the next step down is a mini-ITX GTX 970, which really can't hang with this. That said, only a handful of mini-ITX cases can't fit full-size graphics cards, so the Nano's potential audience is severely limited right now—though that may change in the future if this pint-sized powerhouse winds up being a trailblazer for the incredible shrinking PC.