SLIDESHOW
5 everyday technologies Apple killed in the 12-inch MacBook
Apple's quest for ultra-thin simplicity in the new 12-inch MacBook has left a lot of technology in a shallow grave, replaced by a single Type-C port.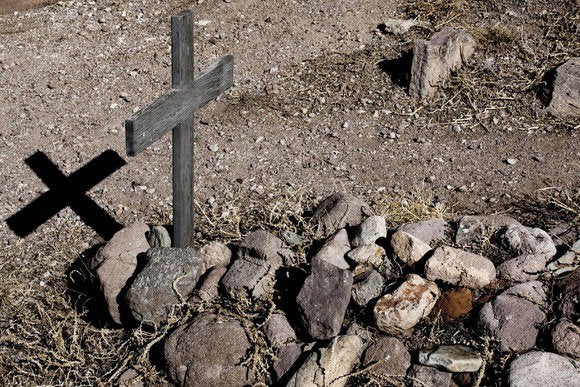 Form over function?
Apple's audacious new 12-inch MacBook is a beautiful example of an elegant, laser-focused laptop, from its ultra-svelte chassis to its fanless design and its cutting-edge layered batteries.
But such a ruthless focus on streamlining requires sacrifice—sacrifice personified by the 12-inch MacBook's spartan exterior, which sports only an audio jack and a single Type-C USB connector. These are the technologies that died so that the 12-inch MacBook may live. 
Fans
Laptop fans help processors stay cool while they're performing tasks—but Intel's been on a quest to eradicate fans for years, and the 12-inch MacBook is the epitome of that. 
The new MacBook uses a modestly clocked Core M "Broadwell" processor. While PC makers typically pair Core M with a fan, Apple's sticking to a 5-watt version that doesn't use a fan at all. Sure, it'll leave some performance on the table, but Core M already offers more oomph than Intel's Atom chips—and a fanless design married to an SSD means the 12-inch MacBook will be utterly silent.
The right-click
Apple's mouses have never embraced the right-click, but even Macs have been forced to accept reality with Control-click. The 12-inch MacBook's new Force Touch touchpad declares war on the whole idea.
Essentially, the laptop's trackpad packs four force sensors underneath its surface, which can register different degrees of pressure. That mindfulness let Apple introduce a new "Force Click" that occurs when you press down hard on the touchpad. OS X performs actions appropriate to the stimulus when you Force Click an item—Force Clicking a word in Safari, for example, opens a Wikipedia entry for it, while Force Clicking while rewinding a video file turns back the clock even faster.
Video ports
The 12-inch MacBook's adoption of a single USB Type-C wonder cable kills off a slew of video ports once deemed critical on modern laptops. HDMI? VGA? DisplayPort? All gone, replaced by Type-C's ability to transfer video and audio signals using DisplayPort Alt Mode over USB.
But the devices on the other end of the connection likely haven't adopted the cutting-edge USB Type-C standard yet, which means that unless you're firmly ensconced in Apple's device ecosystem, you're going to need adapters--potentially a lot of them. Don't worry, Apple already has multiple adapters on sale.

MagSafe power cords
USB Type-C can deliver up to 100W of power to charge your devices too, courtesy of the beefed-up USB. 3.1 specification.
You know what that means: Sayonara, MagSafe. (And hello, more adapters.)
Thunderbolt
Apple helped develop the ultra-fast Thunderbolt technology with Intel, so it's a bit of a shock to see the 12-inch MacBook forgo a Thunderbolt connection, severing the laptop's ties to the Thunderbolt peripheral ecosystem. You won't find a Type-C to Thunderbolt adapter, either.
On the other hand, the USB 3.1 spec powering Type-C can deliver the same 10Gbps as Thunderbolt, and USB is much more widely adopted. And if you absolutely need Thunderbolt compatibility, look towards the more traditional MacBooks; the 11- and 13-inch MacBook Airs were just updated to 20Gbps Thunderbolt 2, in fact.
How does it compare?
That's a lot to lose, but also a lot of portability to gain if you aren't weighed down by a bag full of adapters. How does the MacBook's design stack up against Windows laptops on specs, flexibility, price, and more? Check out PCWorld's MacBook vs. PCs spec showdown to find out.
Finally, if cutting-edge tech is your thing, the crazy Type-C USB is just one of many breakthroughs hitting the streets. PCWorld's got a full list of the futuristic tech that became real in 2014 if you're interested.
Next Up: Check out these related slideshows
Today's Best Tech Deals
Picked by PCWorld's Editors