Looking for the latest and greatest apps on the Play Store? You've come to the right place. Our Five to Try column collects the top new releases, and this week is headlined by Adobe Photoshop Mix, a handy tool that makes it easy to combine images on the go—and it's just one of four new Adobe apps out this week, amazingly. 
FireWhip is the week's standout game, delivering a frenzied, arcade-style affair that burns bright and fast. Meanwhile Portal (the app, not Valve's classic game) allows easy PC-to-phone file transfers, Vessel opens up the new video service to Android users, and Colbr builds early momentum for Stephen Colbert's Late Show launch this fall. Got some room on your device? Let's dig in.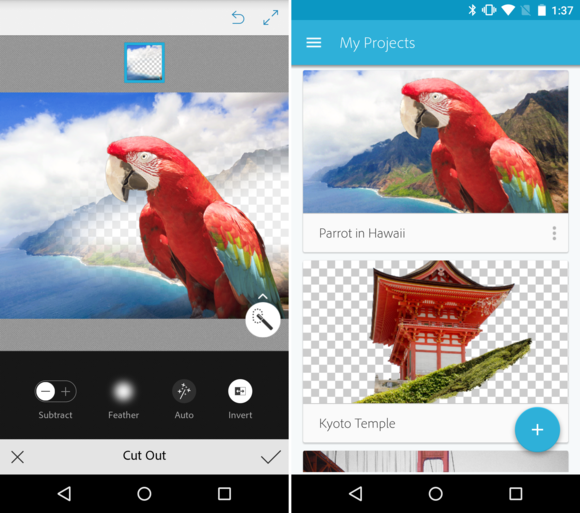 Adobe's Photoshop Touch app was discontinued last month in advance of a new mobile option on the horizon, but Photoshop Mix isn't that. Instead, this free app—brought over from iOS—focuses on combining images or clearing away unwanted photo elements with relative ease. You can use a finger or stylus to select a portion of a photo and then transpose it onto another (or simply zap it away), using the included tools to smooth out and enhance the results. Mix also lets you tweak the coloring for select parts of photos, as well as the whole image.
It's actually one of a few Adobe apps that made the Android leap this week for Creative Cloud users. Color CC lets you create themes from colors you capture in the world around you, Shape CC generates vector graphics from photos, and Brush CC makes it easy to build Photoshop and Illustrator brushes from graphics. They're all highly specific tools, but together they help expand the Adobe mobile suite and make it easier to be ready when inspiration strikes.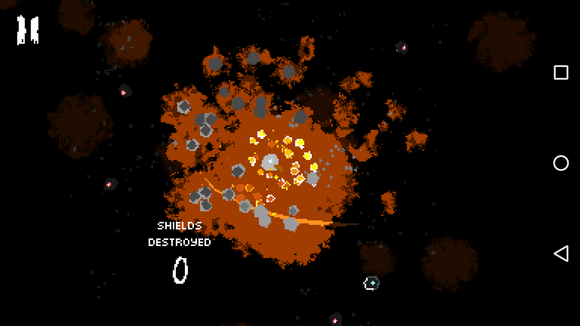 Whips and fire are plenty unwieldy on their own, so combining the two provides an ideal starting point for a tricky arcade-style affair. The FireWhip itself sits in the middle of a mostly-black screen, and as you draw continual circles around it, the blaze begins growing and spinning—and enemies start floating in for you to toast.
Controlling the whip isn't easy: inconsistent swipes don't do much, but spinning too rapidly extinguishes the flames. You'll have to find a nice rhythm and then learn to crack the whip with a well-timed swipe, which is useful for taking out advanced foes.  FireWhip ($1) is tough from the start, but the missions smartly act as tutorials for learning the ropes, and the grimy soundtrack and pixel art pair well with the brutal, sudden deaths. You can even capture GIFs of your epic, eye-searing flameouts.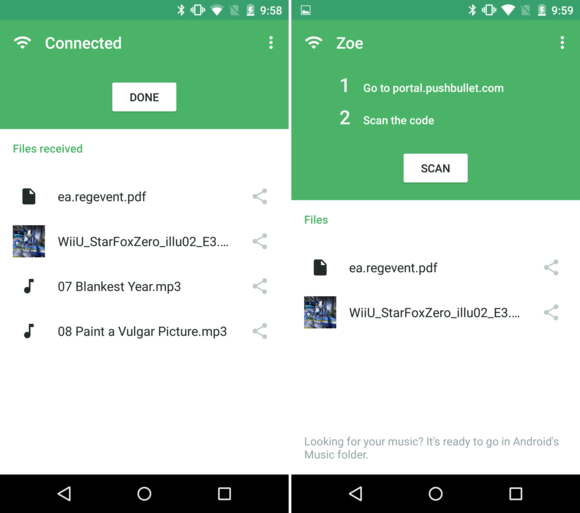 We all have our own solutions for getting files from a PC over to our Android devices—via email or uploading to and downloading from the cloud, for example—but they're rarely straightforward or rapid. Portal, a new app from the makers of Pushbullet, is the smartest and most direct solution I've used to date.
Simply point your PC or Mac browser to the website and scan the QR code with the Android app: now you're connected. From there, you can drag files to the browser and have them instantly transfer to your phone via Wi-Fi. Portal even sorts them based on file type, so music files end up in the appropriate folder for other apps to access them, for example. The main Pushbullet app has similar functionality bundled in, but Portal minimizes the hassle for quick, efficient transfers.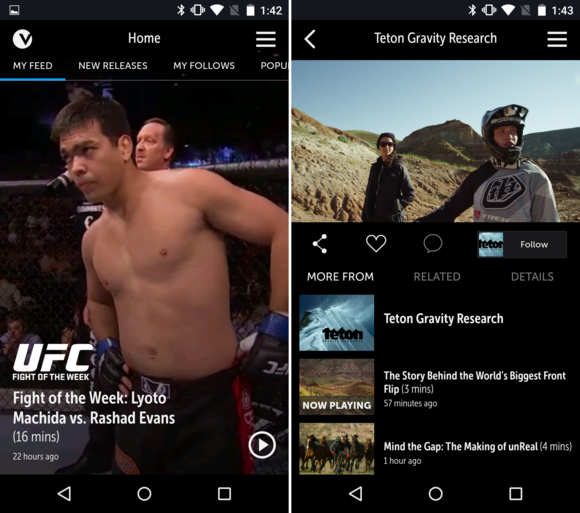 For video creators, the recently launched Vessel offers the ability to generate more income than YouTube thanks to both subscription fees and ad views. For viewers, on the other hand, the benefit of paying a monthly fee ($3) is that those creators release videos exclusively through Vessel days before anywhere else. It's a service for die-hard fans, assuming the creators you like are using it (the list is still relatively thin).
And the new Android app—still in beta, but available freely in the Play Store—provides a pretty slick browsing and viewing experience, although finer video controls are MIA and the right-side navigational drawer shuns Material Design tenets. Vessel comes with a free trial, plus you can watch non-exclusive videos for free anytime, so viral video fans might as well give it a shot.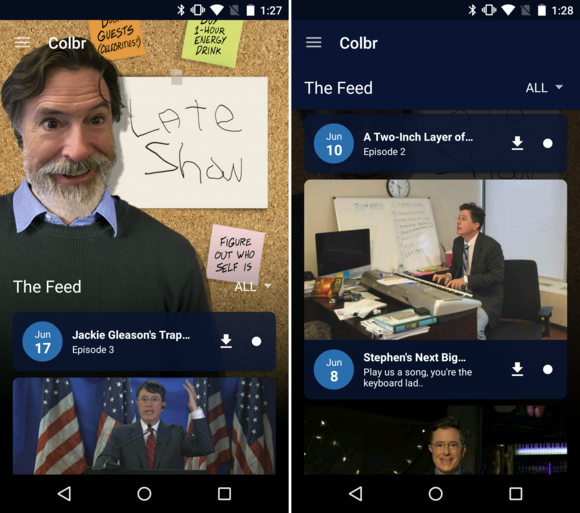 We're less than three months away from the debut of The Late Show with Stephen Colbert, and Colbert (the comedian) has retired "Stephen Colbert" (the character) from his long-running Comedy Central show. As such, it's not entirely clear just what to expect as far as tone and sense of humor.
But we're starting to get some clues, and Colbr is the latest development. Essentially, the app collects the various media—podcasts and video shorts—being released in the run-up to the premiere, offering a one-stop hub for your Android device. It's simple in approach and design for now, but Colbr is an ideal way to start preparing for September. And kudos on that Tumblr-teasing title, Stephen.
This story, "Five to Try: Photoshop Mix enables easy image merging, and FireWhip hurts so good" was originally published by Greenbot.