AMD Radeon R9 Nano review: A powerful taste of the PC's incredible shrinking future
There's no other graphics card quite like the AMD R9 Nano, which packs full-size performance into its six-inch frame—but it's not for everyone.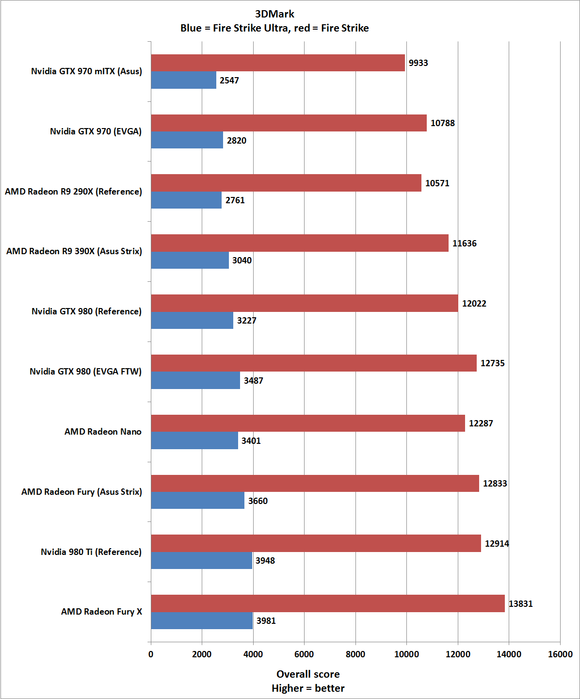 The Nano's score in 3DMark's widely respected Fire Strike and Fire Strike Ultra synthetic benchmarks fall between the reference GTX 980 and the amped-up EVGA model.
The real story with the Nano is just how much performance AMD managed to squeeze of the card while keeping its energy consumption and temperatures in line.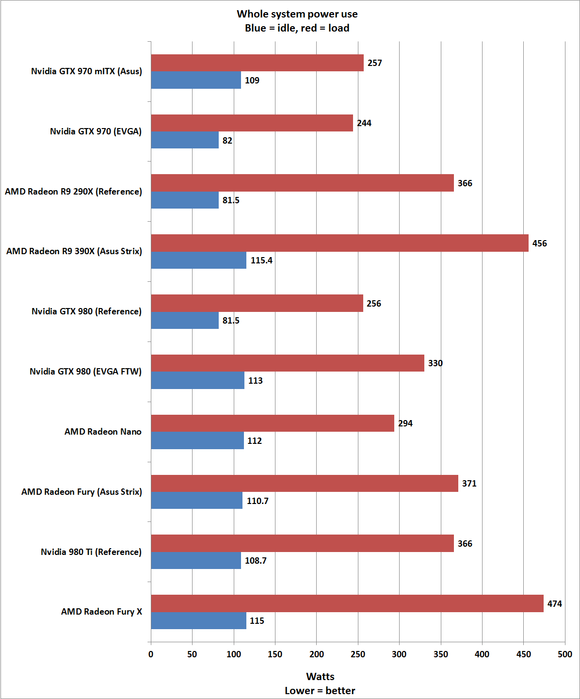 While it sucks a bit more juice than the reference GTX 980, it performs closer to the EVGA GTX 980 FTW, which uses much more power. Simply put, the Fiji GPU flirts with the vaunted power efficiency of Nvidia's Maxwell architecture in the Nano. And look at how much power the Radeon R9 290X and 390X consume in comparison.
Power is measured by plugging the entire system into a Watts Up meter, then running a stress test with Furmark—again, the test dubbed a "power virus" by both AMD and Nvidia—for 15 minutes.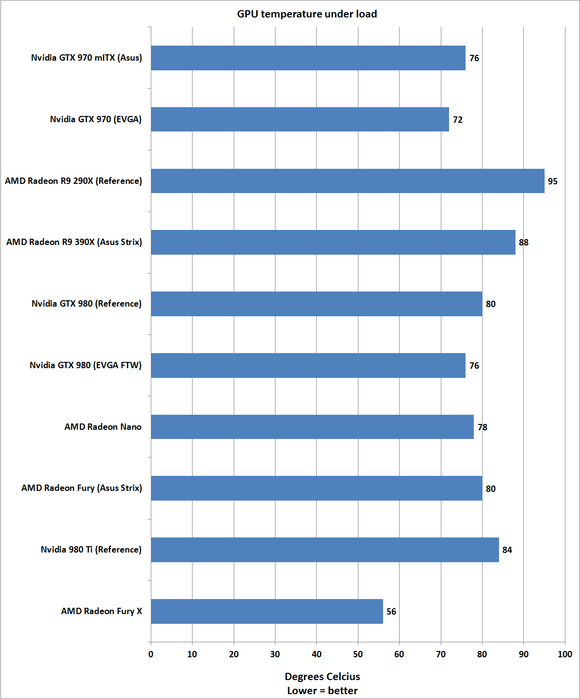 Temperatures hovered around a consistent 75C degrees during gameplay, just as AMD promised, though it maxed out at 78C during the strenuous Furmark benchmark. I was worried that the single fan design would prove loud under duress, but subjectively, it stayed nice and quiet throughout—not the quietest graphics card I've ever heard, yet far from the loudest, as well. It won't disturb you.
The Nano's design is vastly improved over the Radeon R9 290X's, and that comes through emphatically in the tiny card's heat and power results.
Next page: Further considerations and the bottom line
Shop Tech Products at Amazon