SLIDESHOW
The 10 mightiest, most powerful supercomputers in the world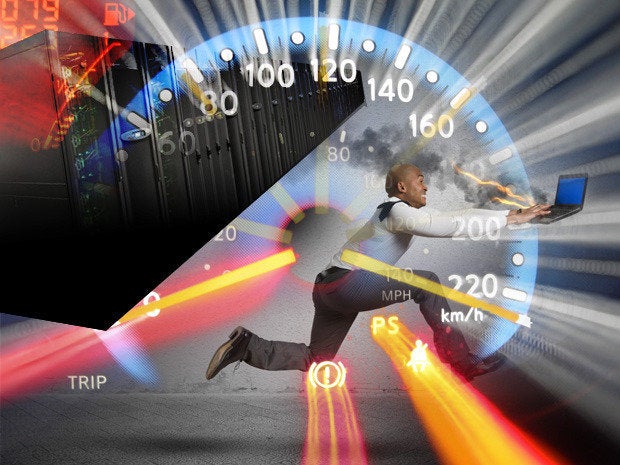 Biggest, fastest, occupying the most racks
The latest Top500 supercomputer rankings are out today, to coincide with the annual SC15 conference, which is being held this year in Austin, Texas. While there are plenty of names familiar to Top500 watchers in the new top 10, there are also some new faces. Or, there would be if supercomputers had faces. Have a look.
#10: Stampede
The University of Texas' Dell-built Stampede slips to number 10 on the latest list, but it's still a powerhouse for that institution's researchers, putting out 5,186 teraflops of processing muscle.
Shaheen II
Shaheen II, an academic supercomputer operating at Saudi Arabia's King Abdullah University of Science and Technology, makes the top 10 for the second time running. Its 196,608 Intel Xeon E5 processor cores provide 5,537 terflops of computational horsepower.
8: Hazel Hen
The first of the new entries, Hazel Hen is the University of Stuttgart's high-performance computing centerpiece. Its 5,640 teraflop mark means that Germany retains a spot in the top 10, despite the departure of JUQUEEN from the most recent list.
Piz Daint
The Alpine-named supercomputer Piz Daint operates at 6,271 teraflops, thanks in part to 73,808 Nvidia Tesla GPU cores acting as accelerators. It's the most energy-efficient system in the top 10, delivering 2697.2 megaflops per watt of power.
#6: Trinity
Trinity is the second of the two newcomers to the top 10, taking sixth place with a mark of 8,100 teraflops. It's the new computational mainstay of Los Alamos National Laboratory in New Mexico.
#5: Mira
Mira's one of two Blue Gene/Q-powered systems remaining in the top 10, displaying 8,596 teraflop performance. Mira is operated by the Department of Energy's Argonne National Laboratory, just outside Chicago.
#4: K Computer
The longest-running continuous presence in the top 10 is Fujitsu's K Computer, which cranks out a hefty 10,510 teraflops of performance, despite being one of the least energy-efficient systems on the list.
#3: Sequoia
The other remaining Blue Gene/Q system, Sequoia is installed at Lawrence Livermore National Laboratory in California. It features the second-largest number of total cores on the list, using 1,572,864 of them to produce 17,173 teraflops of performance.
#2: Titan
Titan's the powerhouse of the Oak Ridge National Laboratory in Tennessee, where it provides 17,590 teraflops of computing muscle to the Department of Energy's research projects there.
#1: Tianhe-2
The winner and still champion, for the sixth time running, the National University of Defense Technology's Tianhe-2 (Milky Way-2) is the biggest and most powerful supercomputer on Earth. It produces a whopping 33,862 teraflops, thanks to a total of more than 3 million processor and accelerator cores.
Next Up: Check out these related slideshows
Today's Best Tech Deals
Picked by PCWorld's Editors