SLIDESHOW
12 technologies that died in 2015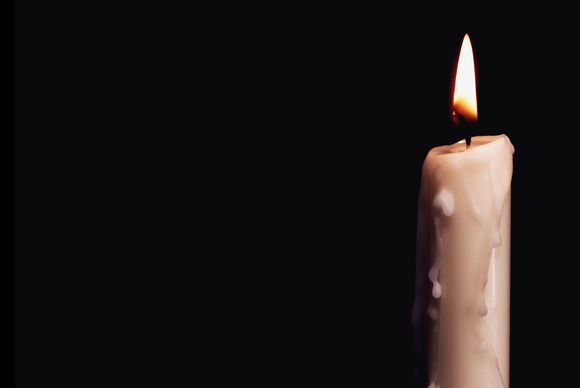 Some tech died quickly...some just faded away.
For every tech triumph in 2015, there was also a failure. A technology that fell to better competition (or bad luck). A company whose best products were behind it. A business model that simply didn't make sense anymore. Before we say hello to what 2016 might bring, let's pause to remember notable products and services that died in 2015. (We define "dead" as a technology that ceased being produced or otherwise reached end of life. Rebrandings and "evolutions"—a la Google Glass—don't count.)
Let us know if we missed any in the comments. 
Sidecar (2012-2015)
The Sidecar rideshare and delivery service closes its doors on Dec. 31. Despite attempts to differentiate itself and add new features, the company was unable to compete with the mindshare or warchests of competitors Uber and Lyft. The company's founders are already hinting at a comeback, though it's unlikely to be in the same form.
Windows RT (2012-2015)
As if Windows 8 weren't enough of a disaster, Windows RT was even worse. This "lite" version of Windows 8 was created for lower-power, cheaper tablets that couldn't run the full-fledged OS.
RT-powered Windows tablets met with immediate disdain due to performance problems, a lack of software, and compatibility issues. Development on the OS ended in 2013, and when the Surface 2 was discontinued in February, Windows RT breathed its last. All Windows RT support formally ends in January 2018.
Replaceable batteries (c. 1954-2015)
Since the beginning of gadgetry, users have complained about battery life. The good news, however, was that at least you could pop in a new battery when you needed one. Some executives who regularly found themselves on long-haul flights would pack multiple laptop batteries so they could keep working.
Apple led the charge into sealed, non-removable battery technology with the original iPhone and the first MacBook Air, and it hasn't looked back. Consumers grumbled a bit, but no one was complaining about how much weight and girth a sealed system could shave from any device.
Today, no Apple products feature replaceable batteries, and neither does much of anything else. This year even the Samsung Galaxy Note line, long known for replaceable batteries, ditched them too. Today, the LG G4 is the only mainstream smartphone left that has one. We're calling it dead except in niche or corporate products as of this year.
Internet Explorer (1995-2015)
Can it be that we've suffered for a full 20 years with good ol' "Internet Exploder?" Designed as a competitor to Netscape—Netscape!—back in 1995, IE once boasted market share of over 90 percent, and as recently as 2009 still had a share of over 60 percent.
The dramatic rise of Chrome and, to a lesser extent, Safari killed IE, but the death blow has been delivered by Microsoft itself. While some of its code is still buried inside the guts of Windows 10, IE is effectively no more, replaced by Microsoft Edge—which was developed entirely separately from IE—as the default Windows browser. Microsoft has already announced restricted support plans for IE and will sunset it along with older versions of Windows.
Next on life support: Firefox.
iPhone 5c (2013-2015)
Many gadgets die without being noticed, but the passing of the iPhone 5c merits special consideration because of what it represents: A rare failure for Apple, and an abandonment of a market it decided it couldn't compete in.
Happy with its dominance of luxe handsets, the iPhone 5c was Apple's attempt to attack the low-end smartphone market. It launched alongside the iPhone 5s in 2013 and borrowed much of the old iPhone 5 hardware, stripped out some of the more expensive features, and clad the whole affair in a candy-colored shell made of plastic instead of aluminum.
Critics and consumers panned the device, and Apple quietly pulled the plug (though the 5s still survives) with this year's iPhone 6s launch.
Two-year cell phone contracts (c. 1995-2015)
One of the most maligned aspects of gadgetry—the two-year cell phone service contract —is coming to an end. T-Mobile got rid of contracts in 2013. Verizon followed suit this year, and Sprint has announced plans to do the same. AT&T just announced the end of its two-year contracts on January 8.
Whether what replaces the contract will be any better remains to be seen. In killing off contracts, carriers are also killing off subsidized hardware, which means Verizon customers must now shell out as much as $950 for a new iPhone 6s plus, a daunting price tag for a phone. All told, the new plans cost about the same as the old ones over the life of a phone, but consumers do at least have more freedom to switch between carriers—and more transparency about what they're paying.
Amazon Fire Phone (2014-2015)
God bless Jeff Bezos, a man who's never met a market he didn't think he could crack. After upending publishing, retail, and cloud services, Amazon took on the cell phone industry in 2014 with its first-ever smart phone.
 It will probably be its last.
The idea wasn't particularly bad in concept: The Fire Phone was ambitious, designed to integrate with the retailer's various offerings and make it easier to take advantage of the many services available to Amazon Prime members, along with more standard Android features. But for a phone focused on media consumption, the Fire Phone was undercooked and complicated, and its unique features just didn't work well enough. Massive discounts began within months, and Amazon pulled the plug barely a year after launch.
RadioShack (1921-2015)
If you needed telephone cable, a pager, or a handful of resistors in 1985, you knew where to go: RadioShack.
A company with a long history of near-death experiences, RadioShack fell upon hard times on many occasions during its life. The latest downturn hit in the late 1990s—the company became a victim of the simple march of progress, and it never recovered. A Hail Mary rebranding effort in 2014 to try to appeal to the maker movement didn't work out, nor did an attempt to get people to hipster-ize the place by calling it "The Shack."
In 2015 RadioShack declared bankruptcy, 94 years after first opening. Half of the remaining stores are being sold to Sprint, the other half will be shuttered. We'll let John Oliver take it from here.
Windows Media Center (2002-2015)
Once upon a time, the thinking was that the PC was going to serve as the entertainment hub in consumer households. We'd hook them up to big monitors or TVs, archive gobs of movies, music, and TV shows on massive hard drives, and control it all with a computer-connected remote.
Windows Media Center was the embodiment of this idea, launched as a special edition of Windows XP as the OS for then-hot media-centric PCs. With a TV tuner, media center computers could even pause and rewind live TV, a la Tivo.
The only problem: No one wanted to watch TV at their desk, and no one wanted to put a PC in the living room. By 2009, Microsoft stopped developing Media Center, though it limped along in stasis for another half-decade. By Windows 10's release, with streaming video hitting full stride, Microsoft formally killed WMC altogether—and no longer even bundles a free DVD player with Windows, yet another harbinger of the death of physical media.
Amazon Wallet (2014-2015)
It was two strikes for Amazon this year, and although the failure of Amazon Wallet didn't hurt as badly as the Fire Phone's demise, it was another reminder that the e-tailer doesn't always succeed at everything it tries.
It wasn't really obvious what the idea with Amazon Wallet was in the first place. The concept revolved around storing gift and loyalty cards for other retailers, while letting you manage the credit and debit cards you used at Amazon. But you couldn't really buy anything with Amazon Wallet, at least not at launch.
Whatever big plans it had for the app quickly fizzled. As a slew of other, far more fully baked mobile payment competitors hit around the same time, Amazon's stripped-down app just didn't get any traction. Today, searching for "Amazon wallet" mainly brings up links to actual wallets you can buy at Amazon.
Ebay Now (2012-2015)
You're an online retailer best known for selling quirky collectibles to legions of hoarders. How do you compete with more upscale retailers?
Ebay thought it had an answer in Ebay Now, a same-delivery service that would ensure you received orders directly from a handful of retailers (including Target, Best Buy, and Urban Outfitters) before nightfall. A $5 surcharge applied to any Ebay Now delivery.
Trouble was clearly brewing from the start, likely due to the difficult economics of operating a fleet of delivery vehicles. A plan to expand to 25 cities by 2014 didn't pan out, and Ebay Now only ever made it to four major metro areas before being completely shut down earlier this year.
Secret (2014-2015)
A minimalist app designed to make anonymous communication easy: What could possibly go wrong?
Founded by David Byttow and Chrys Bader-Wechseler, Secret raised $35 million and quickly garnered 15 million users who peppered the platform with anonymous rants, raves, and unfiltered gossip.
A backlash began to build when accusations of cyberbullying arose, and Secret never fully addressed the issue. And then, just like that, Secret was gone. Backlash or no, Millennials quickly got bored with Secret—as The New York Times suggested, viral growth is difficult when your users have no identities—and usage plummeted.
Byttow abruptly announced he was shutting the company down in April, 15 months after launch—but after he and Bader-Wechseler cashed out for $6 million, leading some to question the wisdom of knee-jerk VC investments.
Next Up: Check out these related slideshows
Today's Best Tech Deals
Picked by PCWorld's Editors