SLIDESHOW
The top features Windows 10 users want in the Anniversary Update
Some of these requests have been outstanding for months. Seriously, can we stop with the unexpected updates already?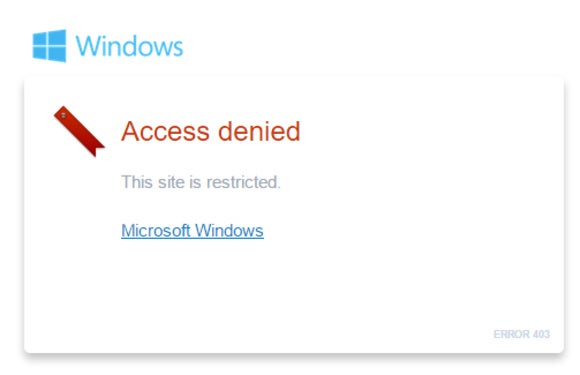 Windows 10: What users want
If you're still running Windows 7 or Windows 8.1, you probably have a good idea of what's "wrong" with Windows 10—some of which may be the reason you haven't upgraded yet. But time's running out on that free upgrade offer. Microsoft has said it's willing to make changes to the OS based on user feedback, but how do you know it's fixing that one key feature that bothers you?
The short answer is you don't. Well, not without a little assistance, anyway. 
Here's the deal: Up until last fall, anyone could submit requests for new features or bug fixes for Windows 10, as well as vote up the suggestions of others, via Microsoft's network of UserVoice sites. 
The problem is that Microsoft has done away with the UserVoice site for Windows 10. Now, the only way users can provide feedback is via the Feedback Hub app—which, of course, is only available for Windows 10. 
So what can a Windows 7 or Windows 8.1 user do? Peer over our shoulder! We can't link directly to the requests themselves, but we can relay them here. We've rounded up the top requests Windows users have for the Windows 10 Anniversary Update, plus a few features that Microsoft has already added (found in the Insider Preview Build)—and that you might not know about.

Universal dark theme
More than 7,000 users have asked for a "dark theme," superimposing white text upon a black background. And the Anniversary Update delivers—sort of. 
The current version of Windows 10 doesn't allow you to configure a universal dark theme, but the Anniversary Update allows you to specify an "app mode," with dark or light theme options. That works for some UWP apps, like Mail and Calendar, but not all, it seems—such as Maps or the Feedback Hub itself. Nor does it seem to apply to Win32 apps.
User Philip K sums up the request pretty nicely: "If you want dark theme to be a success in the Anniversary Update, you should consider changing the whole windows UI for people who select dark theme (Explorer, Edge, Weather, News, etc...)—from one single click in Settings." (Italics ours.)
Why can't Cortana shut down my PC?
About 8,000 people want Cortana to exert more fine-grained control over their PCs, namely the ability to shut down a machine via voice command. 
It's not quite clear whether Microsoft plans to bring such control to Windows 10 with the Anniversary Update. Several Cortana improvements have already appeared as part of the Insider Build, including voice-activated assistance from the lock screen. 
But consider this: We all know the frustration of having Windows shut down a PC unexpectedly to apply updates; this feature could compound that. True, the action would be tied to a voice command, but imagine that capability in the hands of a prankster—an obnoxious coworker, for instance, or even a YouTuber who might suddenly order your PC to shut down at the end of a video. Orally waking up the PC—as Microsoft has done with the Xbox One and which Intel showed off last year—is probably a more desirable trick.
Never, ever update drivers without express user permission
More than 7,000 people believe that Windows 10 should never, ever update drivers (especially graphics drivers) without a user's permission. 
Normally, a driver update happens automatically: Windows scans your system, and if it detects a new, certified driver, it downloads and installs it, no questions asked. We generally consider this to be a good thing, as updated drivers typically provide upgraded performance. 
Some gamers, though, feel differently. "Certain drivers work best for certain hardware, device configurations, device BIOS configurations, and certain games," accordng to user Toni F.  "When playing an online fast-paced action game, the user wants the best experience possible. No glitches, no lags etc...There is NO WAY one driver version can solve all problems for every configuration there is. The LATEST is most often NOT THE GREATEST!"
Comments on the Feedback Hub suggest that most users actually wouldn't mind having driver updates turned on by default; but they at least want a toggle to disable the feature (or possibly revert to an older driver) if they so choose. Unfortunately, there's been nothing in the Insider previews to indicate this is coming.
Page history in Microsoft Edge
Many browsers include a "history" of pages you've recently visited, and that window allows you to jump to and among earlier pages without tediously tapping your browser's back button. Microsoft's Edge browser doesn't offer this feature, at least in the stable version of Windows 10 that most users have.
The 6,000 or so users who have demanded that a history feature be added to Edge should be happy to learn that it has come to Insiders (and therefore the Anniversary Update, presumably). Right-click the back button in Edge, and you'll see the current page and the last seven pages you visited before that. It might not be the comprehensive history that Google Chrome offers, but it's something.
No more forced updates!!
Only 3,800 users have chimed in with this one, but it's a request that's near and dear to our hearts: Without some explicit, in-your-face reminder that Windows is going to update itself, Windows 10's appeal is significantly reduced. 
While some apps, like Word (especially the Office Mobile version, which saves on the fly), automatically back up your content, any apps that don't (such as web forms, for instance) are at risk of losing data if they happen to be open and unsaved at the wrong time. 
Microsoft lets Insiders know an update is coming via a fly-in notification that later stores itself in your notifications. It can be easy to miss, however. I'd like to see more: perhaps a dedicated icon in the taskbar—a red "U" (for update) next to the Notifications icon, for instance. If we can't defer updates, something that rankles many users, better communication about updates is essential. 
Unified email inbox
The most-requested feature for Windows 10 has, in fact, been added: unified inboxes, or the ability to merge mail coming to a variety of personal and work email addresses into a single folder. 
How do you enable that? In Mail, click on the Settings gear at the very bottom, then Manage Accounts. You should see an option to Link Inboxes, which will then open a window allowing you to choose which accounts you want to link. Many people like to keep their inboxes separate—that's my preference—but others like to see it all in one place.
Make Cortana personal, and contextual
More than 5,000 people have voted up a request to make Cortana more contextual: In other words, if a user asks a question, Microsoft's digital assistant should then understand the context if the user asks a followup.
The submitter used this as an example: If a user says "Who is the CEO of Microsoft?" Cortana correctly replies, "Satya Nadella." But if the user then asks, "How old is he?" Cortana doesn't know who you are talking about. 
Ironically, context is already built into Cortana—even the version you're using now. On Windows 10 (as well as the Insider builds) you can ask Cortana questions like: "How tall is the Empire State Building?" followed by "Where is it located?"—and receive correct responses to both questions. Or ask Cortana, "Who is the president of the United States?" followed by "How old is he?" and receive correct answers. But Nadella? Nope, not yet.
Still, conversational context clearly needs to be more consistent in Cortana, (and Microsoft's Concierge Bot). After all, it's a central feature of Google's Google Assistant, which the company showed off at this year's Google I/O.
Microsoft says such improvements are forthcoming in the Anniversary Update, now that it's allowing developers to teach Cortana to "understand" what a user is already doing when he or she asks a question. 
A built-in password-manager app for Windows 10
About 5,000 people think that Microsoft should build its own password-manager app for Windows 10—which it sort of has already.
Microsoft's Credential Manager holds passwords for services like Skype as well as stored passwords for Internet Explorer. But users apparently want more—something along the lines of LastPass sans the subscription fees. (Incidentally, LastPass currently exists as an extension within the Insider version of Edge, but you'll still need to subscribe to the premium service if you want passwords synced across your various devices.)
This seems like a bit of a no-win situation for Microsoft, however: Users will either scream about how they have to pay to securely manage their passwords with a third-party service, or else moan about having to give up their passwords as well as their privacy to Microsoft.

Download locations in Microsoft Edge
Over 8,500 users requested greater control over where Edge downloads are stored, and Microsoft has complied.
It's not easy to find, though: To configure it, you'll need to access the Downloads tab via the three uneven blue lines (highlighted in blue in the screenshot above). Then click the Downloads icon. From there, select the blue hyperlink, Open Folder. That will open the Downloads folder itself. Right-click on any white space, select Properties, and you'll have the option of selecting where any downloads are automatically stored. That doesn't seem to include OneDrive, but could be an external drive. You can also right-click on a link from within Edge and manually select the location to which it's saved.
Please, please, please: OneDrive placeholders
It says something about the Feedback Hub within Windows 10 that only 5,664 users have requested that Microsoft bring back Windows 8.1's use of OneDrive placeholders, while 21,000 (plus many more, if you include the multiple petitions) have begged Microsoft for this via the OneDrive UserVoice site. 
The terms vary—placeholders, "online only" files, or smart files—but the idea is the same: Users want to "sync" files from their PC to the OneDrive cloud. But they don't really want to sync them in the sense that their files are stored in both places. They simply want a folder that lists the files they have stored on OneDrive, without separate copies being stored on their PC. (If you click on them, they download.)
At the same time, users would like the option for documents or other new files to be automatically backed up to OneDrive—just like a picture taken with your phone. It's really not that complex a concept, but Microsoft just can't (or won't) implement it. Meanwhile, Dropbox has.
Any more suggestions for the Windows 10 Annivesary Update? Tell us in the comments below!
Next Up: Check out these related slideshows
Today's Best Tech Deals
Picked by PCWorld's Editors