SLIDESHOW
10 reasons to reject Microsoft's free Windows 10 upgrade
The end of Microsoft's free Windows 10 upgrade offer is right around the corner. But while Windows 10 is great, there are valid reasons to reject it.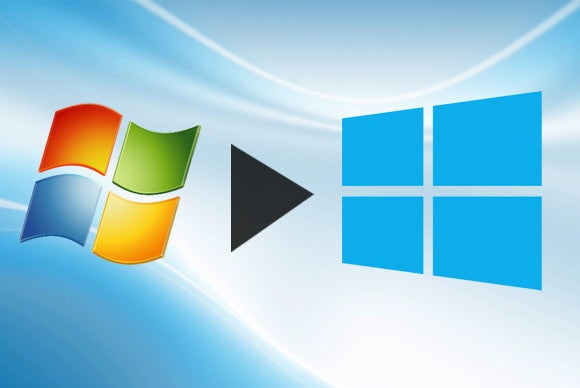 An offer you can refuse
The clock is ticking, folks. If you want to upgrade to Windows 10 for free, you only have until July 29, 2016 to do so. And most people should! Windows 10 is the best Windows yet, chock full of handy new features, sleek under-the-hood improvements, and headache-killing extras.
But it's not for everybody. There are some very real, very valid reasons not to upgrade to Windows 10.
If you're on the fence about whether to accept or reject Microsoft's freebie, read on for some concrete justifications for staying put on Windows 7 or 8. Afterward, be sure to check out our list of the compelling reasons to upgrade to Windows 10.

No Windows Media Center or DVD support
Before we dig into the meatier stuff, let's take a look at what you'll potentially give up if you upgrade to Windows 10, starting with some robust media playback options.
Windows 10 kills Windows Media Center off completely, after Windows 8 pushed it into a dark corner. There's a reason for that: Windows Media Center is fairly niche, and not a lot of people use it. But if you do, you won't want to upgrade to Windows 10 unless you're prepared to dive into alternatives like Kodi, Plex, and DVR workarounds.
Oh, and if you're on Windows 7, be aware that Windows 10 doesn't offer native DVD playback, though there are no-cost alternatives you can use.
No desktop gadgets or widgets
No OneDrive placeholders
Windows 8.1 offered a handy feature for hardcore OneDrive users: placeholders. Placeholders showed everything stored in your OneDrive account in the Windows 8.1 file system, but only downloaded files to your PC when you opened them. It was a wonderful way to stay on top of your cloud-stored files without downloading all of them to every Windows device you logged into with your Microsoft account, especially if you've stashed dozens of gigabytes' worth of stuff into OneDrive.
Unfortunately, users found it confusing, and Microsoft ripped placeholders out of Windows 10. There are hints that a similar feature may make an appearance someday, but it hasn't yet, so if placeholders are a must-have feature for you, you'll want to avoid upgrading to Windows 10. The new operating system's less granular selective sync options just aren't the same.
No control over Windows Updates
Aaaaaand here's the biggie. Windows 10 utterly eradicates the ability to manually control your system updates. Windows 10 Pro will let you defer updates for a few months, but that's the extent of it. If Microsoft pushes out an update, your system will install it eventually (though identifying your Wi-Fi connection as "metered" lets you choose when updates download, at least).
This isn't a big deal for people who stuck with Windows 7 and 8's default Windows Update options, which downloaded patches automatically. But if you like to control your own update destiny, this could be a showstopper.
Privacy concerns
That segues nicely into another controversial Windows 10 "feature." Microsoft's new operating system tracks you far more closely than previous versions of Windows, especially if you use the express settings during the initial setup. The search bar utilizes Cortana, Windows 10's digital assistant, and sends all your queries to Microsoft servers. Your Windows Store app usage is tracked for ad targeting. Windows 10 tracks your typing, location, Edge browser behavior, program installations and more.
It's a lot. To be fair, a lot of the concern roaring around this is overblown; most of Windows 10's potential privacy concerns can be disabled. But there's no way to turn off some of the telemetry data Windows 10 collects about your system and beams back to the mothership. Microsoft executives don't consider this a privacy issue. If you do, Windows 10 isn't for you.
Ads and more ads
Windows 10 doesn't only track your Windows Store app usage for improved ad targeting; it frequently pushes ads of its own at you. By default, you'll see pop-up notification ads imploring you to get Skype or Office (even if you have Office), ads for suggested Windows Store apps slipped into your Start menu, and even occasional full-screen lockscreen ads for high-profile Windows Store releases.
I loathe the idea that my paid-for operating system—and yes, Windows 10 isn't truly free —is pushing ads in my face. Fortunately, all of the offenders can be disabled. But doing so requires diving into arcane system settings located in different far-flung corners of the operating system.
Microsoft's aggressive upgrade tactics
Microsoft's been acting pretty shady in its aggressive quest to push Windows 7 and 8 users to Windows 10, employing unstoppable pop-ups, malware-like tactics, forced upgrades, intrusive full-screen takeovers, and nasty tricks to coax—and sometimes outright deceive—people into adopting the new OS. It eventually became so heavy-handed that some users have disabled Windows Updates entirely rather than suffer the barrage.
But you know that. If you're still considering upgrading to Windows 10, you've lived through it.
None of that detracts from Windows 10's underlying awesomeness. But it may have detracted from your desire to upgrade to Windows 10—and rightfully so. If you're unhappy with Microsoft's ethics and tactics in handling Windows 10 upgrades, you're well within your rights to stay put where you're at.
Software compatibility
In the wake of those forced upgrades, dozens and dozens of readers reached out to me with tales of woe, many revolving around software that simply doesn't work with Windows 10. As my colleague Glenn Fleishman recently pointed out at Macworld, old software isn't inherently bad software—but some of it won't work in Windows 10.
If you rely on particular pieces of software, do a quick Google search to make sure they'll work in Windows 10 before you upgrade. Office 2003—the last pre-Ribbon UI Office—isn't compatible, for instance, nor is software that requires the use of Windows 7's "XP Mode" compatibility, which isn't available in Windows 10. Microsoft's upgrade advisor is supposed to let you know if any software won't work with Windows 10, but users report that it isn't very reliable. Doing some homework now could save you some big headaches in the future.
Hardware compatibility
Similarly, you'll want to make sure Windows 10 works with your PC, too. No matter whether you're running Windows 7 or Windows 8.1, I'd recommend running Microsoft's hardware compatibility tool to scan your system. To do so, open the Get Windows 10 app—the taskbar icon that's been tossing out all the upgrade pop-ups—and click on the compatibility report option.
But wait! That's not all. The tool only checks your core PC reliably. Some people who upgrade to Windows 10 discover that their hardware peripherals won't work, particularly older printers and scanners. If you have any aging peripherals connected to your PC, be it a printer or a beloved keyboard, I'd again suggest conducting some quick Google searches to ensure your gear won't become paperweights if you decide to upgrade.
Ain't broke, don't fix it
This final reason applies more to people who resist change or aren't very technically savvy. Yes, Windows 10 is stellar and absolved Windows 8's worst sins. Getting used to the new operating system shouldn't be too difficult for many PC users—but the transition isn't entirely seamless. From Cortana to the introduction of the Edge browser to the radically new-look Start menu, and Windows 10's evolution into being a more cloud-centric operating system, there are some big changes you'll need to wrap your head around.
Do Windows 10's new features and under-the-hood improvements make upgrading worthwhile? I think so. But if you aren't comfortable dealing with changes on your computer, you might want to stay put. I know several less technically inclined people who paid technicians to revert their PCs to Windows 7 after they couldn't wrap their heads around Windows 10.
Conversely, if you've perfected your workflow on your current operating system and don't see much benefit in marquee Windows 10 features such as Cortana, the Windows Store, DirectX 12, and virtual desktops, it may not be worth the hassle to switch over to Windows 10.
Next Up: Check out these related slideshows
Today's Best Tech Deals
Picked by PCWorld's Editors