SLIDESHOW
In pictures: Free, fantastic Office rival LibreOffice 5.2 beefs up its pro features
LibreOffice 5.2 turns its attention towards business.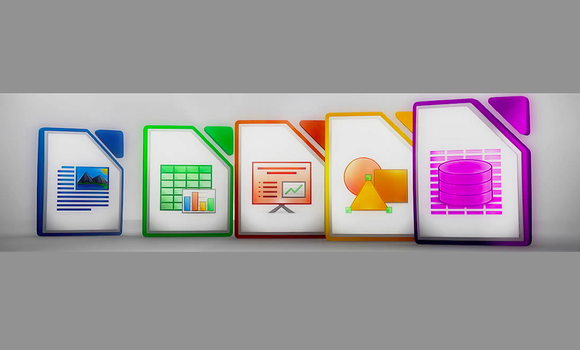 A business-ready Office alternative
LibreOffice is a free and open source alternative to Microsoft's Office productivity software that boasts some 120 million users around the globe. Version 5.2 made its debut on Wednesday, and it's packed with new business features. Here's a look at what you'll find.
A two-pronged approach
LibreOffice includes modules for word processing, spreadsheets, presentations, vector graphics and flowcharts, databases, and formula editing. It's a community-driven project of The Document Foundation, which recommends the new version 5.2 for early adopters and power users. Version 5.1.5 is concurrently maintained and targets enterprise users seeking more stability, but version 5.2's features will soon make their way into the next enterprise-focused release.
New classification capabilities
LibreOffice 5.2 provides document classification according to Transglobal Secure Collaboration Participation (TSCP) standards. That means enterprises with sensitive documents can now restrict how they're used -- to internal use only, for instance. Whereas classification often comes as a premium feature in other productivity packages, it's now standard in LibreOffice.
Military-level protection
Classifications are signed, so that documents can't be tampered with to alter them. The new classification feature was developed for the Dutch Ministry of Defense, which has about 45,000 desktops using LibreOffice, said Simon Phipps, a director with The Document Foundation.
Fresh forecasting muscle
LibreOffice 5.2's Calc spreadsheet module features a set of improved forecasting functions, shoring up an area where LibreOffice has historically been weaker than some competitors. The suite also supports multiple signature descriptions along with the import and export of signatures from OOXML files.
Stepped-up security
Also new in LibreOffice 5.2 is support for two-factor authentication in Google Drive, adding extra security for companies using that service for storage.  
Making way for smaller screens
Though a double toolbar has traditionally been the default, LibreOffice 5.2 introduces a single toolbar mode in Writer and Calc to help users focus on content, even when they're working on smaller screens. "We want to offer a flexible interface, where the user has a choice of settings and can pick the best configuration for their needs," said Italo Vignoli, a spokesman for The Document Foundation. 
Quicker access to frequently used functions
New icons have been added to the default toolbars in LibreOffice to make several frequently used functions quicker to access. For instance, users of version 5.2 can now freeze rows and columns in the Calc spreadsheet module via either icon or menu, as shown here.
Deluxe drawing tools
New drawing tools -- including filled curves, polygons and freeform lines -- have been added to all program modules in LibreOffice 5.2, including Writer, shown here.
Slicker statistics
Statistical wizards in the Calc module put fresh number-crunching power at users' fingertips. The currency toolbar icon, meanwhile, now includes a drop-down menu, making it faster for users to choose the currency they want.
Under the hood
LibreOffice uses the independent Coverity Scan service to test the quality of its code, and has reduced the number of defects down to neglible levels. "Every project can tell you they are best in class, but we have real, independent numbers that prove the quality of the software is there," Vignoli said. "This is one of the reasons why we are seeing uptake in large enterprises and governments."
Coming to the cloud
LibreOffice 5.2 is "a significant step forward for free software on the desktop," and will soon be available as a full-featured cloud office suite as well, said Michael Meeks, a director at The Document Foundation. "The tight integration between desktop and cloud will provide enterprises a value added experience, with the best of both platforms always available to all users." The software can be downloaded for free for Windows, Mac OS or Linux. Enterprise support is also available.
Next Up: Check out these related slideshows
Today's Best Tech Deals
Picked by PCWorld's Editors