SLIDESHOW
Celebrating 12 years of Ubuntu: A look back at a Linux flagbearer
A look back at the history of Ubuntu, one of open-source software's biggest public standard-bearers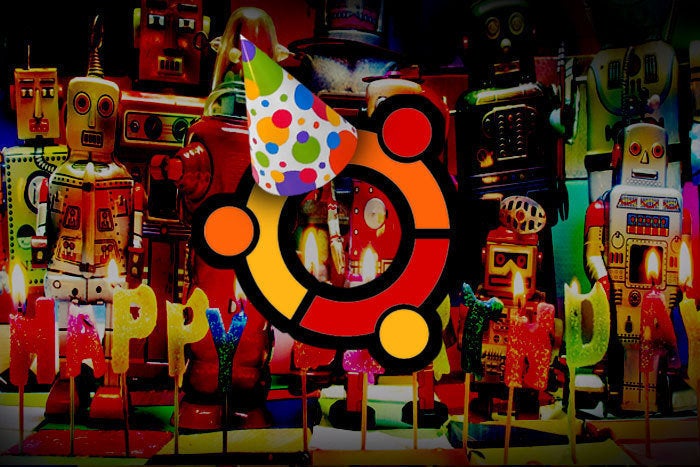 Happy birthday
Founder Mark Shuttleworth announced the first public release of Ubuntu – version 4.10, or "Warty Warthog" – on Oct. 20, 2004. The idea behind what would become the most recognizable and widely used Linux distributions ever was simple – create a Linux operating system that anybody could use. Here's a look back at Ubuntu's history.
Debian
Any history of Ubuntu, even a cursory one, has to begin with Debian, one of the earliest major Linux operating system distributions and the foundation for dozens of other distros, including Ubuntu. Released in 1993, Debian is still one of the most important distros out there, and is still going strong in its own right.
Mark Shuttleworth
As of 2004, however, not even Debian had managed to penetrate the computing mainstream. South African entrepreneur Mark Shuttleworth, who made his fortune by creating and subsequently selling a certificate authority and security firm, set out to make a Linux operating system that could be installed and used even by people without any particular technical skill.
The Warthogs
The initial group of developers for Ubuntu – the name means something like "community" or "humanity toward others" in several African languages – called themselves Warthogs, and dug into their task with gusto, paid by Shuttleworth to complete the first version of the operating system in six short months.
Canonical
Canonical is the company Shuttleworth founded in March 2004 to manage the development of Ubuntu. These days, it employs 700 or so people, takes in about $65 million a year, and steers the direction of Ubuntu's development, toward the cloud and managed services.
Long-term support
Long-term support releases, critical to appeal to enterprise customers, arrived with Ubuntu 6.06 in 2006. These versions, released every two years, continue to receive updates for five years. (Other versions are guaranteed nine months of security updates, and Canonical seems to expect users to upgrade after that.)
Unity
Ubuntu's used several different desktop environments over the years – and offered many different options via Lubuntu, Xubuntu, Kubuntu and so on – but the 2010 introduction of Canonical's in-house project Unity received mixed reviews from users who liked the previous GNOME 2.
Privacy and strife
Canonical hasn't had the easiest relationship with the broader open-source community over the past few years – a privacy spat erupted in 2012, when a new version of Unity included a "shopping lens" that pushed search queries to Amazon and returned e-commerce results over insecure HTTP.
Servers and enterprise
Of course, Ubuntu is not just a desktop operating system anymore – Canonical boasts that Ubuntu is the leading guest operating system in cloud deployments today, and various flavors are available for enterprise storage, managed services, and even containerization deployments.
Next Up: Check out these related slideshows
Today's Best Tech Deals
Picked by PCWorld's Editors