SLIDESHOW
Inside the Windows 10 Creators Update: The 17 best hidden features
These nitty-gritty, under-the-hood features deserve special mention.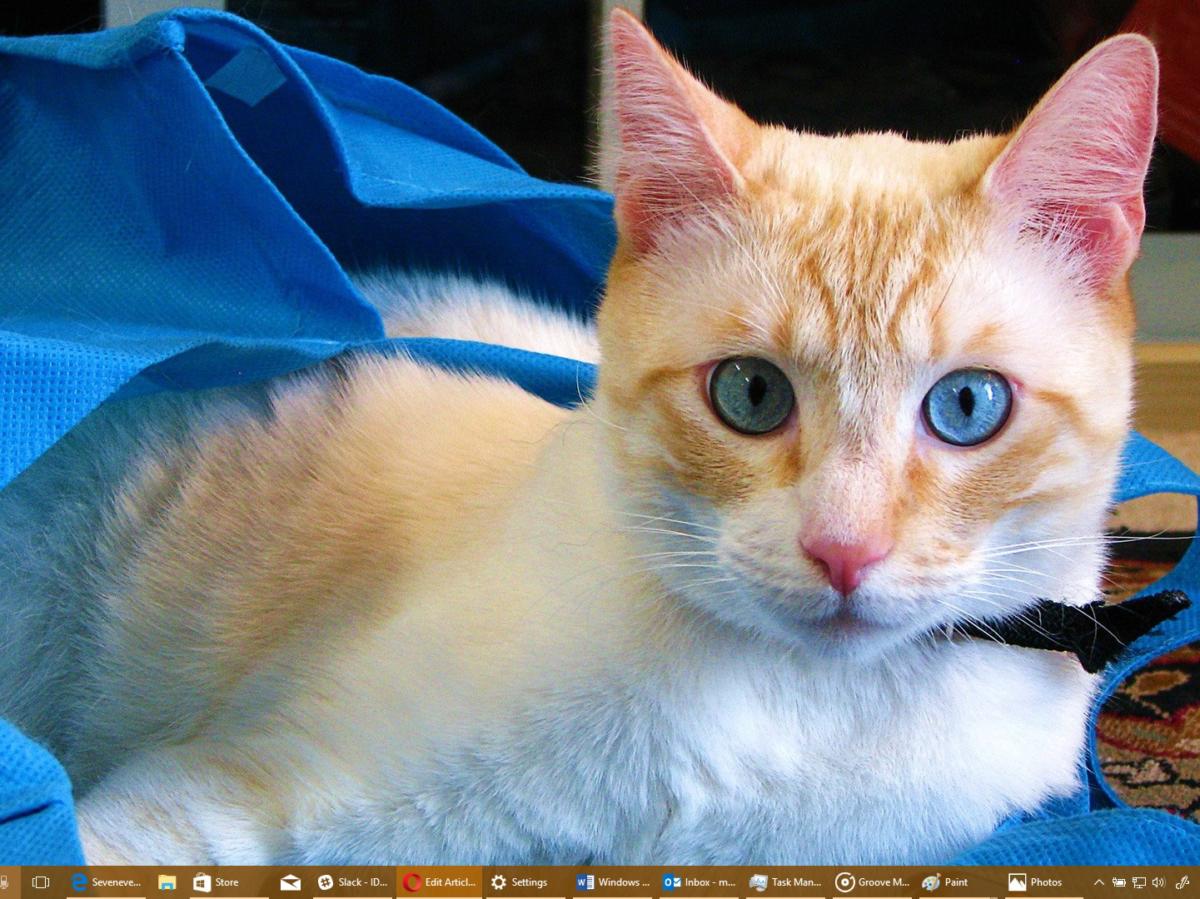 A supporting cast of smaller features add value
Microsoft may have talked up the creativity aspects of the Windows 10 Creators Update, but some of the best things about Windows' major releases are all the little conveniences that fly under the radar.
Some of these are truly new additions—USB Audio 2.0 support, for example—while others are once-buried features that have gained new prominence, like the family options breakout within Windows Defender. Some features only show up if you have the proper hardware—how's that for a hidden feature?
With just an exception or two, I've tried not to duplicate the features we call out in our Windows 10 Creators Update review. We will also likely devote more time to some of these individual features over the coming months with how-to's, tips, and tricks.
Gaming, 3D content creation, Cortana, Edge, Windows Ink: These may be the high points of the Windows 10 Creators Update, as evidenced by our review. But on the following slides we shine a light on some of the fun little features we couldn't dive into in our main story. Heck, you might find these more valuable than anything else!
Cortana's recurring reminders
One of Cortana's most useful features is its reminder capabilities, which can be keyed to places or even conversations. But there hasn't been a recurring reminder feature, until now.
Fortunately, Cortana understands "remind me every Monday at 3 PM to get a haircut" or "remind me on the first of the month to pay the water bill." You can also set the reminder yourself, though it's a litle obtuse; the "1" here refers to the first day of every month.
If you don't have an autopay feature on your credit card, or just need help remembering who needs a ride to baseball practice, Cortana is here to assist.
Put off Windows Update for a year
I was told that Microsoft would defer updates up to about 35 days, to allow those with metered connections the flexibility to download updates without exceeding their bandwidth cap. My Creators Update copy of Windows 10 Professional, however, apparently allows feature updates to be deferred for as long as a year, and security patches to be deferred for 30 days.
Another thing Microsoft might want to implement here would be a calendar feature or scheduler. If I can tell my antivirus program to scan my PC at 3 a.m. on Sunday morning, why can't I do the same for my Windows updates?
Folders within the Start menu
You can now group Start menu live tiles within "folders" by dragging-and-dropping one tile onto another.
I'm not a huge fan of the way this feature is implemented: Note how the folder tiles default to the smallest size. Ideally, the tiles would "grow" and take up the available space, which (as of this writing) is not the case. This will likely be tweaked in an upcoming update, though.
Dynamic Lock automatically secures your PC
Windows 10 Creators Update includes a handy feature for office workers: Dynamic Lock, which uses your phone to determine if you're actually at your PC.
Here's how it works: If you pair your phone's Bluetooth feature to your Windows 10 CU PC, Windows can use that Bluetooth connection to tell when you and your phone have ducked out for a cup of coffee. Since you're not around, Windows locks your PC as a security precaution. 
Yes, you can always lock your PC manually (Windows + L) but Dynamic Lock is a casual bit of security that helps keep your PC protected when it's unattended.
Windows 10's troubleshooters, all in one place
If you're having problems with your PC's audio, you can right-click the volume icon in your taskbar and launch a troubleshooter to solve your problem. But what if it's something a little less obvious? The Windows 10 Creators Update has helpfully collected all of the troubleshooters in a single location: Home > Update & Security > Troubleshoot. It's a good starting point when something isn't working.
The Surface Dial's sneaky shortcuts
This is a truly hidden feature: If you don't own a Surface Dial, chances are you won't even see this. App developers have the ability to add their own in-app shortcuts for the Surface Dial, but so do you.
What's cool is that not only can you set up the Dial with generic shortcuts that you can access by twisting and tapping, but those shortcuts are configurable by app. If you want a specific shortcut for Sticky Notes, the Wheel Settings menu can accomodate you.
Windows Themes are back!
For the record, I absolutely love Bing's nature photography, making Themes my favorite feature by far. Sure, Themes appeared in earlier versions of Windows 10, but it used the Control Panel to manage the backgrounds you supplied. Now that dozens of Themes are in the Store, I consider the Windows 10 Creators Update as Themes' renaissance.
What makes this a "hidden" feature, though, is how difficult it is to find. Sure, you can go to Settings > Personalization > Themes to get started. But until you click the small Get more themes in the Store link, you'll never find Microsoft's glorious collections of light and color. There's currently no way to search for Themes within the Microsoft Store, so the Settings link is apparently the only way in.
(Note to the Xbox team: Surely you can come up with a few Themes of your own?)
Inking within Maps
Unfortunately, I doubt that most people will figure out what inking in the Maps app does without additional instruction. 
Basically, it boils down to this: Ink a path between two points—a line, a curve, or zigzag—and Maps will tell you the distance that line. (My example here, in pink, next to Windows Ink's "ruler"—that long, red rectangle—shows the distance across the Grand Canyon.) Now, if I draw another line—using the directions icon to the upper right—Maps will plot a route between those two points. (Here, that's outlined in blue.)
As you can see, it's a relatively short distance rim to rim, but oh, what a drive!
Maps' quick traffic check
Speaking of Maps, a useful but slightly confusing feature is the new "traffic check" icon. What it doesn't do is toggle on traffic conditions within the region you're currently viewing. Instead, it snaps the map back to your home neighborhood and gives you an ETA to home and work. It's handy, as long as you understand what it's good for.
Windows 10's power pack of privacy options
If you're concerned with privacy, you're probably aware that Windows 10 prefers you make things like location, calendar, typing and the like available to the operating system so that it can better tailor itself to you. In the Creators Update, though, there are a considerable number of privacy options and toggles, all available within the Settings menu. Check them out!
Windows Sonic spatial sound
One day, far into the future, Windows will finally catch up to Winamp and include an actual graphics equalizer inside the operating system. (Visualizations, too, you say? No, no—too crazy for Redmond!)
Until then, at least we have Windows Sonic for Headphones, a spatial sound format that helps audio played back within Windows feel a bit less generic. Sure, your laptop may already have audio capabilities built in. But for those that don't—like the Surface Pro 4, for example—it's a nice addition.
USB Audio 2.0 support helps pump up the jams
Audio fans began pleading for USB 2.0 audio support way back in 2014. Now, it appears that it's finally here—sort of. There's now an inbox class driver for USB 2.0 audio, but it's limited. "This is an early version of the driver that does not have all features enabled, e.g. only playback (render) is supported with this version," Microsoft says. "Recording (capture) support is scheduled to arrive in later iterations."
Still, if you're in the professional audio business, it represents a step ahead—and helps eliminate one advantage of Macs.
Windows 10's Storage Sense butler tidies up
If you dig into your PC (Settings > System > Storage, then click This PC at the top of the list) you'll probably notice something shocking: gigabytes of temporary files just sitting there, taking up space. On my current Windows 10 Anniversary Update PC, we're talking 5.18GB of space.
Windows 10's Storage Space now automatically takes out the trash, getting rid of unwanted, extraneous temp files and automatically emptying the Recycle Bin after 30 days. Just navigate to Settings > System > Storage and make sure the Storage Sense toggle is flipped on. 
Create your own touchpad gestures
The Windows 10 Creators Update includes a setting, at Home > Devices >Touchpad, that allows you to tweak your own touchpad settings, including what actions a particular swipe will enable. If that's not good enough, a link to "advanced gesture configuration" to the far right opens up a menu (shown here) that allows you to go much further.
Paint 3D's Remix 3D
What was initially a truly hidden feature of the Windows 10 Creators Update is, thankfully, a little more prominent in the latest revision of Paint 3D: The Remix icon is now prominently featured, rather than being lost among the icons to the upper-right.
Paint 3D, which helps you create fun 3D objects, is one of Windows' better apps. But if you don't have the time or the talent, Remix 3D supplies a bunch of professionally premade 3D objects that you can either "remix" yourself or export to other apps like Build 3D to print.
Windows Defender: Reset your PC
Microsoft's overhaul of Windows Defender is a definite improvement in the Windows 10 Creators Update. One of its notable features is the inclusion of a Fresh start option, also known as resetting your PC, which moved from Settings to the more user-friendly environment of Defender.
Still, Microsoft botched it. To reset your PC with Defender, you need to click the Additional info link (obvious, right?). I like how Microsoft tries to describe the benefits of a reset/fresh start, but it needs a bridge to the more technically minded, too: "A 'fresh start' is also known as resetting your PC" might do the trick.
(If you're confused about the differences between refreshing, resetting, and restoring your PC, Microsoft neatly describes the differences, here.)
Get Office app now manages Office
The "Get Office" app within Windows 10 has always been essentially an ad for Office 365 —until now. Within the Windows 10 Creators Update, the "Get Office" app serves as a menangement tool for Office: tracking your available installs, displaying recent documents, and even providing a glimpse into the numerous Office apps available for your PC and mobile devices. It's rather handy, even if the app is still saddled with its outdated name.
Windows Defender family options
Windows Defender Security Center's Family Options really don't offer anything that different than the family options already within Windows 7 and 8. But Windows 10 buried them inside Settings > Accounts > Family & other people with nothing more than a basic explanation.
In the Creators Update, the family benefits are more clearly spelled out. There's an option to review the "health" of all of the connected devices within your family, too.
I'm not sure how many people typically visit the dashboard of their antivirus app—most users just want to know they're safe, nothing more—but Defender is worth poking through.
Got any more favorite hidden features in CU? Tweet at me (@markhachman) with your suggestions!
Next Up: Check out these related slideshows
Today's Best Tech Deals
Picked by PCWorld's Editors