The web browser is by far the most important piece of software on your PC—at least for most users. Unless you're at a workstation crunching numbers or editing the next Star Wars you probably spend the majority of your computer time staring at a web app or a website.
That's why it's important to make sure you've always got the best tool for the job, and in 2017 that does not include Internet Explorer. If you still want the built-in option for Windows that would be Edge, but it's hard to stick strictly with Edge when you've got other choices including Google's Chrome, Mozilla Firefox, and Opera.
Let's take a look at the four major (and modern) browsers to see how they stack up in the latter half of 2017. A few things have changed since we looked at the top browsers just a few short months ago. Microsoft released the Fall Creators Update in October, and in our tests it seemed to have a significant impact on browser results.
The real impetus for this redux, however, is the release of Firefox 57, aka Firefox Quantum. This is an entirely overhauled version of Firefox. The browser switched to using browser extensions instead of add-ons, the interface has been tweaked, and it's also supposed to be two times faster, and use 30 percent less memory than Chrome.
Let's dive in.
(If none of these internet browsers strike your fancy, head over to PCWorld's roundup of 10 intriguing alternative browsers.)
Browsers in brief
Chrome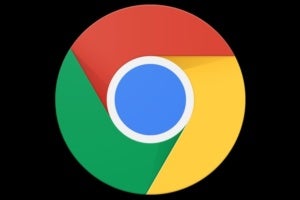 The current people's champion, Google Chrome tops the metrics charts of both StatCounter and NetMarketShare by a huge margin. Google's browser has built a dedicated fan base thanks to its massive extensions library, and the fact that it just gets out of your way to put the focus on web content, not the browser's trimmings.
Chrome isn't quite as simplistic as it once was, but it's still very easy to use. There isn't much to Chrome except a huge URL bar—known as the OmniBar—plus a space for extensions, a bookmarking icon, tabs, and that's it.
Yet Google still finds a way to hide all kinds of features inside the browser, including deep integration with Google's services. This allows you to sync your bookmarks, passwords, open tabs, and more across devices. Chrome also has multi-account support if you need it on a family machine, a built-in PDF viewer, built-in Google Translate functionality, a task manager, and the always handy Paste and go context menu item.
If there's one complaint people have about Chrome it's that the browser eats up available memory. Our browser testing in 2015 showed that Chrome was definitely a memory beast, but two years later it fared pretty well in our tests.
Firefox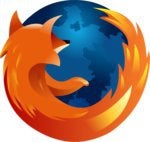 For users who love extensibility but want greater privacy than a Google-made browser can provide, the open source Mozilla Firefox is a great choice. Firefox paved the way for other browsers to become extensible, and Firefox's new extensions architecture will hopefully mean the catalog will match Chrome's Web Store soon. Firefox also has a sync feature to see your open and recent tabs, browsing history, and bookmarks across all your devices.
Firefox 57 brings a new and updated design with refreshed icons, and a new library section that houses your history, pocket reading list, downloads, and synced tabs. There's also a handy screenshot tool.
Where Firefox has really shined in recent years is with the browser's incognito mode. All browsers have a private mode that lets you browse without any of your activity being logged in your saved history. But most of the time these private modes still allow websites to track your activity for that specific session. Firefox does away with this by including ad and tracker blockers when using incognito mode.
Opera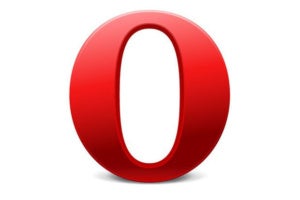 Before Chrome, Opera was a popular choice among power users—a position former Opera CEO Jon Stephenson von Tetzchner is trying to take back with Vivaldi. Opera today is really one of the more under-rated browsers around. It's based on the same core technologies as Chrome (the Blink rendering engine and the JavaScript V8 engine), which means it can run many Chrome extensions—there's even an extension for installing extensions from the Chrome Web Store.
Opera's also got a few unusual features like Turbo, which saves on load times and bandwidth by compressing webpages on Opera's servers. It's also got a nice security feature called domain highlighting that hides most of the URL so that users can see easily and clearly if they're on Google.com or google.com.scam.com—with scam.com being the actual website.
More recently, Opera introduced its own take on the social sidebar with one-click access to services such as WhatsApp, Facebook Messenger, and Telegram. Like Chrome and Firefox, Opera also has its own cross-device syncing feature.
Microsoft Edge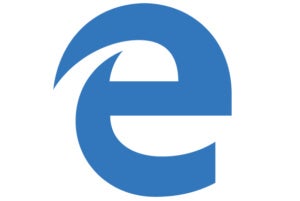 Microsoft Edge is still a work in progress. You'll see below that its performance is really great, but that's not all there is to the browser in 2017. The Edge extensions library is small but growing, its sync functionality is still restricted to favorites and reading list, and it doesn't get updates nearly fast enough, though that may change now that Microsoft can update Edge separately from Windows.
Despite its shortcomings, Edge has several helpful features that will appeal to some. Edge is deeply integrated with Windows 10's inking capabilities, as well as with OneNote, making it easy to clip a webpage, annotate it, and save it to a notebook. Cortana is also a big part of Edge. You can use Microsoft's digital assistant to quickly search for information, compare prices, or get a quick calculation.
Like Chrome, Edge has a casting feature. There's also a nifty set-aside tabs feature to stash a collection of websites, the ability to read ebooks (great for tablets), and an MSN.com-ish new-tab page.
In the Fall Creators Update, Edge got a bunch of new features including the ability to annotate PDFs and ebooks, easily pin websites to the taskbar, edit URLs in your favorites, browse in full screen, see and manage website permissions, as well as a "read aloud" accessibility feature for web content.
Perhaps the best feature, however, is the "Continue on PC" option that lets you push webpages to your PC from your phone with the appropriate apps installed—check out our look at the top features of the Fall Creators Update for more details.
Read on for our benchmark results and our pick for best browser.