If you're the type of person who detests autoplaying video ads with sound, Google's Chrome browser provides some help. Google Chrome 64 allows you to mute a site permanently, so even if a video pops up—and Chrome can block some of those, too!—it won't blow you out of your seat. Chrome 64 release is now live in the stable channel as of Jan. 25.
Google's Chrome 64 ships with a stronger popup ad blocker, which automatically prevents some dodgy ads from either appearing or re-routing you to other sites on the web. But it also applies some site-by-site controls, so that when you visit a website, you have better control of what media to allow and disallow.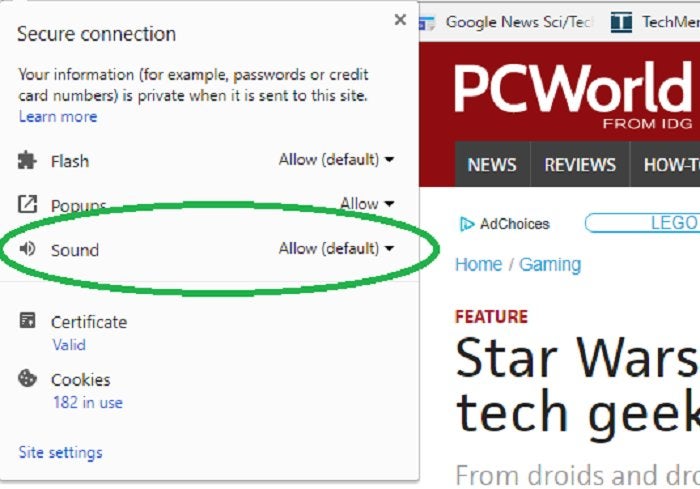 All of the per-site controls reside within the padlock ('Secure") icon to the very left of the URL bar. Somewhat ironically, Chrome has actually been paring down the granularity of per-site controls from Chrome 62 to the current Chrome 63, and on to Chrome 64: You used to be able to specify whether a site could use your microphone or play MIDI music, for example. Chrome 63 reduced the available options to items like Flash and cookie controls, while Chrome 64 lists only three controls you can specify: Flash, popup ads, and sound. For whatever reason, Chrome 64 is the first time you can specify per-site audio settings. 
Using the new settings, Chrome now allows you to specify, on a per-site basis, whether to allow or block (or mute) flash and audio, or simply default to the global settings you may have already applied. Naturally, this doesn't necessarily block the video from playing, just automatically mutes it.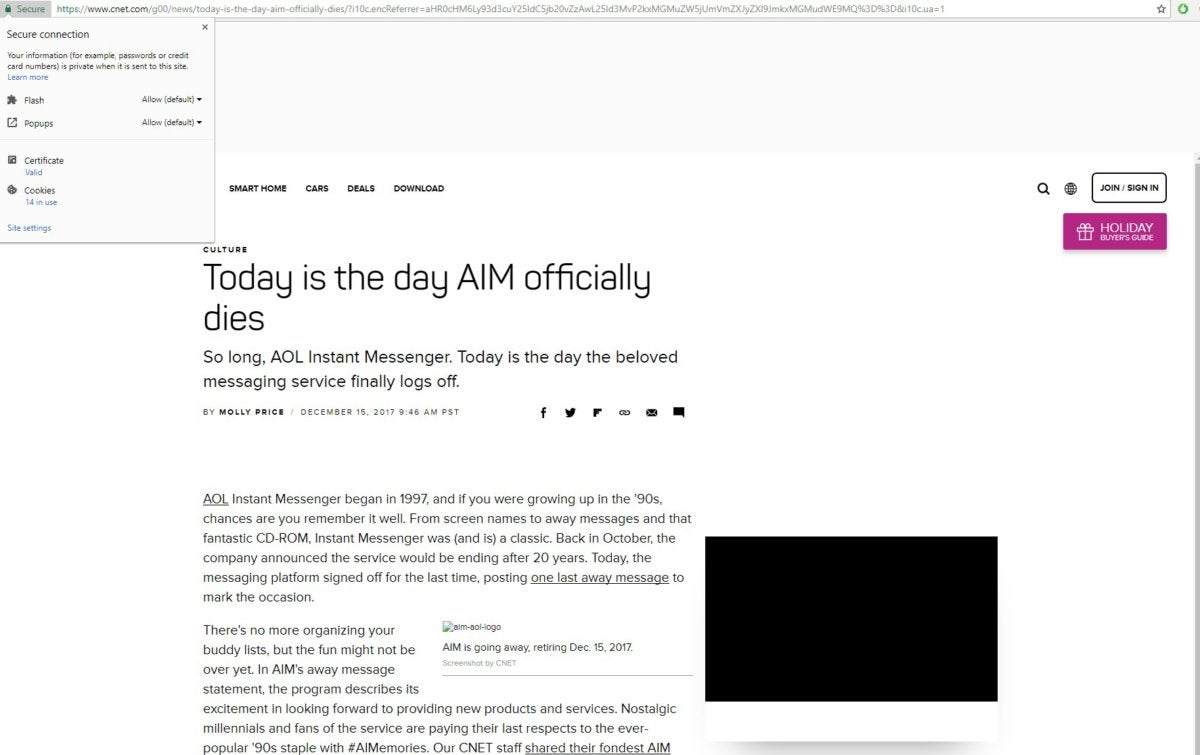 Because of the various solutions website operators to use to play video, Chrome appears to block some popup video (video that appears within an article), and not others. Video on the Bloomberg site played, for example, though a popout video (video that hovers over an article) on CNET.com was blocked. 
The new Chrome will also prevent what Google calls "abusive experience" ads from unexpectedly redirecting you to another location. So-called iframes that redirect users to another page will be blocked by Chrome 64, and the browser will notify you of the page's attempt to redirect you. In the next version of Chrome, Chrome 65, links that open the desired destination in a new tab—then redirect the current page to a new, unwanted location—will also be blocked, and users will be notified.
What Chrome 64 does is slightly different than another Google capability: the ability to block and "mute" AdSense ads. The latter capability, rolled out Jan. 25, allows you to temporarily block certain ads, as well as related ones, from being shown on Web pages that you visit.
(Put another way, if you mute example.com, you'll also mute ads served by other pages on the domain. You can also, naturally, block ads that you don't want to see. Why does Google Chrome refer to "muting" as turning off the sound, while AdSense "muting" blocks the ad? We have no idea.)
Generally speaking, ads can be muted by tapping the small "X" in the corner of the ad, or blocked by clicking the "i" symbol that appears. Microsoft offers a similar capability, and will soon offer the ability to erase search queries from your historical record to help manage ad serving, too. 
Why this matters: Google's ovearching premise is that ads should be "friendly" to the user. Naturally, it has an axe to grind: The bulk of the company's revenue still derives from its AdSense ads, which are designed to permit them to be viewed by users. Still, most of us remember the now-departed, annoying "punch the monkey!" Flash ads from yesteryear. Abusive video advertising and popups will be the next to fall.