Nvidia GeForce RTX 2070 Founders Edition review: Better tomorrow and today
The Nvidia GeForce RTX 2070 Founders Edition packs futuristic hardware for ray tracing and AI-enhanced graphics, but it's also faster than the competition in traditional games.
Ghost Recon Wildlands
Move over, Crysis. If you crank all the graphics options up to 11, like we do for these tests, Ghost Recon Wildlands ($50 on Humble) and its AnvilNext 2.0 engine absolutely melts GPUs.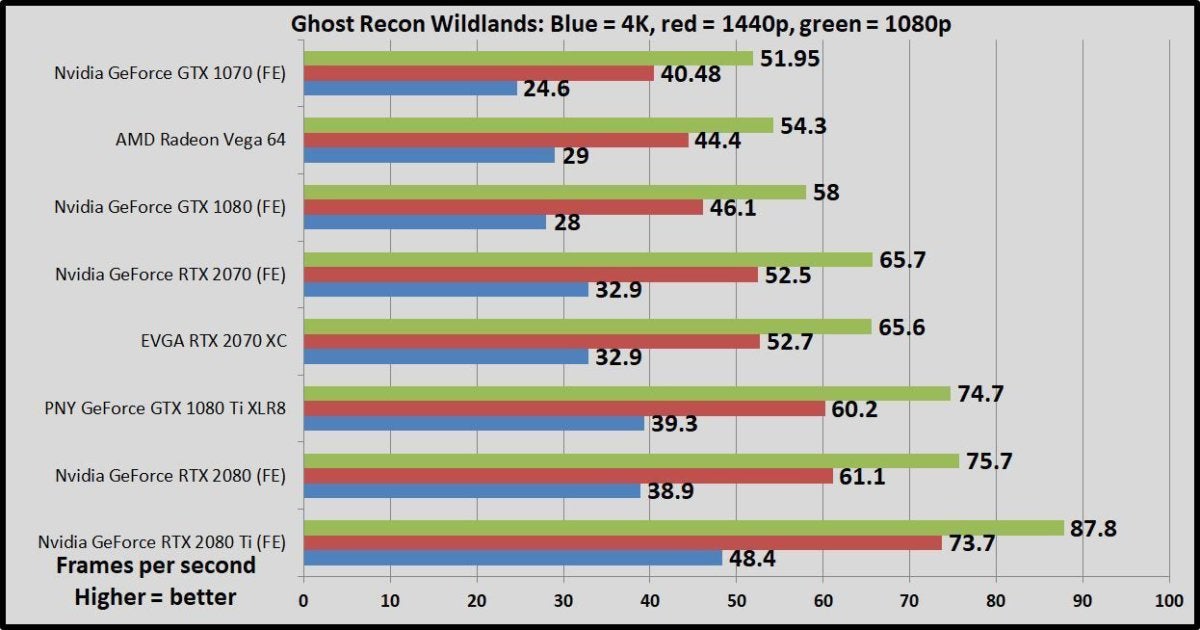 Middle-earth: Shadow of War
Middle-earth: Shadow of War ($50 on Humble) adds a strategic layer to the series' sublime core gameplay loop, adapting the Nemesis system to let you create an army of personalized Orc commanders. It plays like a champ on PC, too, thanks to Monolith's custom LithTech Firebird engine. We use the Ultra graphics preset but drop the Shadow Quality setting to High to avoid exceeding 8GB of VRAM usage.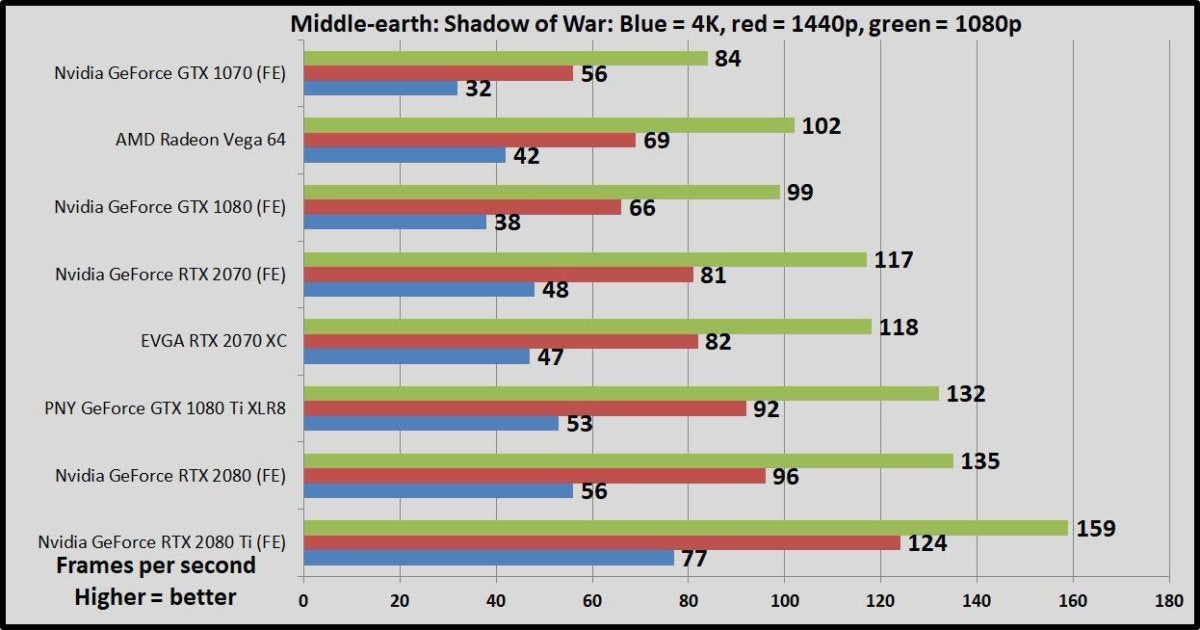 Shadow of War responds well to graphics cards with asynchronous compute capabilities—namely Radeon GPUs and, now, the RTX 20-series. The RTX 2070 Founders Edition demolishes the Vega 64 and GTX 1080 alike here, outpacing the GTX 1080 by a healthy 23 percent. Yes, please.
F1 2018
The latest in a long line of successful games, F1 2018 ($60 on Humble) is a benchmarking gem, supplying a wide array of both graphical and benchmarking options—making it a much more reliable option that the Forza series. It's built on the fourth version of Codemasters' buttery-smooth Ego game engine. We test two laps on the Australia course, with clear skies.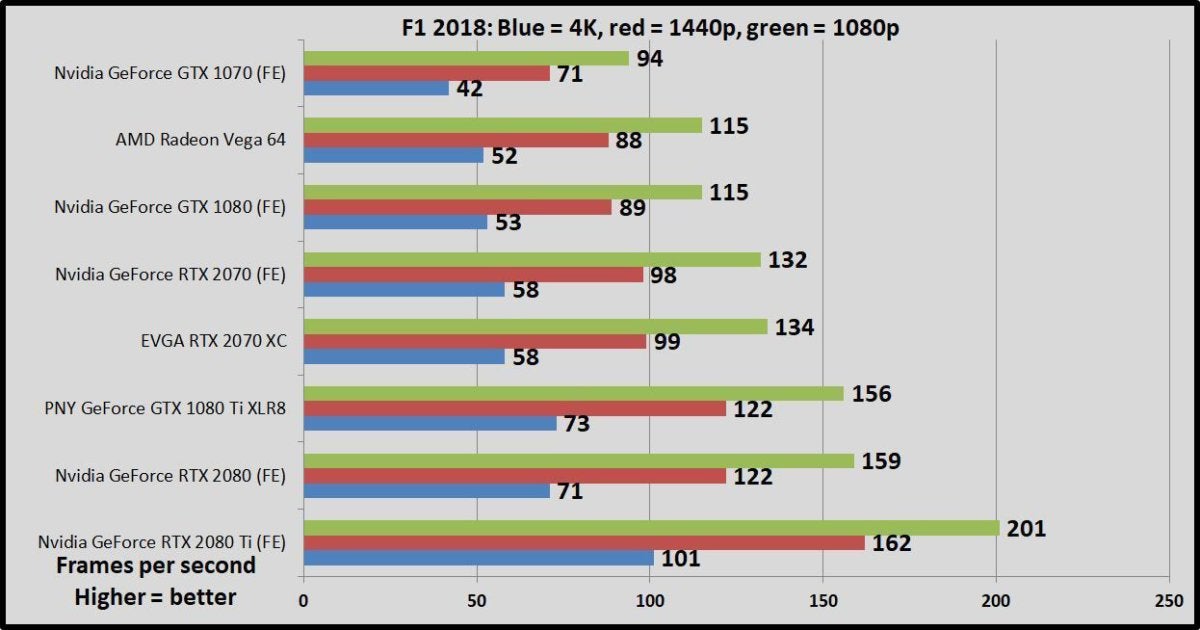 Next page: More game benchmarks
At a Glance
Nvidia GeForce RTX 2070 Founders Edition

The Nvidia GeForce RTX 2070 Founders Edition packs futuristic hardware for ray tracing and AI-enhanced graphics, but it's also faster than the competition in traditional games. Nvidia's design is gorgeous, but similar performance can be achieved with lower-priced RTX 2070 graphics cards.

Pros

Great 1440p and entry-level 4K gaming performance
Founders Edition is beautifully designed
Easily overclocked
RT and tensor cores for ray tracing, DLSS, and more

Cons

Ray tracing and DLSS not available in games yet
Not a huge performance leap over GTX 1080
Expensive
Shop Tech Products at Amazon