Nvidia GeForce RTX 2070 Founders Edition review: Better tomorrow and today
The Nvidia GeForce RTX 2070 Founders Edition packs futuristic hardware for ray tracing and AI-enhanced graphics, but it's also faster than the competition in traditional games.
Ashes of the Singularity: Escalation
Ashes of the Singularity ($40 on Humble) was one of the very first DX12 games, and it remains a flagbearer for the technology to this day thanks to the extreme scalability of Oxide Games' next-gen Nitrous engine. With hundreds of units onscreen simultaneously and some serious graphics effects in play, the Crazy preset can make graphics cards sweat. Ashes runs in both DX11 and DX12, but we test only in DX12, as it delivers the best results for both Nvidia and AMD GPUs.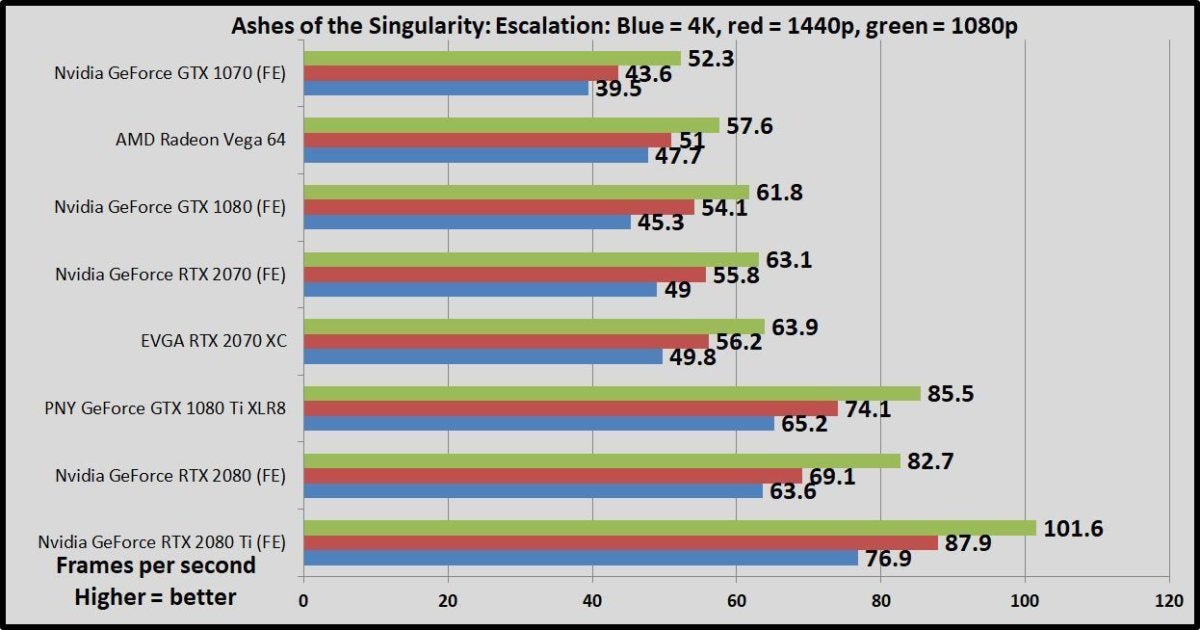 Here's the oddest outlier. Both AMD and Nvidia have optimized heavily for Ashes, because it's used so often in benchmarking suites, but the RTX 2070 FE only manages to squeak past the GTX 1080 by three percent at 1440p.
GTA V
We're going to wrap things up with a couple of older games that aren't really visual barn-burners, but still top the Steam charts day-in and day-out. These are games that a lot of people play. First up: Grand Theft Auto V ($30 on Humble) with all options turned to Very High, all Advanced Graphics options except extended shadows enabled, and FXAA. GTA V runs on the RAGE engine and has received substantial updates since its initial launch.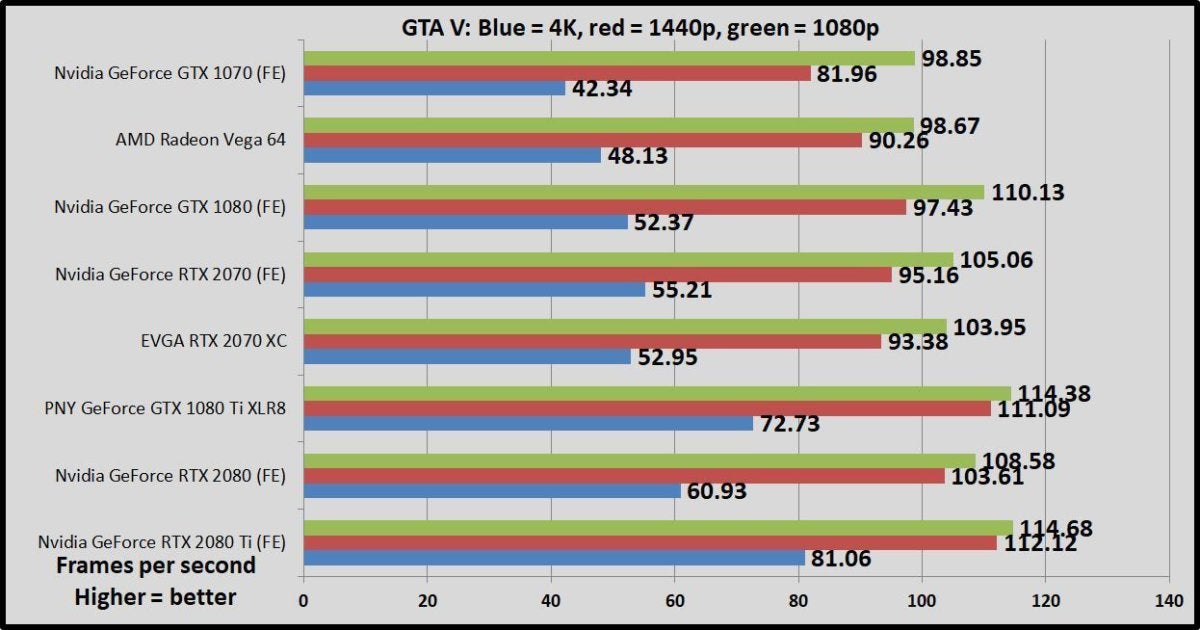 Rainbow Six Siege
Finally, let's take a peek at Rainbow Six Siege ($40 on Humble), a game whose audience just keeps on growing, and one that still feels like the only truly next-gen shooter after all these years. Like Ghost Recon Wildlands, this game runs on Ubisoft's AnvilNext 2.0 engine, but Rainbow Six Siege responds especially well to games that lean on async compute features.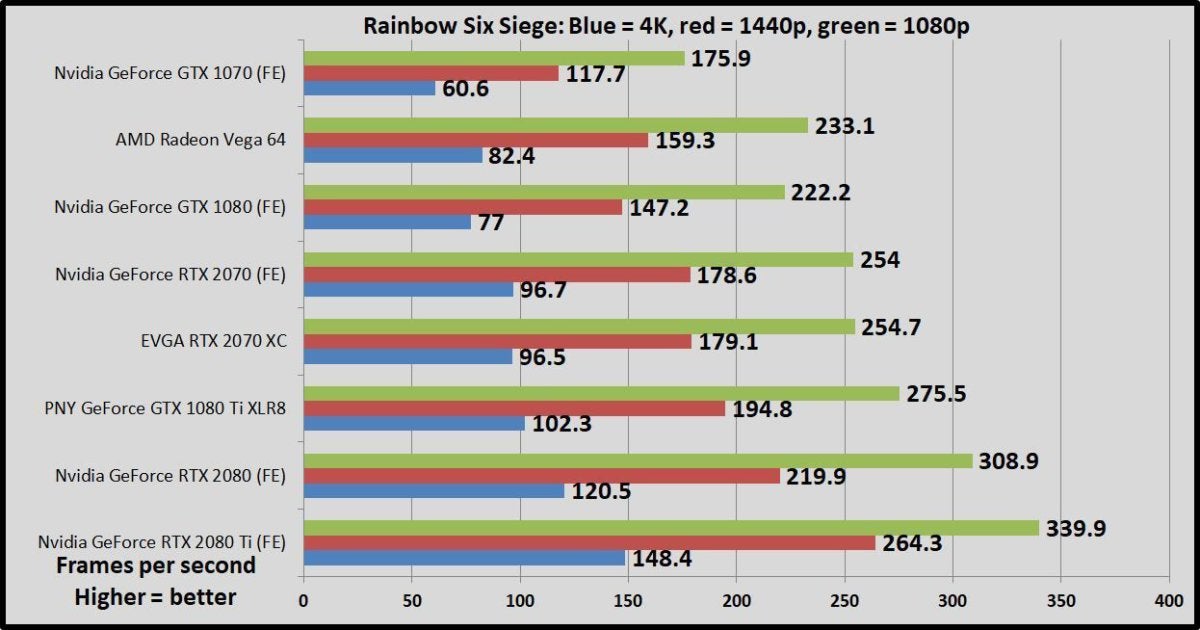 Remember how I said the RTX 20-series added true async compute capabilities to Nvidia's lineup? It shows here, just like in Shadow of War. The RTX 2070 FE is faster than the GTX 1080 by 21.3 percent at 1440p resolution.
Next page: Fire Strike, power, and thermals
At a Glance
Nvidia GeForce RTX 2070 Founders Edition

The Nvidia GeForce RTX 2070 Founders Edition packs futuristic hardware for ray tracing and AI-enhanced graphics, but it's also faster than the competition in traditional games. Nvidia's design is gorgeous, but similar performance can be achieved with lower-priced RTX 2070 graphics cards.

Pros

Great 1440p and entry-level 4K gaming performance
Founders Edition is beautifully designed
Easily overclocked
RT and tensor cores for ray tracing, DLSS, and more

Cons

Ray tracing and DLSS not available in games yet
Not a huge performance leap over GTX 1080
Expensive
Shop Tech Products at Amazon