Microsoft's Project xCloud remote-gaming service has faded somewhat as the world has retreated indoors. On Sept. 15, however, Project xCloud will be reborn, part of Microsoft's Xbox Game Pass Ultimate service for no additional cost.
On Tuesday, Microsoft attached some specific details to the launch, which will take place on Sept. 15. On that date, you'll be able to play over 100 titles from the Xbox games lineup on your phone or tablet as part of Project xCloud, which will be available in over 22 markets. Microsoft also began listing some optimized controllers that will be used with xCloud.
So far, Microsoft has kept the "Xbox" branding that's attached to the Xbox Game Pass, though there's one small, important difference: Microsoft's making it clear that you don't even need an Xbox console to participate in Project xCloud—just a phone.
Microsoft began calling for people to help test its Project xCloud service last September, and we went hands-on with Project xCloud soon after. Project xCloud works in two ways: You can either stream games that reside on your local Xbox at home, or else use Microsoft's own servers as a virtual game host. There don't appear to be any limitations on the technology, either, including how much you can use it.
Microsoft didn't explicitly say which version will be supported, but a blog post released to support Microsoft's announcement says that with "cloud gaming in Game Pass Ultimate, you will be able to play over 100 Xbox Game Pass titles on your phone or tablet." That's about the number of games that Microsoft supported with its original, hosted, Xbox trial, implying that they're being hosted on Microsoft's virtual Xboxes in the cloud.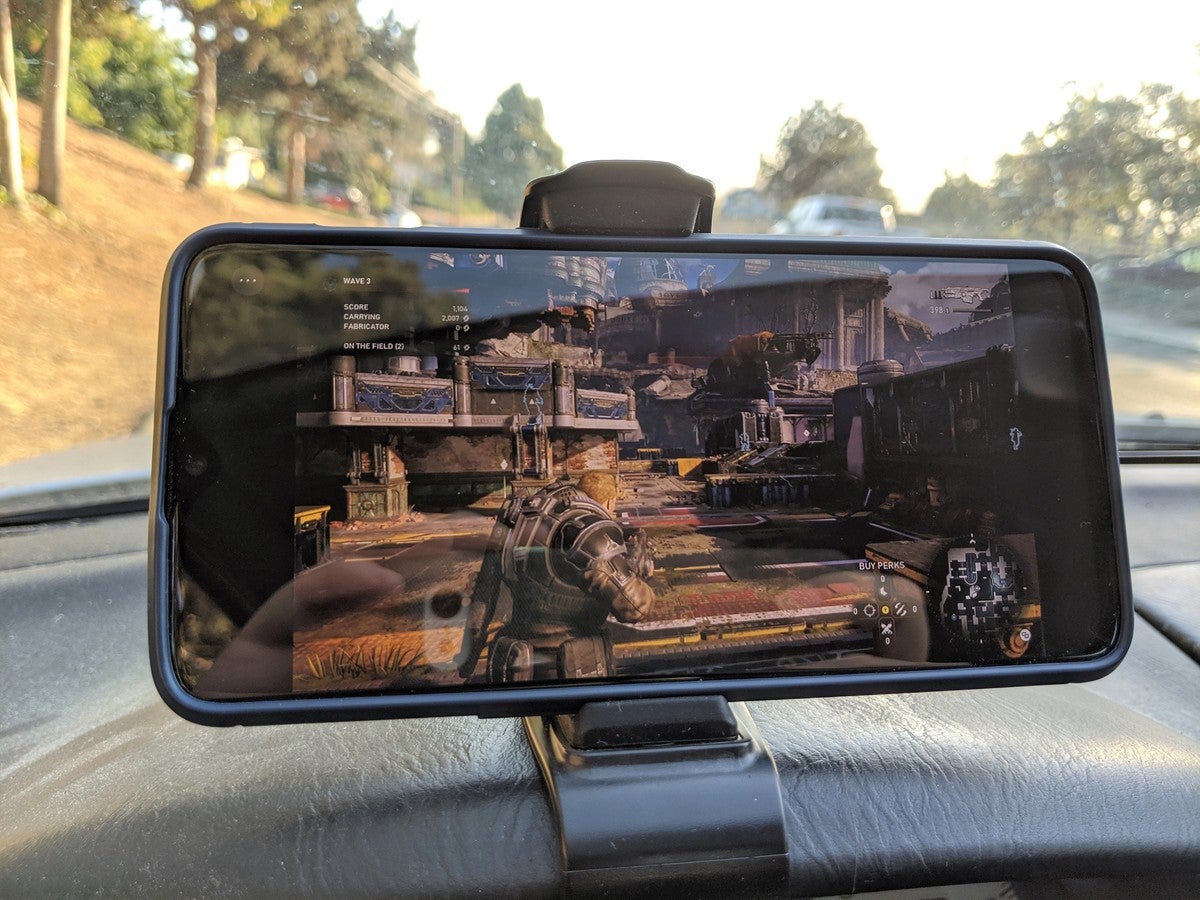 While the ability to play streamed games has persisted since the days of OnLive, I found in my own hands-on that xCloud was limited more by the hardware, rather than the connection. Playing any sort of game on a phone can be fatiguing, and that's never more true when the game's UI was originally envisioned for a large TV screen in a living room or den. I found myself squinting at the screen in certain scenes.
Lag, too, was somewhat noticeable, though that will depend on numerous factors, such as your service plan, the distance your phone or tablet is from the tower, the network congestion, and much more. A turn-based game should prove to be an ideal xCloud experience; twitchy fighting games were surprisingly playable, though certainly not as enjoyable as a version played on a local Xbox.
Granted, I was testing it via a cellular connection, and Microsoft doesn't seem to have ruled out simply streaming games via Wi-Fi or even over ethernet. Microsoft also hasn't officially published an xCloud app for Windows 10, but one is assumed to be in the works. Microsoft isn't announcing that today, though—just the Android app.
What's nice about xCloud and Game Pass, however, is that the technology will preserve cloud saves on any device. You don't have to worry about sneaking in "one more turn" before you have to head out—you can continue playing on your mobile device while you're out and about. That's the appeal of xCloud: taking PC (and Xbox) gaming anywhere you can get a cellular connection.
Controllers optimized for Project xCloud
A number of third-party controller manufacturers will be making controllers and phone clips for Project xCloud. (It's worth noting that while you may see some benefit in buying a dedicated controller that's been optimized for Xbox, there are a number of passive controller mounts that are not — and they may work just as well.)
Razer will ship an Xbox-optimized version of its existing Razer Kishi Universal Gaming Controller for AndroidRemove non-product link, as part of the Designed for Xbox program. The controller is available to buy for $99.99 today. It slips around your phone, to provide a sort of Nintendo Switch-like experience.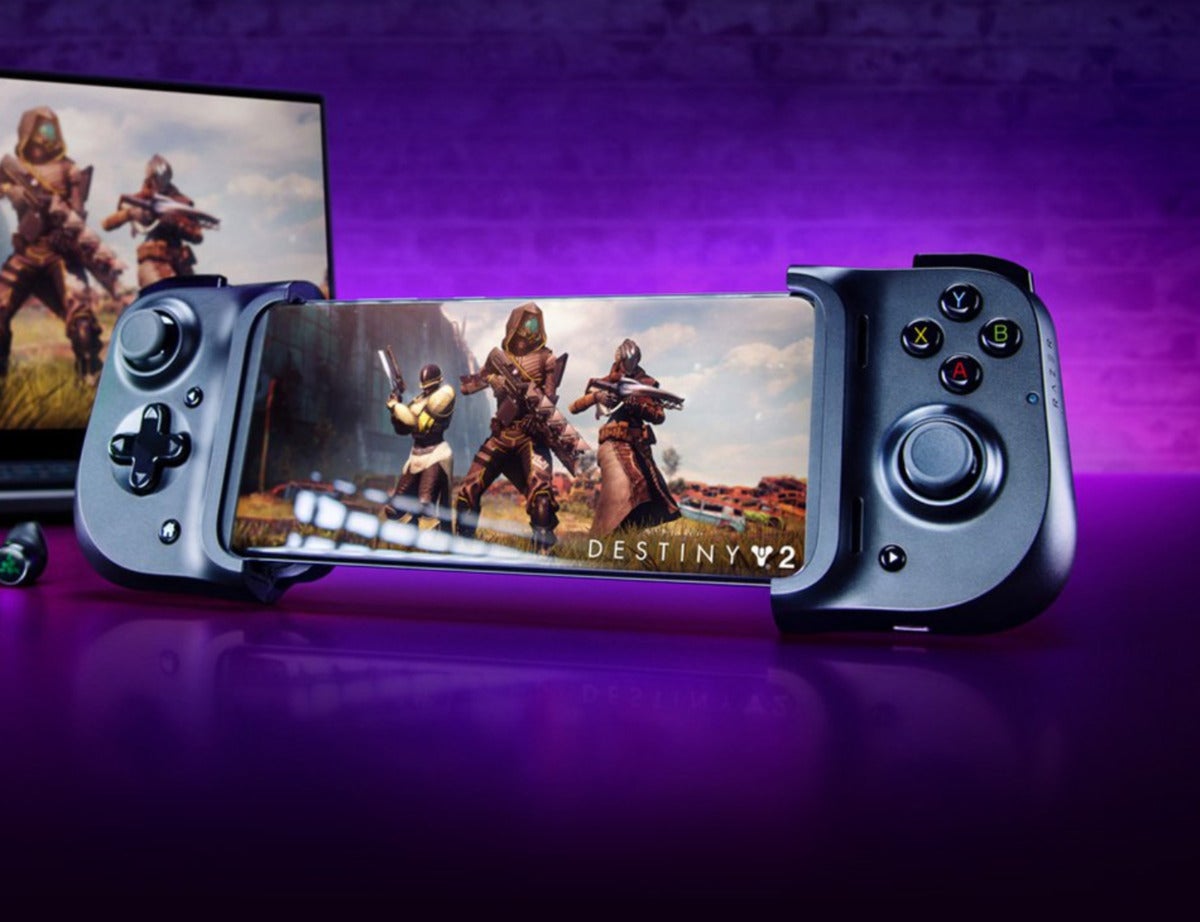 PowerA will also ship a similar device, the PowerA MOGA XP7-X Plus Bluetooth Controller for Mobile and Cloud Gaming. It too will clamp around your Android phone from either end, and provide a 2000mAh power bank to power it. It will cost $99.99 when it is released this winter.
PowerA also plans to ship a pair of gaming clips, that will attach to a standard Xbox controller. The MOGA Mobile Gaming Clip 2 is an updated version of the MOGA Mobile Gaming ClipRemove non-product link that's out now; the new version will cost $14.99 when it ships this winter.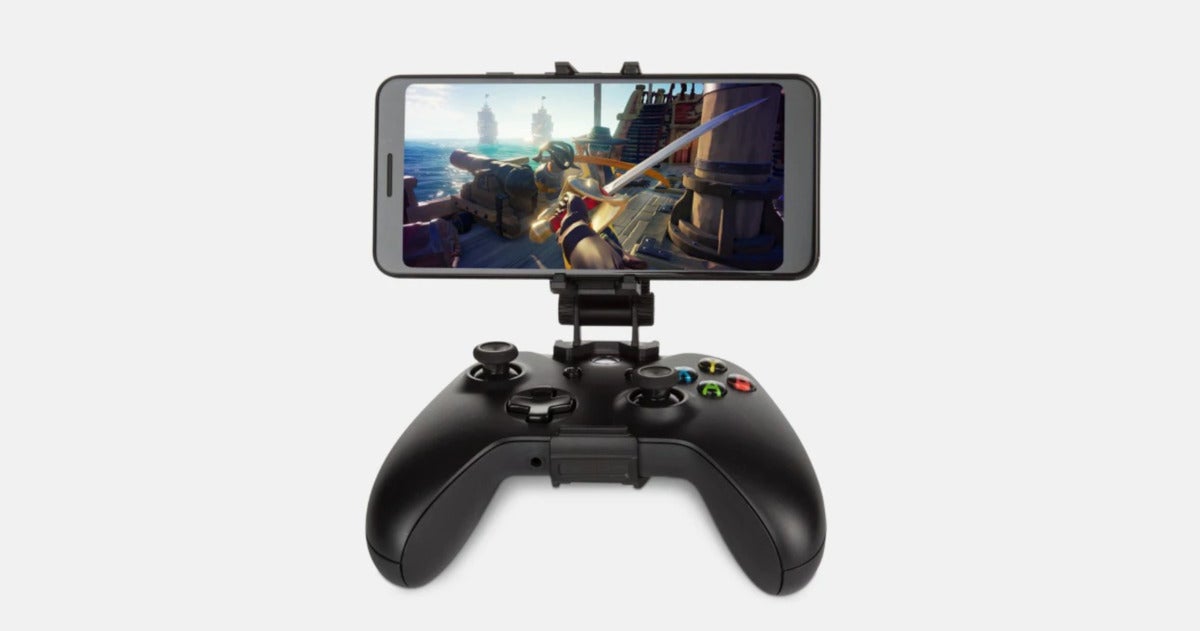 PowerA also plans to ship its own Xbox-style gaming controller, known as the MOGA XP5-X Plus Bluetooth Controller, which delivers an Xbox-style game controller that connects to your phone via Bluetooth. (It's an Xbox-specific version of its PowerA MOGA XP5-A Plus controllerRemove non-product link.) PowerA promises that its Bluetooth controller gives you the "familiarity" of an Xbox controller, plus programmable buttons and a detachable phone clip. It's available for pre-order for $69.99 and will ship Sept. 15.
8BitDo will also ship its own phone clip, the $14.99 8BitDo Mobile Gaming Clip for Android, on Sept. 21. The company is also shipping its own controller plus clip, known as the SN30 Pro for Android, for $49.99. It too will launch on Sept. 21.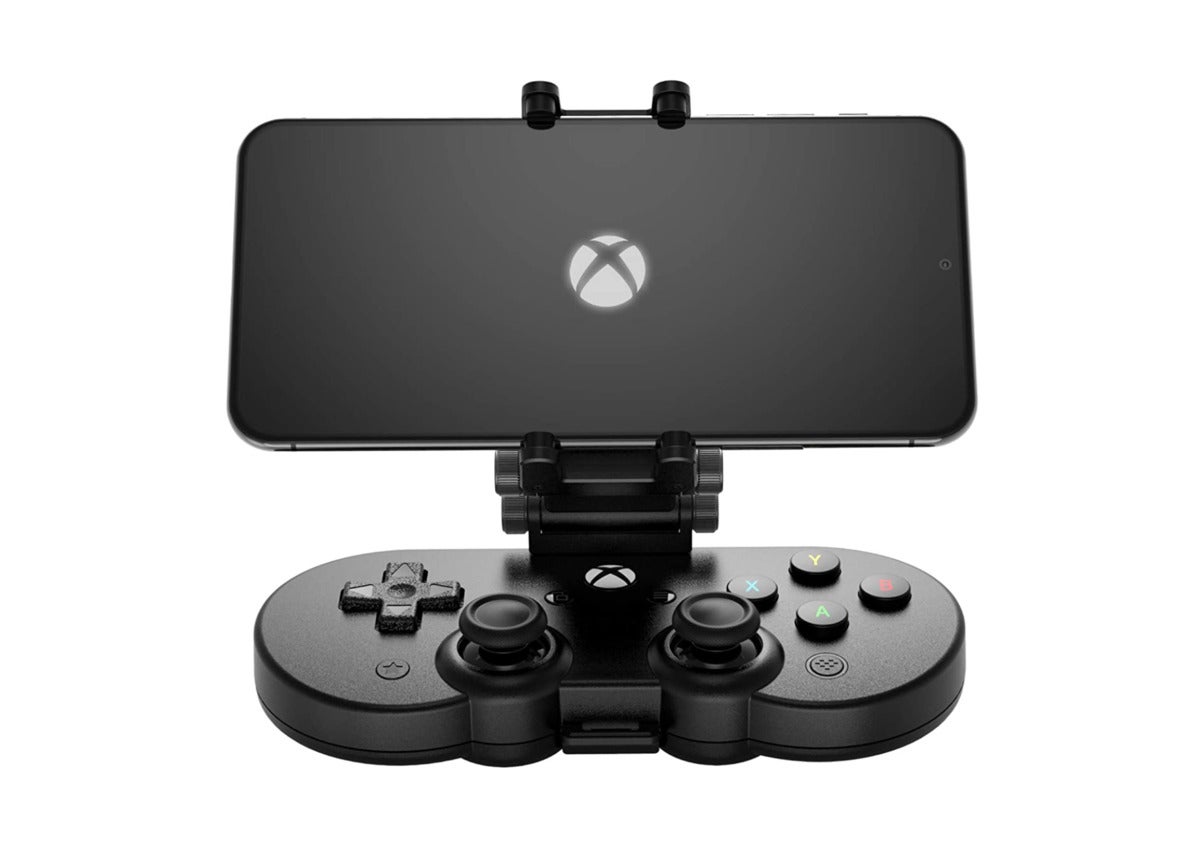 Project xCloud games
Microsoft also listed some of the games available for Project xCloud and the Xbox Game Pass at launch. (More than 100 will eventually be supported, Microsoft says.) They include:
• Ark: Survival Evolved • Bleeding Edge • Costume Quest 2 • Crackdown 3 (campaign) • Destiny 2 • F1 2019 • Forza Horizon 4 • Gears of War: Ultimate Edition • Gears of War 4 • Gears 5 Ultimate Edition • Grounded • Halo 5: Guardians • Halo Wars: Definitive Edition • Halo Wars 2 • Halo: The Master Chief Collection • Halo: Spartan Assault • Hellblade: Senua's Sacrifice • Killer Instinct Definitive Edition • Max: The Curse of Brotherhood • Minecraft Dungeons • The Outer Worlds • Ori and the Blind Forest: Definitive Edition • Ori and the Will of the Wisps • Quantum Break • ReCore: Definitive Edition • Ryse: Son of Rome • Sea of Thieves: Anniversary Edition • State of Decay 2: Juggernaut Edition • Sunset Overdrive • Super Lucky's Tale • Tell Me Why • The Bard's Tale Trilogy • Wasteland 2: Director's Cut • Wasteland 3 • Wasteland Remastered • Yakuza Kiwami 2
This story was updated at 9:15 AM on August 4 with additional details.