Microsoft's Windows 10 operating system is constantly being updated, with major feature drops such as the Windows 10 October 2020 Update, plus smaller enhancements to new, built-in apps. Meanwhile, new builds are being tested as part of the Windows Insider updates, and we have some cool new features on their way.
We've built this guide to present you with the most recent Windows 10 review, notify you about new Windows 10 Insider (beta) news, and list a number of new tips, tricks, and other hints to help you get the most out of Windows 10. Bookmark this guide and check back, as we'll be updating it with new information as it comes in.
In this update, we've added new information about what's coming in upcoming releases of Windows 10, including some cool new features that have shown up in the Windows 10 Insider Dev Channel. More tips and tricks are in here, too, like using a local admin account to increase security. Read on!
The latest: use an admin account to secure your PC
Using an administrator account is a convenient way to adjust and tweak all aspects of your PC. But it's a security risk: being logged into that admin account gives potential attackers an easy way to take over your PC. Here's our solution: establish a local account as a Windows administrator? It's simple, easy and effective.
Windows 10 October 2020 Update (20H2) review
The Windows 10 October 2020 Update (also known as 20H2) quietly launched the new Edge browser, built on the same Chromium foundation as Google Chrome. Our Windows 10 October 2020 Update review talks about the other new features—pinned tabs, a new role for Alt+Tab and more—and explains how well they work.
For a visual guide of the new features, watch this:
Meet Windows 10 21H1
Microsoft's latest Windows 10 feature release is out for Windows Insiders…and it's somewhat underwhelming this time around. Meet Windows 10 21H1 and what's in store for your PC when this update drops soon.
Latest Windows Insider news
Finally, some sweet new features for Windows! If you've ever used the Xbox Series X console, you're probably aware of its Auto HDR feature, which automatically adds HDR capabilities to older DirectX games that don't support them. Good news: Auto HDR is coming to Windows! We also have word of something else that's new: One of Microsoft's Power Apps is heading to Windows, too, along with some new tweaks and features. Is it an IFTTT clone or much more? You can sign up and test out Power Automate Desktop, if you'd like.
Windows 10's tips and tweaks: The visual guide
For a quick overview of some of the best features of Windows 10, check out our Windows 10 features slideshow, with everything from the Windows Subsystem for Linux to the built-in Xbox Game Bar.
Tweak Windows to make it easier on the eyes
If you use a PC for hours at a time, it can wear on your eyes — even with glasses. Here's a few tricks to help Windows to become more pleasant to use.
Give your PCs names that make sense
The names that Windows assigns to your PC are gobbledygook. Have you ever tried to manage a household full of PCs and their Office licenses? It's harder than it should be. Take a second and rename your PCs (within Windows!) to a name that means something.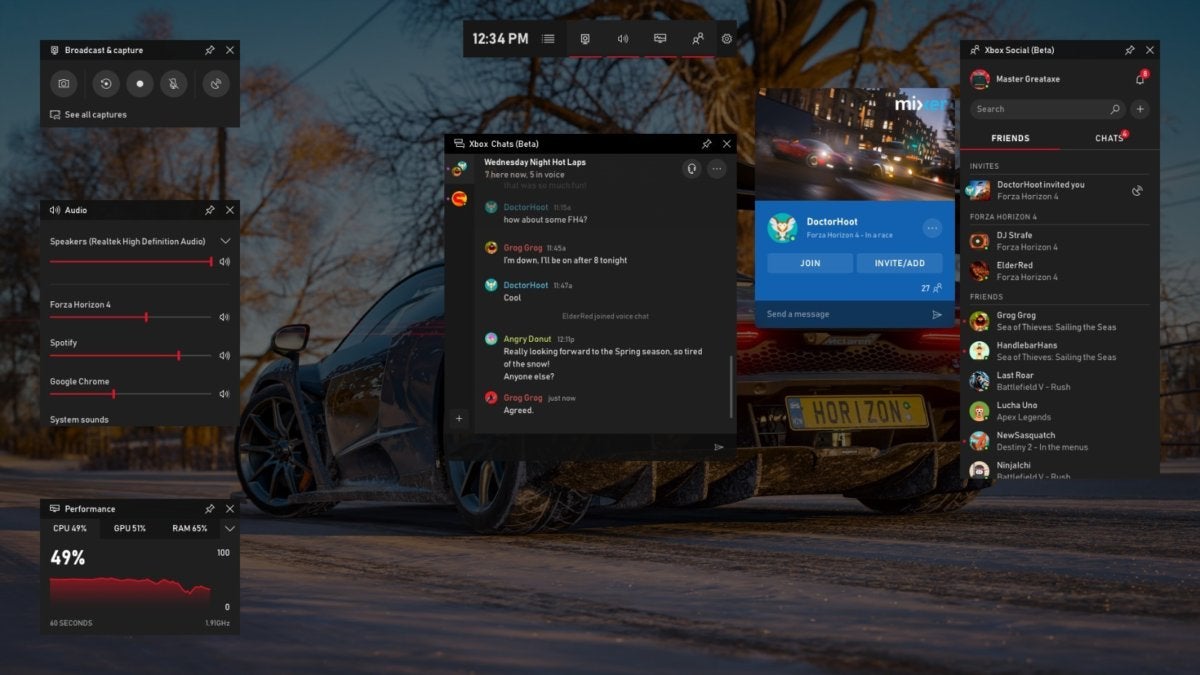 Best Windows 10 antivirus solutions
Yes, we think Windows Defender is good enough to stand on its own. But that doesn't mean you shouldn't consider investing into one of these paid Windows antivirus solutions. We've tested the best and provided a roundup of what we consider to be the best antivirus options. for Windows.
How to get Windows 10 cheap (or for free)
You don't have to pay full price for Windows 10. There are ways to get a discounted copy of a legitimate copy of Windows 10, especially if you're holding an older PC, taking classes, or just know where to look. We'll explain how to get it.
Latest Microsoft Edge news
Vertical tabs are here! We explain what they are, and how they've been added to Edge. Here's Microsoft's new take on browsing (which, admittedly, has been in other browsers for years).
It's also rare that Microsoft announces a new Edge feature, that it hasn't really implemented in Edge quite yet. But that's the case for the upcoming Kids Mode within Edge, which is part of the "Canary" test builds that are part of Microsoft Edge.
How to type emoji and kaomoji in Windows 10
You use Windows. You use social media. But it's easier to use your phone to type in emoji and kaomoji (what's that?) rather than Windows, right? Wrong. We'll show you the Windows keyboard shortcut to enable emoji, and what kaomoji is, anyway.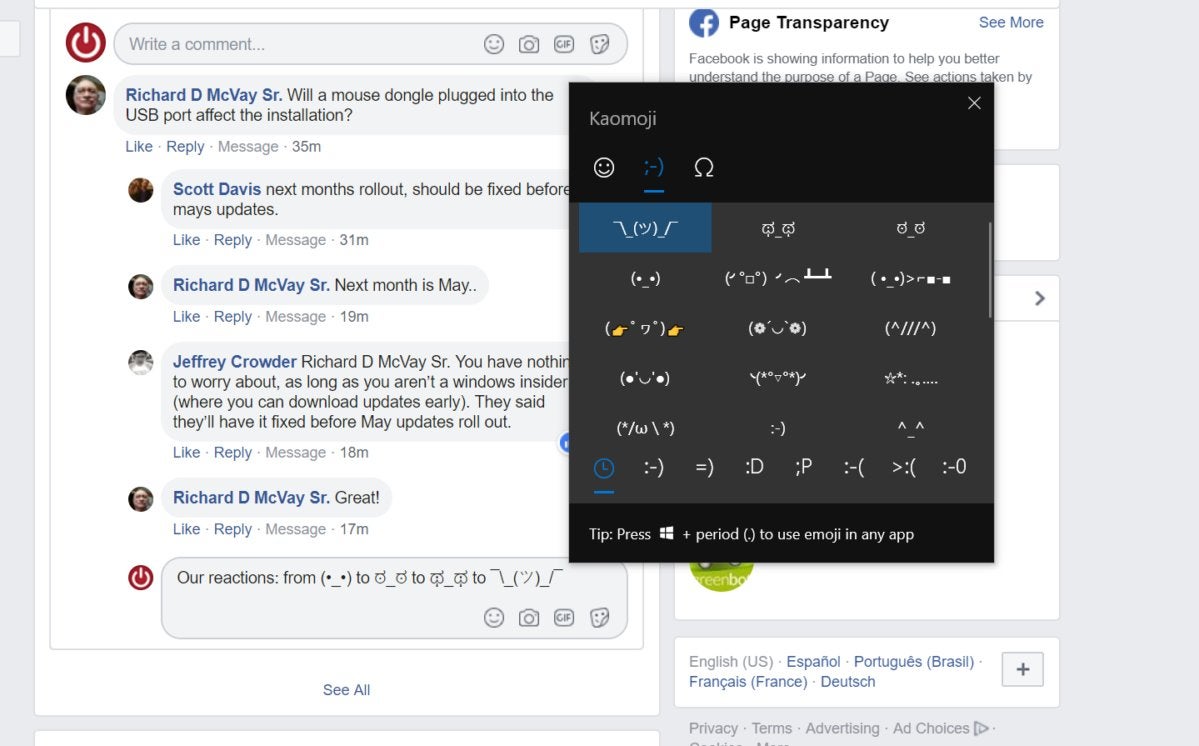 An overview of Windows Security
Windows Security is like an airbag: Windows 10's built-in security mechanism should protect you without the need to think about it. But it's important to know what each element of Windows security does, and if you need to make any tweaks. This is our beginner's guide to Windows Security.
What apps are sucking up the most power?
Sure, our laptop reviews tell you which laptops offer the longest battery life. But if your PC isn't getting anything close to that, a rogue app may be to blame. Here's how to tell.
Windows' Your Phone app connects your phone to your PC
Microsoft may have killed off Windows 10 Mobile and Windows Phones, but there's still a way to connect Windows to your Android Phone. Here's our tutorial on how to use the Windows 10 Your Phone app, and what it can do for you.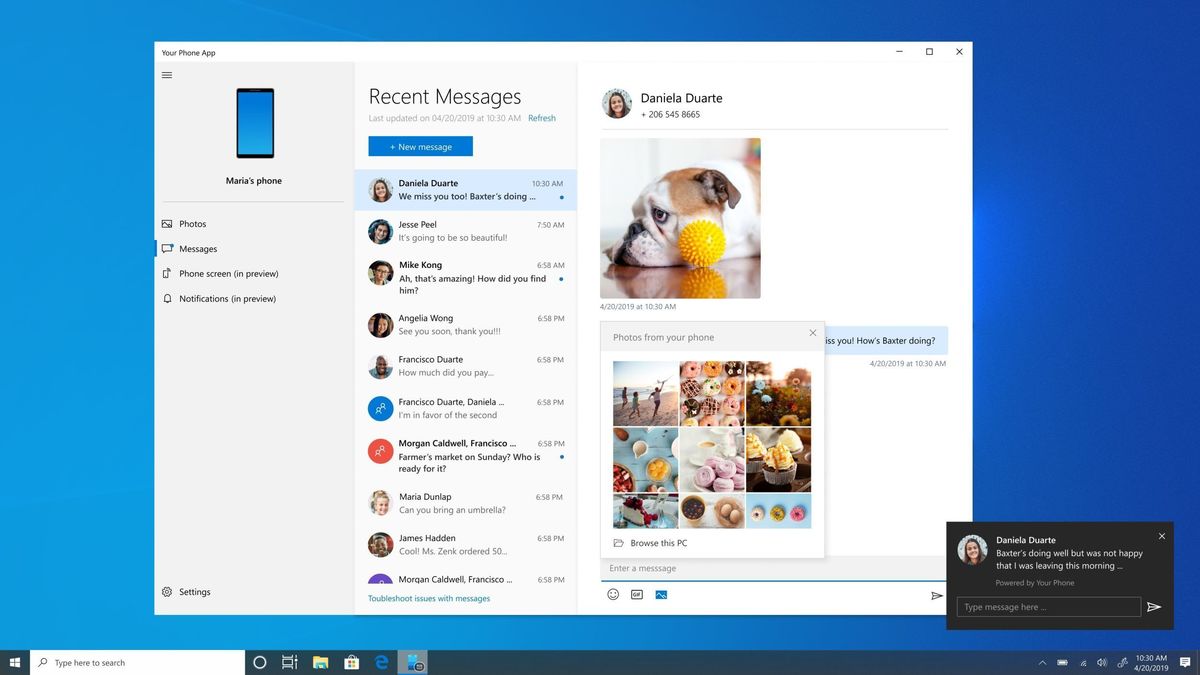 Microsoft Edge now generates passwords for you
Microsoft Edge can now generate passwords for you, just like Google Chrome has done for months. But the process is different for both desktop apps and the mobile environment. On your PC, Edge now auto-generates passwords and also will provide a password monitor. Edge will also auto-generate and store passwords on your phone, but uses the separate Authenticator app instead. Check out both links to find out how it all works.
Windows Sandbox: The best Windows feature you're not using
If you're ever unsure about whether an email or a website is legitimate, Windows Sandbox is the way to check it out without risking your PC or its data. Want to know how it works? Here's our guide to Windows Sandbox.
Pause your kids' screen time on Windows and Xbox
Did you know that there's an app to monitor your kids' screen time on Windows and Xbox? There absolutely is, and we'll show you how it all works. Microsoft just added a new feature, too: a "Pause" button. We know that letting kids go online is an important social outlet right now, but not during dinner!
Windows on the Mac
Heresy! Running Windows 10 on a Mac? Yes, our friends at Macworld discovered what you can and can't do with Boot Camp running Windows 10 on an M1 Mac.
This story was updated on April 5 with new tips.