You look at a laptop's CPU, storage, RAM, and screen size when you shop. But do you look at the ports?
A laptop's port selection can vary from one, single USB Type-C port, to a ridiculous number lining up and down every side of the chassis. It's not so much how many ports you have, though, but the usefulness of those ports. We've put together a list of the three critical ports that you simply cannot do without in 2021.
Why three? As laptops get thinner and thinner, the actual space for ports gets smaller and smaller. No matter the size, there are three ports we believe must be there. This list will not include basic items such as a headphone jack or the connection for your power adapter, as those items go without saying. These are the essentials anyone would want. (And if your laptop is missing one or more, a good USB-C hub could fill in the blanks.)
Type-C USB 3.2 or better

Yes, we're still living in a world where standard USB-A prevails, and yes, it works just fine. But laptops work just fine for reading email on the go, yet they don't work as well as a smartphone. It's the same thing with USB: If you're a buying a new laptop you really must get one with a USB Type-C port, ideally supporting the USB 3.2 standard or later.
These more modern USB-C ports are speedy for transferring files, which can save you a ton of time. They can also come with support for something called Alternate Mode, or Alt-Mode, which can run a video signal via HDMI or DisplayPort (it can support VGA too, but let's not talk about that). The ability to do double-duty makes USB-C more useful; however, Alt-Mode is not automatically built-in and must be specifically supported by the manufacturer. If you want this feature, you'll have to do your research to make sure your laptop supports it. The good news is that many do.
On top of that, USB 3.2 supports the USB Power Delivery specification. USB 3.2 Gen 2 supports up to 100 watts of power, meaning it can charge devices and even charge the laptop itself, if the manufacturers are so inclined.
You just can't beat a USB 3.2 port for usefulness and flexibility. Well, that's not quite true. Two emerging technologies are USB4 and Thunderbolt 4, which are even speedier at data transfer, and they support USB-C and Thunderbolt devices, as well as power delivery and external displays. Technically, Thunderbolt 4 is a different kind of port than USB, but because it uses the same connector type as USB Type-C we're lumping it all together as one big option for the purposes of this story.
HDMI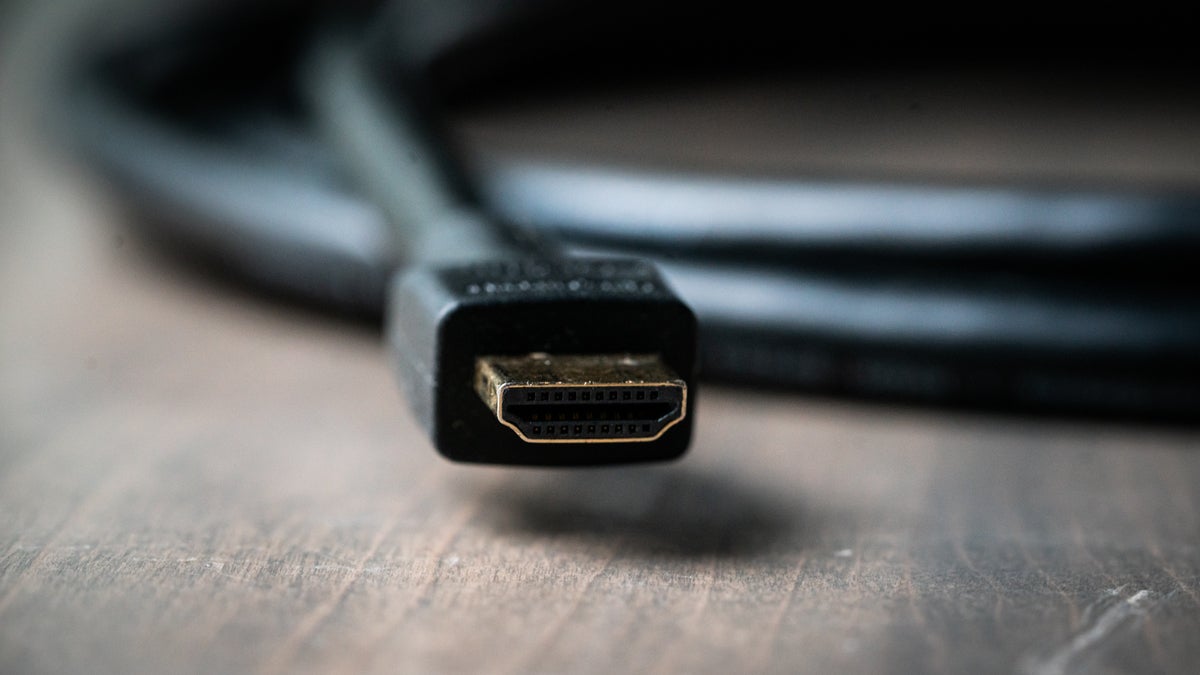 HDMI is the most common display port to find out there, and connecting your laptop to a larger screen from time to time is a must.
If you work from home with a laptop, and you don't have a secondary full-size display, we recommend you get one. Work on a larger screen and perhaps even a full-size keyboard makes a world of difference.
When you're traveling, being able to pump Netflix or Disney Plus from your laptop into those cheap-o 1080p hotel TVs is another big benefit. And oh yeah, let's not forget about being able to plug into a projector for presentations.
HDMI is where it's at.
Ethernet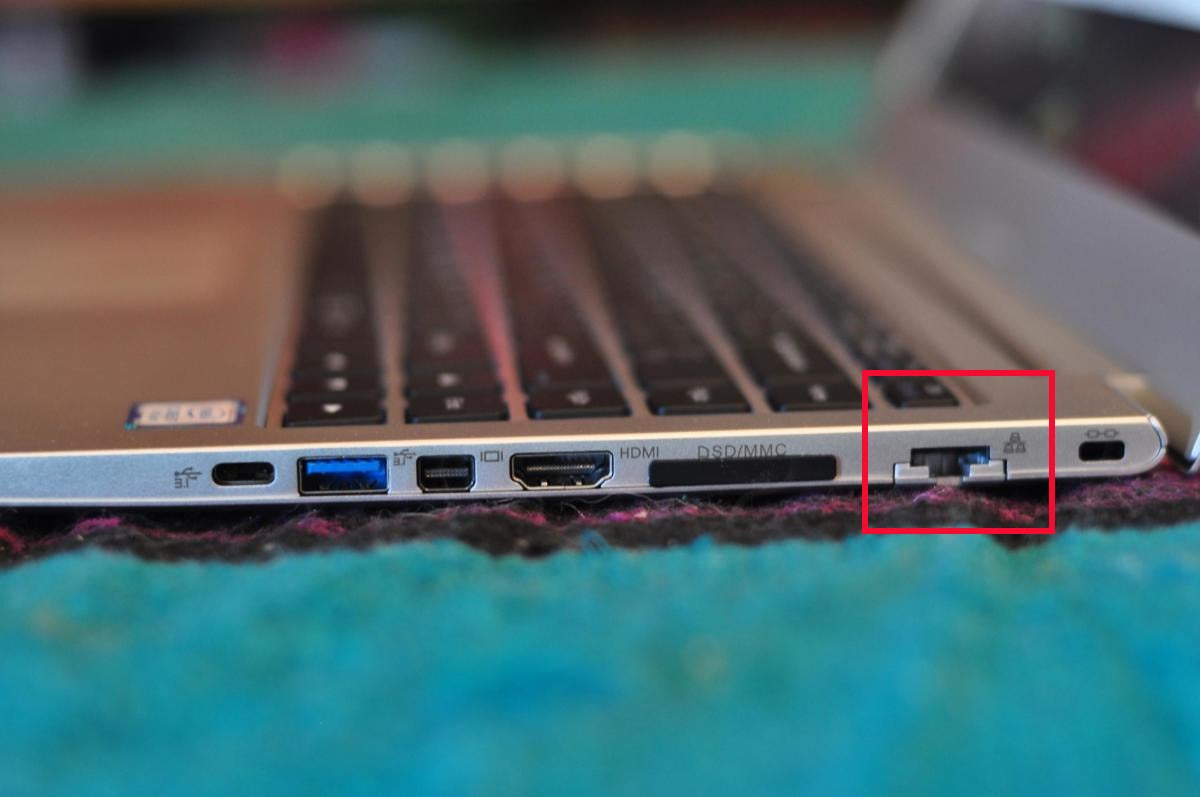 Wi-Fi is fantastic when you're on the go, but it's no substitute for a hard-wired connection to the Internet. Ethernet has a more stable signal, it's generally faster than a wireless connection, and it's usually more secure. You can get by fine with Wi-Fi for most things, but if you're laptop is also for gaming, then a plain old ethernet port is a must.
An ethernet port/jack does add some bulk to a laptop's chassis—even the expandable "dropjaw" models do—but it's worth having for fast and stable Internet.
The others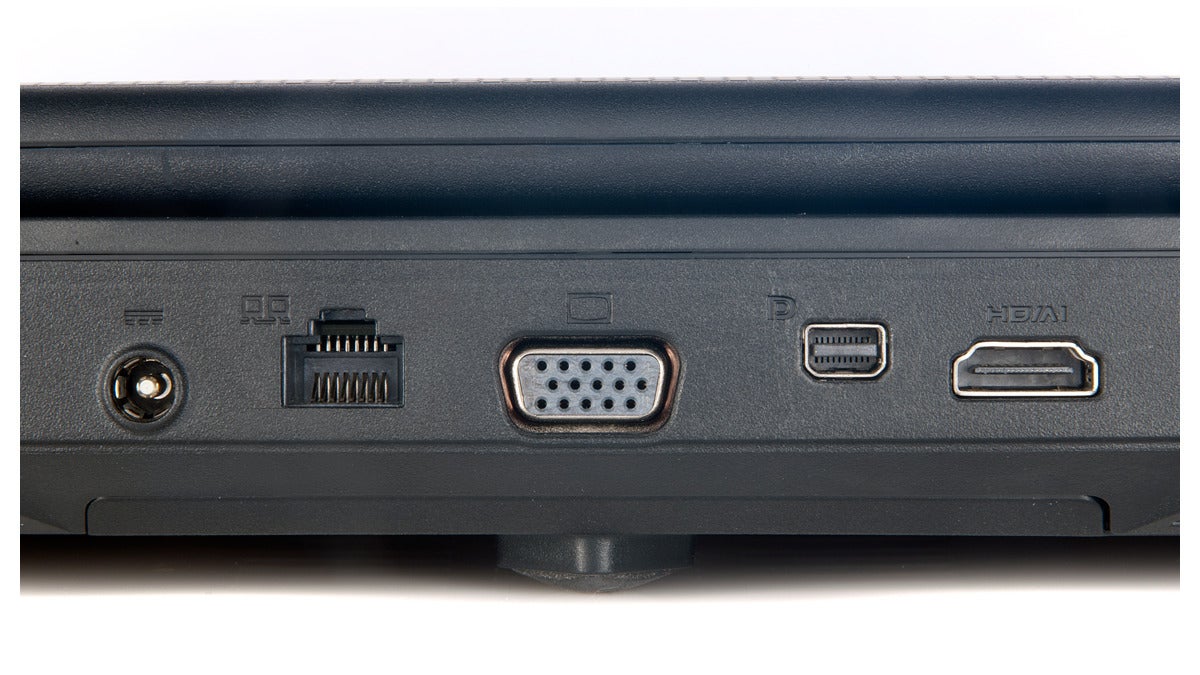 Those are our top picks for the must-have ports for your laptop. Depending on your situation there may be others. An uber-cheap Windows 10 clamshell with 256GB storage or less would do well with an SD card slot. If you have to interface with a lot of legacy equipment, then an old-fashioned VGA port may be the simplest solution. Let's not forget the hallowed headphone jack, which anyone with high-quality headphones may want—unless, of course, they're running an external DAC off a USB port.
Those are all nice (well, not counting the VGA port), but they just aren't as critical for your next laptop. If you're in the market for your next portable PC make sure you're covered with the three ports above, with special attention to getting at least one USB-C port that's USB 3.2 or higher.