Sure, 4K and ultrawide-resolution monitors may dominate headlines, but most PC gamers play at 1080p resolution or below, according to the Steam Hardware Survey. And what a time it is to be gaming at HD! You used to have to spend around $250 to $300 to pick up a decent 1080p graphics card. These days, you only need to spend that much if you have a monitor with an ultra-fast 120Hz, 144Hz, or 240Hz refresh rate and want to squeeze as much out of it as possible.
Most people play on 60Hz monitors and want games to hit a smooth 60 frames per second. Good news! The best 1080p graphics cards hit those targets without breaking the bank. You can even find some solid 1080p GPU options for under $150 if you don't mind tinkering with in-game visual settings.
If you want a wider look at the world of high-performance GPUs, be sure to check out our overarching guide to the best graphics cards for PC gaming, where we also explore your best options for 1440p and 4K resolution, and divvy out buying tips to keep in mind while you're on the hunt for new hardware
The best graphics card for 1080p gaming
Dual GeForce GTX 1660 Super EVO OC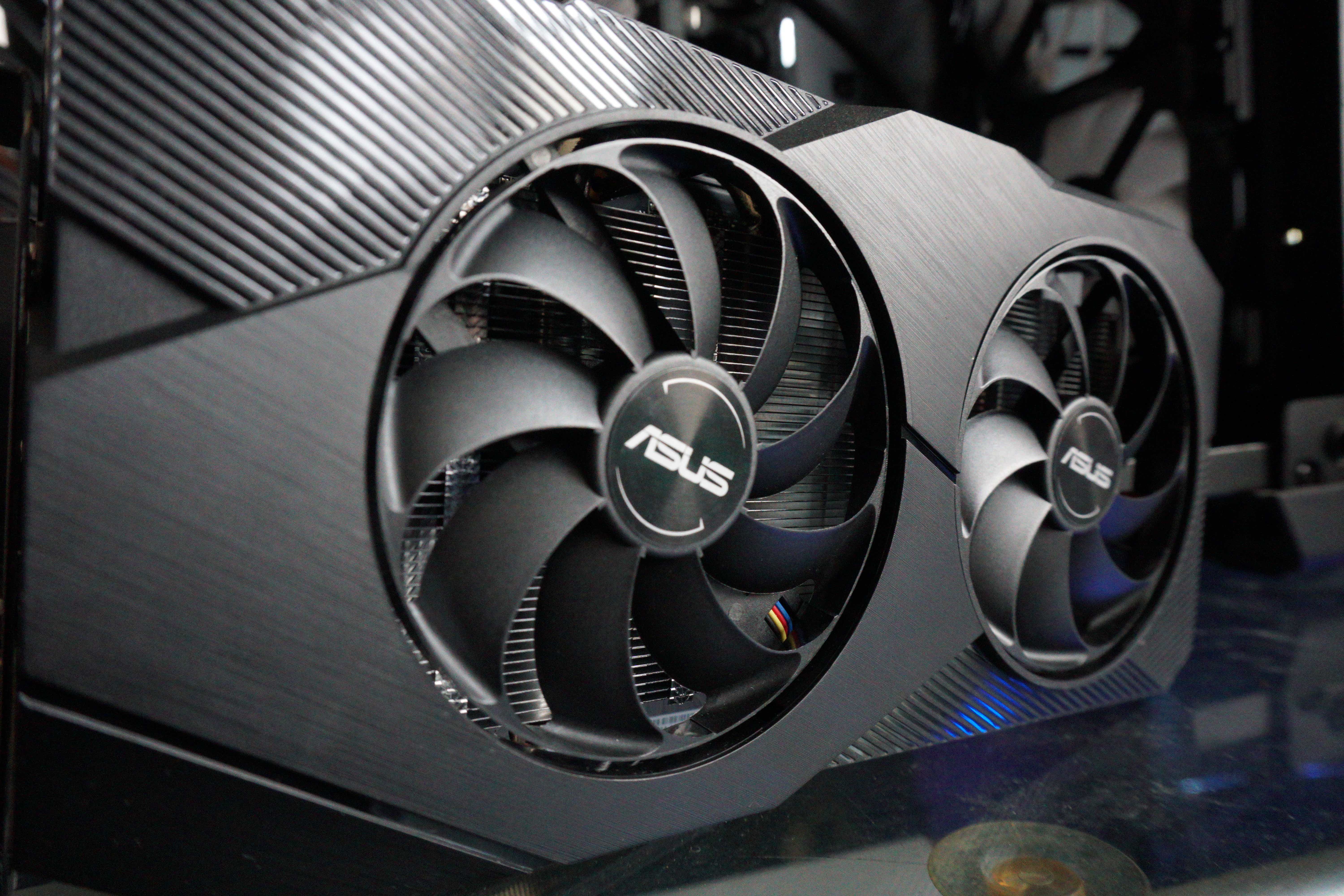 Price When Reviewed:
$229.99
Your best option for PC gaming at 1080p resolution is the Nvidia GeForce GTX 1660 Super, which starts at $230. The graphics card muscled past its non-Super sibling simply by swapping in ultra-fast 14Mbps GDDR6 memory.
Upgrading from the GTX 1660's GDDR5 memory gives the Super a 7- to 18-percent performance advantage depending on the game. The GeForce GTX 1660 Super has no problem sustaining 60 fps in most modern AAA games even when you enable all possible eye candy, with plenty of performance headroom left for even more taxing games sure to come in the future. In games with advanced graphics options built specifically to stress hardware, such as the GPU-melting Metro Exodus, you may need to drop down to the second-highest graphics level, but those situations should be few and far between.
Nvidia equipped the GTX 1660 Super with 6GB of onboard memory—plenty for 1080p gaming, and enough for the decent 1440p gaming that this card is also capable of, if you don't mind dropping visual quality a bit. Now that Nvidia supports AMD's FreeSync displays, albeit in a somewhat convoluted way, you can pair the GTX 1660 Super with a FreeSync or G-Sync monitor to get smooth, stutter-free adaptive sync gaming.
Add it all up, and the GeForce GTX 1660 Super is the best graphics card for 1080p gaming at 60 frames per second right now. It effectively rendered both the $200 GTX 1660 Super and $280 GTX 1660 Ti obsolete, though both of those GPUs are still available. The Super is a much better value.
The best 1080p graphics cards for high refresh rate monitors
While the GeForce GTX 1660 Super is the best 1080p gaming option for most people, it isn't the only one.
GeForce RTX 2060 KO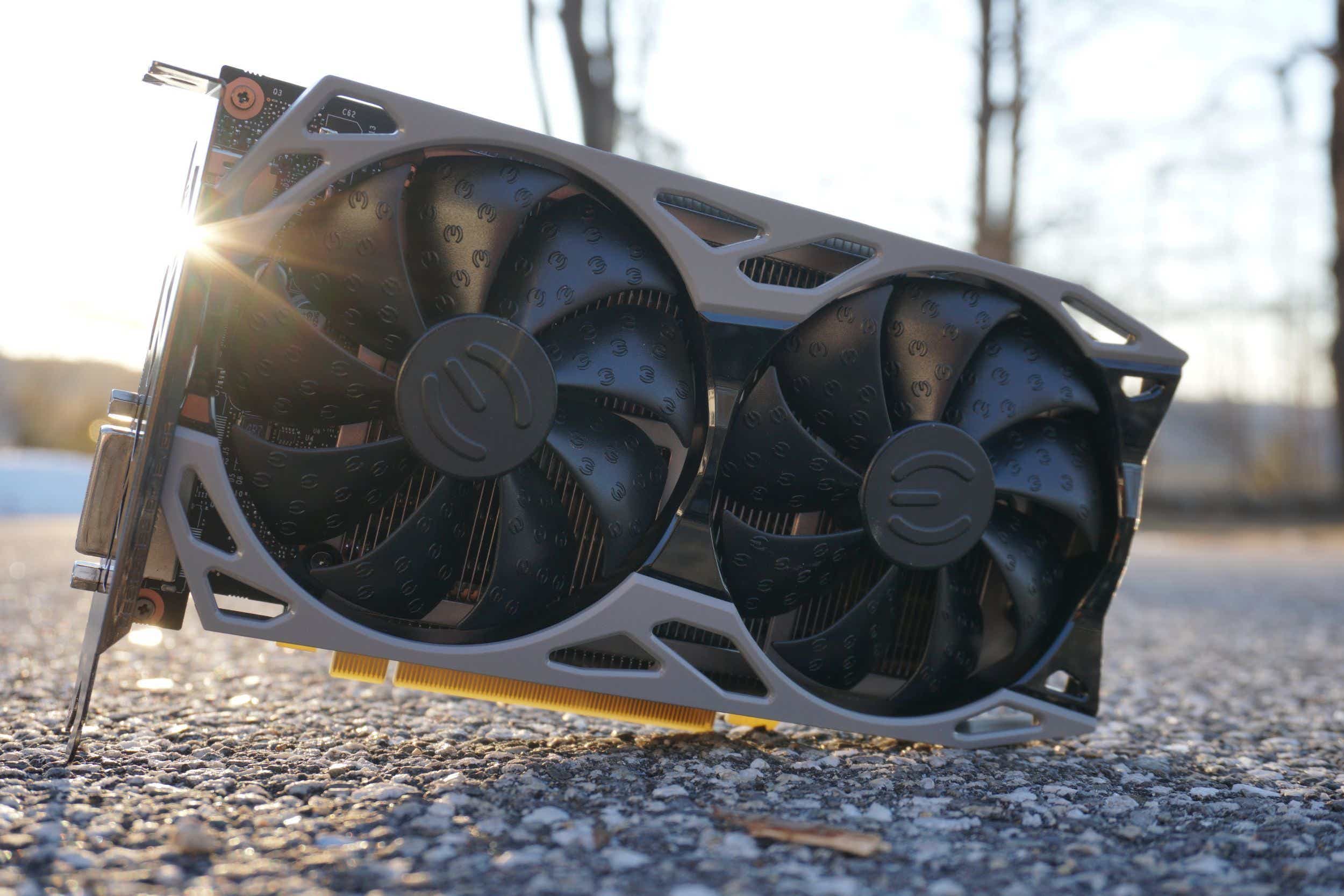 Price When Reviewed:
$300
If you want even faster performance or want to invest in cutting-edge real-time ray tracing capabilities, consider the GeForce RTX 2060. It's really more of a 1440p gaming GPU, but it's worth considering if you've invested in a high-refresh rate monitor and want to put its 120Hz or 144Hz capabilities to work as much as possible. These graphics cards ostensibly carry a $350 MSRP, but Nvidia recently dropped the price of its GeForce RTX 2060 Founders Edition to $300, a price matched by the fantastic EVGA GeForce RTX 2060 KO.
The GeForce RTX 2060's dedicated RT and tensor cores unlock real-time ray tracing capabilities in games like Control and Metro: Exodus, though performance in ray traced games will be modest. The technology is very intensive and puts a big hit on frame rates, and the GeForce RTX 2060 sports less dedicated ray tracing hardware than any other Nvidia RTX graphics card. That said, ray tracing's impressive to see in action, and Nvidia's graphics cards offer supreme power efficiency.
Nvidia and its partners dropped pricing on the GeForce RTX 2060 in response to AMD's Radeon RX 5600 XT, another option for great 1080p gaming with few (if any) visual compromises. Models start at $280, though street pricing has fluctuated greatly since its launch.
Pulse Radeon RX 5600 XT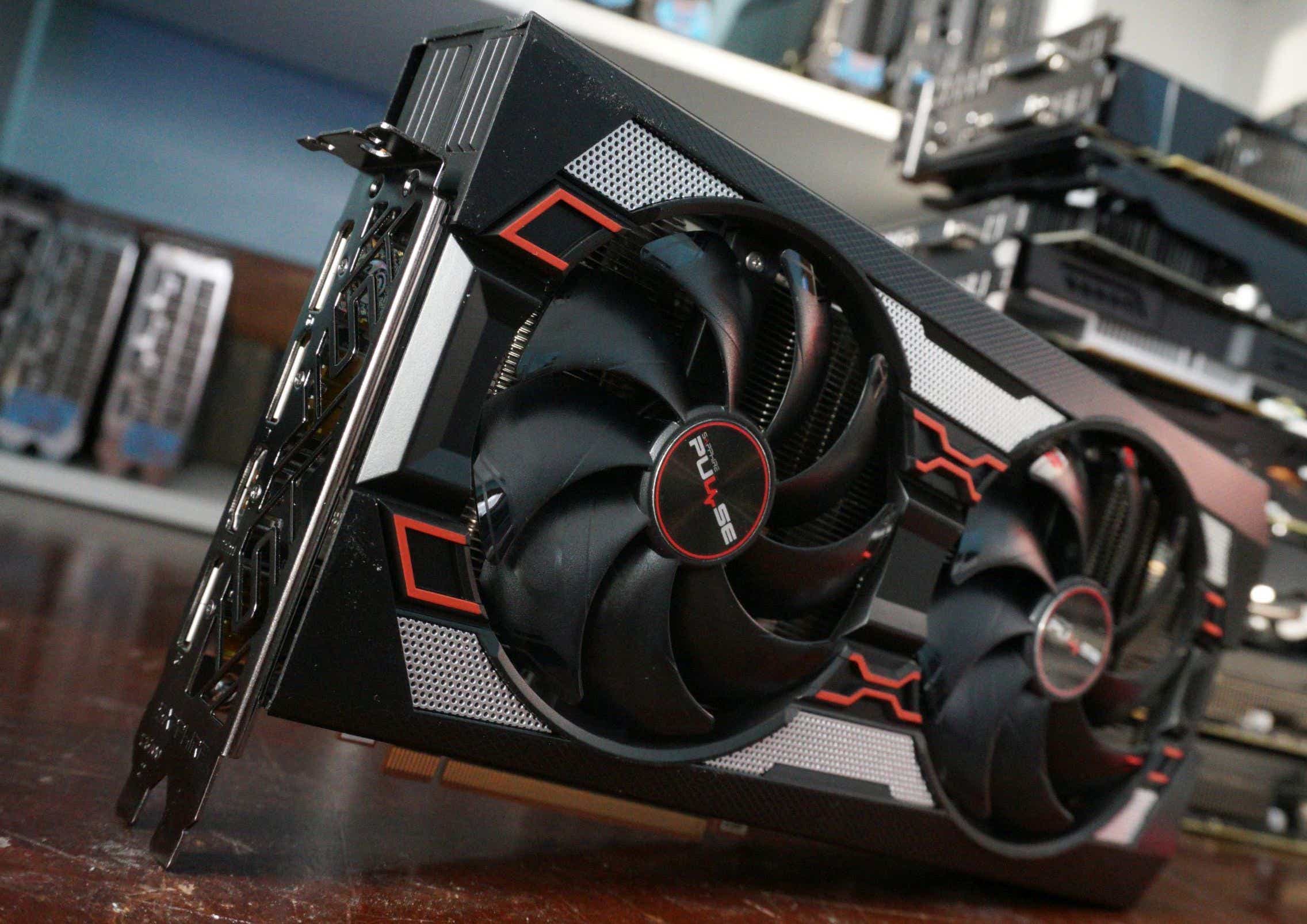 Price When Reviewed:
$290
The Radeon RX 5600 XT is faster than the identically priced GeForce GTX 1660 Ti across the board and can even go blow-for-blow with the pricier RTX 2060—but only sometimes. Last-second speed and power upgrades unlocked by AMD, but not made available in all custom models, mean that some Radeon RX 5600 XTs are much faster than others. Here's how we explained it previously:
"In response to Nvidia's RTX 2060 price cuts, AMD let its partners release last-second VBIOS upgrades that greatly enhanced the Radeon RX 5600 XT's power draw, clock speeds, and memory speeds. The upgraded VBIOS achieves over 10 percent higher performance, thanks largely in part to the memory bump from 12Gbps to 14Gbps. But not every custom RX 5600 XT will receive an upgraded VBIOS, and some of the ones that do won't get the crucial memory speed increase. Worse, since it was a eleventh-hour improvement, the first wave of Radeon RX 5600 XT stock on store shelves likely doesn't come with the faster VBIOS preinstalled, requiring you to manually update your graphics card to get the performance increases."
It's confusing. If you don't want to deal with the mess, opt for an Nvidia GeForce GPU, or the $290 Sapphire Pulse Radeon RX 5600 XT specifically.
Sapphire pushed out a BIOS upgrade that improves both memory and clock speeds to AMD's allowed maximum. Even with the faster speeds, it remains whisper quiet while you're gaming. Better yet, Sapphire managed to get that new BIOS on most North American stock, so buyers in the United States probably won't need to install it themselves. Best of all, the Sapphire Pulse carries a mere $10 price premium. The whole package makes it much more compelling than rival RX 5600 XT models like the XFX Thicc II Pro, which would've been more appealing before AMD's last-second tinkering.
Budget 1080p graphics cards
If you're willing to forgo maxing out the visuals in your games, you can get into 1080p gaming for much cheaper with the $160 GeForce GTX 1650 Super and $170 Radeon RX 5500 XT.
ROG Strix GeForce GTX 1650 Super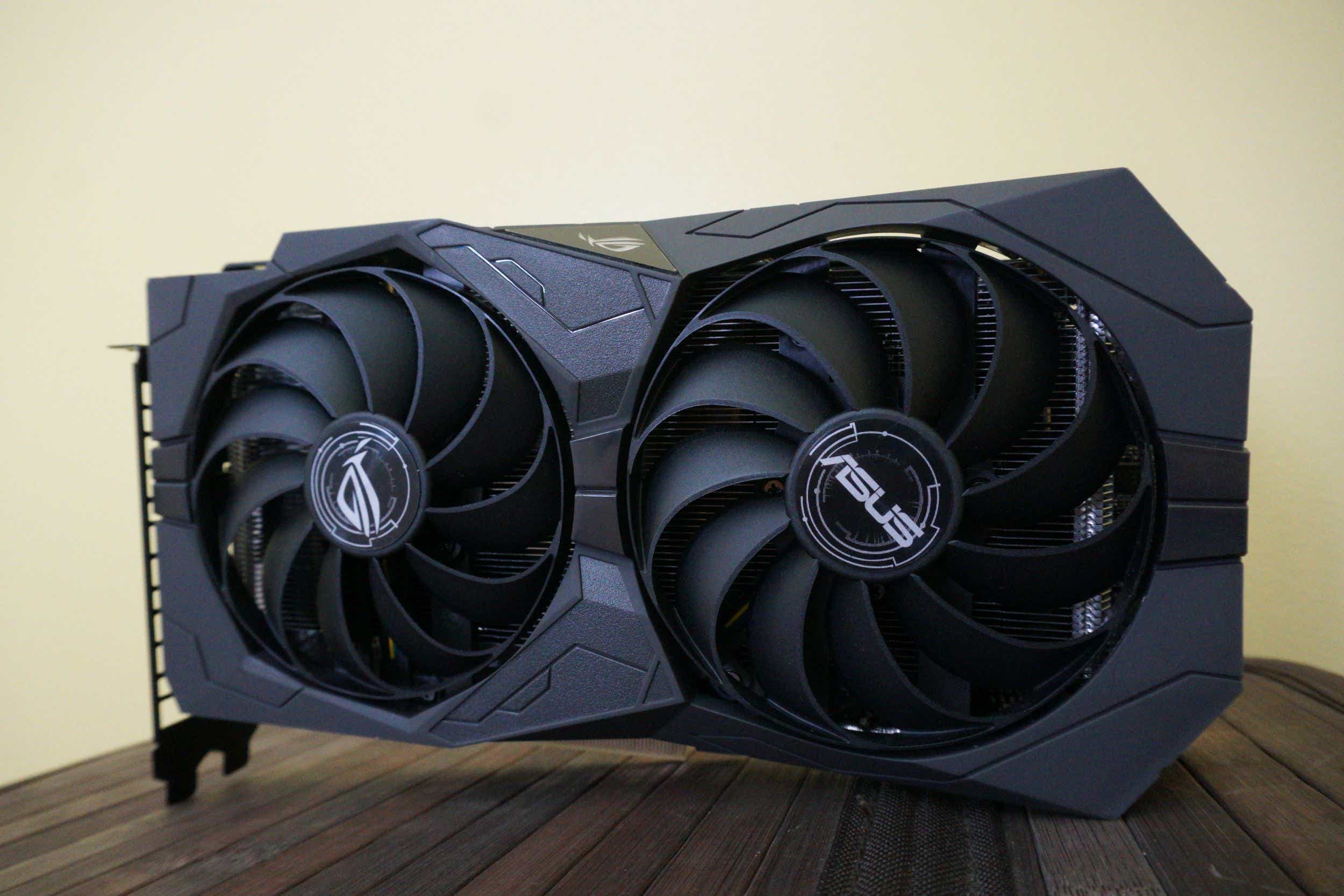 Price When Reviewed:
$190
Both pack 4GB of GDDR6 memory and deliver satisfying 1080p gaming performance at Medium or High graphics settings in most games. We recommend the GTX 1650 Super for most people: Nvidia's GPU is effectively equal in performance or flat-out faster than the Radeon RX 5500 XT in most of the games we tested, and it starts at $10 less. AMD bundles the RX 5500 XT with free copies of the Resident Evil 3 remake and Ghost Recon: Breakpoint, however, as well as three free months of Microsoft's superb Xbox Game Pass for PC. All that might tip the scales in Team Red's favor if you find the freebies compelling.
Don't confuse the $160 GeForce GTX 1650 Super with the $150 GTX 1650, though. The non-Super version is much, much slower and isn't worth considering in most cases. Some models can be powered solely by your motherboard's PCIe slot; if you don't have extra power connectors on your power supply, the non-Super GTX 1650 is your best gaming option short of upgrading your entire PC. In that case, however, also consider giving Nvidia's GeForce Now cloud gaming service a whirl if you've got broadband Internet. It can play games faster than the GTX 1650, and with more eye candy enabled. Make sure to use a wired ethernet connection if possible.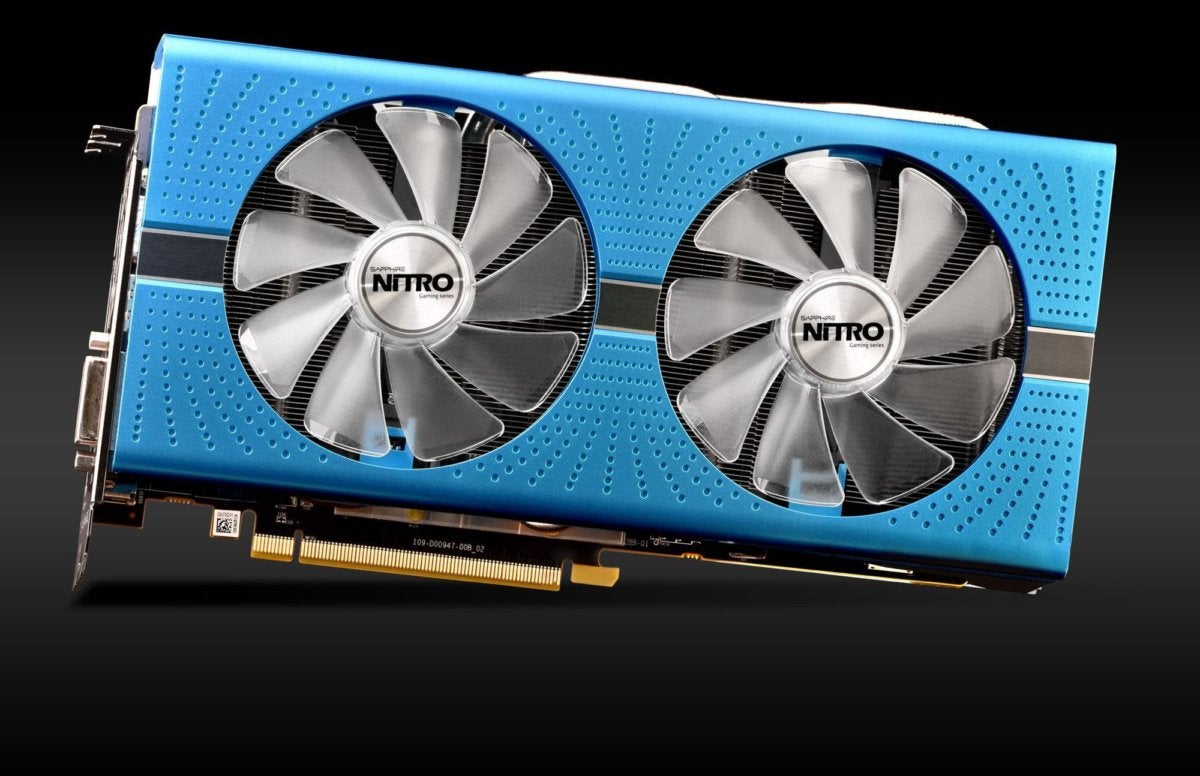 Finally, AMD's last-gen Radeon RX 500-series GPUs are still available despite being replaced by the Radeon RX 5500 XT, and they remain compelling options for price-sensitive gamers. None of the older cards come bundled with free games, however.
The 4GB Radeon RX 570 can regularly be found for just $120, and it's much faster than the GTX 1650 non-Super if you've got a spare power connector. It's a good option for playing with Medium visuals in most games.
Mentioned in this article
Sapphire Pulse Radeon RX 580 8GB
The Radeon RX 580, meanwhile, can often be found for $160 to $180, the same price range as the newer Radeon RX 5500 XT. The older card packs up to twice as much memory capacity, at 8GB, though it's of the slower GDDR5 variety (and 4GB models are also available). The Radeon RX 580 equals or even beats the newer card's 1080p performance in many of the games we tested, albeit at drastically higher power consumption. The 8GB Radeon RX 590 is faster (and more power hungry) yet, and can be found for around $190, though supplies seem to be drying up.
The Radeon RX 580 and 590 are good for gaming with High graphics settings in most games, though you may need to bump some things down to Medium in particularly strenuous titles, or be able to max out less intensive games.
How to check your monitor's refresh rate
A lot of this advice revolves around the refresh rate of your monitor. The faster your monitor refreshes, the faster the graphics card you can use.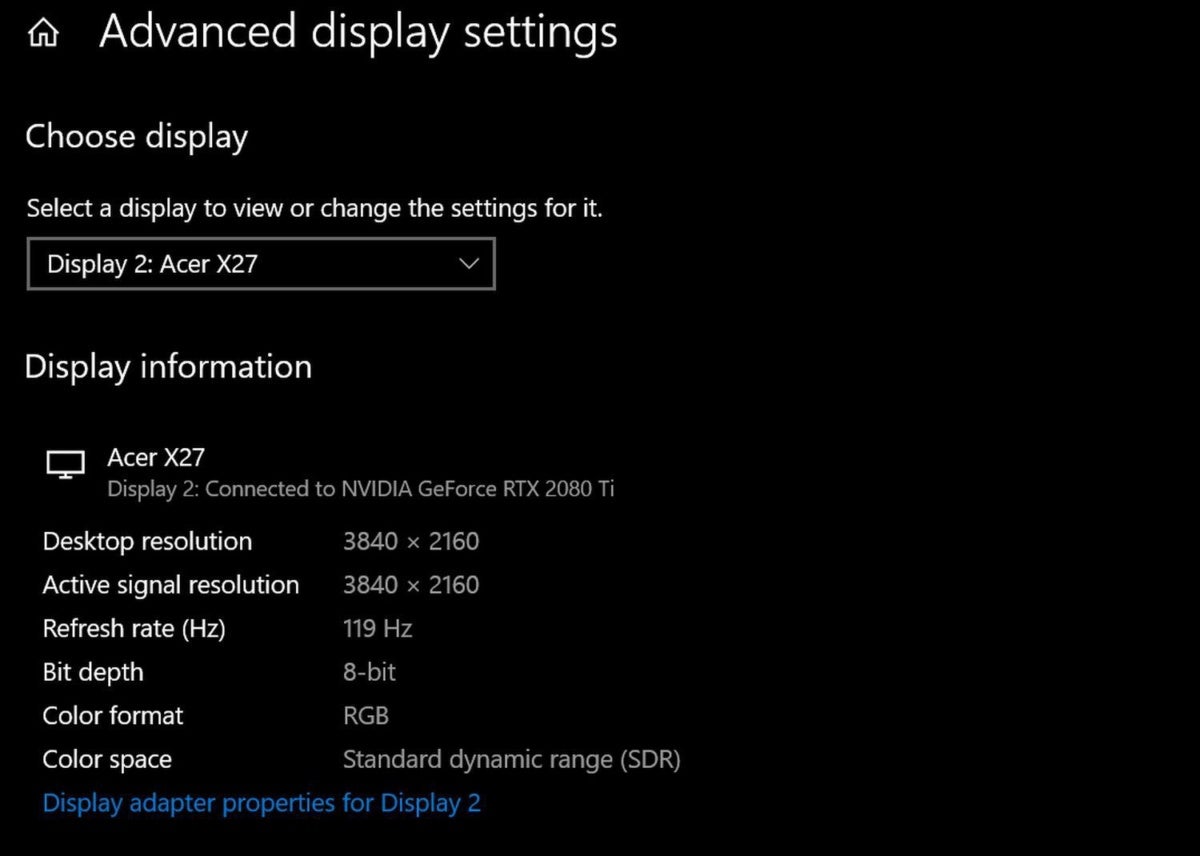 If you aren't sure how fast your monitor is, click the Start button in the lower-left corner of the Windows 10 taskbar, then head to Settings > System > Display. Scroll down past where you see the resolution for your monitor(s) listed, then click Advanced display settings at the bottom of the page. You'll see more detailed stats for your display listed, including the refresh rate in hertz (Hz). If you have multiple monitors, you'll be able to switch among them.
Some monitors can run at different speeds depending on their settings. To see what's available for yours, click the Display adapter properties link at the bottom of this page, then click the Monitor tab in the new box that appears. It'll house a drop-down menu with your available screen refresh rates. If what you see appears slower than what your monitor should be capable of, you might need to dive into the options menu for your specific monitor, which is accessible via hardware buttons on your display.
Got it? Good. Again, if you're considering jumping beyond 1080p be sure to check out our guide to the best graphics cards for PC gaming to see the best GPU options for 1440p and 4K resolution.