Choosing the best Android phone for you is a big decision. The Android universe is teeming with options, from super-expensive flagship phones to more affordable models that make a few calculated compromises, to models expressly designed for, say, great photography.
Chances are that whichever phone you buy, you'll keep it for at least two years. So we've made picks for the best Android phone in key categories. Check out our summary Cheat Sheet, or keep reading for details on each pick and the runners-up. At the bottom of this article, we link to all our recent Android phone reviews—in case you have your eye on a model that didn't make our cut.
We also have a rundown of how our favorite Android phones stack up against the iPhone 11, for the iOS curious.
Latest Android phone news
Here are the latest stories:
Google has announced that the Android 11 beta will be announced via a YouTube stream on June 3. Developers have been using the new OS since February, and while there aren't many features worth writing about yet, Google is teasing "news, updates, and announcements on connectivity, controls, safety, security, productivity, accessibility, and a whole bunch of stuff we're not ready to tell you about yet."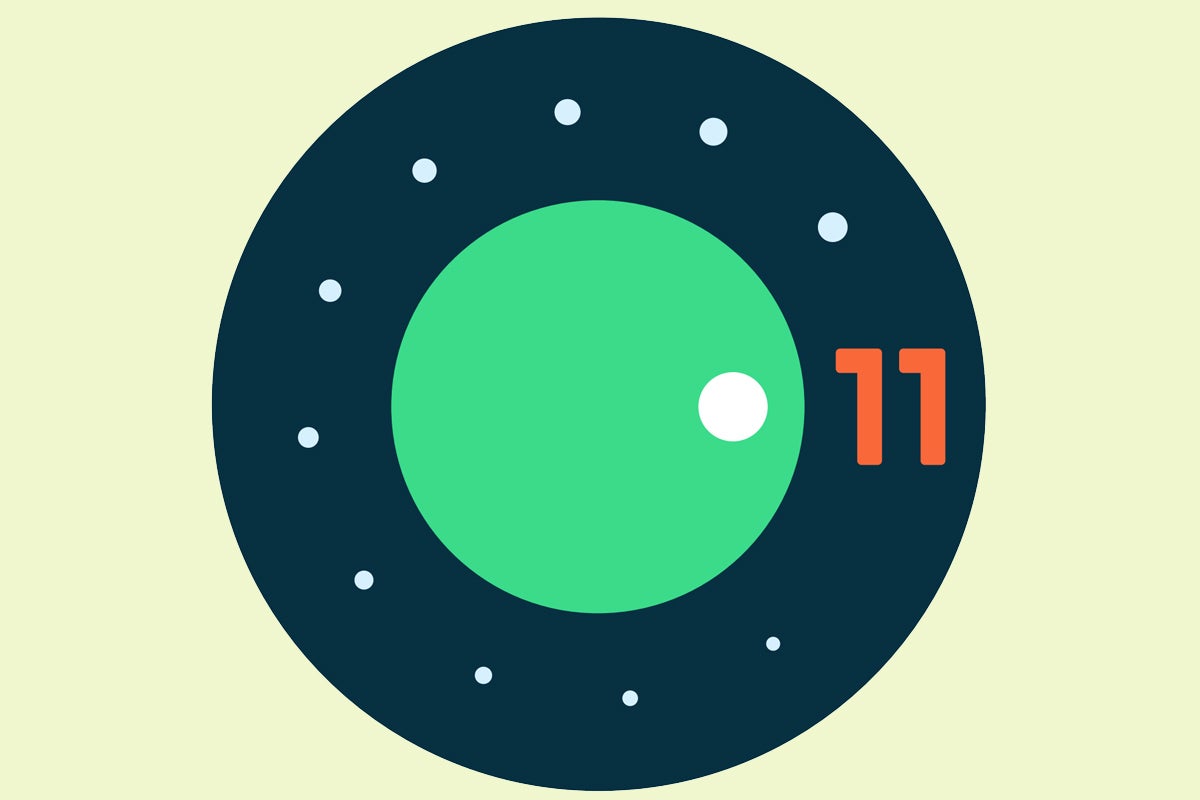 The Google Pixel 4a is on the way, and it will reportedly bring a new screen size, faster processor, and new camera tricks. Rumors say it will have the same $399 price tag as well, which would make it an instant contender for the value buy of the year.
Best Android phone overall
OnePlus 7T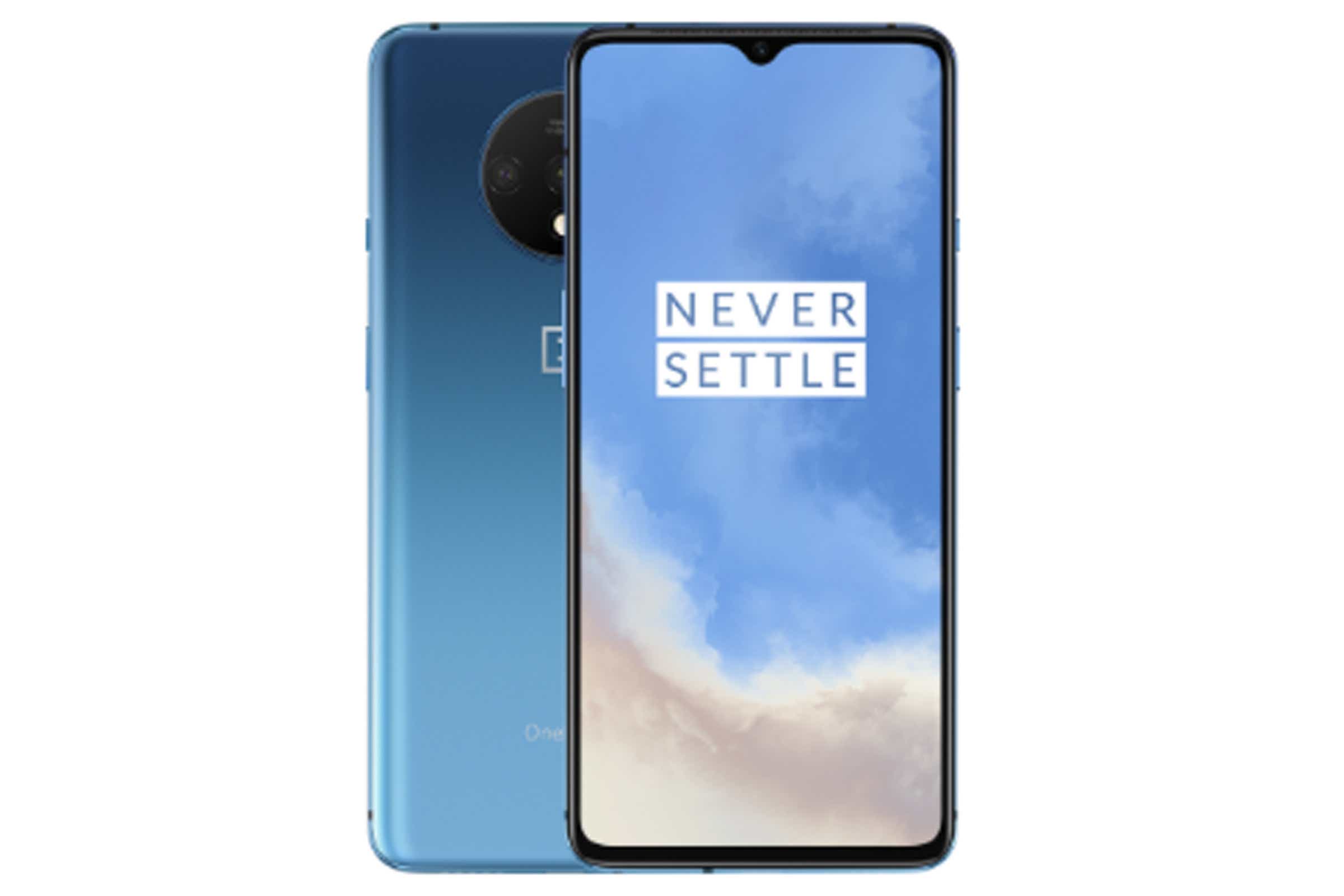 Price When Reviewed:
$599
You might think that we've forgotten to update this article, but nope, we still recommend the OnePlus 7T as the best phone of 2020—even though it released in 2019. While the newer OnePlus 8 and OnePlus 8 Pro phones have better specs and 5G, they also bring much higher prices. That makes the $599 price tag of the 7T a downright steal, especially if you can grab it during a OnePlus sale, which could knock $100 off. With the Snapdragon 855+ processor, a 90Hz refresh rate, and a solid triple-camera system, the 7T has the best combination of specs, features, and good looks, even compared to newer phones with better specs. Read our full review.
Runner-up
Galaxy S10+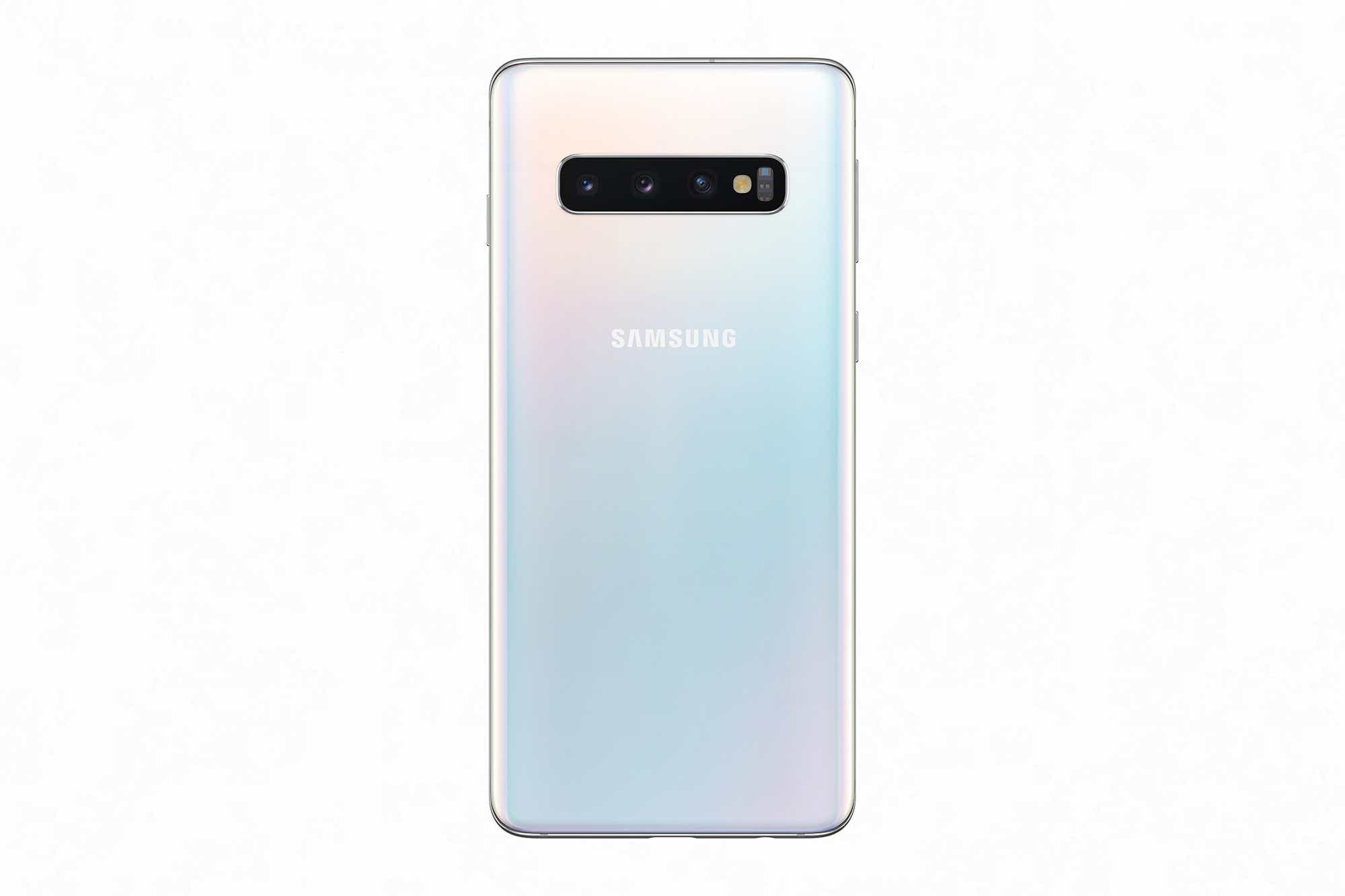 Price When Reviewed:
$850
Samsung's S20 Ultra may be the most phone you can buy, but even if you have a thousand-plus dollars to spend, we'd still recommend buying a Galaxy S10+ instead. Sure it might have a slower processor, less RAM, and a slower display as compared to the S20, but Samsung's S10+ is still a fantastic phone with more than enough performance for even the most die-hard Android users. And now it costs $150 less then it did when we recommended it last year. You might not technically be getting the best Galaxy phone, but for hundreds of dollars less, the S10+ is a no-brainer decision over the S20 Ultra. Read our full review.
Best Android phone for photographers
Google Pixel 3 XL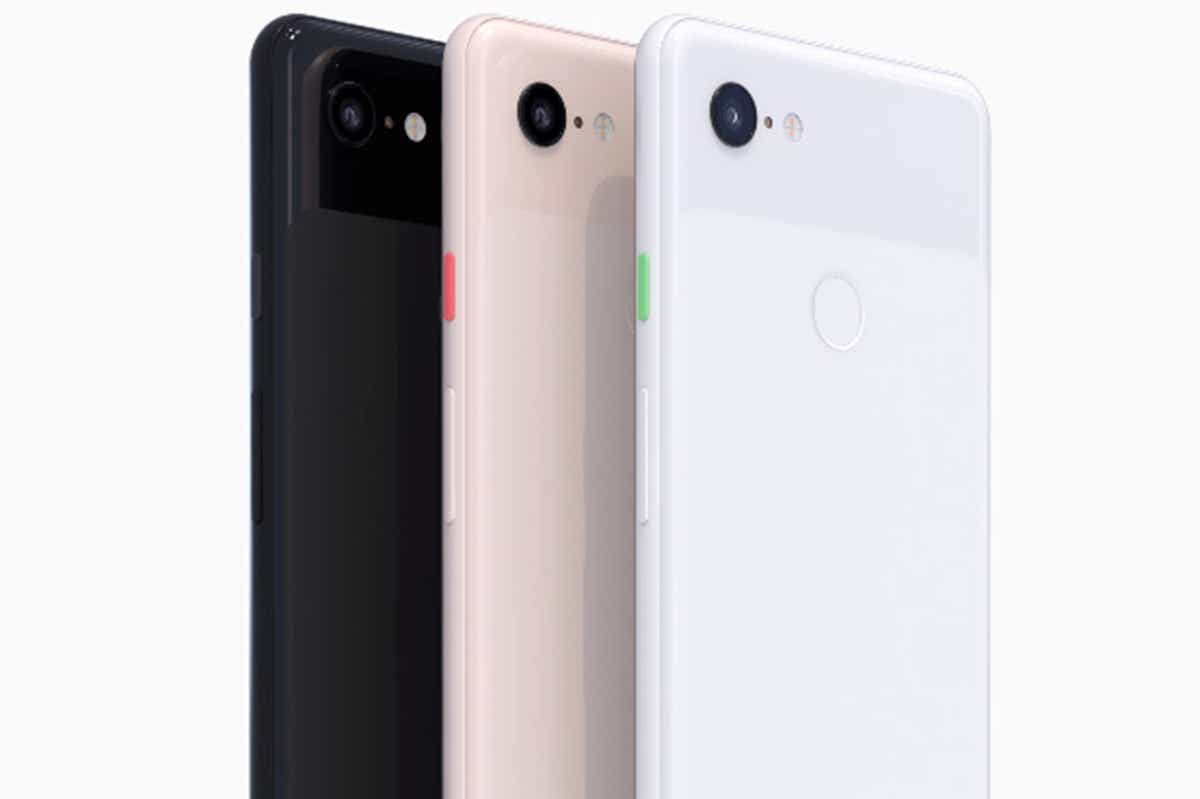 Price When Reviewed:
$899
Yes, the Pixel 4 is the newest Google phone, but we have enough issues with it to recommend its predecessor for serious smartphone photographers. It might not have the dual camera that's on the Pixel 4, but we can safely say you won't miss it. Portraits and zoomed photos look just as good on the Pixel 3 as they do on the Pixel 4, and the experience is basically the same. Plus the Pixel 3 is cheaper, and you'll get three years of free unlimited storage in Google Photos in original quality, a benefit Google took away with the Pixel 4. Add in Android 10, Live Caption, the Recorder app, and the new compact Assistant interface, and you've got the best parts of the Pixel 4 without the headaches. Read our full review.
Best Android phone for productivity
Galaxy Note 10+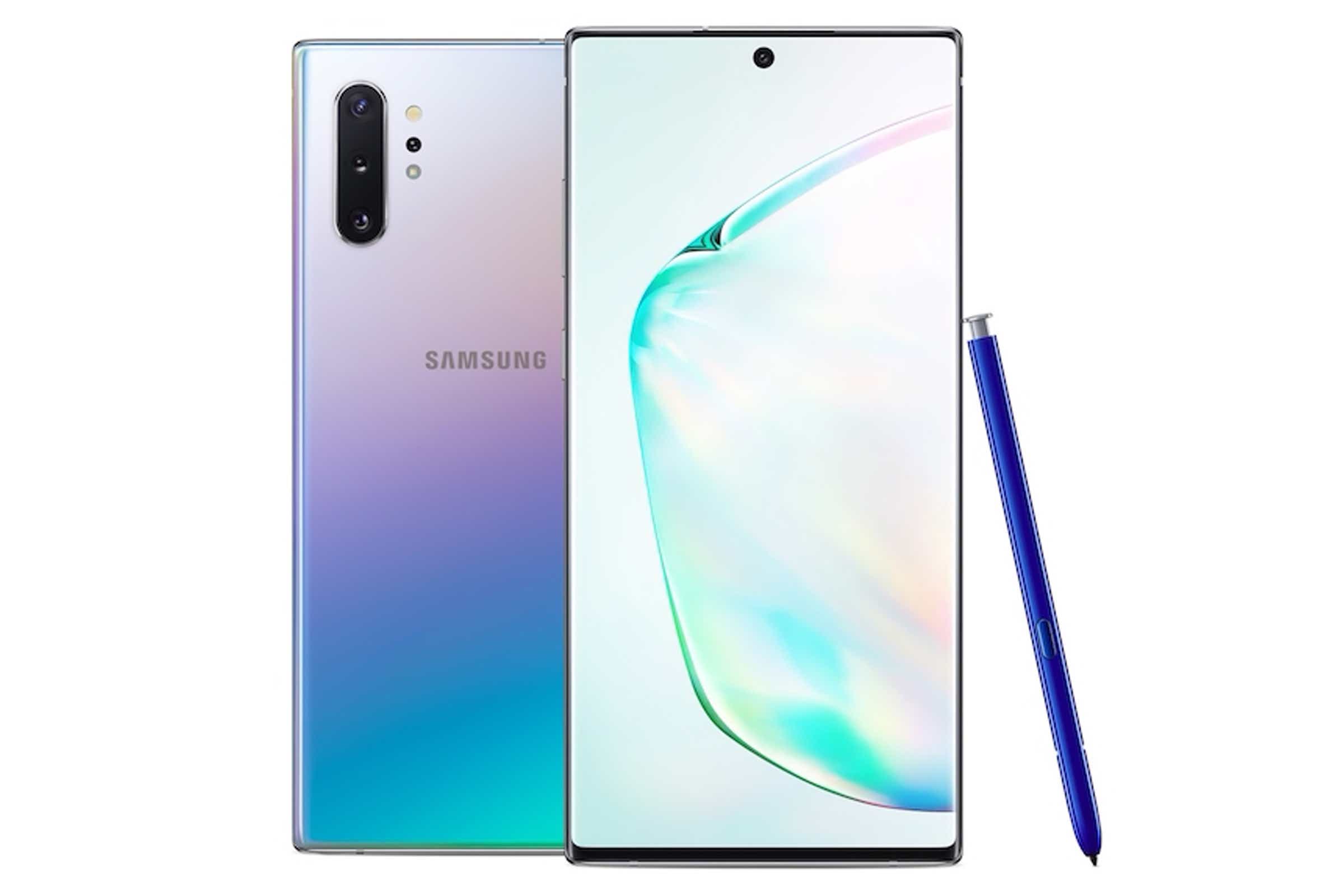 Price When Reviewed:
$1099.99
No matter what handset you're upgrading from, the Note 10+ will be an improvement, likely a significant one. It's not just the speed (though it's basically the fastest phone ever made) or the display (which is pretty much flawless). From the bezels to the battery life, the Note 10+ is at the very top of its game, capping off Samsung's strongest year in recent memory. Read our full review.
Best bang-for-the-buck Android phone
Google Pixel 3a
Price When Reviewed:
$399.00
When we first heard a cheaper Pixel was on the way, we didn't really know what to make of it. But once it arrived, it made perfect sense: The Pixel 3a isn't a cut-rate Pixel 3, it's just a cheaper version of the same great phone. Android 10? Check. OLED display? Check. Great camera? That's a big check. For $399 or $479, the Pixel 3a delivers simply stellar photography, not to mention the best experience you're going to find in an Android phone this side of the Pixel 4. Read our full review.
Runner-up
OnePlus 6T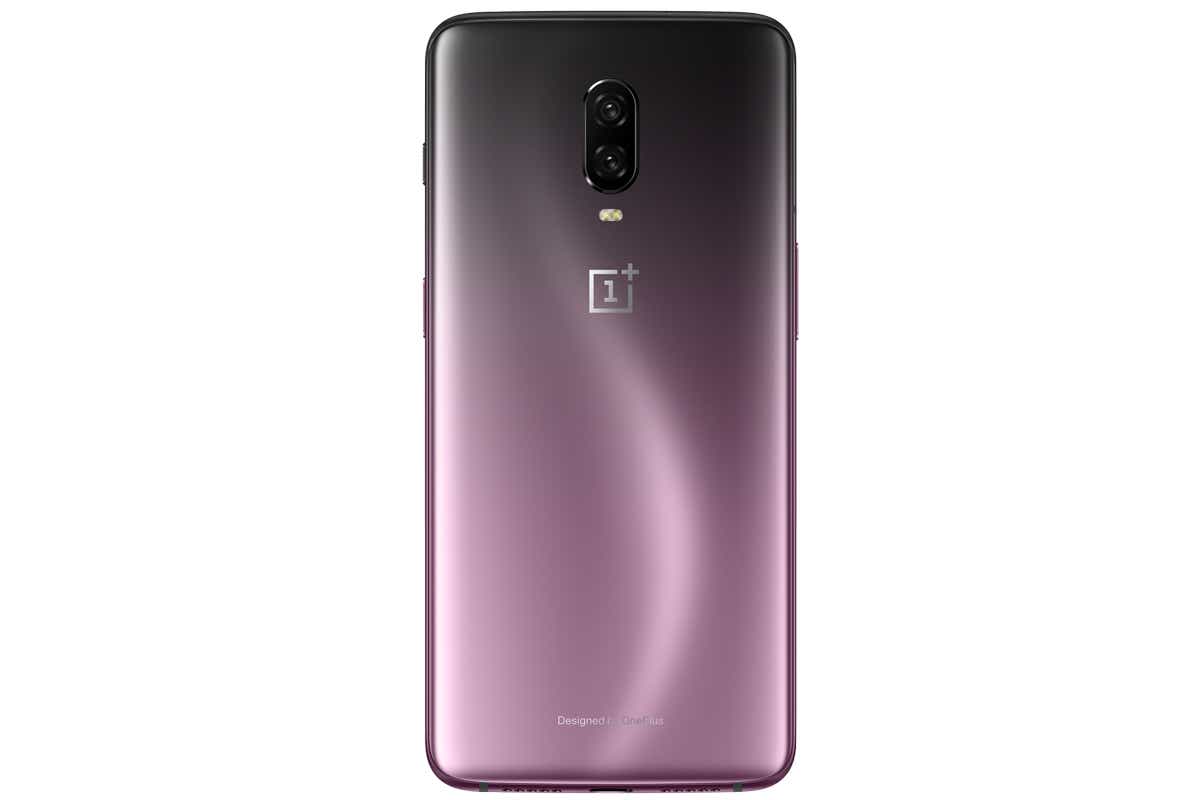 Price When Reviewed:
$579
There's really no other competition in the value category than OnePlus. While the price of its phones have steadily ticked up along with its far-higher-priced peers, OnePlus has consistently delivered good-looking handsets with premium specs for hundreds of dollars less than the iPhones and Galaxies of the world. The 6T has one more thing going for it: T-Mobile support. It's still missing wireless charging and IP-rated water resistance, and the camera lags behind those of top-tier handsets, but for the price, you simply can't buy a better Android phone—especially if you can get it when it dips to $350. Read our full review.
What to look for in an Android phone
While most smartphones might look pretty much the same, buying one is a very personal experience. We all have unique needs, a unique budget, and personal preferences. You might need to access secure corporate email and documents with a phone that works on lots of networks around the world. Or you might spend all your time chronicling your life on Snapchat. That said, there are major features of all smartphones that you should compare before making a purchase decision.
Display: A good display has a high-resolution, retina-style display (1920×1080 for smaller phones, 2650×1440 for larger phones), so even fine text is crisp and legible. Nearly every premium phone has moved to a 18:9 aspect ratio, bringing more height to the display while making it easier to hold, and OLED for better color accuracy and deeper blacks. A high contrast ratio and maximum brightness will make it easier to see in bright sunlight.
Camera: Smartphone vendors like to tout a camera's megapixels or portrait abilities, but a second lens and wide aperture (low f-stop number such f/2.0 and as low as f/1.5 on high-end phones) get you only so far. The particulars of the sensor, image processing chip, and camera software have a huge impact on the photo- and video-taking experience.
You want a camera that launches quickly, focuses in an instant, and has no lag between hitting the shutter button and taking the photo. A great phone camera is one with great processing, that can produce shots with accurate colors and little noise in lots of different environments. If you take selfies, pay particular attention to the quality of the front-facing camera. Finally, we love manual camera controls, and reward phones that offer lots of fine-tuning options.
Processor and memory: Nearly every modern phone is "fast enough" for common tasks like web browsing and social media, and nearly every premium phone uses the same processor: the newest Snapdragon 800 Series chip. But unless you plan to use your phone for more taxing activities like 3D gaming, VR, or video editing, you don't always need a super-high-end processor and tons of RAM. Still, don't settle for less than 2GB of RAM and a Qualcomm Snapdragon 600-series processor or better.
Battery: Every time a new poll is taken about what users want out of their next smartphone, "better battery life" is at the top of the list. The capacity of a smartphone battery is measured in milliamp-hours (mAh), and ranges from just under 3,000 mAh to around 4,000 mAh. As a rule of thumb, more mAh is better. But phones with bigger, brighter displays and more powerful processors drain the battery more quickly, so a smaller and less expensive phone with a 2,500 mAh battery might actually last longer than a high-end phone with a 3,300mAh one. AI and battery-saving modes are helping phones last longer and longer. You shouldn't settle for one that doesn't get you through a full day without needing to run for a outlet.
Size and weight: Some people love big phones. Some love smaller phones. Some want a lightweight phone that disappears in the pocket, while others need to feel some heft. It's a matter of personal preference. With shrinking bezels and changing ratios, even 6-inch phones can be held comfortably in most hands. Before you decide, head to your local carrier or electronics store and try on a few different models for size.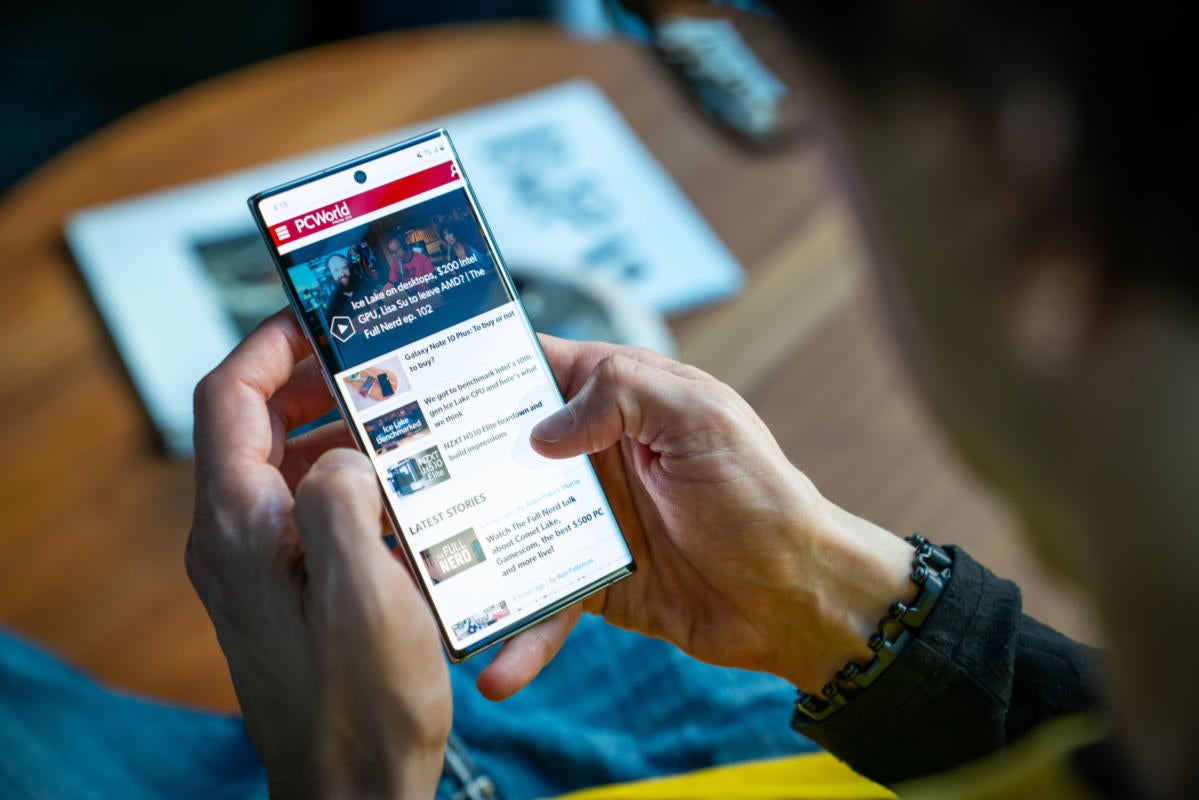 Software and bloatware: If you want a phone that runs pure Android with no embellishments, you need to buy a Pixel phone or an Android One phone. Anything else you buy is going to have a custom build of Android—and that could be good or bad (or both at once).
Phone makers change the Android interface and icons to varying degree, and add features and software of their own. Sometimes this stuff is useful, sometimes it isn't. Pre-installed apps that can't be removed (usually called "bloatware") can slow down your phone or, at the very least, take up valuable storage space. And if you buy a phone from a carrier instead of an unlocked carrier-neutral model, you'll probably find a bunch of carrier apps you may not want. Know what you're getting into before you buy.
Updates are also a concern. Pixel phones get the latest version of Android and security patches on day one, but most other phones take weeks to deliver patches and months to push out updates, if they get them at all. That's true of premium phones such as the Galaxy S8 and budget phones alike. So consider that when committing to a new phone.
How we test Android phones
First and foremost, we spend at least several days with the phone under review, treating it as if it were our one and only. No number of lab tests or benchmarks will tell you as much about a phone as living with it for awhile. We're concerned with real-world performance, stability, interface usability, camera quality, and whether proprietary features are useful or cumbersome. We use social media, check email, play games, take photos and videos in a variety of conditions, navigate around town, and do all the things most people do with their phones.
Of course, we also run extensive benchmarks: 3DMark (both Ice Storm Unlimited and Sling Shot), PCMark, GFXBench, AnTuTu, Geekbench, and Vellamo. We run all our tests with the phone set up the way it would be out of the box, without disabling any pre-installed apps or services. We do, however, make efforts to ensure benchmarks are not interrupted by notifications, and that background downloads aren't taking place. We may not report results from all of these tests (real-world everyday performance is far more important than benchmarks), but we do share the most interesting results.
Before running each benchmark, we make sure the phone is charged to 100 percent, plugged in, and left to cool off. Phones can sometimes run slower as their batteries get low, and charging the phone can make it hot and cause the SoC to slow down. So we do our best to make sure every test starts with the phone topped off and at room temperature.
When we run battery benchmarks (PCMark and Geekbench), we calibrate the display to 200 nits and disable all auto-brightness and screen-dimming features. Display brightness plays a major role in draining your battery, and we want to create a level playing field. Of course, we also keep a close eye on how long the battery lasts in our everyday use, including screen-on time, standby time, and even how fast the battery charges with the included charger.
But most importantly, we use them. When we get in a new Android phone, it becomes the reviewer's daily driver, so we load it with apps, streaming services, and documents to get an accurate representation of how it will perform under light, medium, and heavy loads. Benchmarks are nice, but they can be gamed, and there's no better way to judge a new phone than to put it through the paces of a normal routine.
Android phone reviews
Is there a phone you're interested in, but don't see it recommended as one of our top picks? That's fine—different users have different needs and preferences. Maybe another model is the best one for you. Take a look at our latest top reviews to see what else is out there.