Now that AMD's boffo Ryzen 4000 chips and Intel's 10th-gen Comet Lake H are both out, laptop shoppers have to decide whether to wait for shiny new models to ship, or jump now to find some good deals on the current generation still available.
The biggest surprise was the Ryzen 9 4900HS we reviewed in the Asus ROG Zephyrus G14 laptop. We expected the CPU to be fast, but we didn't know it would handle its acoustics and thermals so well, too. Ryzen 4000 and the ROG Zephyrus G14 have reset what to expect out of a gaming laptop for performance and portability.
Not to be outdone, Intel's new 10th-gen Comet Lake H also resets what to expect out of gaming and workhorse laptops with a Core i7. That's because Intel has now introduced 8-core CPUs with Core i7 branding, after previously restricting that high core count to the premium Core i9. It brought enough of an improvement for us to pronounce the 10th-gen Comet Lake H Core i7 the best Core i7 we've ever seen.
Should you wait for the new laptops, or find a good deal on existing models? We'll help you decide by going through the pros and cons for each generation.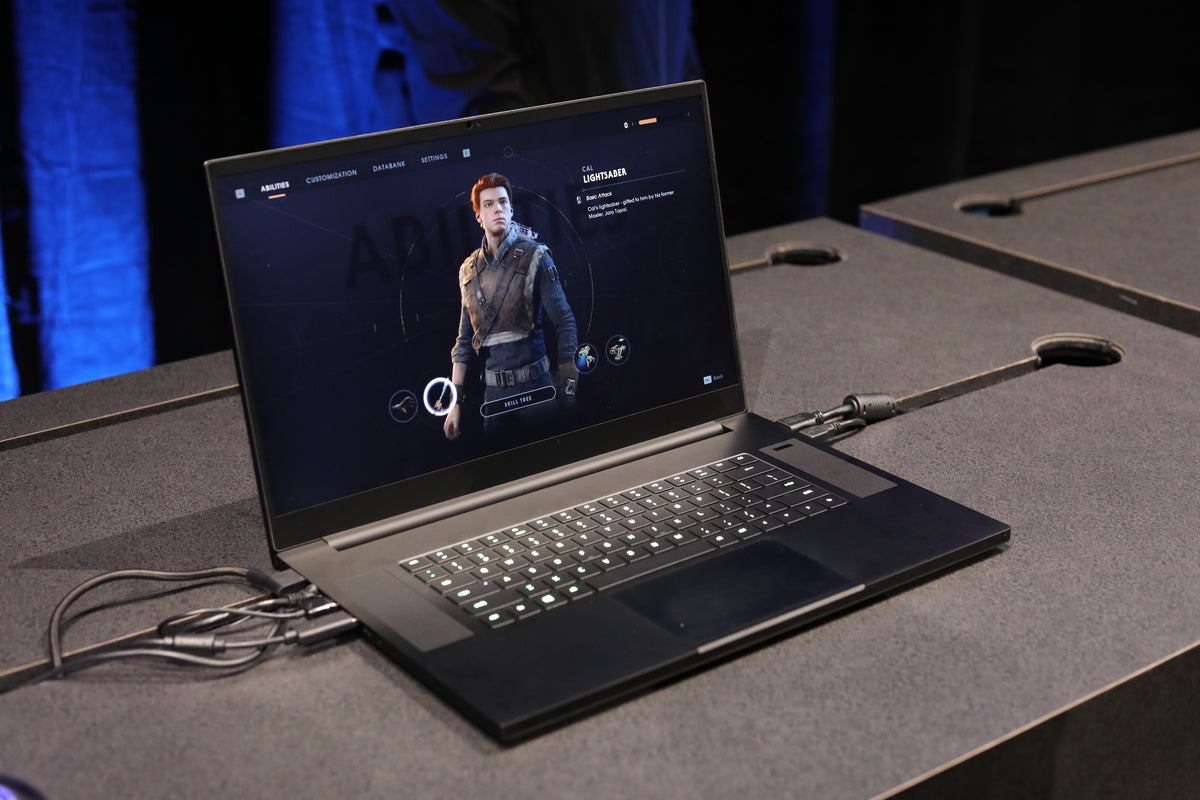 Wait: If you want a high-end Ryzen laptop
The biggest problem for those excited to buy a Ryzen 4000 laptop today is there just aren't that many available, let alone with the hardware you might want.
The first Ryzen 4000 laptop out the gate, the Asus ROG Zephyrus G14, went from pre-order to sold-out at Best Buy.com seemingly overnight. At $1,450 with a Ryzen 9 and RTX 2060 Max-Q chip, it's not even high-end, but it was the only game in town. You can still click the link and gaze sadly at the Sold Out button, the same way you look at the empty toilet paper shelf.
Gamers set on a GeForce RTX 2080 Super Max-Q or a 17.3-inch HDR screen pretty much have no choice today but to reach for Intel's new 10th-gen CPU. While Ryzen 4000 is easily the superior CPU in many tasks, if you can't get it with the GPU you want, the Thunderbolt 3 you want, or the screen you want, then it doesn't mean much. To be honest, you'll be happy with either CPU.
If you're dead-set on Ryzen 4000 in your laptop with a checklist of features, you should definitely wait. Oddly, we haven't seen Ryzen 4000 chips announced with Nvidia's fastest GPUs just yet, but we fully expect them to materialize.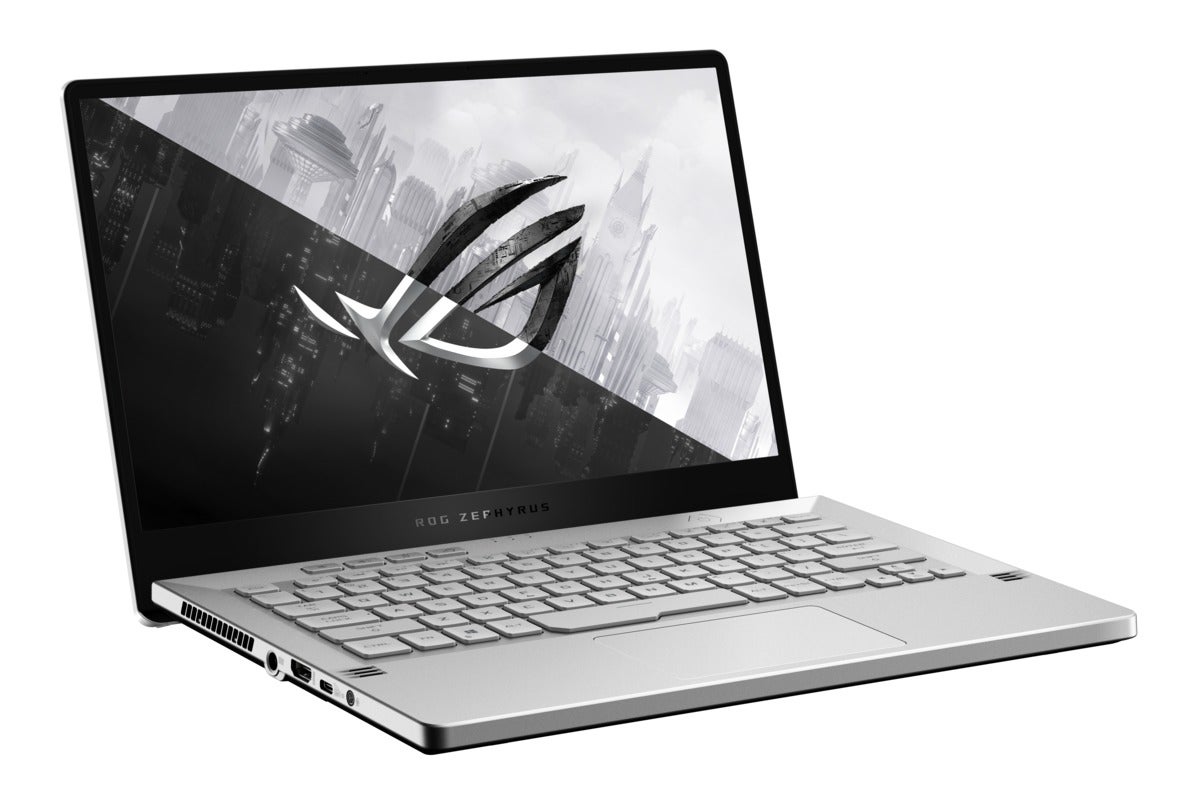 Wait: If you're a gamer (unless you like good deals)
While AMD and Intel got a lot of the glory this round, the other shout-out should go to Nvidia with its new GeForce RTX Super-series of GPUs, as well as the updated version of Max-Q.
Both RTX Super GPUs and Max-Q labels bring a hefty uptick in performance. Although we're still waiting to see more implementations in production laptops, Super seems to increase performance across the board. A GeForce RTX 2070 Super Max-Q, for instance, seems to run as well as some GeForce RTX 2080 Max-Q chips.
Max-Q itself is evolving. While in the past it meant giving up a lot of performance, memory and power optimizations mean you're no longer robbing Peter to pay Paul.
Add up Ryzen 4000, 10th-gen Comet Lake H, and GeForce RTX Super, and we can say if you want to buy a new gaming laptop, waiting will be worth it.
Great gaming laptop available now
Razer Blade 15
Price When Reviewed:
$2599.99
The only fly in the ointment is our current world events. Laptops are rolling out far slower than expected. If you want the perfect laptop with X feature, combined with Y screen, and Z CPU, then you might be waiting longer than usual.
While we're leaning toward 'wait' for gamers, there is a strong counter-argument to be made. Something new and hot doesn't immediately make the previous generation truly "obsolete." The 9th-gen Intel Core H CPU has proven itself in many gaming laptops, including the recently reviewed HP Pavilion Gaming Laptop 15t ($1,440 on HP.comRemove non-product link) and Dell G7 15 7590 ($1,400 from Dell.com). Both of these older models are already pretty affordable, and you'll likely see price cuts to move them before the new models arrive—so you could snag a good deal.
Don't wait: If you use your laptop for content creation
We're leaning slightly in the 'don't-wait' direction for users buying laptops for content creation tasks, such as editing video. We know you need the same powerful GPU and powerful CPU, plus lots of RAM and storage, that a gaming laptop needs. With AMD, Intel, and Nvidia all dropping new wares, you could wait.
Good workhorse available now
Lenovo Yoga C940 15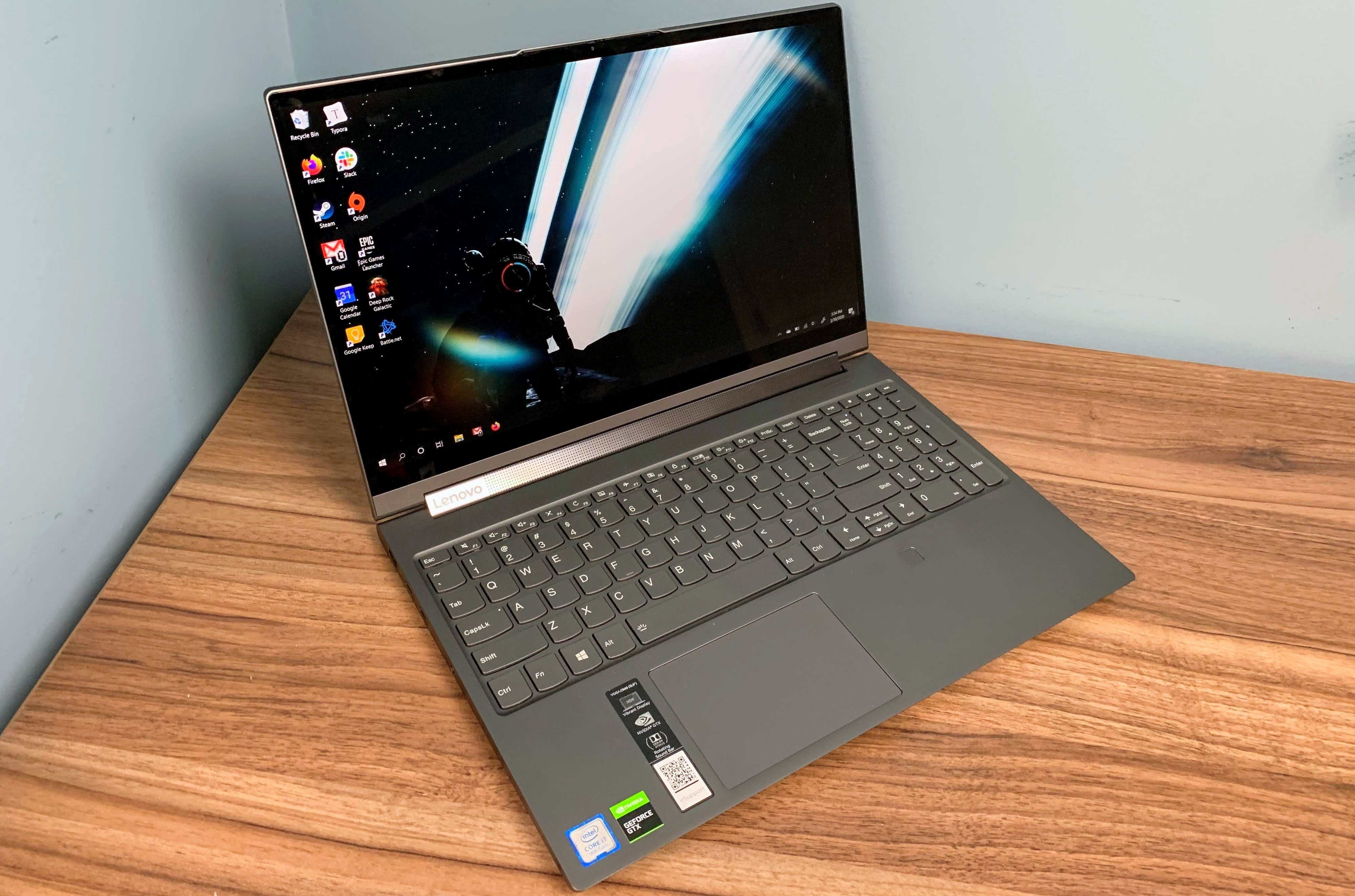 Price When Reviewed:
$1190
Just as with gaming laptops, though, if you need it now, or if you're looking for a good deal, you should find some affordable 9th-gen Intel Core H-based laptops just about now. You'll give up a little performance, but these current models are already plenty capable and available.
Wait: If you're an ultraportable power user
We know, we know, you don't believe there's such a thing as someone who wants as much performance as possible in an ultralight laptop. After all, if you need the performance, why not just step up to a 3.5-pound laptop such as Asus' ROG Zephyrus G14? But we also recognize that there are people who think going from, say, MSI's Prestige 14 at 2.8 pounds ($1,699 at Amazon) to anything heavier is asking too much.
That's why we're recommending that those who need as much performance as possible should wait for the first Ryzen 4000 "U-class" laptops. Unlike the H and HS variants, which are rated at 45 watts and 35 watts, the U-class Ryzens will sip power at 15 watts. With the impressive performance we're seeing with the HS CPUs, we think the U parts will bring similar verve to the ultraportable category.
Don't wait: If you use your laptop for Office, browsing, and everyday use
While high-end users have a lot to think about, mainstream users who live in Office and in browser windows don't need to wait. They can already enjoy smaller and lighter laptops, typically using U-class CPUs designed to sip less power and generate less heat.
The latest 10th-gen Comet Lake CPUs, and even their 8th-gen U predecessors, are available right now. Buying a laptop with an 8th-gen CPU would be a good bargain for those on a tight budget, while those who could step up to a 10th-gen CPU will see some incremental benefit in performance and other features.
Think about Intel's 10th-gen CPUs this way: Comet Lake gives you up to six cores (on some models), but its 14nm architecture and integrated UHD graphics are basically the same that we've seen for years. The Lenovo Yoga C740 2-in-1 we reviewed recently ($790 on Lenovo.com) is a good example of a 10th-gen Comet Lake laptop that's both capable and affordable. Its higher-end sibling, the Yoga C940 ($1,430 from Microsoft.com), uses Intel's 10th-gen Ice lake CPU, with a 10nm process and fairly powerful Iris-based graphics performance. However, these chips are limited to four CPU cores. Differences aside, both would be fine for mainstream users.
The shape of CPUs to come
The good news is that there's almost no bad choice. You don't have to wait for a good laptop—Intel's current lineup of 8th-gen, 9th-gen, and 10th-gen mobile CPUs already offer great options for all levels of user. If you do wait, the future is even brighter: Both AMD and Intel have strong product lines in the pipeline, and we're continuing to see more leaked results (which can't be confirmed) from Intel's upcoming Tiger Lake U chips. Based on an enhanced 10nm process used for its Ice Lake U CPUs, Tiger Lake U might very well be the company's first legitimate response to Ryzen mobile chips.