If you aren't already aware, March 14 is the day we celebrate the most irrational of numbers, Pi. (Get it, 3.14?) So what better way is there to mark the geekiest day of the year than with some great deals on Raspberry Pi gear? Look no further than Newegg, which has a slew of Raspberry Pi and other maker kits and products on sale today.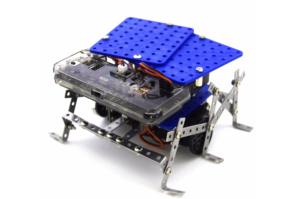 First up is the Rokit Smart 11-in-1 Programmable Robot Kit for $95.82—a great deal for a kit that usually sells for $120 on Amazon. You'll get a Smart Inventory Arduino-compatible circuit board, DC motors, peg boards, and various other essentials to create your robot, which you can use as a rubber band shooter, line-tracker, and more.
For anyone aiming to use a Raspberry Pi as a home theater PC, the DIY Pi Destkop case with a Raspberry Pi 3 board and PSU is $89. That's about $10 off the usual price. The case is pretty sleek and also comes with its own add-on board, heat sink, USB adapter (Type-A), and an mSATA socket for up to 1TB SSDs.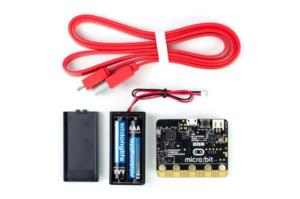 Finally, fans of BBC's micro:bit can get MakerBright's essentials kit for the maker-focused programmable computer for $25, about $7 cheaper than other stores. It includes the micro:bit board, USB cable, and a 2xAAA battery holder.
So there you have it, three deals to get your Pi on for 3-14.