Microsoft's next Windows 10 upgrade, known as the April 2018 Update, improves Windows in numerous ways. But Microsoft has also added innumerable under-the-hood adjustments. That's why this roundup exists: to underscore smaller additions you might miss, or explain subtle changes in how Windows 10 works.
(Update: We've updated this story now that Microsoft has confirmed the next feature update of Windows as the April 2018 Update.)
Unlike previous lists we've compiled, some of these hidden features seem tentative, with more work clearly needed. Fortunately, Microsoft seems inclined to keep developing Windows 10, with no major replacement on the radar. (We'll highlight the very best features as part of our review.)
One-click data deletion
One of the continued complaints about using Windows 10 is Microsoft's use of telemetry, i.e. collecting all sorts of information about you as you use Windows. Well, in addition to the privacy controls already built into Windows, there's now an actual Delete button (Settings > Privacy > Diagnostics & Feedback) which removes all of the diagnostic data that Microsoft has collected on your device.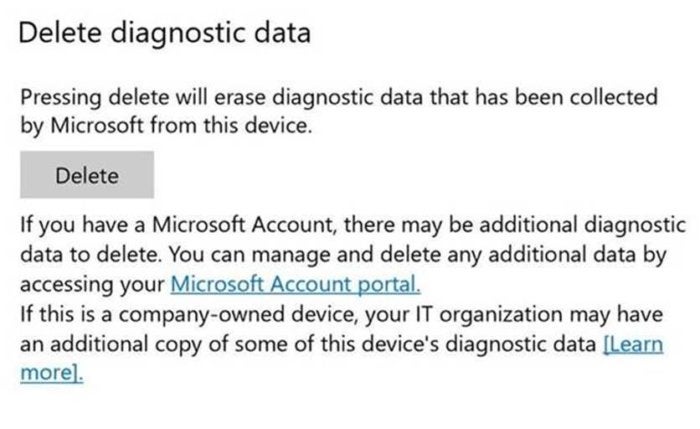 As the disclaimer notes, you may have information associated with your Microsoft account stored within the cloud. You'll have to visit Microsoft's privacy dashboard to purge this information.
App-by-app GPU management
If you own a desktop PC with a graphics card, you probably know that both AMD and Nvidia supply utilities whose functions include selecting which GPU apps you should use: either the economical integrated graphics chip inside your CPU, or the power-hungry discrete GPU. Now Windows takes control over that decision by default. (Go to Settings > Display, then click the Graphics settings link at the very bottom of the page.)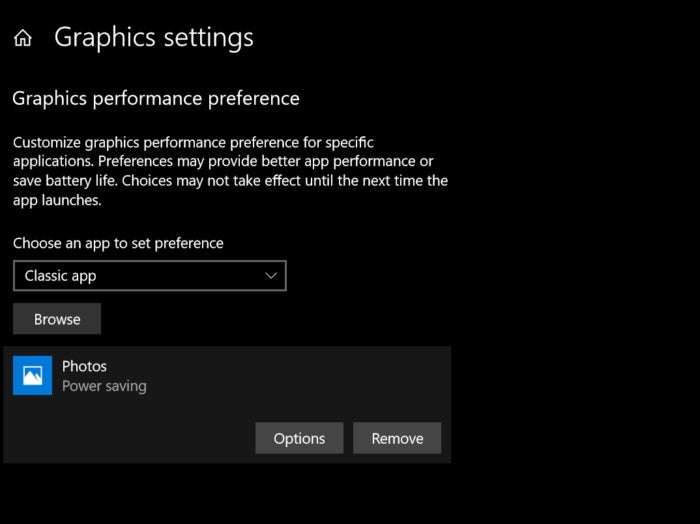 Don't worry, this isn't another case of Windows intruding into your life. With most apps, letting Windows make the decision is perfectly reasonable (apps actually have the final say). But in the rare case where you'd prefer your integrated GPU to run a simpler game like Asphalt 8 to preserve your laptop's battery life, this new control allows you to do that.
A better Game Bar
Microsoft wants you to stream PC games via Mixer, and to help you do that, it's revamped the Game Bar. Now you'll find a clock (hurray!) as well as toggles to turn your mic and camera on and off. You can edit your Mixer stream title. Game Bar's still a bit obtrusive at times, and could become more so, the more toggles and switches Microsoft is tempted to add here. But the new additions are useful.

Fonts in the Microsoft Store
Many of us have a few favored fonts, and that's it. But for those who prefer a more varied typeface, Microsoft now allows you to download new fonts from the Microsoft Store. There's only nine or so as of this writing, but Microsoft seems to be planning to add more, just as the company has added dozens of Themes to personalize your PC.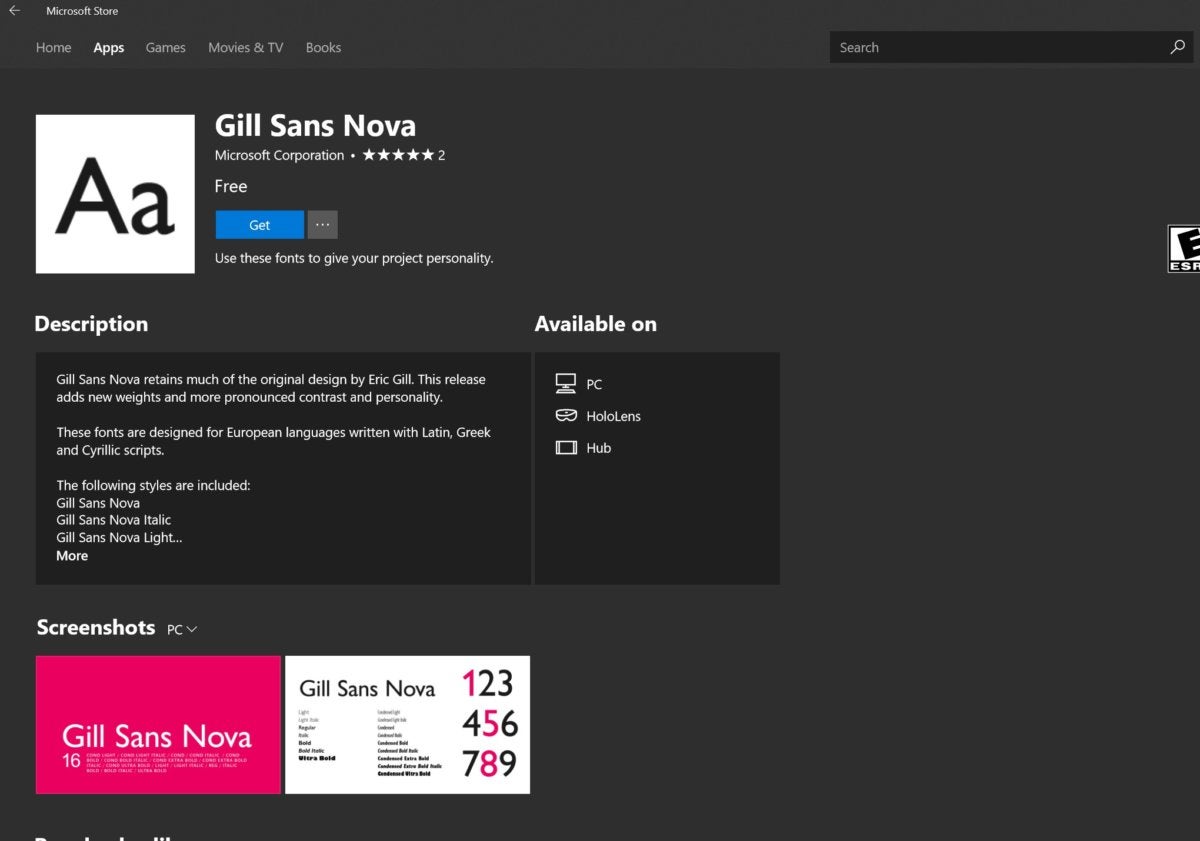 These fonts can be managed from your Settings menu, specifically Settings > Personalization > Fonts. While the settings allow you to preview a font in its various derivatives (regular, black, bold, italic and bold italic for the Arial font, for example) it also allows you to adjust new, variable fonts like Bahnschrift. Clicking Variable font properties down at the bottom of the page allows you to adjust its weight and width.
Swift Pair: On-demand Bluetooth pairing
Normally, Bluetooth pairing on a PC goes something like this: via Settings > Devices > Bluetooth, you click the + icon to begin the pairing process, then initiate pairing on the device as well.
The Spring Creators Update partially eliminates Windows from the equation. When you trigger a pairing request from a device, Windows pops up a notification asking you whether you'd like to go through with the request. Microsoft calls this Swift Pair.
Within your own home, Swift Pair sounds great. But in a crowded airport lounge or a community workspace, Swift Pair seems rife for mischievous or outright malevolent exploitation. Regardless, you won't be seeing much of it, as it's enabled only for the Microsoft Surface Precision Mouse, at least for now.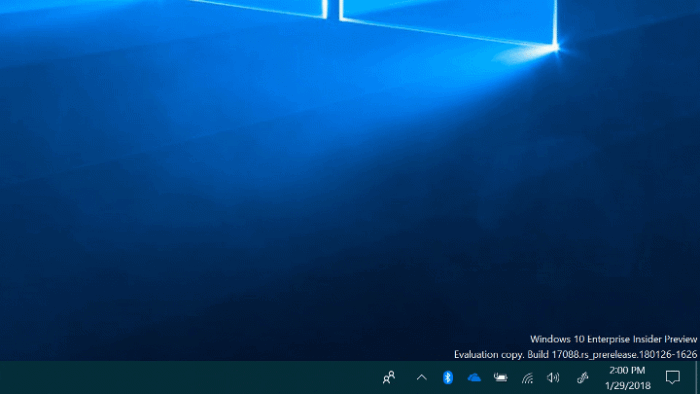 Go password-less within Windows 10 S
If you use a Windows 10 S machine, you'll now have the option of completely eliminating passwords in favor of the Authenticator app for Android or iOS. Essentially, Microsoft's sneaking a more secure two-factor authentication method into your PC.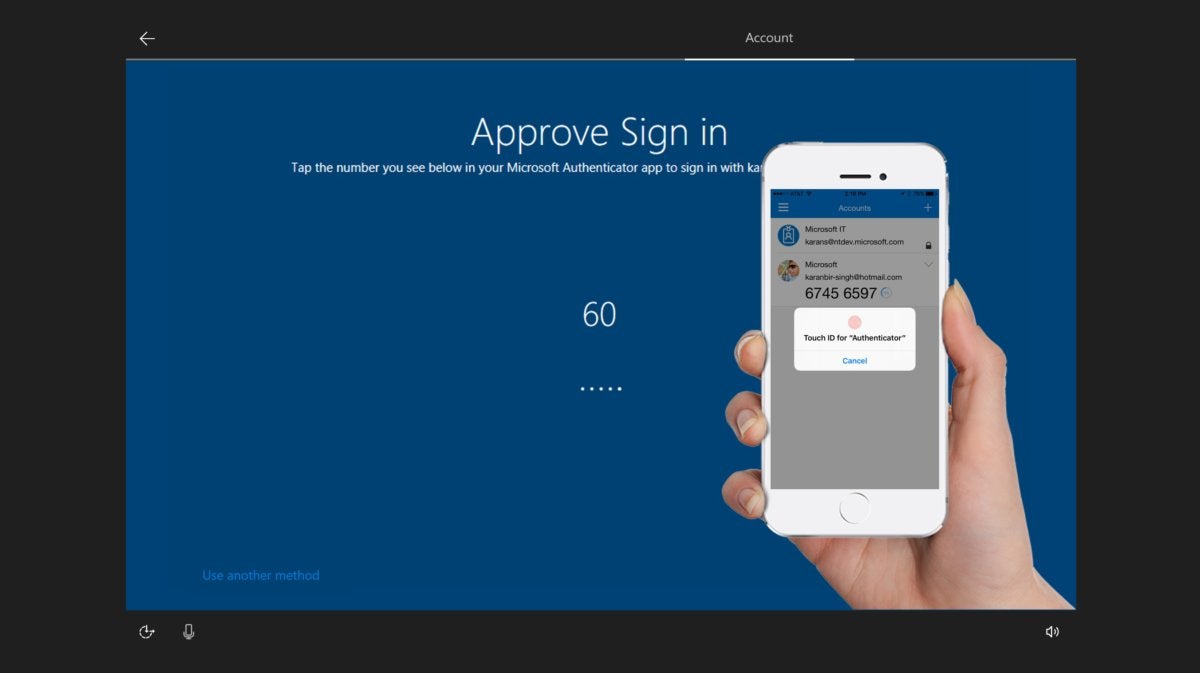 I haven't tested this personally, as I previously migrated PCWorld's in-house Surface Laptop onto Windows 10 Pro. But I've used the Authenticator app frequently. The app either offers you the option of entering a time-limited code into your PC, or, more conveniently, allows you to approve an authentication request with a single click. Given that Windows 10 S is apparently becoming the public face of Windows 10, you may see this option more and more.
Somewhat better Settings for your PC's audio
Placing granular audio controls inside your taskbar was a nice feature of the Fall Creators Update. But Microsoft's perpetual problem is that too many controls are scattered about, divvied up between the taskbar, Settings, and Control Panel. Microsoft's made a go of trying to phase out the Control Panel's audio settings by putting more granular controls inside the Settings menu. (It's still a work in progress.)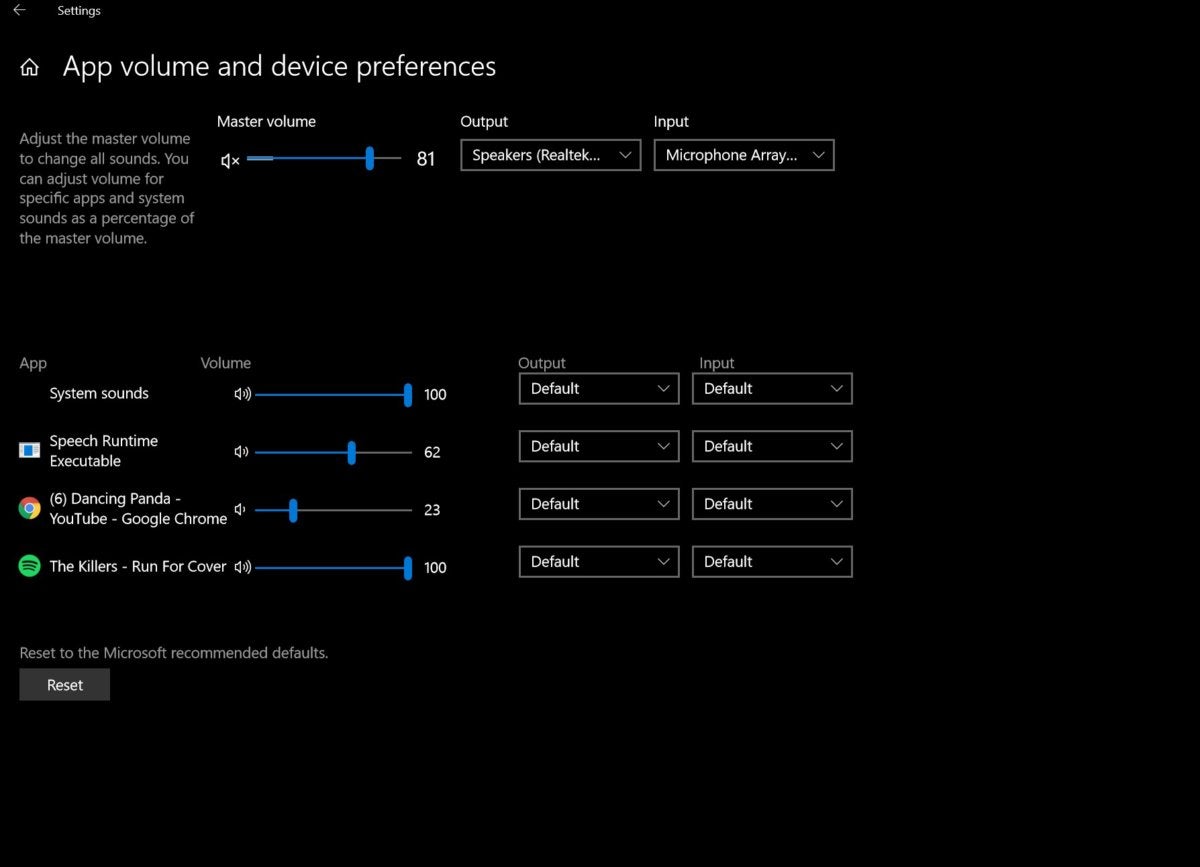 While the new Settings menu adds individual UWP app controls within the Audio settings, it conveniently leaves them in place on the taskbar, too. What's new are handy audio and mic level indicators that provide real-time feedback.
It's extremely frustrating, though, that Windows still doesn't offer a basic graphics equalizer—even though Microsoft added one to its Groove Music app, then killed off the Groove service that powered it, then routed users to Spotify. Does the Spotify app have a graphics equalizer yet? Of course not.
Autocorrect/autosuggest for hardware keyboard
Within this release, Windows 10's Spring Creators Update tries to provide the same smartphone-like autocorrect and autosuggest functions for the hardware keyboard that it does for the software keyboard that pops up on Windows tablets. Neither, unfortunately, really delivers.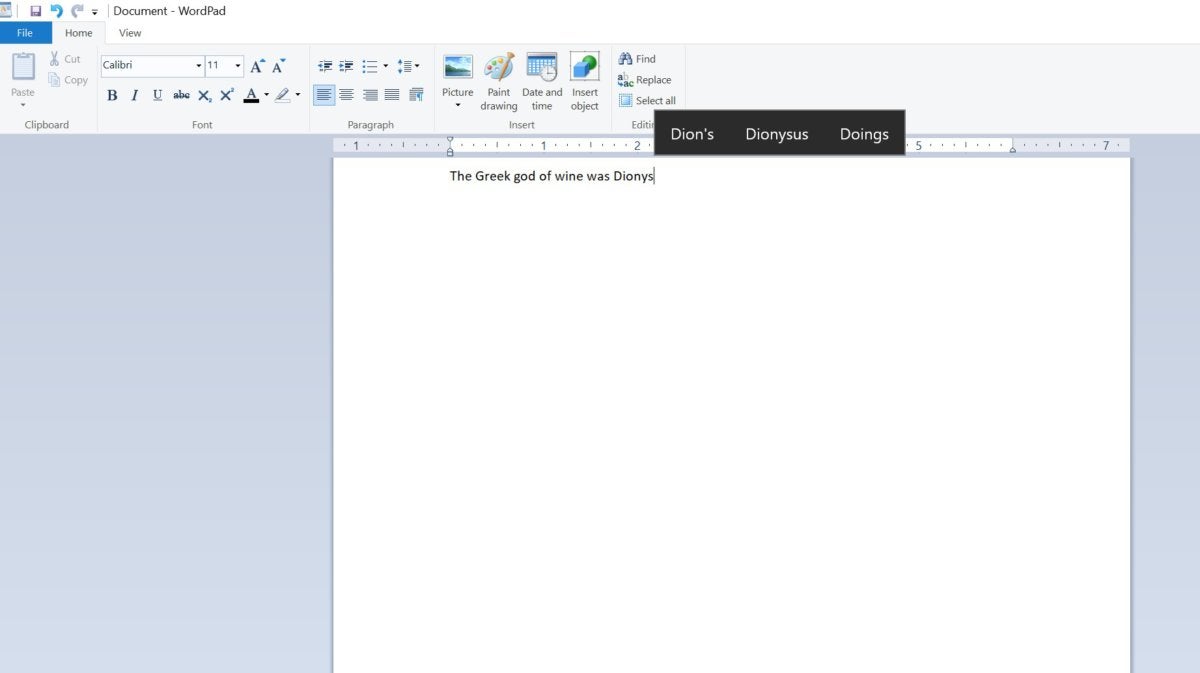 Within Settings > Devices > Typing, you have the option to toggle on auto-correct capabilities as well as auto-suggested words—but, oddly, auto-suggested words were enabled only if you toggle on auto-correction. As you type in apps like WordPad or Word, Windows pops up a list of three suggested words. Unfortunately, Windows' guesses are consistently poor; typing "dipt" yielded guesses like "football." And the way in which you actually select your word choice—clicking the up-arrow, then clicking the left- and right-arrow to navigate to your choice—quickly makes auto-suggestions a chore.
Every smartphone's keyboard already knows how to properly suggest words. When will Windows learn?
Improved eye tracking controls with Eye Control
For some people, eye tracker peripherals such as those made by Tobii remain their primary way of interacting with Windows. (Windows won't track your eyes with your laptop's built-in webcam.) For those who routinely use them, Microsoft has fine-tuned the shortcut menu in which users can interact with Eye Control, including a way to pause Eye Control to passively watch a video.

Better support for HDR displays
Chances are that you don't own an exotic, expensive, state-of-the-art HDR display. But Microsoft is looking forward to a day when both professional artists and everyday users enjoy a panel with higher graphic fidelity. Within the Fall Creators Update, Settings > Apps > Video Playback allowed you to toggle HDR support and apply processing power to improve the visual quality.
Within the Spring Creators Update, you gain a few new options, including calibrating your display (click Change calibration settings for HDR video…) that allows you to tweak the brightness of the display. (The "video" you're asked to adjust looks a lot like the static image below.)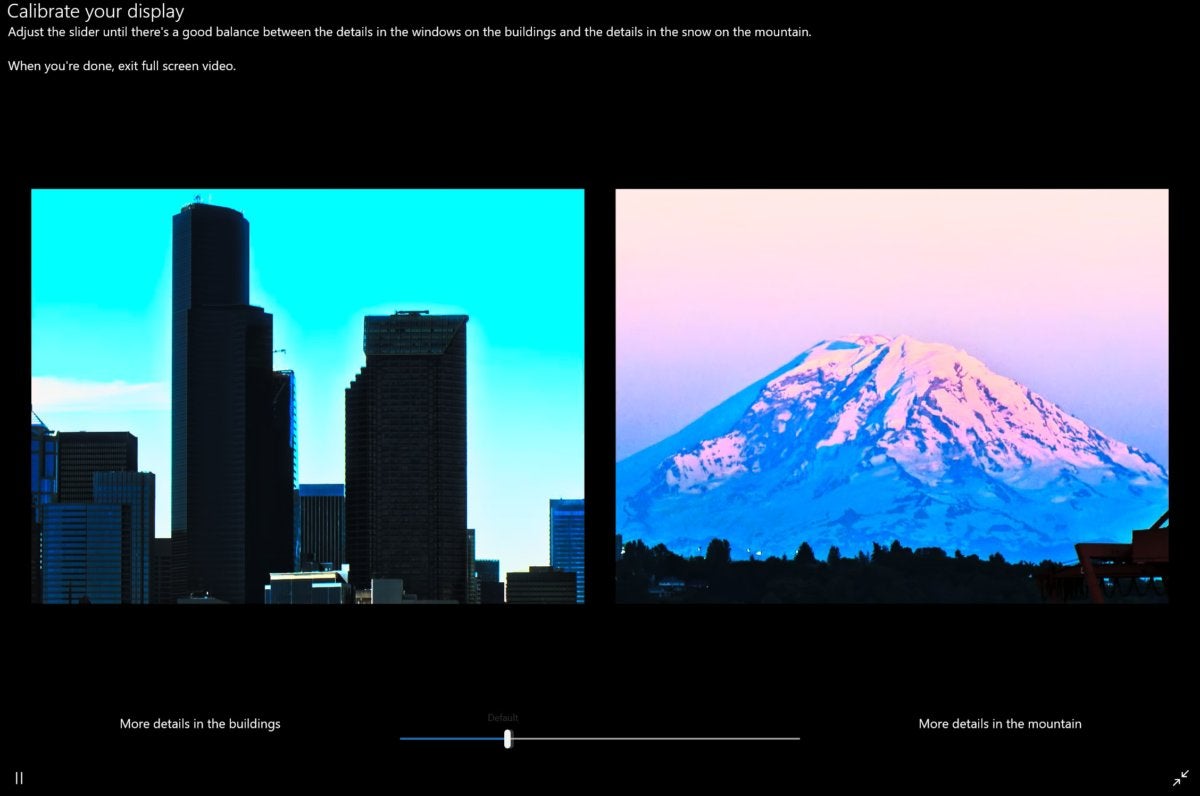 You also have more options when choosing to play back video. Within the FCU, you had the option to emphasize better battery life or better video when playing back video, including applying processing power. The latter option reduced battery life as it brightened the screen. Now, you have the option of leaving the screen brightness dialed down, while still applying more processing power to clean up the video.
Although I could see noticeable changes to the demonstration video on Microsoft's page as I adjusted the settings, I wouldn't say there was any measurable improvement. Part of that might have been because Windows mistakenly identified my test Surface Laptop as a device capable of rendering HDR video. The graphics properties of my adapter indicated that both the Laptop's display, as well as an external HDR-capable monitor in our lab, were still being rendered in SDR mode. If HDR does take off, Windows will need to indicate more clearly to users what their visual options are.
A larger MyPeople posse
Microsoft debuted MyPeople within the Windows 10 Fall Creators Update, allowing you to include icons of up to three of your closest friends within the taskbar, and giving them the ability to send pop-up notifications that included emoji. Microsoft originally limited the number of MyPeople friends to three; ten is now the limit. You can now drag and drop the icons to rearrange them, too. Previously, Microsoft hid any overflow within a separate, default icon. Now the friends who don't rate being included on your taskbar hide underneath the MyPeople icon itself.
Cortana changes, and not for the better
The appointment of Javier Soltero (responsible for the excellent Outlook mobile app) as Cortana's new boss will hopefully fast-track Cortana's development, which has stagnated. For now, the only real addition to Cortana is updated Lists, as well as better natural-language recognition, a la the Harman-Kardon Invoke.
Cortana was supposed to have added a sort of meta-List, called Collections, with suggestions for recipes, websites, and more. But the only suggestions Cortana provided were on my to-do list, such as "homework" and "water plants." C'mon.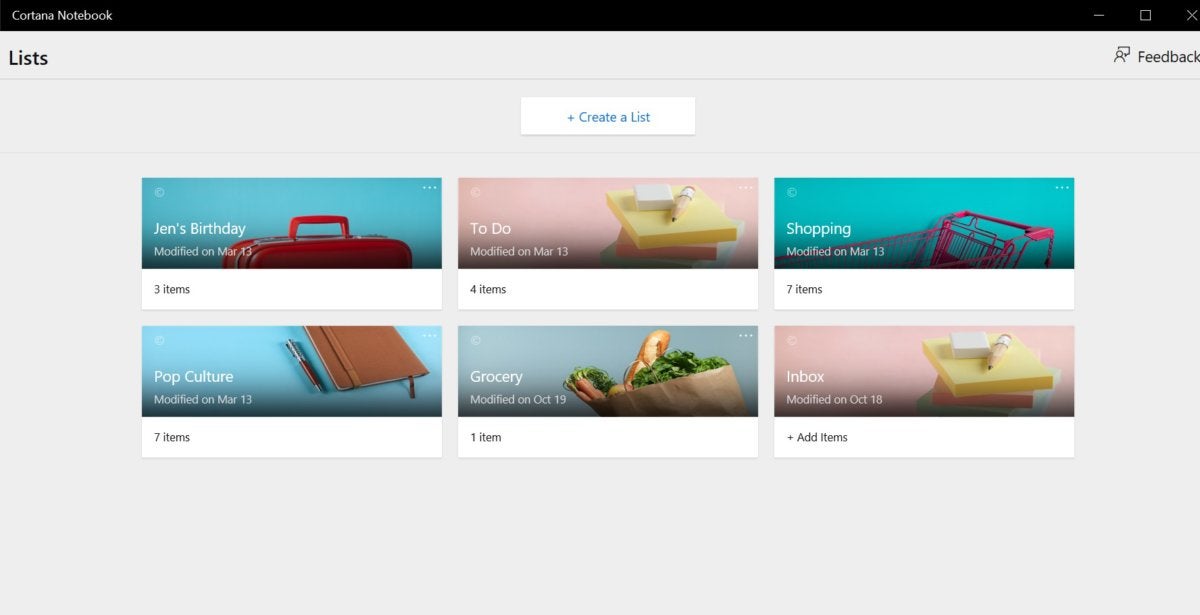 Meanwhile, one important aspect of Cortana, the "I've got more for you" box, has been actively demoted. This feature used to pop up a list of relevant news stories, stock prices, sports scores, and more within the Fall Creators Update. Microsoft supposedly planned to migrate it into the Notifications Center in the lower right-hand corner. If so, it never made it to my Insider builds.
Microsoft announced a preview app called Cortana Show Me in a late Insider build. Though it hasn't yet downloaded to my machine, it sounds useful: like the "out of the box experience" that uses the friendly Cortana persona to help set up a new PC, Show Me walks you through a series of guides of common Windows tasks.
Windows for Workstations Ultimate Performance
This is a true hidden feature, if only because few of you will run Windows for Workstations, the prerequisite for this feature. Microsoft describes this as going one step beyond the current "high performance" setting, eliminating micro-latencies associated with fine grained power management techniques. (It consumes a bit more power as a result.)

Most gamers would love to see this option migrate down to Windows 10 Pro—or even a hypothetical Gaming Edition—but it hasn't happened yet.
As with any Microsoft feature release, there are many more upgrades and changes than we've provided here. What are your favorites? Check out PCWorld's Twitter feed or Facebook page and let us know.
Updated on 12:21 PM with the addition of Windows 10 Version Next.