At a Glance
Expert's Rating
Pros
Lightweight and durable aluminum construction
Works seamlessly across Windows, MacOS, iOS, and Android devices
Special function keys give you easier access to many device features
Cons
No tray to hold your smartphone or tablet
Expensive
Our Verdict
The K83 is an excellent portable keyboard that belongs in your gear bag with your favorite devices.
Swedish company Penclic employs Scandinavian design principles to improve the ergonomics and efficiency of our most commonly used computer accessories. Its new Mini Bluetooth keyboard offers the best of all worlds, working as both a wireless and corded keyboard for Windows, Mac, Android, and iOS devices.
Many portable keyboards are built with plastic to keep them light. As a result, they can feel chintzy. The KB3, though, is constructed of brushed aluminum, which gives it a premium look and assures it won't weigh down your laptop bag. It weighs about three-quarters of a pound and measures 0.4 x 11 x 5 inches. In practical terms, the keys almost perfectly overlaid those on a 13-inch MacBook Air's keyboard.
One of the ways the KB3 managed this smaller footprint was to ditch the numeric keypad. As we saw with the Evoluent Reduced Reach Right-Hand Keyboard, though, this also allows you move your mouse closer to the the keyboard, potentially reducing reach-induced strain in your arm. The modified layout also means you need to use the function key to activate common keys like Home and Back on certain operating systems.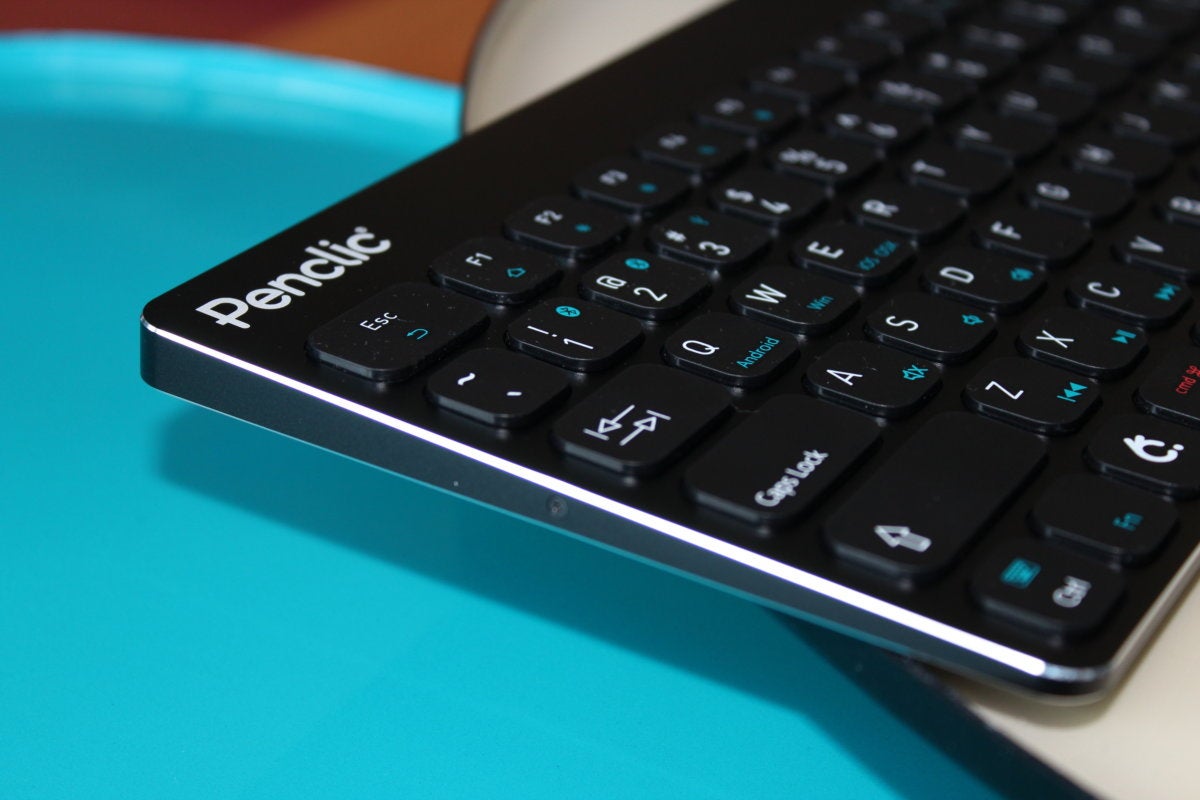 Pairing the keyboard is straightforward. You just press the function key and one of the two Bluetooth channel keys. When the Bluetooth LED blinks, indicating it's in pairing mode, you go to your device's settings and select the KB3. Once the device is connected, you have to select its operating system to access the special functions for that device by clicking the function key plus the appropriate OS key: Android, Windows, or iOS/OSX. We always kept it paired to one computer and one mobile device. To switch between devices, you press the function key plus the corresponding Bluetooth channel key, as you did during the pairing process.
The KB3 has reasonably sized quiet-touch keys with good travel and just enough click to let you know they're doing their job. They're no closer together than on a typical laptop, so your fingers don't feel crowded. A chart outlining the special function key commands for each operating system is included in the instruction manual, though with a couple of exceptions they're uniform across platforms. That allowed us switch back and forth between devices and operating systems with no real hiccups.
The KB3 runs on a rechargeable lithium-polymer battery. Penclic gives no indication as to its battery life, but we can confirm the keyboard was still going strong two weeks after its initial charge. The KB3 uses an energy-saver mode, going to sleep after 30 minutes of inactivity. You can wake it up by pressing any key.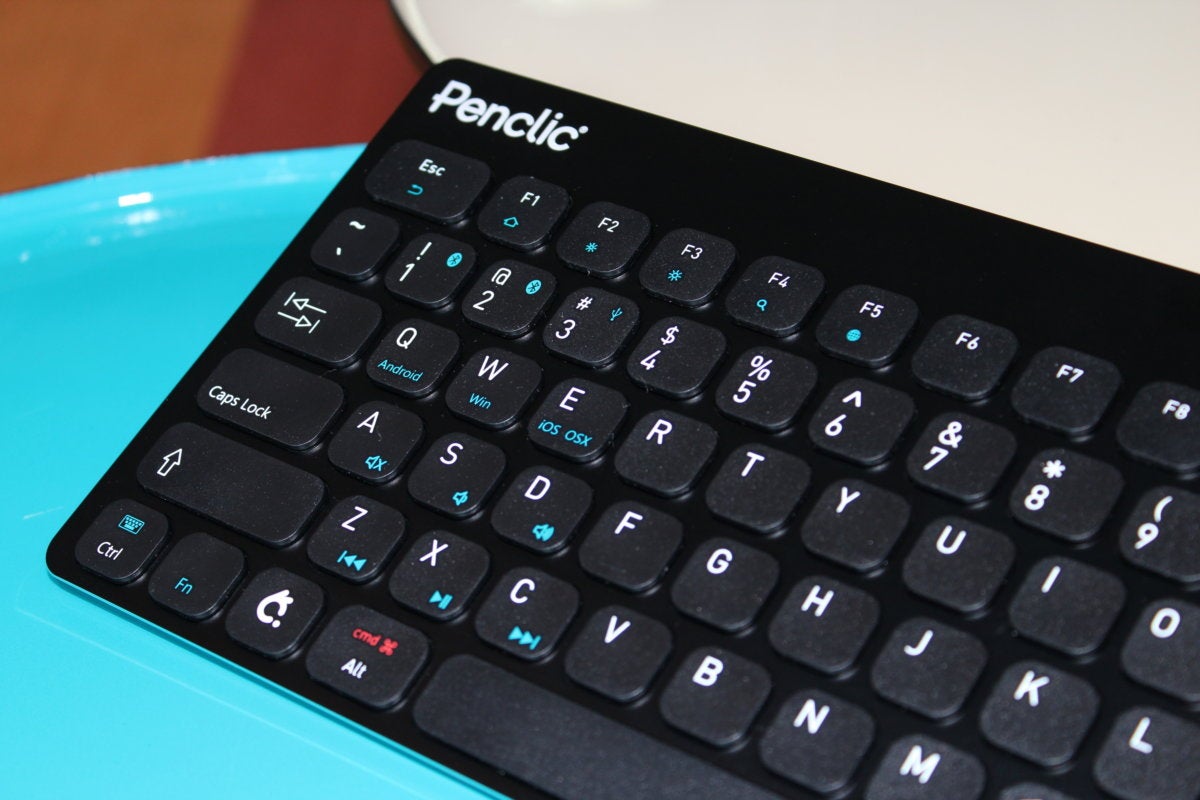 To check the battery status, you have press Fn+Backspace. The power light flashes to indicate how much charge is left. Each flash represents 25-percent charge, so one flash means the battery is at a quarter power, two flashes means it's at half-power, and so on. A microUSB cable is supplied to recharge the KB3 when needed and to continue using the keyboard during this time. Penclic says it takes about two hours to charge fully.
Mentioned in this article
Logitech K780 Multi-Device Wireless Keyboard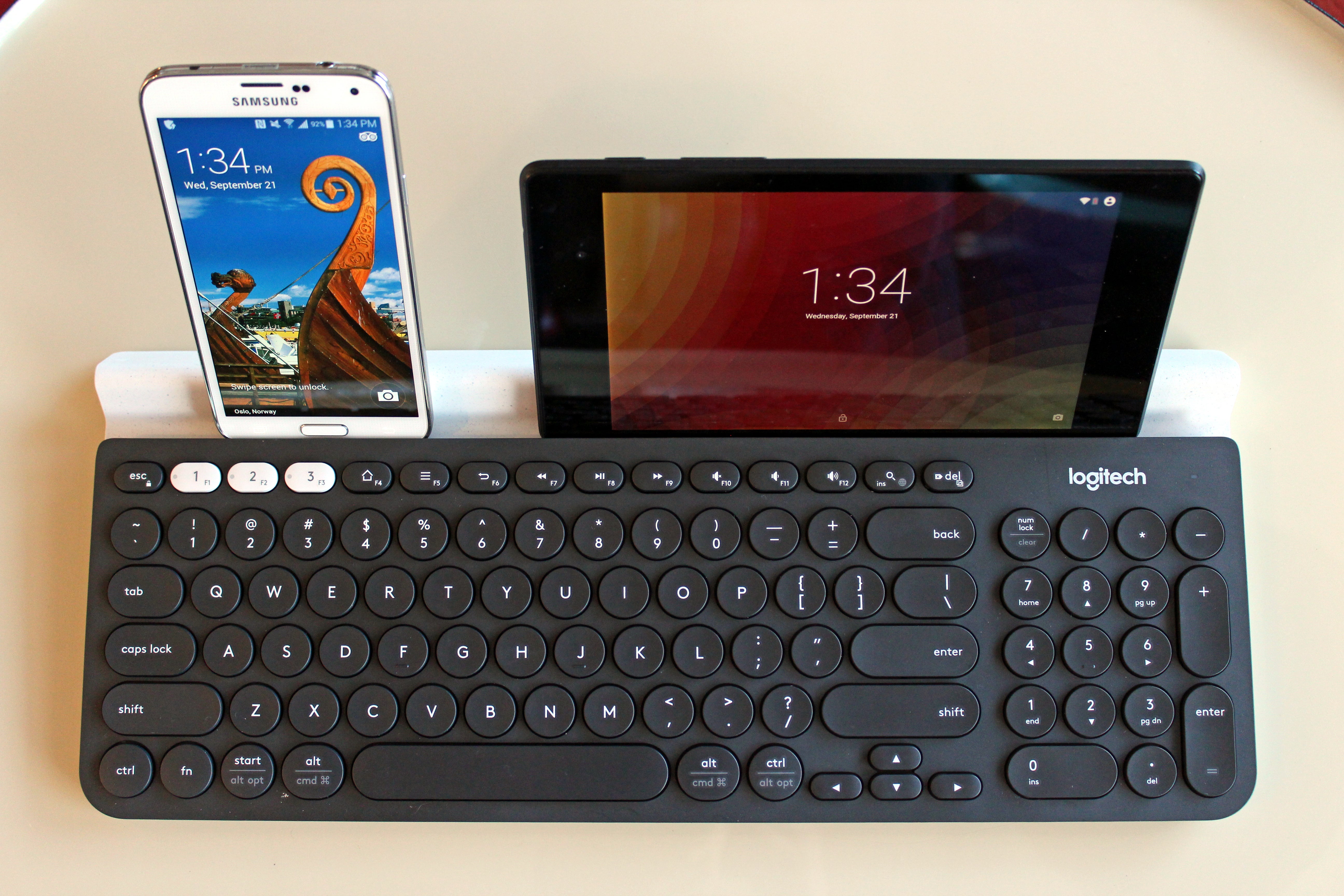 Price When Reviewed:
$79.99
Should you buy the mini keyboard KB3?
The KB3 is a fantastic portable keyboard that delivers on its promise to make it easy and comfortable to switch between the multiple devices on which we all work today. However, the just-as-good Logitech K780 Multi-Device Wireless Keyboard can be had for $10 less, and it includes a tray to prop up your smartphone or tablet for easier viewing.
The key differentiator here is portability. While Logitech's keyboard remains our favorite overall, it tips the scales at almost two pounds. If you need a wireless keyboard to tag along with all your devices wherever you go, the KB3 is the clear choice.