Intel's 8th-gen laptop processors are finally here, and they're stuffed with more cores and threads than ever before. Many PC vendors kicked off the charge with beastly flagships or MacBook Pro rivals, but Acer's foray into the new generation starts with more humble beginnings. On Tuesday, Acer announced that its Nitro 5 series of casual gaming laptops is leaping into Coffee Lake.
Staying true to that vision, while Acer's press release plays up the inclusion of Core i7 and Optane Memory-enhanced Core i7+ systems to the lineup, the first concrete announcements center around versions with more mainstream Core i5 mobile processors.
Mentioned in this article
Acer Nitro 5 AN515-53-52FA (Core i5-8300H, 1TB HDD)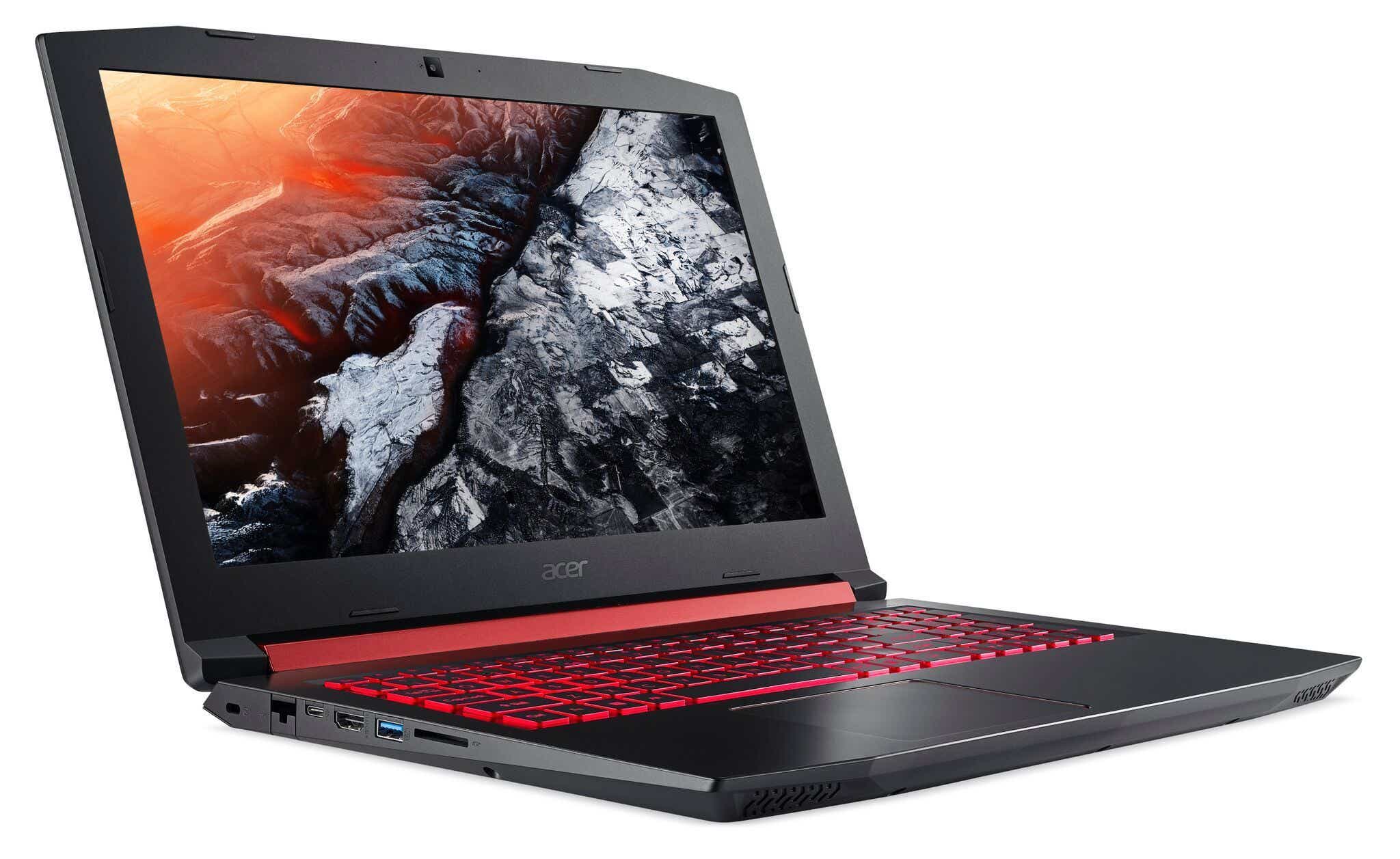 Price When Reviewed:
$749.99
The $750 Acer Aspire Nitro 5 (AN515-53-52FA) includes Intel's 4-core, 8-thread Core i5-8300H processor, paired with a 1TB hard drive and Nvidia's GeForce GTX 1050 graphics. The step-up $850 Aspire Nitro 5 (AN515-53-55G9) upgrades the graphics to a GTX 1050 Ti and swaps out the mechanical hard drive for a speedier, but smaller 256GB SSD. Both include 15.6-inch 1080p displays and 8GB of memory, and Best Buy is already selling the cheaper Nitro 5 for $720. (Watch out for sleazy sellers on other major retail sites who've been seen hiking up the price.)
The fresh 4-core, 8-thread Core i5-8300H CPU will be a clear upgrade over the 4-core, 4-thread CPU in existing Nitro 5 models—though Best Buy is selling the current 7th-gen Nitro 5 for $100 off ahead of these new arrivals.
More expensive versions of the Nitro 5 will feature six-core Core i7 CPUs, 512GB SSDs, and up to 32GB of memory. Earlier this year, Acer also introduced Nitro 5 models equipped with AMD's Ryzen mobile APUs.