At a Glance
Expert's Rating
Pros
Free syncing of your online and local storage
Works across the local network as well
Hands off operation via scheduling
Cons
Concepts assume high level user acumen
Interface can be confusing
Doesn't support Dropbox
Our Verdict
If it were a bit easier for the average user to learn and use, Cloudberry Bakcup Free would probably have rated a 4. That said, it's an effective way to keep your cloud storage services in sync with each other and your PC. Well worth a look, and puzzling it out. Compare with Aomei's Multcloud.
CloudBerry Backup Free is an app that's especially useful for users who wind up with data scattered across a several online services. Not too long ago, I was rowing that boat, with digital stuff strewn across Mozy, OneDrive, Google, etc. It got confusing. CloudBerry makes it easy to synchronize the files in multiple locations. It has some foibles, but it gets the job done. Check out our reviews and rankings of the best free backup solutions to see how competing products fare.
Features
CloudBerry Backup is designed to interface with online storage services and will be a breeze for IT types. The average user? Once you're up to speed, it all makes sense, but that may take a bit longer than with most programs. There's a boatload of options and a similar-sized vessel of supported services: Amazon S3 and Glacier, Microsoft One Drive and Azure, Google Drive, and BackBlaze, just to name a few. The complete list is impressive, as you can see below.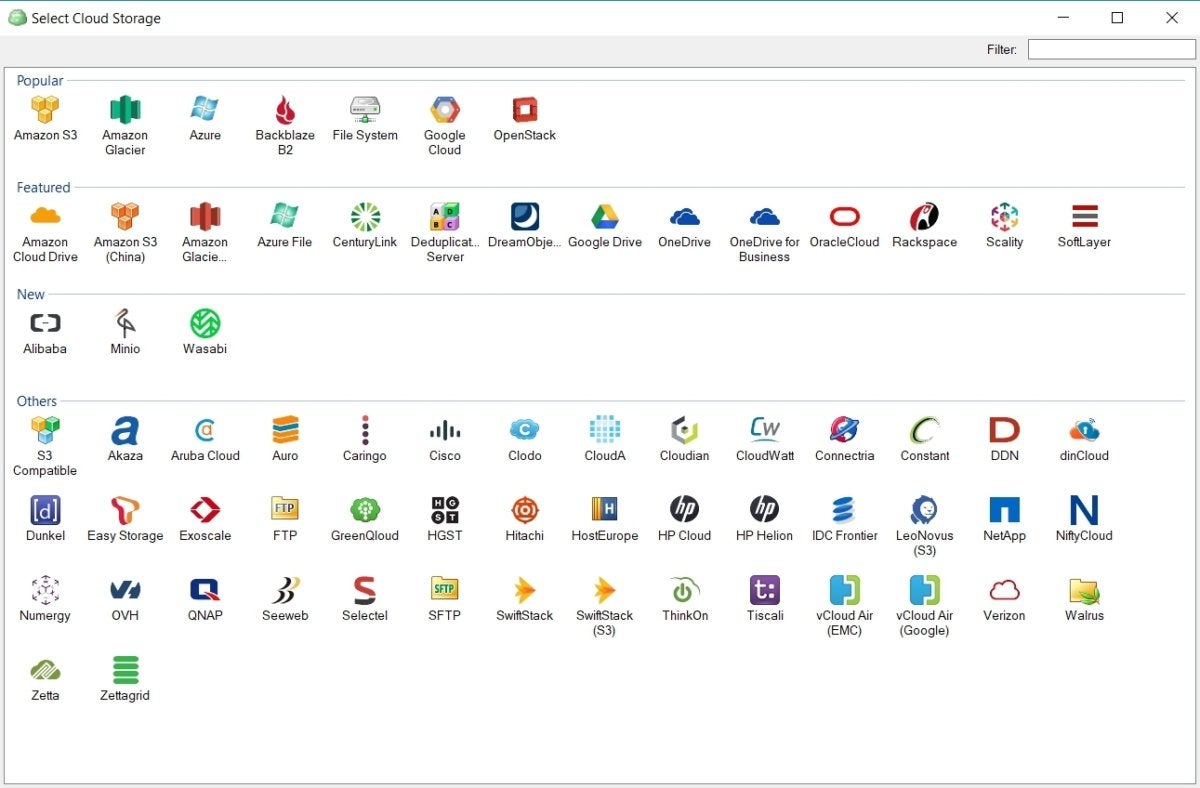 My minor issue with CloudBerry Backup is that it doesn't support Dropbox, which is where I keep all my public and work-from-anywhere files. Sigh. CloudBerry said it was looking into supporting the service. iCloud is not supported, but that's because Apple doesn't allow this type of access. You may, of course, work around this by using the Dropbox and iCloud clients to keep a copy of the data stored locally, but it's not quite as elegant.
Not just about online
While CloudBerry Backup Free is great for backing up or syncing from service to service, it also can back up to local destinations such as USB hard drives, NAS boxes, and other PCs on your network. However, the process is slightly convoluted in that you must define your local PC's file system as an "online" destination. You can back up to local destinations without this trickery if you select "hybrid" backup when you're asked. The second repository you'll be asked about will be local.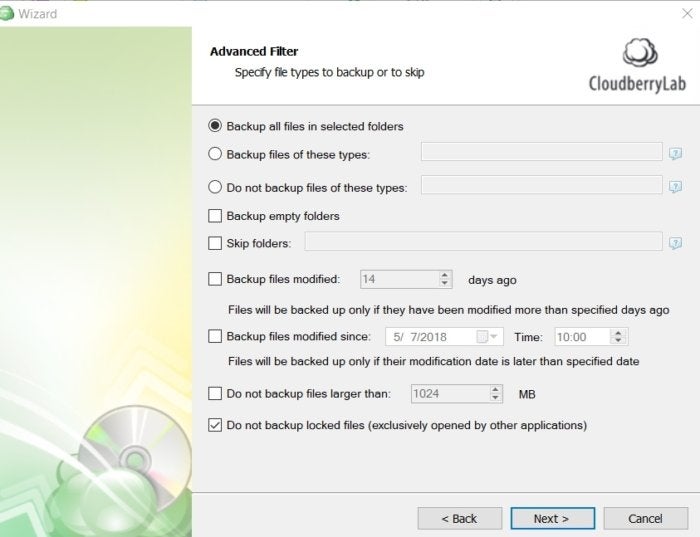 CloudBerry Backup is supremely configurable, as you can see from the dialog box shown above. There's scheduling, retention settings, inclusion/exclusion filtering of files, file versioning (or not), and a whole lot more—enough to confuse the average user, in fact. But it's nice that they aren't disabled as a penalty for using a free version, as they are in some programs. Just the fact that you can schedule the jobs is a boon. Rival MultCloud doesn't provide scheduling for free.
Mentioned in this article
MultCloud Free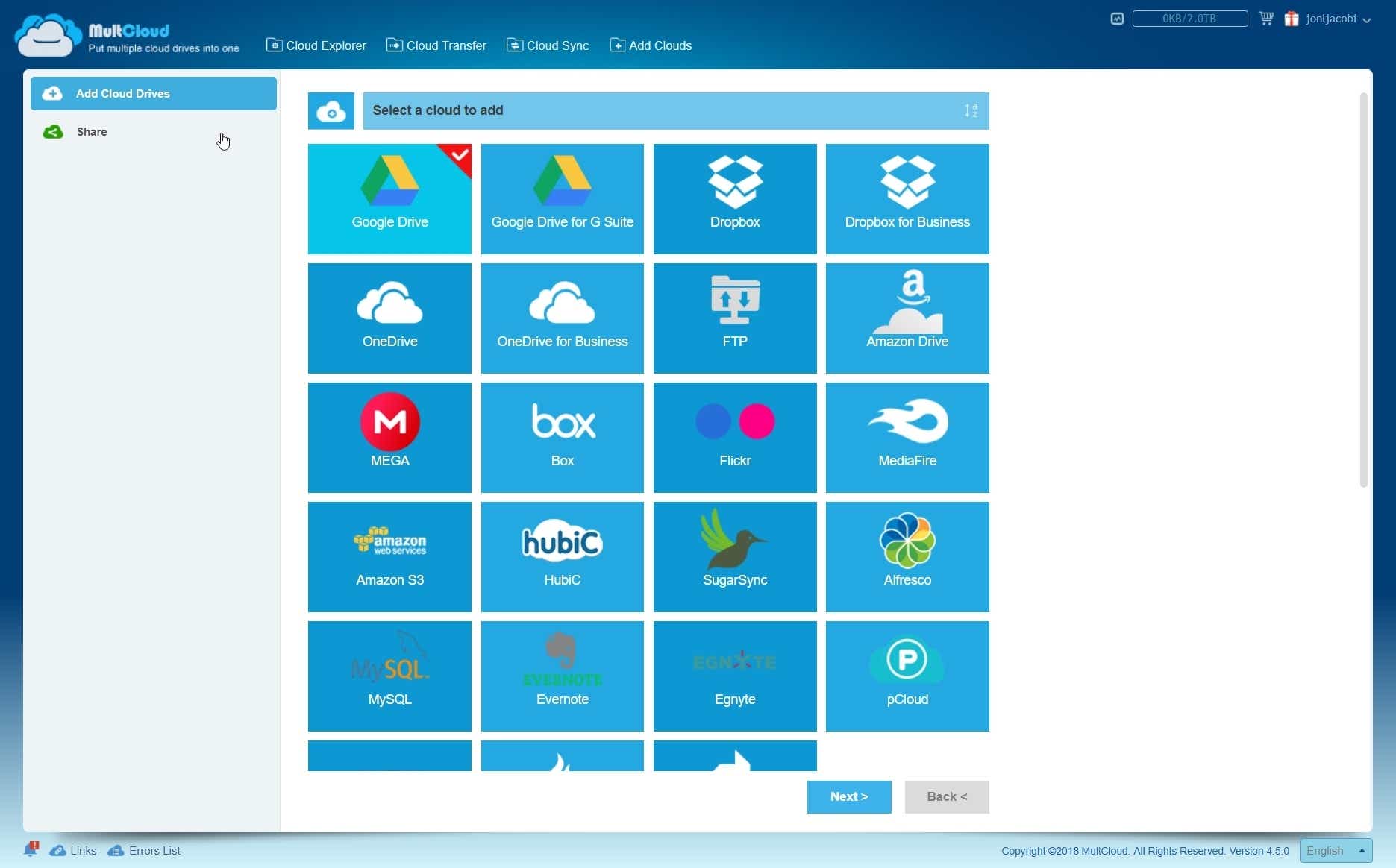 Note that CloudBerry Backup does not sync/mirror as such, but there is an option to delete files from the destination that have been deleted from the source, which is pretty much the same thing. Even better, you can define how long before the delete occurs, giving you time to correct mistakes.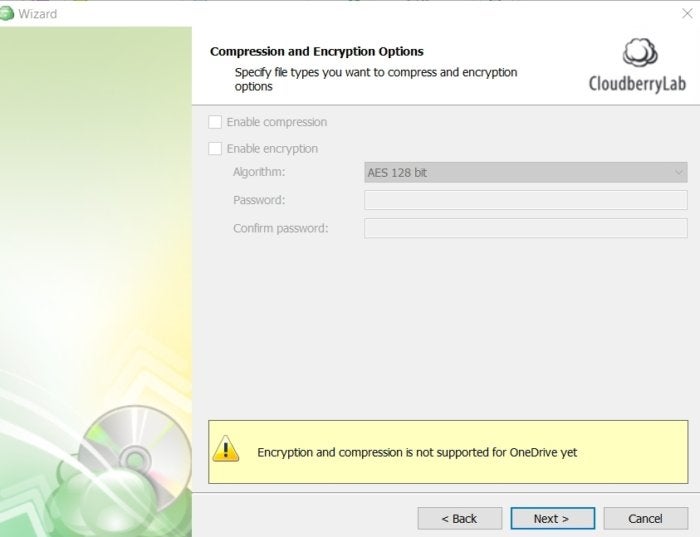 CloudBerry Backup is available for Windows, macOS, and Linux but limited to managing 200GB of data, When you're dealing solely with online services, that's probably more than enough. Locally? Perhaps not. If your data sets are larger, then you'll need to fork over for one of the pay versions of CloudBerry Backup. The single-user license for Windows, for instance, is $50 from CloudBerry's site.
Design and performance
CloudBerry Backup Free is a little out-of-date appearance-wise, but it's efficient once you know your way around. There's a lot of geeky terminology in play, as well as concepts the average user might not be comfortable with, but the approach is consistent, such as having to define your local file system as a destination. The program also provides plenty of feedback on the backup process—another sign of its IT heritage.
The program was completely solid in my testing, which included online-to-online backup, PC-to-online backup, PC-to-USB backup, and PC-to-NAS backup. It was also decently quick, but that will largely depend on your Internet bandwidth when it comes to online services—the data travels both downstream to your computer, and upstream to the destination service.
Conclusion
CloudBerry Backup free is surprisingly capable, and a real boon for power users. Take a look, but if the IT-centric approach has you scratching your head, surf on over to MultCloud.com, Aomei's free online syncing service, which might be a better fit. Then again, MultCloud is for one-offs, while Cloudberry Backup is set-it-and-forget-it. There's always something to be said for that. A lot to be said, actually.