We are well and truly in the grips of the battle royale era at this point, with rumors this week pegging a PUBG-style mode coming to both Call of Duty and Battlefield in the fall. At this point the question's not whether we see a new battle royale game at E3, it's how many we see.
That news, plus a trailer for an IKEA-builder game, a first glimpse of the next Cities: Skylines expansion, Shenmue's long-awaited arrival on PC, a Serious Sam 4 tease, and Amazon's robot-lady acting as your "personal Call of Duty coach."
This is gaming news for April 16 to 20.
Cyberpunk 2015
Humble's habitually giving away games nearly every weekend it seems, and the trend continues this week with Satellite Reign. A blend of real-time tactics game and open-world adventure, it was intended as a successor to Syndicate—the original isometric one from the '90s, not the 2012 reboot.
Anyway, you can pick up a copy of Satellite Reign anytime before Saturday at 10 a.m. Pacific. It's a bit rough around the edges, but as I'm fond of saying, it's free. Hard to complain.
Parklife
Ah yes, another excuse to go back to Cities: Skylines? Don't mind if I do. Paradox unveiled the next expansion this week, Parklife, and the focus is predictably parks of all kinds—gardens, zoos, nature reserves, amusement parks, and so on. I'm excited! While I've managed to build a few good-looking parks with various mods installed, it'll be great to finally have a dedicated tool. Finally, pedestrians might take advantage of all the beautiful open space I've left them.
Trip to IKEA
Enough about plain ol' city builders though. Let's talk about IKEA builders. Or at least, that seems to be the gist of Assembly Required, which Rock Paper Shotgun pulled a trailer for this week. Apparently it's a game about building your own vaguely Swedish "furniture maze," laid out to "confuse and constrain your customers." I'm into it.
Black Ops, sorta
Tell me, if Call of Duty: Black Ops IIII doesn't have a singleplayer campaign…what exactly makes it a Black Ops game? That's the question this week, as first Polygon and then Kotaku reported that Black Ops IIII has apparently ditched its singleplayer campaign due to time constraints.
Mentioned in this article
Call of Duty: Black Ops 4
Price When Reviewed:
$59.99
Self-inflicted time constraints, too, from the sound of it. Instead of finishing off the campaign, Black Ops IIII is apparently rushing to add a battle royale mode. That'd be a pretty significant change to Call of Duty's multiplayer lineup, which has basically followed the same formula since Modern Warfare over a decade ago.
A shame, regardless. Black Ops was probably the Call of Duty sublabel with the most interesting and daring campaigns. It probably wasn't the main sales draw, but I'll definitely feel its absence this fall.
Battle(royale)field
And Call of Duty isn't the only battle royale rumor this week. Barely a day after the Call of Duty news, GamesBeat reported that DICE is "testing a battle royale mode for Battlefield V," though it sounds like early days—the mode, even if completed, isn't expected to be ready for launch.
Still, battle royale? In Battlefield? I've wanted 100-personBattlefield matches for a long time now, but not like this.
Mad, I tell you
Usually when a board game is turned into a video game it's quite literally just "We digitized the board game." See: Ticket to Ride, Ascension, Through the Ages, and uh…Chess.
Mansions of Madness is taking a different tack though with Mansions of Madness: Mother's Embrace. "Inspired by" the board game, apparently it'll be some sort of third-person horror/adventure? Pretty strange. Check out the Steam page for more screens and also a bare-bones teaser.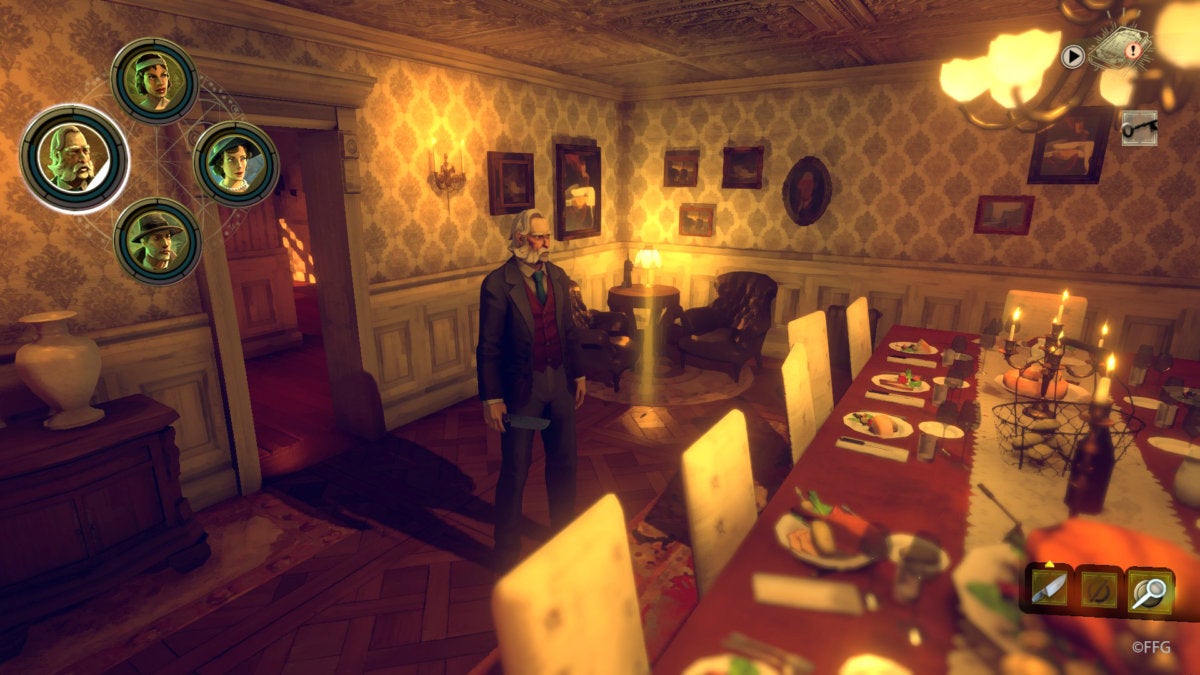 Seriously.
It has to be weird working for Croteam these days. On the one hand, you're known for The Talos Principle, one of the best puzzle games in recent memory. On the other hand, you're known for Serious Sam, one of the most over-the-top shooters. Quite a contrast.
The latter's been dormant for about seven years now, but this week Croteam officially announced Serious Sam 4 along with a short teaser trailer (and a Steam page too). This one's definitely showing up at E3—maybe at PC Gamer's annual PC gaming show?
Return of the DedSec
Ubisoft making Watch Dogs 3? Color me not-at-all-surprised. After all, I thought that was the implication when Assassin's Creed took 2016 off. Going forward we'd get an Assassin's Creed and a Watch Dogs in alternating years, right?
In any case, reports from PlayStation Universe and UbiCentral point to that plan moving forward, for anyone who might be out of the loop. If you believe the rumors, Ubisoft has apparently teased Watch Dogs 3 no less than three times in the last few weeks. Expect to see that one at E3, or maybe even shortly before.
Shenmore
I'm still pretty tepid on Shenmue III. Does it exist? Probably. Is it any good? Harder to say. Will it be the latest legendary crowdfunding letdown? Entirely possible.
But there's been an interesting development. Announced this week, the original Shenmue and follow-up Shenmue II are coming to PC later this year (along with Shenmue III…eventually). I don't know how those games will hold up, but it'll be great to have them playable on devices that aren't 15 years old.
Incredible
It's been a while (like, a long while) since I've cared much about a Lego game, but…well, the new one is The Incredibles. I still find it upsetting the characters actually talk in modern Lego games instead of relying on elaborate pantomime, but I'm definitely down for a Pixar tie-in. Hell, I'd love to see a Lego Toy Story release alongside Toy Story 4 next year too.
Alexa, how do I git gud?
And finally, this week's weirdest news. More Call of Duty talk, I know, I know. I had to save this one for last though, because Call of Duty: WWII now has Amazon Alexa support.
Mentioned in this article
Amazon Echo (2nd Generation)
Price When Reviewed:
$99.99
Wait, it gets weirder: Support doesn't just mean "Telling you whether friends are playing," though it'll do that too. No, Activision is claiming Alexa can be used as "a personal Call of Duty coach." Here's an excerpt:
"The Call of Duty Alexa Skill employs AI and machine learning to create personalized recommendations, including specific loadouts, play styles, maps, modes, perks and divisions for each player. Using cluster analysis, the machine learning model analyzes more than 20 factors, including accuracy, movement, engagement distance, K/D, shots, score per minute, time played and relationships to other players to make personalized recommendations for each player."
It gets better. While training you, Alexa will apparently use "a soldier-like voice." You can get a taste of it in the trailer below, but apparently soldier-like voice means "sounds like a robot-man," in this case.