The Windows 10 April 2018 Update officially released today, bringing helpful new features like an interactive Timeline that lets you pick up where you left off in apps, and wireless file sharing with nearby PCs. Well, at least in theory. In reality, milestone Windows 10 feature updates can take weeks or even months to roll out in waves. But you can get the Windows 10 April 2018 Update immediately if you know where to look and what to do.
The best Windows backup software
True Image 2017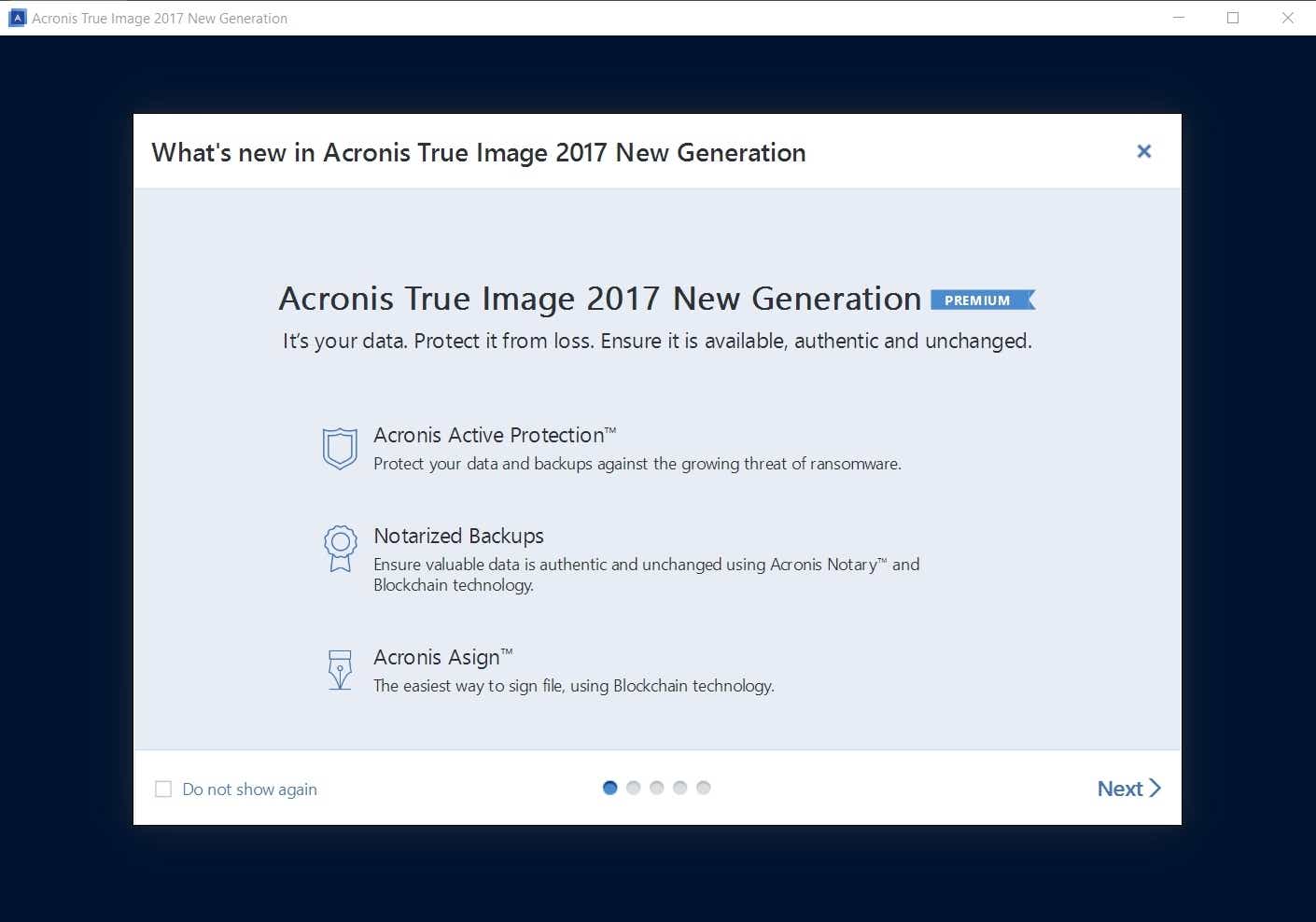 There are three methods: the standard Windows Update scenario, downloading a file from Microsoft to force the install, or performing a full clean install with the April 2018 Update. No matter which you choose, make sure your computer is backed up before you perform a major operating system update. We've got a guide on how to back up your PC for free using a mish-mash of tools, as well as recommendations for the best Windows backup software and the best online backup services. Keep your precious data safe, folks.
Ready to go? Let's dig in.
Get the Windows Update
If you have a relatively modern computer, you might be part of the first wave of PCs targeted to receive the April 2018 Update with the soonest Windows Update—my personal Ryzen 7 1800X PC can download and install it right now via Windows Update.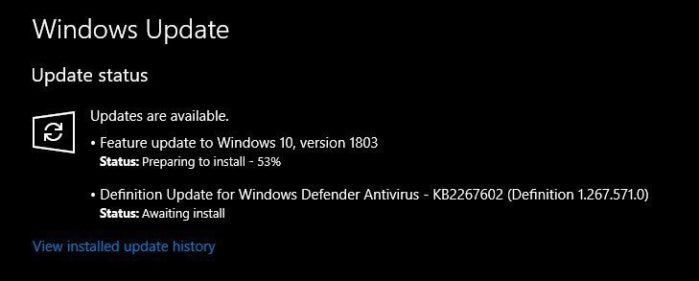 To find out if you're able to get the Windows 10 April 2018 Update today using Windows Update, simply head to Start > Settings > Update & Security > Windows Update. Look at the Update Status at the top of the screen. If it's available to you, you'll see a message that says "Updates are available: Feature update to Windows 10, version 1803," which is the technical name for the April 2018 Update. From there, you can follow the on-screen demands to initiate the update, which can take varying amounts of time depending on your hardware and internet speed—don't initiate the update if you've got a major task at hand.
If you don't see that message, click the Check for updates option and it might show up. It didn't? In that case, your PC isn't part of the first wave. If you really want to get the Windows 10 April 2018 Update today, you'll have to manually kickstart it using a file from Microsoft.
Manually install the Windows 10 April 2018 Update

Fortunately, Microsoft quickly provided the April 2018 Update via a file on its Windows download page. It makes upgrading easy. Just follow these steps:
Download the Windows 10 April 2018 Update Assistant from Microsoft's website.
Launch the Windows10Upgrade.exe file when it's done downloading.
Click Update Now in the window that appears.
If your PC is compatible with the April 2018 Update, grab a cold beverage and follow the on-screen prompts until the process is complete.
But while Microsoft makes this tool available, be aware that the company doesn't recommend using it. Earlier Windows 10 feature updates were plagued by compatibility issues with various hardware, and Microsoft says it now only makes new feature updates available to a PC via Windows Update once the company is certain it will play nice with your system. "When customers use the Software Download Site to manually install the Creators Update they bypass many of these blocks," Microsoft's John Cable wrote in 2017. "Therefore, we continue to recommend (unless you're an advanced user who is prepared to work through some issues) that you wait until the Windows 10 Creators Update is automatically offered to you."
Again: Be sure to back up your data, especially if you go the Upgrade Assistant route.
Download a Windows 10 April 2018 Update ISO file
Back up your data with the best external drive
WD My Passport 5TB
Price When Reviewed:
$139.99
Finally, if you like to start with a fresh, clean operating system installation when these twice-yearly feature updates roll out, you can grab an ISO image of Windows 10 to do so. Just download the Media Creation Tool on the same Microsoft webpage and create a bootable USB key for your system.
Yet again, be sure your data is backed up before starting the process, and we'd recommend using the Upgrade Assistant to check that your hardware is compatible with the Windows 10 April 2018 Update before installing it. Once you're done with the clean install, be sure to check out our guide to the April 2018 Update's hidden features.