In case you missed it, LG introduced its latest flagship phone yesterday, the G7 THinQ, which is packed with all of the things premium smartphones need in 2018: good looks, lots of screen, a Snapdragon 845 processor, Android Oreo, AI, wireless charging, IP68 water resistance, and a dual camera. On paper, the G7 checks off all the boxes, and even when you pick it up, it feels the part, with Gorilla Glass all around and a thin, comfortable frame.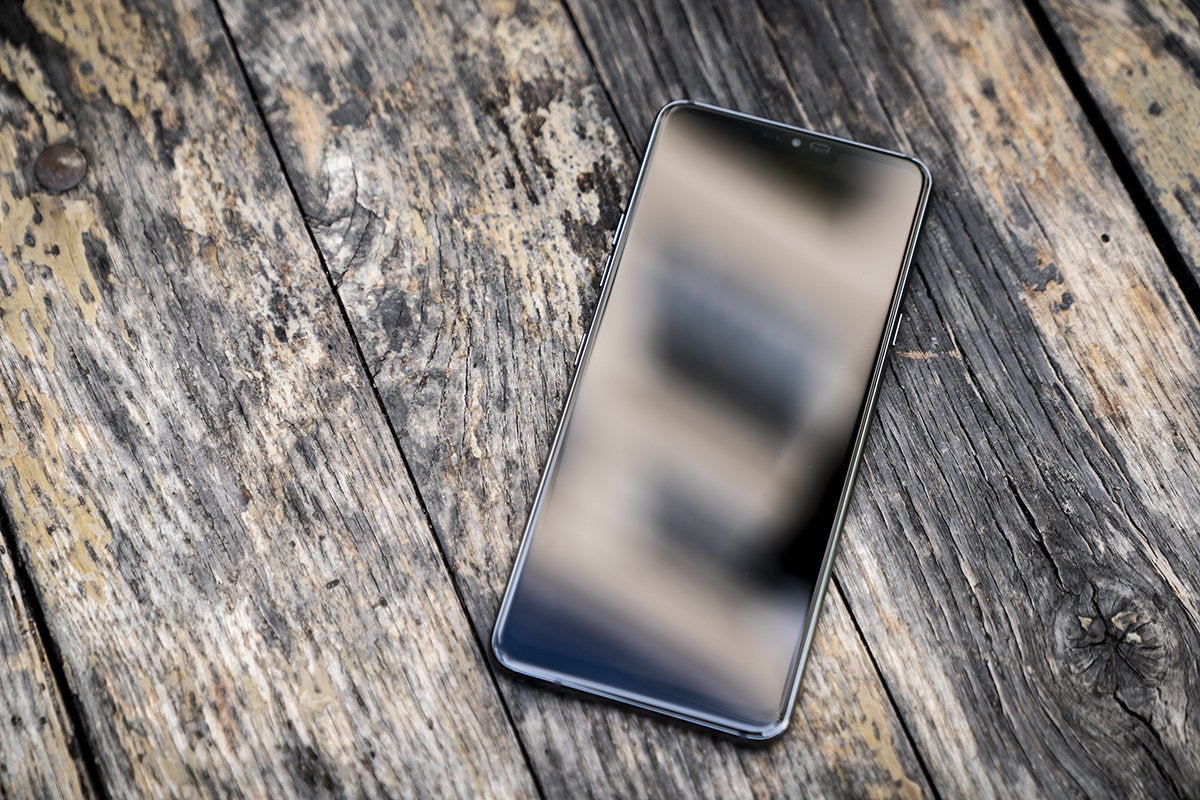 Yet, the G7 isn't going to turn many heads in 2018. Part of it is due to LG's fading relevance as a smartphone maker, but it's mostly because smartphones have hit an innovation wall. AI is still waiting for a killer use, display tech hasn't advanced to the folding stage yet, and cameras have gotten so good we're no longer impressed by portraits and wide aperture.
DxO scores and display shootouts aside, there isn't all that much standing between the LG G7, Galaxy S9, iPhone X, and Pixel 2 XL. Apple uses Samsung displays. Google uses LG displays. They all have dual cameras. The difference between the Pixel's Snapdragon 835 and the 845 in the Galaxy S9 and LG G7 is nominal. Each has their fine points and faults, but the choice ultimately comes down to a matter of preference, with little to sway users from one brand to another.
But don't blame LG, Samsung, or even Google. Blame Apple.
Following the leader
The worst thing that could have happened to Android phones was the iPhone X. In the months leading up to the release of Apple's $1000 handset, Android phones were making the iPhone 7 looks downright stale, with 18:9 OLED screens, ultra-slim bezels, wireless charging, and an assistant experience that was way ahead of Siri. Even Essential did the camera notch first. But the iPhone was the first phone to get it right, with a truly symmetrical thin-bezel design, a brilliant depth-sensing camera, and intuitive navigation.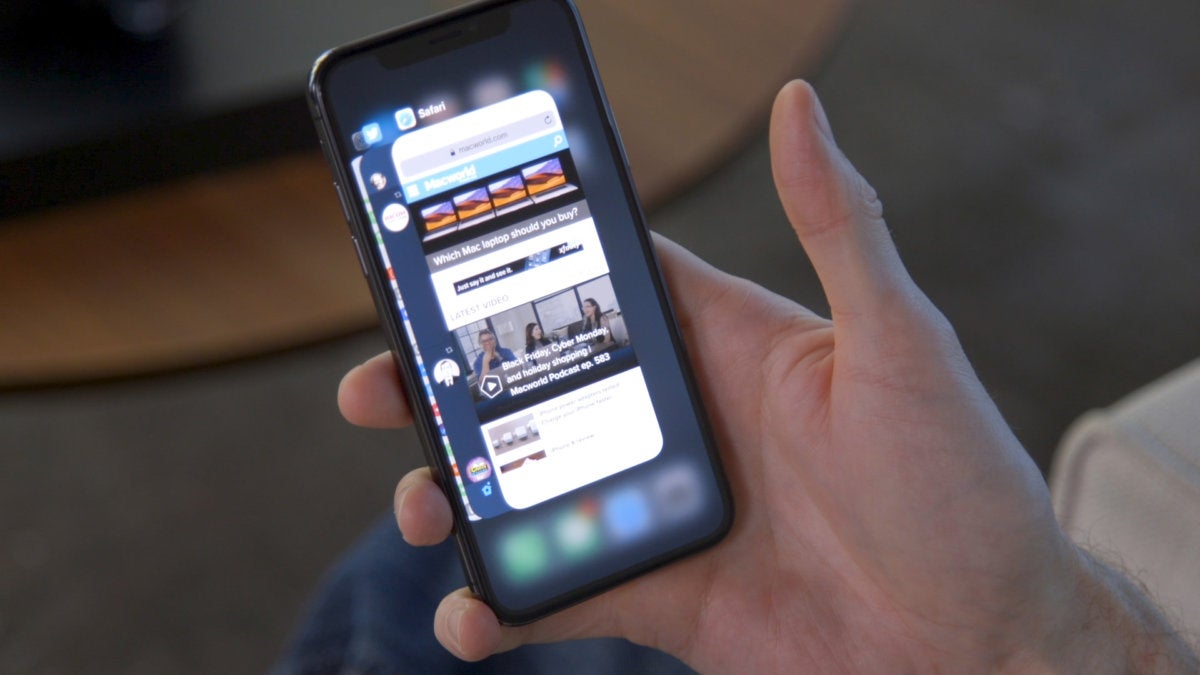 Instead of doubling down on what separated Android phones from iPhones, phone makers pivoted to respond in some way. It's given them all a way to make their phones new for 2018 without doing anything actually new. Samsung developed AR Emoji and better face recognition to keep pace with Face ID. LG and Huawei went the notch route. And rumor has it that Google will be implementing both home indicator-style gesture-based navigation and a notch in the Pixel 3.
Mentioned in this article
iPhone X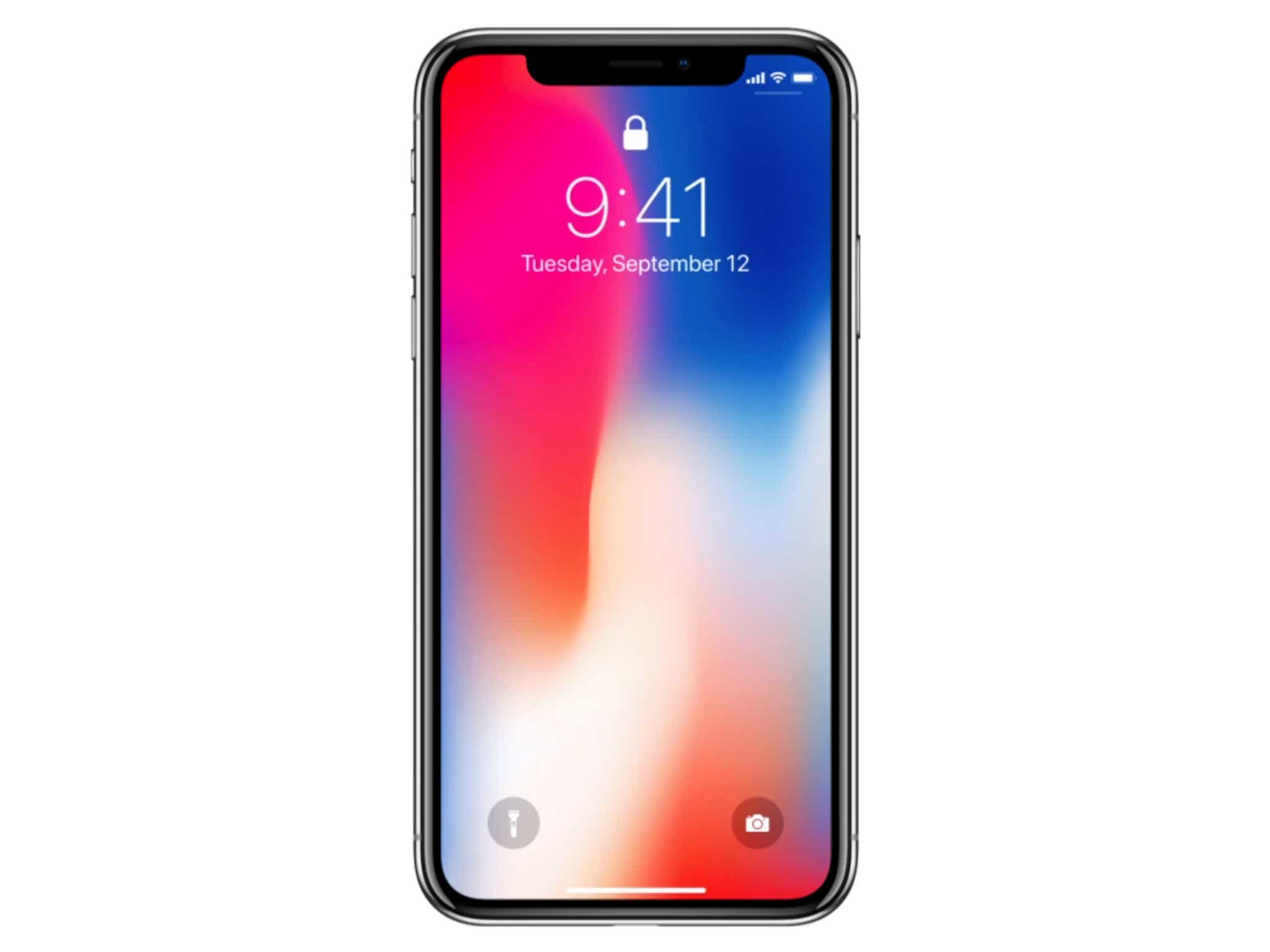 Price When Reviewed:
$999
Why? Because iPhone X was different and Android phone makers panicked. For years, they depended on Apple's LCD screens, home buttons, and general predictable design, and the iPhone X took a hammer to that notion. Even alongside the iPhone 8, the X was a warning shot to the industry that things were changing, and Android phones didn't want to be left out.
Phones stealing ideas from other phones is hardly a new concept, but the rush to copy the iPhone X is breathtaking. Not since portrait mode have phone makers been so desperate to implement me-too features, and consequently most of the iPhone X imitations we've seen are bland and downright cheap. AR Emoji may be a fun party trick, but it's no match for Animoji. Intelligent Scan is nowhere near as secure as Face ID. The notches all look better when they're turned off. And gesture-based navigation should have been a thing two years ago in Android Nougat. On the iPhone X, these features are new and exciting, and they make sense. The second or third time around, they're just meh.
No longer cutting Edge
Uncertainty and doubt are nothing new in the Android world. I can still remember the shock when Samsung dumped the removable battery, expandable storage, waterproofing, and Air View from the Galaxy S6, but at least there was a method to the madness then. Samsung was in the process of carving out a new identity for its flagship Galaxy phones with new materials and curved screens, the culmination of which was the Galaxy S8, one of the finest smartphones Samsung or anyone else ever made.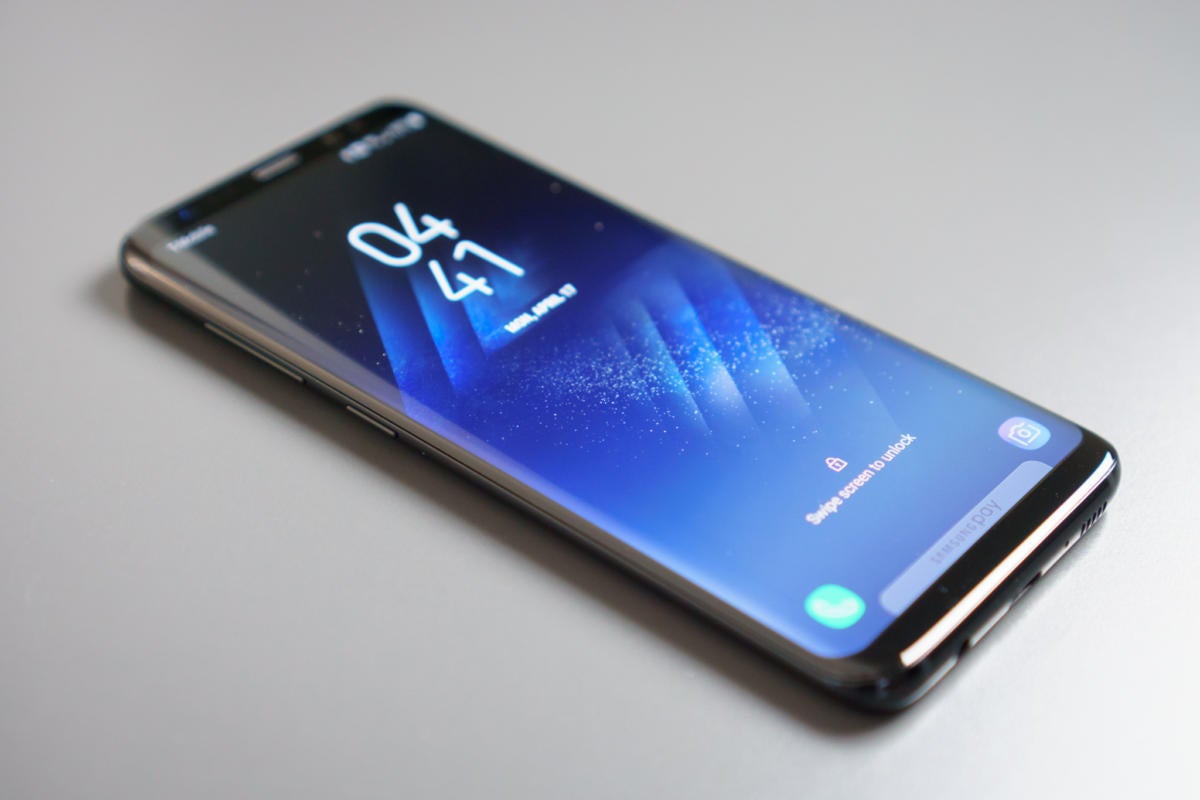 But back then, Samsung was willing to stumble and fail to get where it wanted to be. It wasn't about copying for the sake of copying. You can't tell me that AR Emoji was part of Samsung's plan for the S9 until Apple introduced Animoji, and I don't believe the G7 would have had a "second screen" notch if the iPhone X didn't make it cool (or at least acceptable). Whatever time it took Samsung and LG to develop lame we-have-it-too features could have been better spent on features that set their phones apart from the pack, not blend into it. Even a company like Huawei, which makes its own chips and is on the leading edge when it comes to camera and non-assistant AI tech, added a notch to its new P20 phone.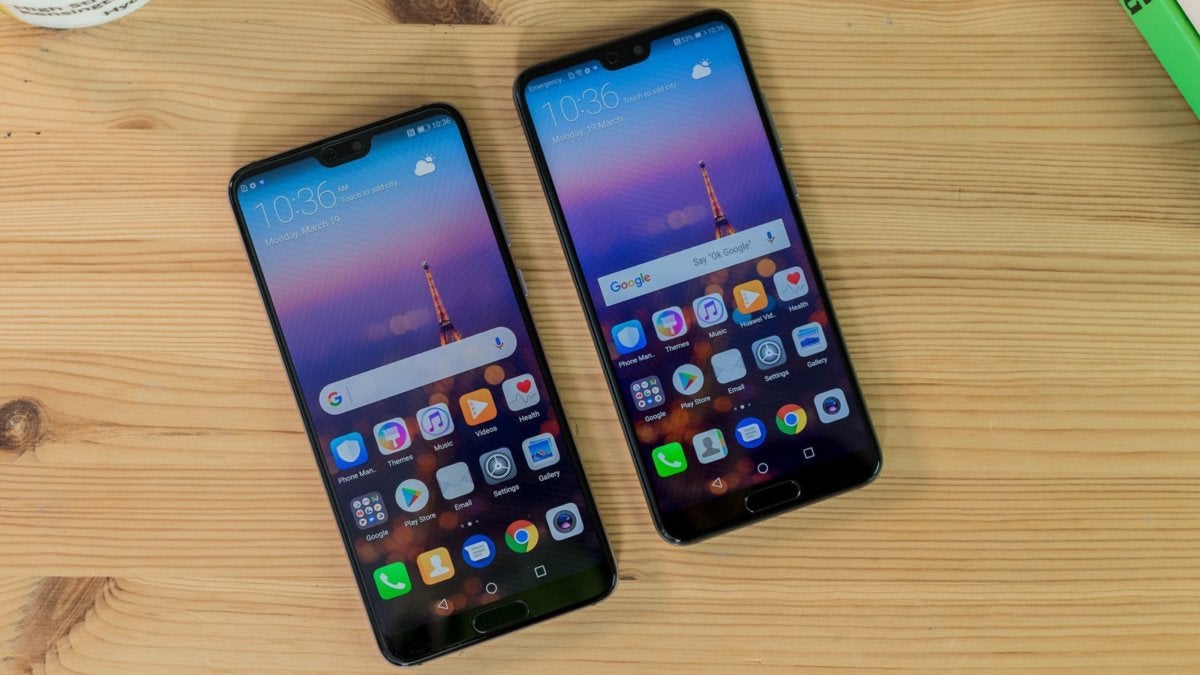 And in the rush to make every phone as close to the iPhone X as possible, Android innovation has stalled in 2018. You can point to things like the LG G7's Boombox speaker or the Galaxy S9's Dual Aperture as features that are unique, but are they really innovative? In our testing, Dual Aperture had a slight effect on certain pictures, but overall it didn't make much of a difference. And while the G7's speaker sounds good, how often do people really use the external speakers on their phones?
Missing out on the future
While Android phone makers are scurrying to copy the iPhone X's most visually distinctive feature, most of them are missing out on a golden opportunity to leap-frog the iPhone in one important area: AI. It's not just Google Assistant, which is already prominent on the G7 and the Pixel, it's the overall intelligence of the phone.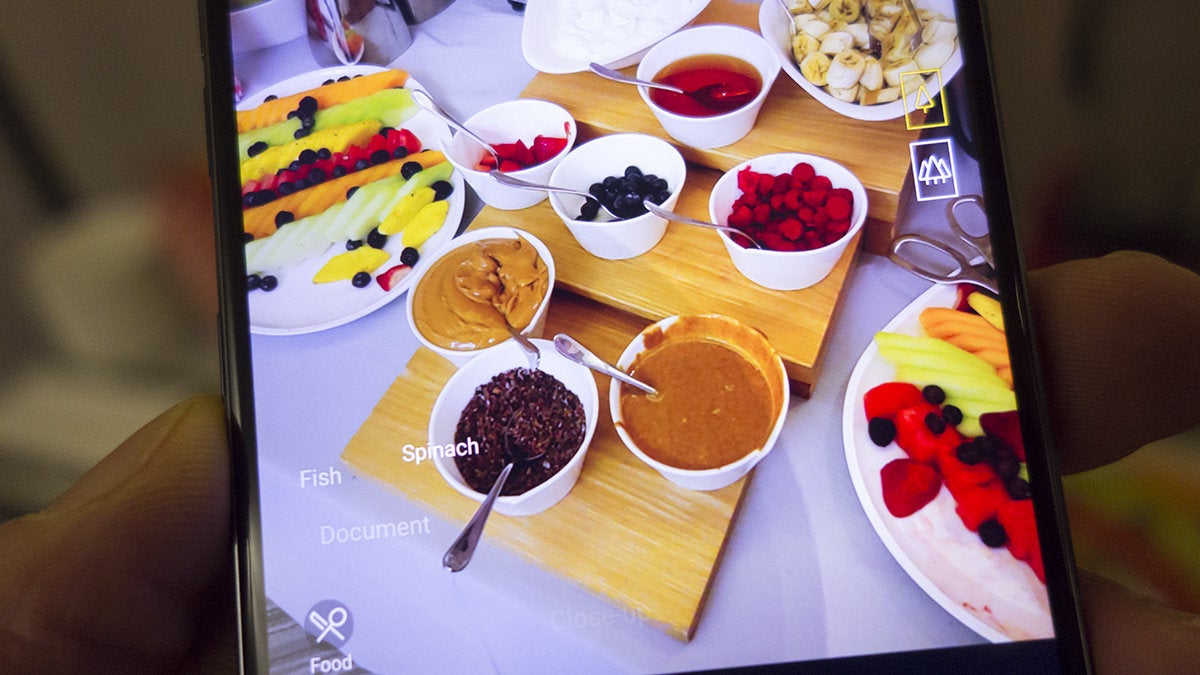 You can point to things like Samsung's Bixby Vision, LG's and Huawei's AI cameras, and Google Lens as ways phone makers are trying to inject smarts into the camera, but there's still very fertile ground for innovation here. Huawei is leading the way here with its Kirin 970 chip, but optimized photos is just the tip of the iceberg. Someday soon, a real AI phone with deep-learning personal algorithms that learn your habits and anticipate your needs will arrive, but will an Android phone get their first? Google is driving things like augmented reality and AI, but the Pixel phone is really no smarter than an iPhone X or a Galaxy S9. It should be.
Android phone makers in 2018 aren't trying to compete with the iPhone X, they're trying to match it. And it's not necessary. In doing so, they've lost what made their handsets so great in the first place. A great Android phone doesn't need to chase the latest Cupertino trends. It just needs to excel at the reasons people turn to Android. And none of those reasons include a camera notch.