For the most part, the Windows 10 April 2018 Update is as mundane as its name, offering few noteworthy flagship features. But it packs some decent enthusiast-friendly improvements under the hood, and one in particular piqued my interest: better high-dynamic-range (HDR) display support. More specifically, improved handling of standard-dynamic-range (SDR) content on HDR displays, something Windows has been woefully weak on.
And it works! Well, sort of. It's still far from perfect and more of a hassle than it should be, but the Windows 10 April 2018 Update's HDR behavior is substantially better than before.
PC HDR looks great, but using it sucks
HDR is firmly entrenched on televisions, but it's still a relatively new feature for PCs, only appearing in monitors over the past year or so. As the term indicates, HDR panels support deep blacks and vibrant colors, emphasizing the contrast and hues in an image. When it works, HDR is straight-up glorious—a more dramatic visual upgrade than moving from 1080p to 4K resolution, for example.
But as I discovered while testing the Samsung CHG70 ($700 on Amazon), AMD's FreeSync 2 vanguard, and the best monitor I've ever used, HDR support is broken in Windows 10.
Mentioned in this article
Samsung CHG70 Curved 32-Inch QHD FreeSync monitor
Price When Reviewed:
$699.99
High-dynamic-range content doesn't automatically display in HDR. It plays in standard dynamic range by default. You need to head into Windows 10's display settings and activate HDR to enjoy the enhanced visuals, but doing so plunges all non-HDR content into murkiness, casting a dim, gray hue over everything else. It's ugly and unusable for standard tasks, so you're forced to head into the display settings to manually enable HDR whenever you want to watch a video or play a game, then disable it when you're done. FreeSync 2 displays include technology to automatically switch to HDR when you boot compatible games, then switch back to standard desktop settings when you're done, but overall, the HDR experience on Windows 10 is a wonky, bleeding-edge mess.
It's a shame given how seamless HDR is on televisions—or even on PC monitors if you hook one up to an Xbox One X or PlayStation 4 Pro. On anything but computers, HDR just works.
Testing Windows 10's HDR fix
Microsoft's big Windows 10 April 2018 Update adds a new option in the form of a "Change brightness for SDR content" slider that doesn't affect HDR content. (You can find it at Start > Settings > System > Display > HDR and WCG settings.) I'd hoped that enabling HDR and cranking that slider would be the mixed-use HDR holy grail we've been pining for on PCs.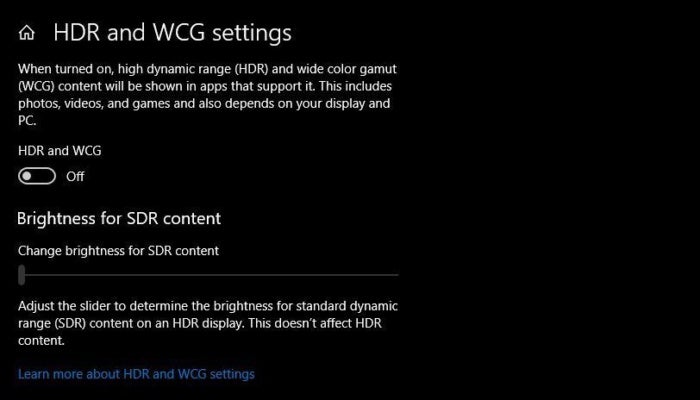 Nope. But it's a gargantuan improvement. Seriously: gargantuan.
A 49-inch HDR display that replaces two 1080p monitors
Samsung CHG90 49″ FreeSync 2 monitor
Price When Reviewed:
$1499.99
The screen still appears drab and dim when you first flick HDR on, but if you maximize the SDR slider, the desktop experience becomes much more usable. The enhanced brightness almost—almost—normalizes the color levels across the operating system. There's still a slight gray pall to everything, but it's more of a tint than a dark cloud now. But, text appears blurrier on my screen with HDR active and the SDR slider cranked for some reason.
You would probably become accustomed to both issues if you decided to leave HDR active at all times, and the intensity of the effect might differ from screen to screen. But in my experience with the Samsung CHG70, Windows 10 still imposes a noticeable hit on visual quality with HDR enabled.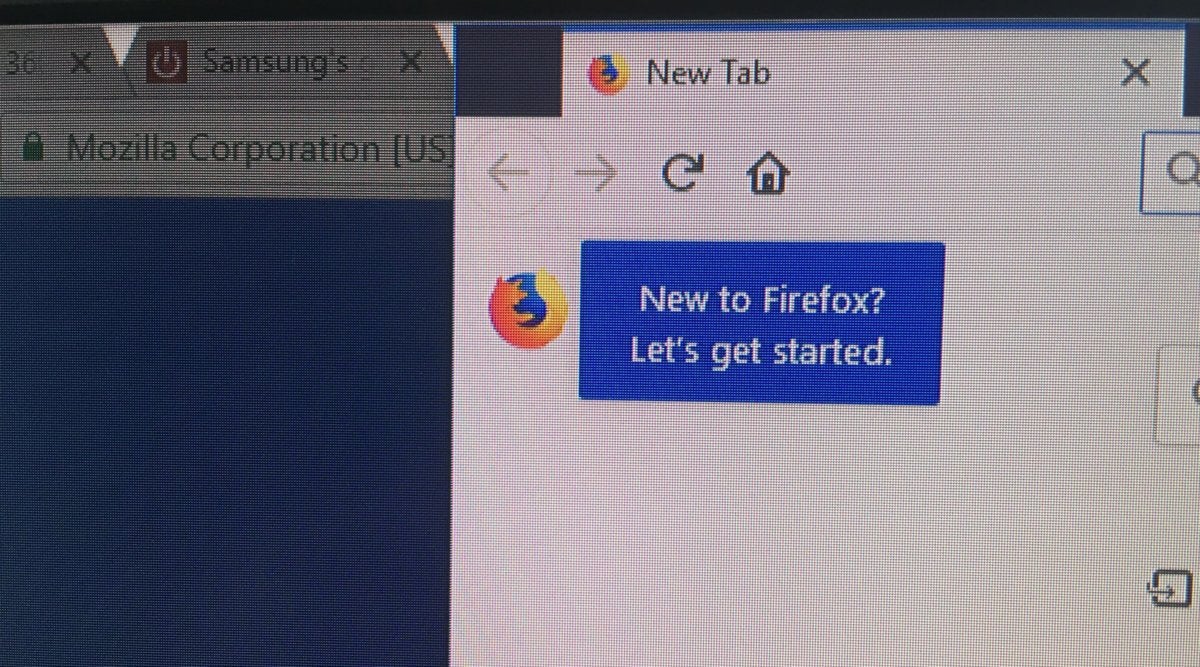 I also ran into a bug where Google's Chrome browser remained an inky, yucky mess no matter how much I fiddled with the new SDR brightness slider. I'm not sure why. Every other desktop program I tried—including File Explorer, Steam, Spotify, Slack, Edge, Uplay, GeForce Now, HWInfo, and various games—honored the enhanced SDR slider's refinements immediately. Completely shutting down Chrome and resetting my PC fixed the issue, reinforcing that yes, HDR still suffers from bleeding-edge bugs on the PC front.
Bottom line: Better but still a bummer
HDR still isn't fixed on Windows 10. If you spend hundreds—or even thousands—of dollars on a luxurious high-dynamic-range monitor, you shouldn't have to compromise on the visual quality of 95 percent of the standard desktop experience. Windows 10's desktop experience remains a downgrade if you activate HDR and turn up SDR brightness. But it's massively better than before. If you aren't a color snob, you can actually use your PC if you leave HDR active now. (Though if you aren't a color snob, why would you invest in a pricey HDR display?)
Mentioned in this article
Xbox One X
Price When Reviewed:
$499
I don't recommend leaving it active though. HDR content is still rare enough that you're better off just manually activating HDR when you want to watch compatible content, and flipping it off when you're done. The April 2018 Update makes huge strides forward, though, and the new SDR brightness setting means you can finally multitask while watching HDR videos. Hopefully Windows 10's big fall update pushes the operating system over the hump and makes HDR on PCs as smooth and seamless as HDR on Xbox.
Finding HDR content for PCs is a whole other issue. Check out the section on the state of PC HDR in our Samsung CHG70 article for the info you need to know there.
You can find even more fresh additions in our Windows 10 April 2018 Update review and our guide to the April 2018 Update's best hidden features. And if you haven't been offered the upgrade yet, here's how to get the Windows 10 April 2018 Update right now.