After weeks of rumors and a counterattack by AMD's Radeon, Nvidia is ending its mysterious, controversial GeForce Partner Program.
"A lot has been said recently about our GeForce Partner Program," Nvidia's John Teeple wrote. "The rumors, conjecture and mistruths go far beyond its intent. Rather than battling misinformation, we have decided to cancel the program."
So what is the GeForce Partner Program? Despite the strong words above, Nvidia never dived into details publicly, but additional reporting suggested it was intended to keep gaming brands from Nvidia's graphics card partners (like Asus and Gigabyte) off of Radeon hardware.
Mentioned in this article
EVGA GeForce GTX 1070 Ti FTW
Price When Reviewed:
$569.99
Nvidia introduced the GeForce Partner Program in a vague post at the beginning of March, stating that it was "designed to ensure that gamers have full transparency into the GPU platform and software they're being sold, and can confidently select products that carry the Nvidia GeForce promise." Partners would get early access to Nvidia technology and promotional support from the company's social media channels. But although Nvidia repeatedly using the word "transparency" in the post, it never actually explained what the GeForce Partner Program did to the public.
A week later, HardOCP reported that the Partner Program forces graphics card partners to have a "gaming brand aligned exclusively with GeForce," after AMD approached the site and suggested looking into the story. In HardOCP's example, signing up for the GPP would prevent Asus from using its 'Republic of Gamers' brand on Radeon hardware. The site's editor-in-chief, Kyle Bennett, joined PCWorld's Full Nerd podcast to discuss his claims.
Tensions ratcheted up in mid-April, when Asus revealed a new Arez brand for AMD graphics cards, and removed the ROG brand from Radeon hardware. In an email to PCWorld, AMD representatives said "over the coming weeks, you can expect to see more add-in board partners launch new brands carrying the AMD Radeon name," and launched a public offensive that promised "true transparency" and "open innovation" from brands that work with AMD.
Today, a direct link to the Arez lineup page still functions as expected on the Asus company website, but it's disappeared from the U.S. version of the store. Arez is likewise no longer listed as a navigation option in Asus's graphics card section, even if you filter it so only AMD cards are shown.
Nvidia and its partners never responded publicly to the allegations before the abrupt cancellation of the GeForce Partner Program today. Here's more from Nvidia's John Teeple:
"With GPP, we asked our partners to brand their products in a way that would be crystal clear. The choice of GPU greatly defines a gaming platform. So, the GPU brand should be clearly transparent – no substitute GPUs hidden behind a pile of techno-jargon.

Most partners agreed. They own their brands and GPP didn't change that. They decide how they want to convey their product promise to gamers. Still, today we are pulling the plug on GPP to avoid any distraction from the super exciting work we're doing to bring amazing advances to PC gaming."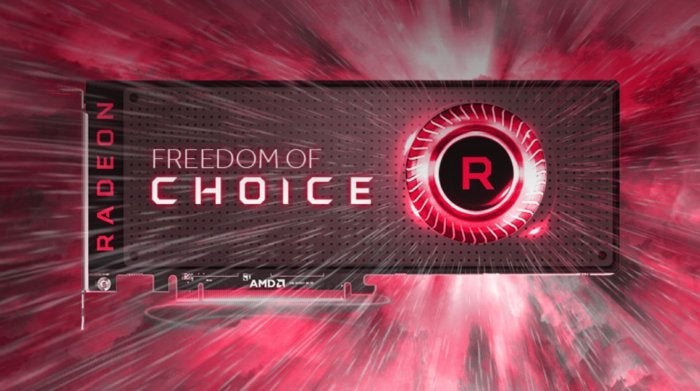 Since details about the GeForce Partner Program were never made public, HardOCP's reporting and the war of words between AMD and Nvidia are all we have to go on. It'll be interesting to see if the spirit of the GeForce Partner Program lives on despite its official death. Nvidia seemingly wanted its partners to dedicate a specific gaming brand for GeForce hardware. Will that still happen? Will the additional new Radeon-exclusive brands that AMD foretold indeed make an appearance now that GPP is dead? What's up with Asus's Arez?
Mentioned in this article
AMD Ryzen 3 2200G
Price When Reviewed:
$99.00