Amazon and Microsoft announced a surprising partnership last fall, allowing the digital assistants for the two companies—Alexa and Cortana, respectively—to work together. Microsoft's partnership with Alexa failed to appear by the end of 2017 as promised, however. During its Build conference keynote, Microsoft revealed that the collaboration is moving ahead, but it still remains in a limited beta.
Megan Saunders, the general manager for Microsoft Cortana, appeared on stage with Tom Taylor, the senior vice president for Amazon's Alexa, to demonstrate how the two devices will interact. Put simply, Cortana will run on Alexa devices, while you'll be to call Alexa from within Windows 10's Cortana.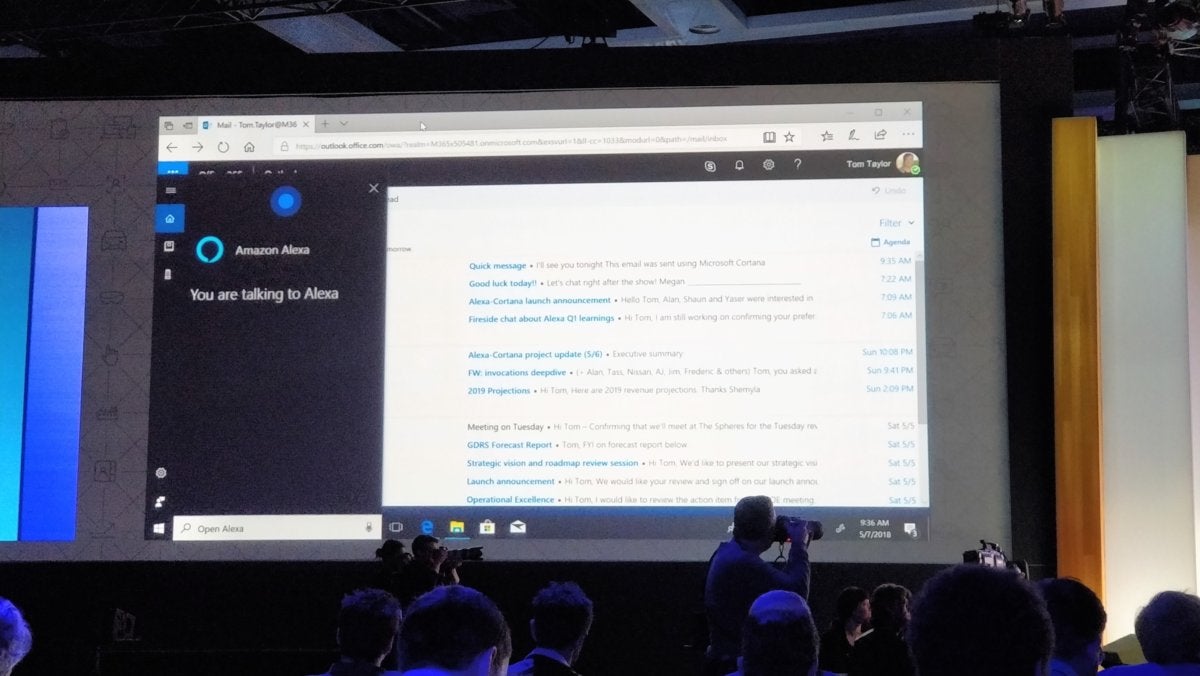 In a demonstration, Saunders used an Amazon Alexa-powered Echo to "call" Cortana and to check her schedule for the day. For his part, Taylor used Windows to open Alexa, then asked the digital assistant what Alexa thought of Cortana. "I like Cortana," Alexa replied. "We both have experience with light rings, although hers is more of a Halo."
Mentioned in this article
Amazon Echo (2nd Generation)
The imminent partnership between Alexa and Cortana could be an interesting relationship, in part because Alexa offers hundreds of skills and third-party services that Alexa can tap into. Microsoft's skill set for Cortana is relatively slim aside from its deep Office integration. One early weakness was Cortana's relative inability to talk to smart-home devices, though that relationship has improved. Microsoft's integration of Skype, though, is one area that Amazon really hasn't been able to match—though Alexa devices can call other Alexa devices without charge.
Microsoft has remained relatively mum about how much Cortana is used. But one thing seems clear: if Alexa is built into Cortana, more people will search it out. That's good news for both companies. You can sign up with Microsoft to receive updates about Cortana and Alexa working together.