About a month ago now I tried out Radical Heights, the battle royale game from Lawbreakers developer Boss Key. I liked it, except for the part where it was clearly rushed out the door, complete with untextured buildings and water. At the time I said, and I quote, "I don't know why Boss Key decided to release Radical Heights this early…Maybe the Lawbreakers money was running out and Boss Key needed something to generate a bit of revenue?"
Today, Boss Key Productions has shut down.
Cliff Bleszinski posted a brief statement on Twitter. "Lawbreakers was a great game that unfortunately failed to gain traction, and in a last ditch attempt we scrambled to do our take on the huge battle royale genre with Radical Heights which was well-received, however, it was too little too late."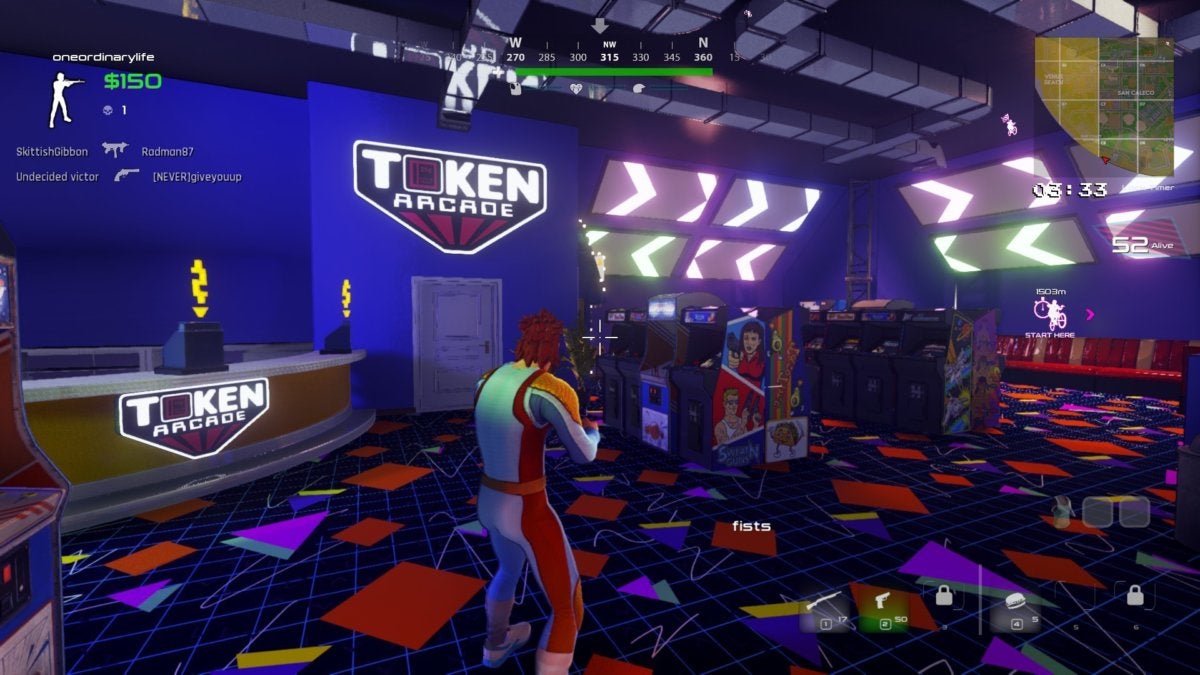 That's about the sum of it, with Bleszinski saying he's going to take some time away from the industry but expects "to make something new again someday," and then a brief note that "Servers for Radical Heights will remain up for the near future."
How near? Unclear. Perhaps it's a month-to-month sort of deal and will run out at the end of May, perhaps they'll stay up longer. Also conspicuous is the fact Lawbreakers isn't included in that sentence. I'm not sure, as I write this, whether those servers have already gone down or will close down imminently.
In any case, it's a shame—both because people lost their jobs and because Radical Heights had real promise. No idea whether there just wasn't enough runway or enough long-term interest in the game, but I enjoyed my brief time with its Smash TV aesthetic.
We'll keep you posted if there are any further developments.