HP's Envy 13 is a laptop with an immediate challenge: How to control Intel 8th-gen Core quad-core thermals in thin-and-light laptop? The answer could be the Command Center utility that comes with it, with settings designed to beat the heat. HP employed another trick or two to squeeze maximum value out of this skinny consumer laptop, and we'll show them to you below.
HP Envy 13 price, specs, and features
Anounced Monday and available later in May, the Envy 13 will have a starting price of $1,000. Here are the basic specs:
CPU: Intel 8th-generation Core i7-8550U
Memory: 8GB LPDDR-1866 SDRAM
Display: 13.3-inch FHD (1920×1080) IPS WLED backlit touchscreen with Corning Gorilla Glass NBT, specially designed to protect touchscreens

Melissa Riofrio/IDG

The HP Envy 13 uses a "jaw drop" mechanism to fit a full USB-A port into its skinny chassis. The single USB-C port can also be seen here.

Graphics: Intel UHD Graphics 620
Storage: 256GB PCIe NVMe M.2 SSD
Connectivity: One USB 3.1 Gen 2 (10Gbps) Type C, two USB 3.1 Gen 1 Type A, audio jack
Wireless: 802.11 a/b/g/n/ac (2×2), Bluetooth 4.2

Melissa Riofrio/IDG

The HP Envy 13 goes edge-to-edge on its backlit keyboard to make the most of its space, and it offers chiseled corners for a bit of style.

Dimensions: 12.09 x 8.35 x 0.59 inches
Weight: 2.9 pounds without AC adapter
Battery: The 4-cell, 53.2Whr battery delivers up to 14 hours of mixed usage, up to 10 hours and 45 minutes of video playback, and up to 8 hours and 45 minutes of wireless streaming, per HP's specs.
Colors: Natural Silver, Pale Gold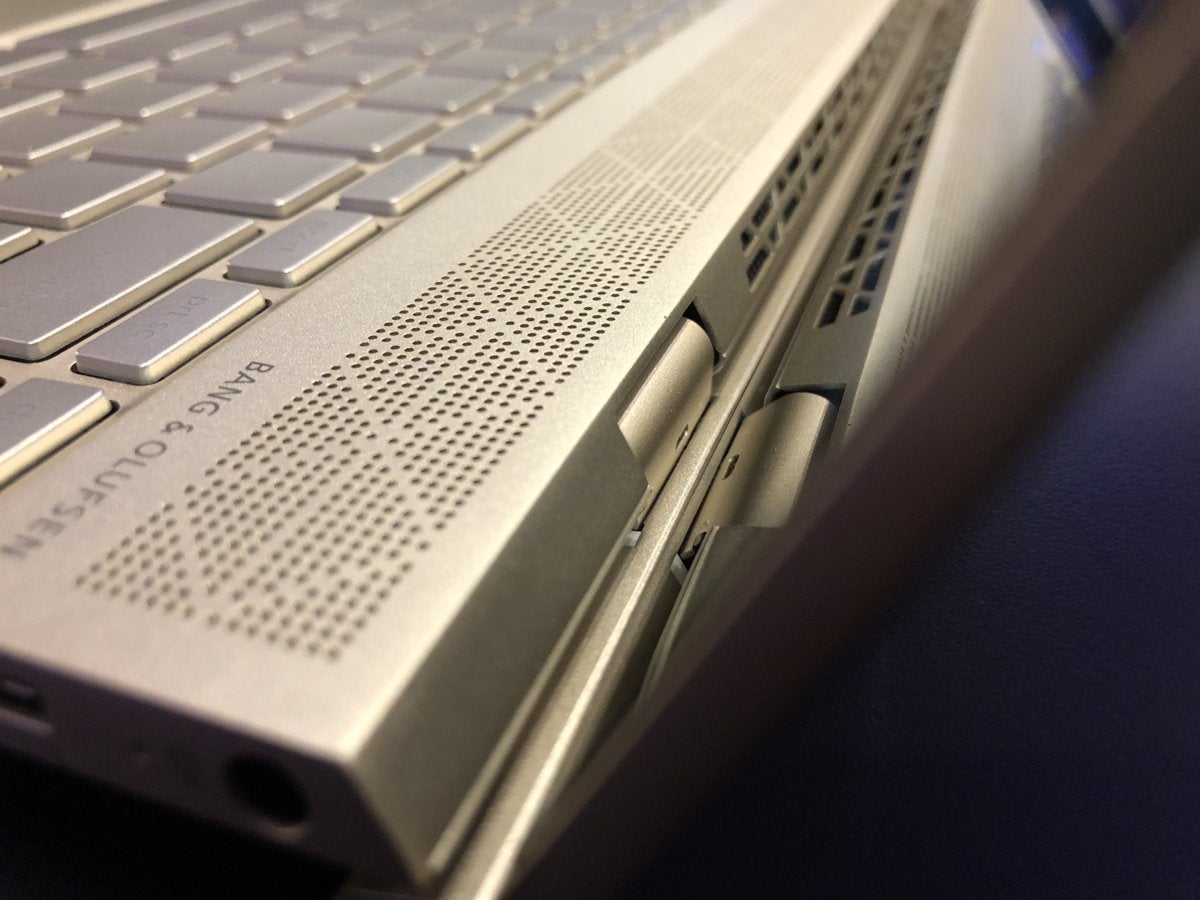 HP sweated some details on the Envy 13, and they aren't all for show. Note that the two USB-A ports have drop jaws, so they give you full depth when you need them but tuck neatly into the Envy 13's slim profile the rest of the time.
HP built a wide vent into the hinge area where the laptop attaches to the display. This helps the Envy 13 move heat out of its innards while keeping users cool, too.
Another interesting option on the Envy 13 is Sure View, which lets you switch your display into a privacy mode to thwart prying eyes.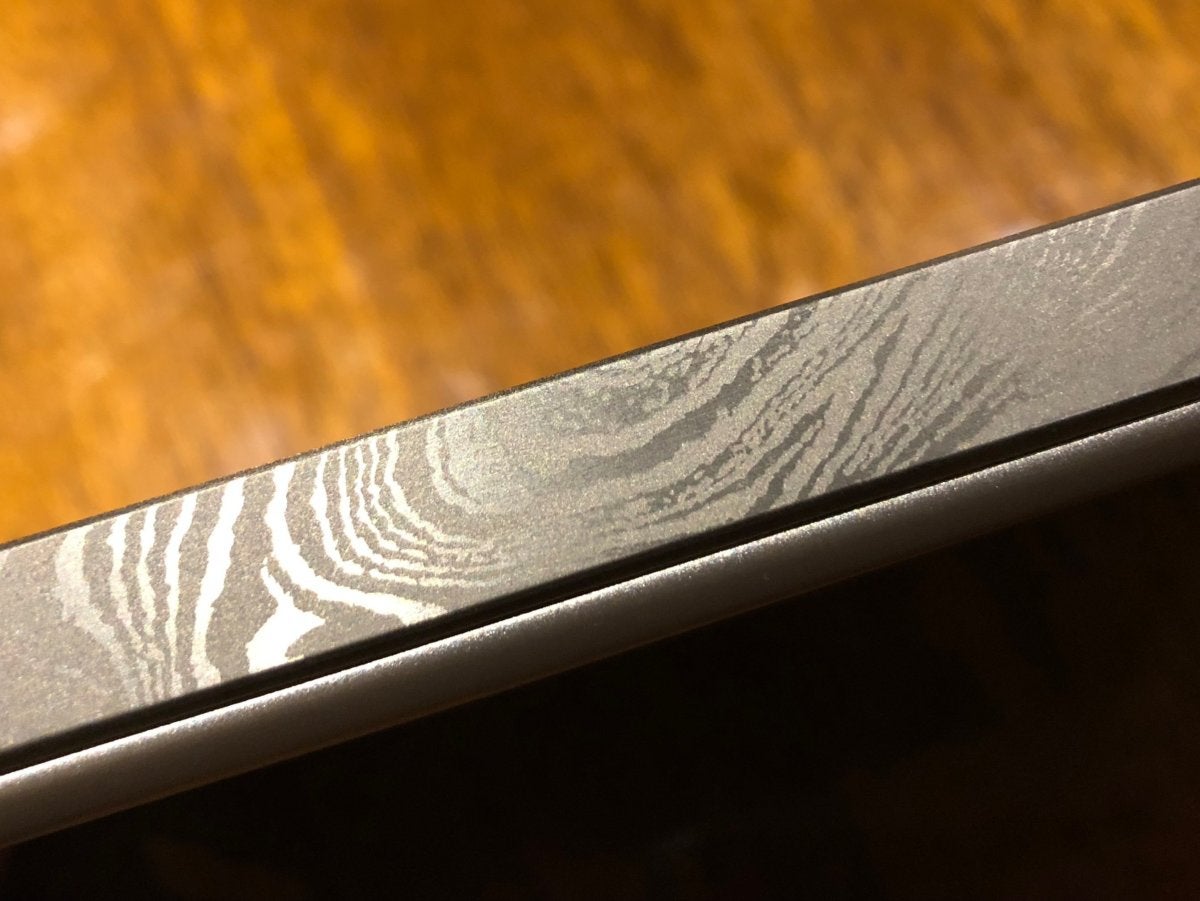 This last detail has no purpose other than beauty: The etching detail along the hinge area, which HP calls Damascus after the swords and knives honed to look this way.
Why this matters: All thin-and-lights involve compromises because they simply don't have the room for proper thermal management, a full complement of ports, and other niceties. HP's trying hard to overcome this challenge with the Envy 13. The secret vents are neat, but its real edge against the competition could be the HP Command Center. It gives users better awareness and control of the tradeoffs, which could help their overall experience. We'll see how well the utility works if we have a chance to test it.