Hey look! It's another SSD deal. We're not sure why there are so many SSD deals popping up right now, but we're loving it. Today's deal is extra special since it features our favorite overall SSD. Right now, the price of the 500GB Samsung 860 EVO SSD is down to $130 at Amazon, B&H Photo Video, and Best Buy. The SSD retails for $160, though it's been sitting at $150 for most of the year.
Mentioned in this article
Samsung 860 EVO SSD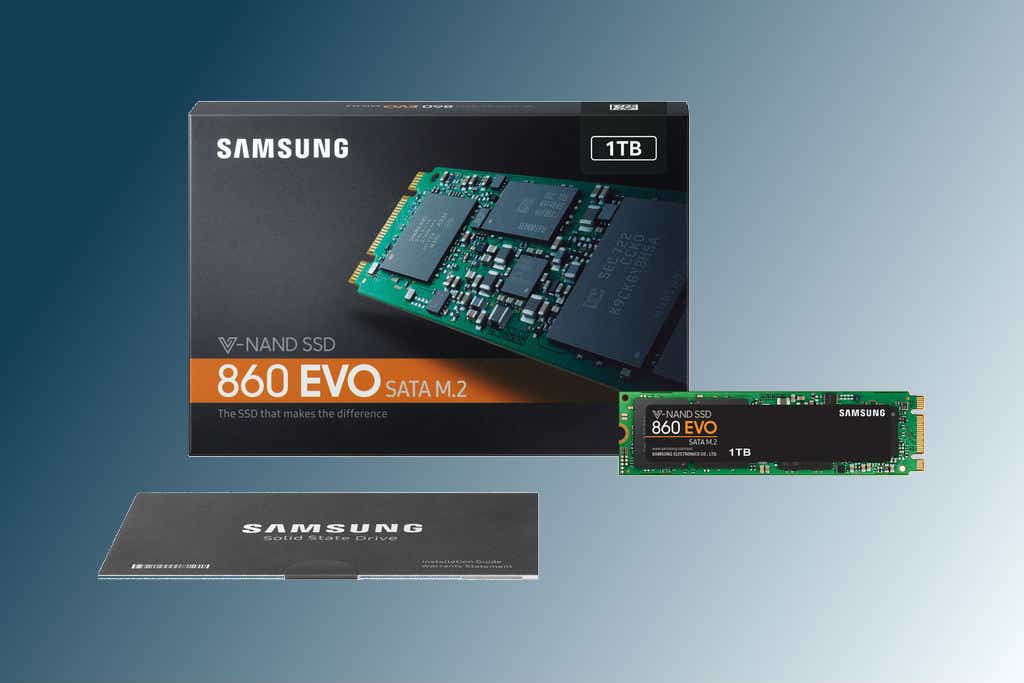 It's not clear if this is a Samsung-sponsored sale, if all the retailers are copying each other, or if this is going to be the typical price for this fantastic SSD. Samsung recently released the Samsung 970 Pro and Evo NVMe SSDs at surprisingly low prices so a permanent price drop for traditional SSDs like the 860 EVO isn't inconceivable, even though the 860 EVO is only a few months old.
Whatever the reason, we'll take it. This is the lowest price yet for this SSD, according to historical data. The Samsung 860 EVO is a standard 2.5-inch SSD using the standard SATA III interface, with read speeds up to 550 megabytes per second and write speeds up to 520 MB/s.
The Samsung 860 EVO offers one of the best mixes of price, performance, and capacity, and it should easily slot into most PCs, unlike exotic NVMe "gum stick" SSDs. Thanks to the current price that value just went up a little bit more.
[Today's deal: The 500GB Samsung 860 Evo SSD for $130 Amazon.]