We're entering that weird period before every E3 where the "leaks" start appearing and it's impossible to know what's real or not. Case in point: Pretty much all the news this week.
Look for rumors about Rage 2, Splinter Cell, and "Forza Horizons 5" (?) below, plus EA's Andrew Wilson reiterating support for loot boxes, Rusty Lake making a short film, a trailer for a snazzy looking shooter called Atomic Heart, and details on Red Sox pitcher David Price's Fortnite ban.
The Free in the Flood
I don't know what exactly Humble's Spring Sale is tied to. Not May Day, nor Easter, nor Groundhog Day, nor the equinox, or any other obvious spring event. Regardless, it means cheap games for you—and one free game, too. The Flame in the Flood, a (their words) "rogue-lite river journey through the backwaters of a forgotten post-societal America." Basically, you float down a river on a raft and try not to die. Grab it before mid-day Saturday and it's yours to keep, with a Steam key included.
Atom bomb, baby
I didn't know anything about Atomic Heart until this week's trailer showed up on PC Gamer, and now I think it might be one of my most-anticipated games of 2018. The trailer is stylish as hell, and the art style is just fantastic, like Fallout but from the other side of the Iron Curtain—which makes sense, given it takes place "in an alternate universe during the high noon of the Soviet Union." I can't wait to see what comes of this one.
E3 rumors
Might as well wade headlong into the E3 rumor extravaganza. This week, it's Walmart Canada who's implicated in leaking the industry's secrets. Wario64 spotted some listings there, apparently revealing everything from Just Cause 4 to Splinter Cell to Borderlands 3 to Gears of War 5 to Forza Horizons 5.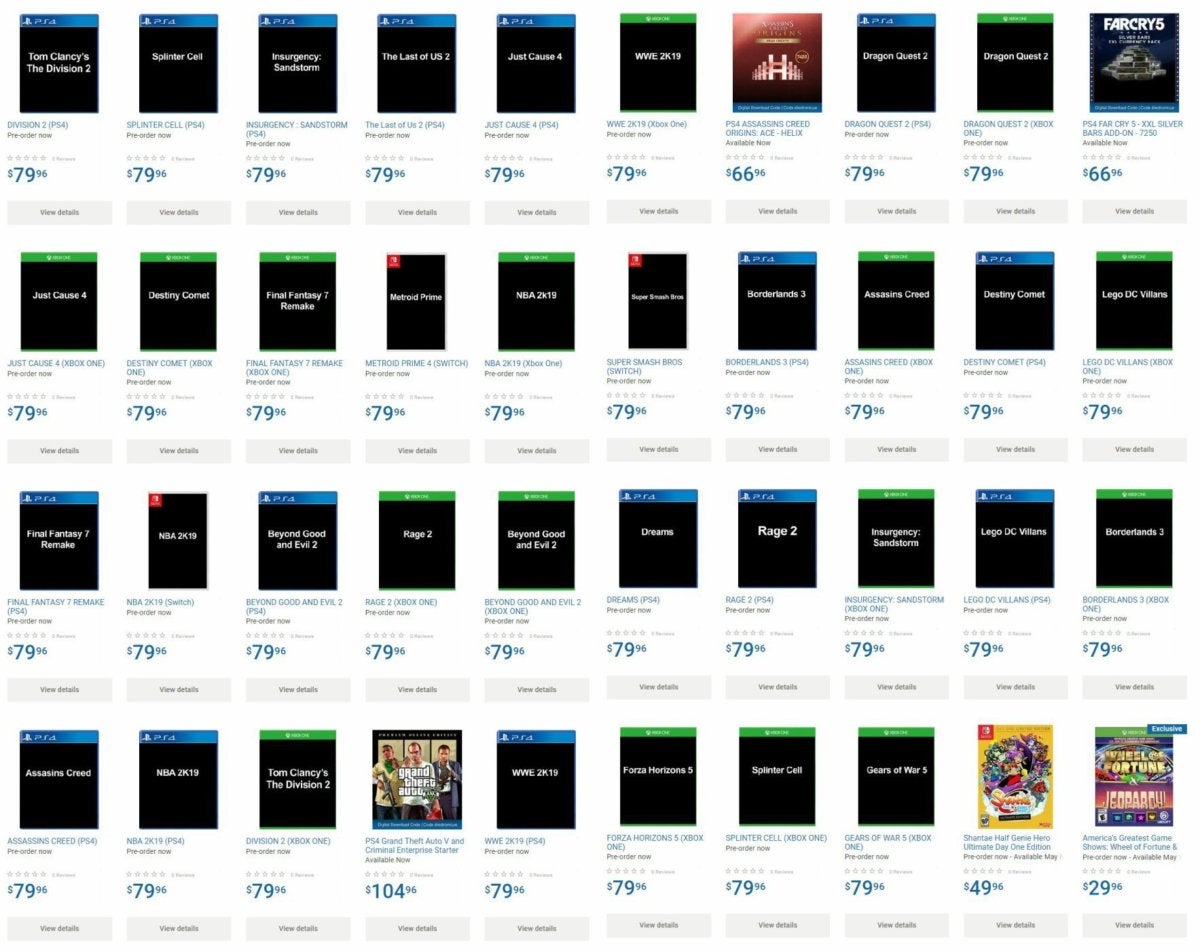 Okay, let's unpack this. One of these is an obvious fake—not only is it Forza Horizon, singular, but 2018's entry would presumably be Forza Horizon 4 considering that doesn't exist yet. That would seem to indicate Walmart Canada is taking shots in the dark here.
And indeed, a lot of the other entries are pretty obvious. Splinter Cell's been rumored for a few months now, and the rest are obvious sequels like Borderlands 3 and Gears of War 5.
But wait, there's more
Then there's Rage 2, which also showed up on the Walmart list. That's the weird one, as I didn't think anyone really wanted a sequel to Rage, the much-maligned RPG/shooter hybrid from id. Bethesda's playing coy though, first poking fun at the listing in a way that suggests there might be something to it.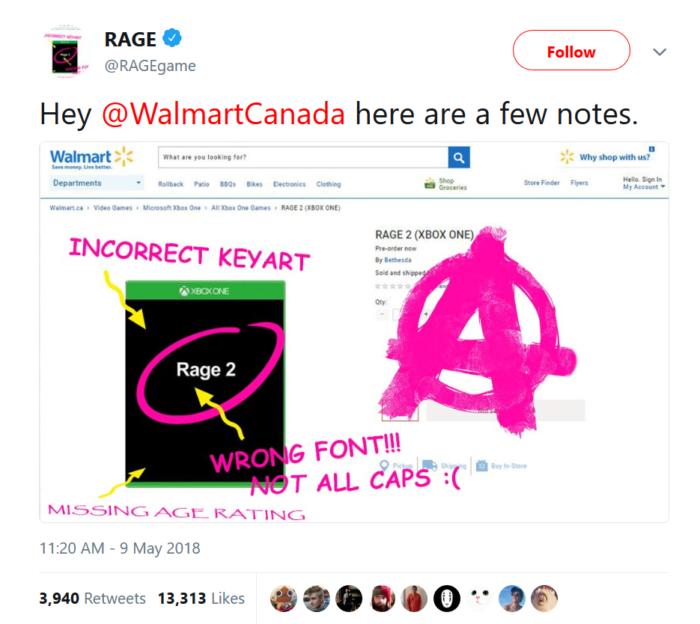 Then Bethesda started posting teases about a reveal on May 14. Three photos have gone up as of the time I'm writing this, one of Big Ben smeared with pink ink, another of a rocket trailing pink exhaust, and a third of a street crossing with a pink…something.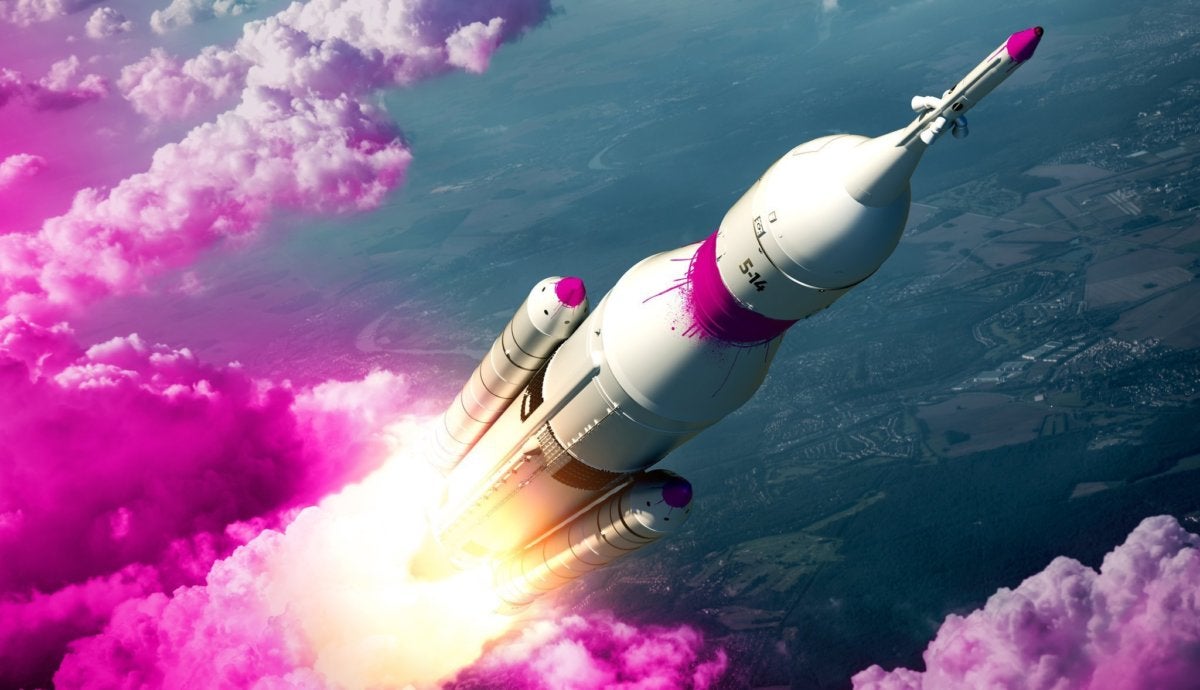 Both seemingly match the shade of pink used on those Rage 2 corrections, so…yeah. That's the tie-in there, however farfetched. The other leading theory is Starfield, the rumored Bethesda Game Studios title, which seems marginally more likely than a Rage 2—but maybe that's just because I don't care about Rage in the slightest. We'll know next week, I guess.
Zermbers
Mentioned in this article
Call of Duty: Black Ops 4
Price When Reviewed:
$59.99
Then there's the least surprising reveal of the week: There's a zombies mode in Call of Duty: Black Ops IIII. Apparently that hadn't been officially confirmed yet, but now it has, courtesy of this creepy image, which arrived alongside the caption "So it begins… #Zombies." Surprise.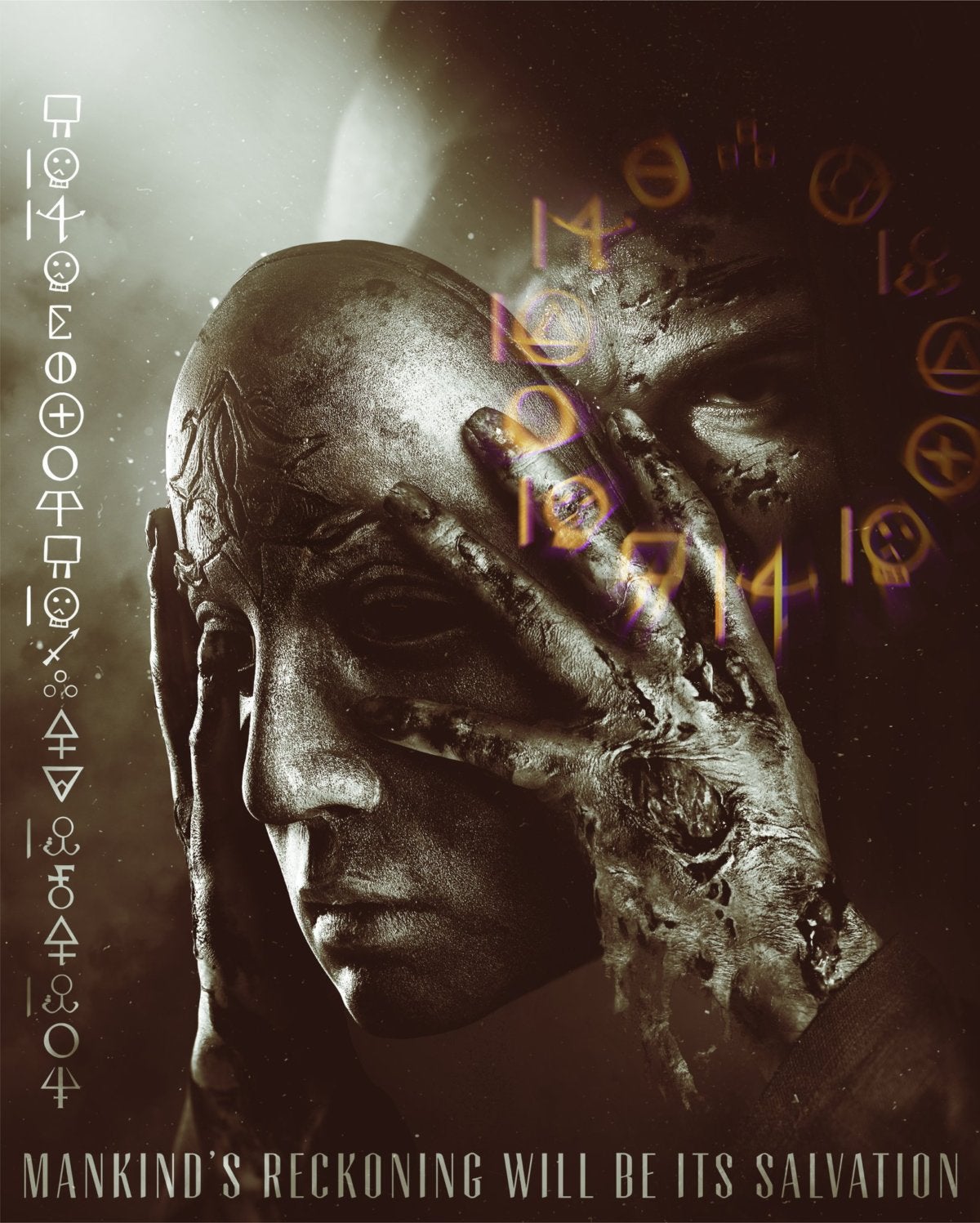 Exiled no more
As for "games you can actually play," Conan Exiles left Early Access this week. I haven't been back since last year, when I mostly spent time laughing at the game's genital-length sliders. Apparently there's a lot more to the game though, as evidenced by this new launch trailer. (The dick slider's in there too, though. Conan Exiles playing to its strengths.)
Rusty Lake cinema
You might be aware I'm a diehard fan of the Rusty Lake series, a surreal set of adventure games that are utterly unlike anything else I've played before. And now, thanks to Kickstarter, a…film? The project, code-named Paradox, will consist of both a short game and a 15-minute film. Each half is set in the same room, as far as I can tell, and the game is split into two chapters—one free, one paid. It's an ambitious idea, and as weird as I'd expect from that team.
The Kickstarter's already hit its goal and it's closing in on twice its goal at this point. Estimated delivery is August 2018, so keep an eye out.
Loot box redux
If you were hoping international outcry would put the final nail in the loot-box-shaped-coffin, alas, not quite. GamesBeat reports that EA CEO Andrew Wilson said, in a recent earnings call, "We're going to continue pushing forward" with loot boxes—FIFA's Ultimate Team in particular. He continued, "We're working with all of the industry associations globally and with regulators in certain regions and territories," and then reasserted that EA doesn't consider loot boxes to be gambling.
EA's official position or not, I'll be curious to see what happens with Battlefield V and Anthem this fall. Maybe loot boxes are relegated to EA's sports titles? Or maybe not. We'll see.
Fortnitinitis
Rounding out the week, we've got the sad tale of a Boston Red Sox pitcher forbidden from playing Fortnite. David Price, the pitcher in question, has apparently had a rough season, even missing a game because of a "mild case" of carpal tunnel syndrome. Apparently the Boston Globe's Dan Shaughnessy then questioned whether Price's carpal tunnel came from playing too much Fortnite, reporters asked the Red Sox, and the long and short of it is that Deadspin and Red Sox beat reporter Ian Browne now say Price "will no longer play Fortnite at the ballpark."
And this, friends, is why you should always buy a decent mouse, and move with your elbow/shoulder instead of your wrist.