On Monday, a slew of websites published news stories about the death of the Radeon-exclusive Arez GPU brand, which the @Asus_Arez Twitter account heralded in the wake of Nvidia ending the GeForce Partner Program. One problem: That account wasn't run by Asus, as you could tell if you paid attention to the logo and actual words of the poorly faked Arez handle.
This morning, Juan Jose Guerrero, a technical marketing manager at Asus, responded to a message I'd sent him on April 30 inquiring whether the @Asus_Arez account was legit. It wasn't, but several major publications fell for the bait yesterday.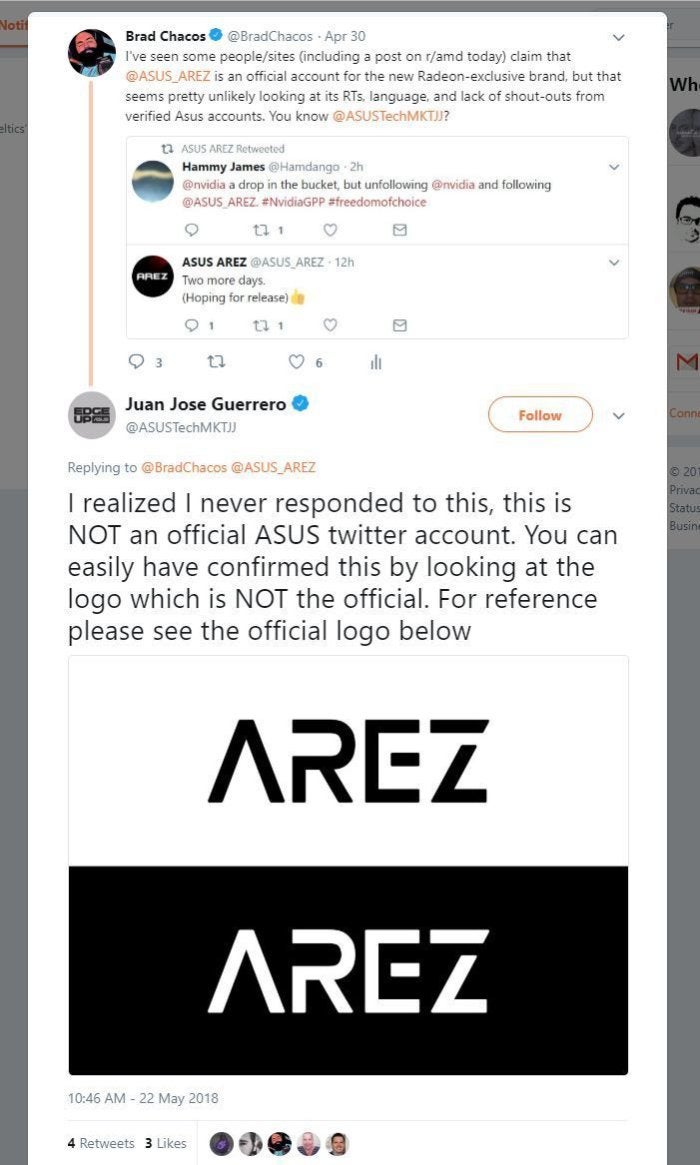 Asus Arez graphics cards live on, but @Asus_Arez is now suspended on Twitter.