Two months' worth of leaks ruined most of the surprise, but as promised EA and DICE officially revealed Battlefield V today. As expected, the series is returning to World War II, coming full circle to where Battlefield 1942 started over 15 years ago.
I suspect this homecoming would feel more groundbreaking were it not for Call of Duty: WWII last year. That said, I've been anticipating Battlefield's take on World War II, seeing what Frostbite could do with it—and now we've seen a bit.
Take a look at the initial reveal trailer:
Due for release on October 19, Battlefield V is bringing back one of my favorite parts of its predecessor, the "War Stories" campaign structure. Rather than one unwieldy, overarching campaign, War Stories breaks out into a series of short one- or two-hour vignettes. In Battlefield 1 that included a take on Lawrence of Arabia, a crawl through the muddy trenches of France, and a fight atop a crashing zeppelin. I'm hoping for some equally memorable moments here, and a larger selection of them.
Of course the centerpiece is still Battlefield V's multiplayer. Operations, the multi-map battles from Battlefield 1, also return—but now called "Grand Operations." The aim is to simulate a battle across several days, with several stages of conflict, almost weaving a story through a match. The example given involved an airdrop on the first day, which then pivots into a standard Conquest match on the second map, and so on.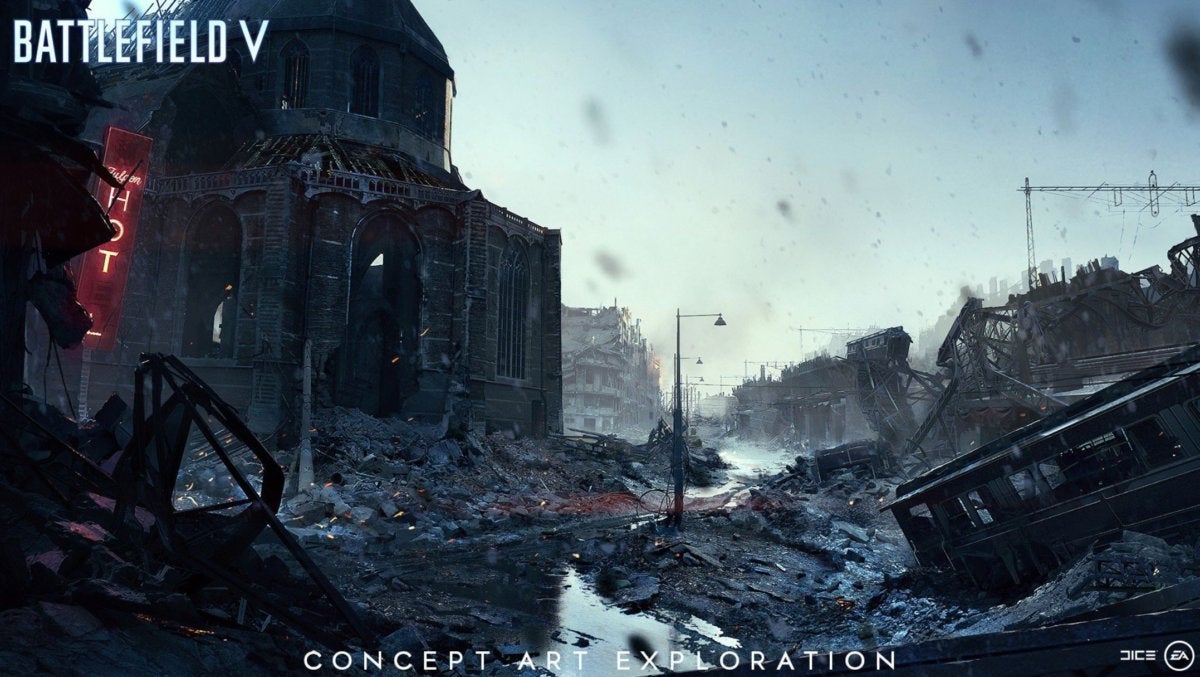 There are a few smaller details worth noting. Support players can now create fortifications, repair walls, and so on. I'll be curious to see whether that means DICE is more comfortable letting entire maps get destroyed again (a la Battlefield: Bad Company 2), because players can always build their own cover to fill the gaps.
DICE also had a really long section focused on cosmetic items: clothing, weapon skins, and so on. If you thought Star Wars: Battlefront II was the end of DICE and loot boxes, I think you might be overly optimistic. During the event DICE did say "You're rewarded for playing the game," and that it's not pay-to-win, but I suspect you'll still be earning items through loot boxes. It looks like there might also be a Fornite-style Battle Pass themed around seasonal events, called "Tide of War."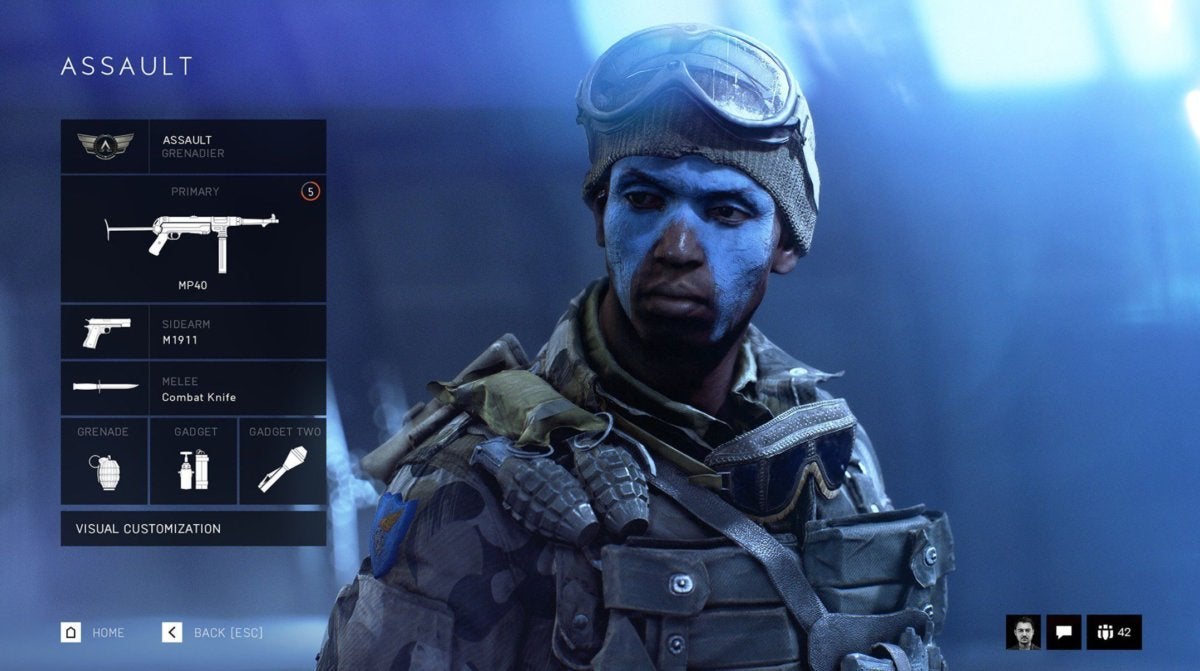 The upside? There's no Battlefield Premium Pass anymore—meaning all post-release maps and modes are free. No more $50 purchase on top of the $60 base game. As long as the loot boxes (or whatever) are implemented responsibly…I guess I'm okay with that? That's a big "If" though after Battlefront II.
As for battle royale? No mention here. That's not too surprising—GamesBeat reported that DICE is "prototyping" a battle royale mode, but that it won't come until post-release, if at all. I guess we'll see what happens.
In any case, we're due to see more Battlefield V at the E3-adjacent EA Play event—including hands-on time with the Grand Operations mode. We'll report back when we know more.