The Acer Predator Helios 300 Special Edition didn't need to impress us. We already liked the Predator Helios 300 we reviewed in March—that was the entry-level version, which offered serious bang for buck.
We got our hands on the Special Edition at Acer's next@acer event in New York CIty on Wednesday, and it improves upon its more modest sibling in a number of ways. What we still don't know is how the price compares (we expect it to be higher than the base model's $1,100 cost), or when it'll ship (we expect within the next few months).
The biggest change, as you can plainly see, is the chassis color scheme: white. White! With gold accents, no less! This throws down a shining gauntlet before the legions of black-and-whatever gaming laptops that have come before. This Special Edition is not afraid to stand apart. Acer's even issued matching headset, mouse, and backpack accessories for a fully coordinated look.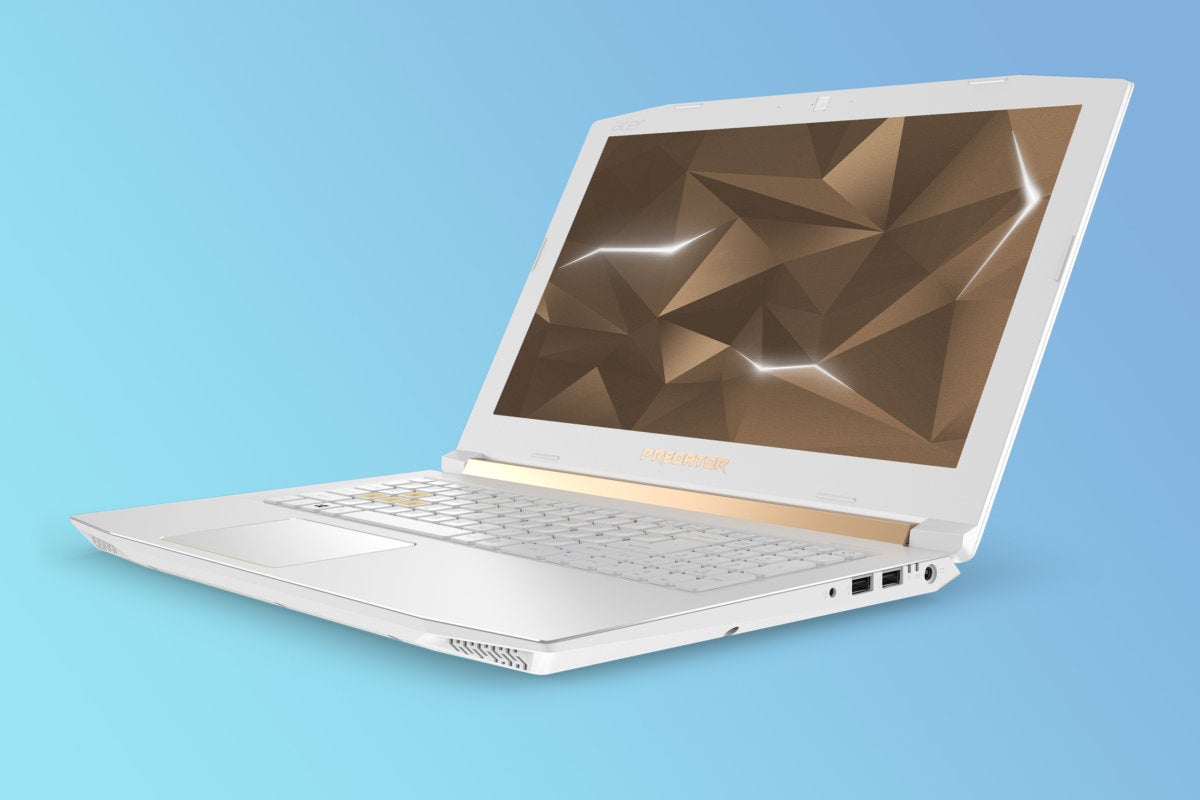 Mentioned in this article
Predator Helios 300
Beneath the skin you'll find more distinctive parts, as you'll see in the specs that follow:
CPU: Intel Core i7-8750H or Core i5-8300H
Memory: Up to 16GB of DDR4, upgradable to 32GB via two soDIMM modules
Display: 15.6-inch Full HD (1920×1080) IPS, with an upgrade available to a version with 144Hz refresh rate
Graphics: Nvidia GeForce GTX 1060 with 6GB of GDDR5 VRAM
Storage: Up to 512GB PCIe Gen 3 NVMe SSD, up to 512GB SATA SSD, or up to 2TB HDD.
Connectivity: Three USB-A ports (two USB 2.0 and one USB 3.0), one USB-C port, HDMI, SD card slot, Gigabit ethernet, and Gigabit Wi-Fi (802.11a/b/g/n/ac with 2×2 MU-MIMO support)
Dimensions: 15.3 x 10.4 x 1.05 inches
Weight: 5.94 pounds
Of the specs above, the most most notable are the upgrade to 8th-generation Core processors, which bumps the i7 model from four cores in the standard Helios 300 to six cores in the Special Edition; and the 144Hz display option. There's nothing wrong with lightning-fast refresh rates to keep your game humming…if you don't mind the hit you'll take in battery life and price as a result. But if you're buying a white-and-gold laptop, you obviously care enough about looks that this display upgrade could be just as essential.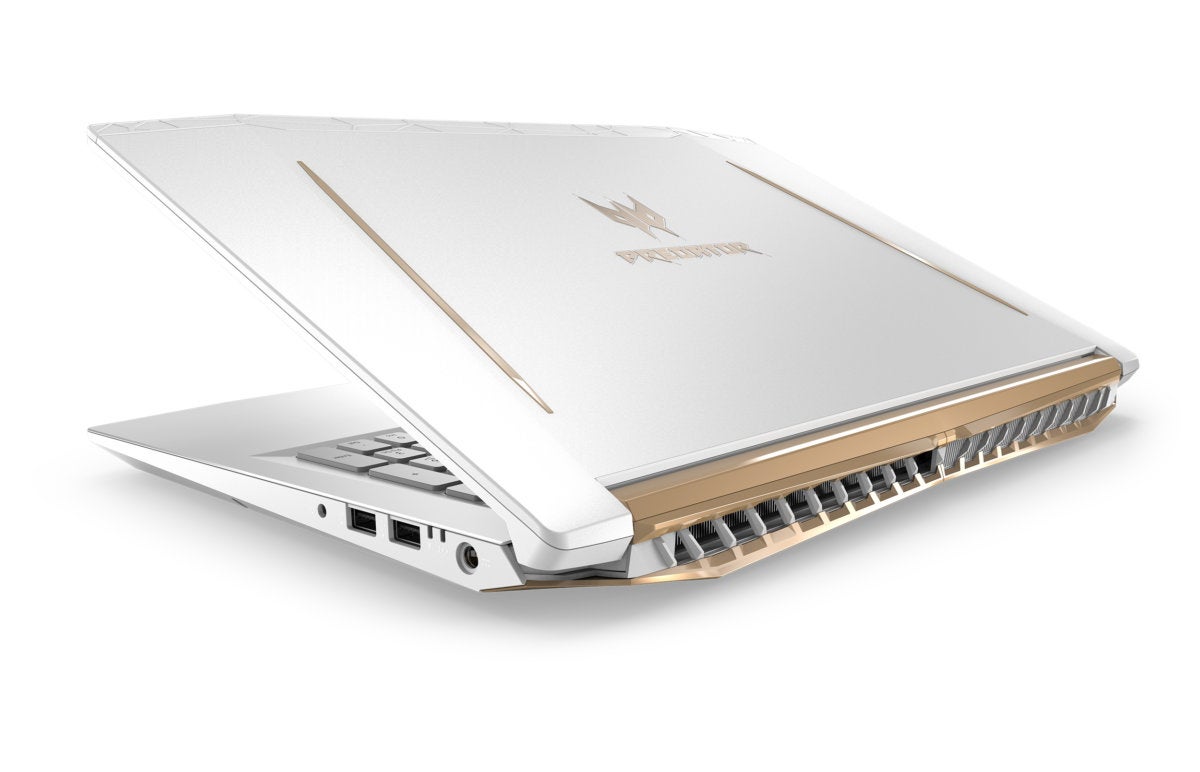 For all its pizzazz, a few features will remind you this is still a budget gaming laptop. While part of the chassis is aluminum, the keyboard tray and display bezel are still plastic. The display bezel is also pretty wide on all sides, while you'd expect to see narrower bezels on fancier models. We also noticed that the display on the regular Predator Helios 300 was on the dim side. We don't know whether the Special Edition's regular display will follow suit.
The Predator Helios 300 Special Edition surprised us with its daring looks, let alone its improvements under the hood. We look forward to learning more about this laptop and will update our story when we do.